Best Packing Cubes To Pack Like A Pro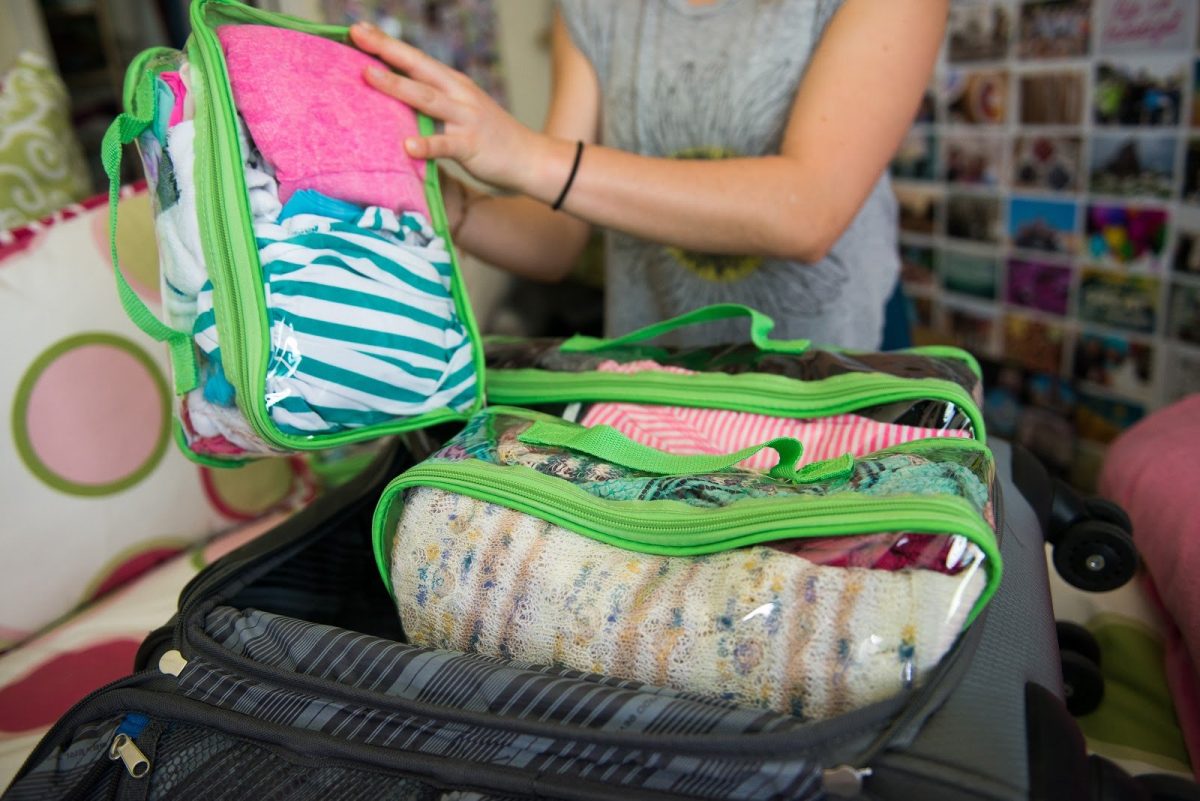 A packing cube can help you avoid the following scenario. Imagine you have a great holiday planned out and after reaching that beautiful city for vacation, you discover that the bag you strived so hard to arrange, has come down on you.
You can't remember where you placed what and you start wondering whether you have forgotten some of the items you were hoping to bring along. It takes a few minutes to realize your luggage bag is already disorganized.
The folded clothes would have already crumbled and all the important accessories would have mingled with them. A good way to avoid this is to invest in packing cubes. Read on to find out how packing cubes can help you arrange the clutter inside your bag.
Best Packing Cubes Available Online
1.
L&N Always Eight-Piece Packing Cube Set

I would recommend these set of cubes for those passionate shoppers who can never get enough of shopping every time they travel. These are specially meant for those who love to travel with a lot of items in their bags.
We love these cubes quite a lot. They accommodate many things pretty easily. This eight-piece bag contains a wide variety of packing cubes so you can rest assured that there will plenty of space for all of your diverse travel accessories.
L&N has done a great job in separating the cube into four different ones and four packing bags for shoes. A great plus is that this packing cube set is really affordable.
Buy this from www.amazon.com at a good price of $19.
These are great for long trips that take weeks or months. Most of the long trips require you to travel with big suitcases or baggage since you would want to accommodate so many items.
The Pro Packing Cubes come in six-pieces. They are considered as a great asset for long journeys. It can be easily stored inside your bags or huge suitcases. These Pro Packing Cubes come in different colours and sizes.
Buy this from www.amazon at a price of $44.89.
3.
Eagle Creek Pack-It Specter Cube Set

Our list wouldn't be complete without mentioning the Eagle Creek Packing Cubes. They make the best packing cubes and their fabric stays out from the rest of the packing cubes available in the market.
Their spectre set is the best for any kind of clothes, ranging from jumpers to socks. This particular type is made of nylon material that makes them so light. Another striking factor about this packing cube is that it is see-through.
Their white and lemon green colours look classy and much better than the rest of the colours they have. Try not to miss the Eagle Creek Packing Cubes since we highly recommend this.
4.
Tranvers Waterproof PVC Travel Packing Cubes

If you wanna spend more time boating or camping while you are holidaying, this particular set of cubes from Tranvers are the right ones for you!
The bags by Tranvers are resistant to water. They are just perfect and protect your clothes inside the packing cube from unnecessary dust and water. We have put them here in our list because it offers variety.
A special treat is that this cube doesn't let out water either; you can store wet clothes in them. It is very economical too.
This is available in www.amazon.com for $12.
5.
Gonex Compression Packing Cube Set

Gonex luggage makes good quality packing cubes. They are very affordable and are made of durable smooth nylon. It is famous in the market for this smooth fabric they always use.
Additionally, they fit comfortably inside luggage bags or hotel drawers. This wouldn't be a safe bet since it is not water-resistant. However, this would be really convenient for your short vacations or short official trips.
It has been further divided into 5 cubes that help you pack different items of clothing. Likewise, from very small items to your big-sized tee shirts, you can compartmentalise your items, using these Gonex packing cubes.

You can get this from Amazon for $25.
What Are Packing Cubes?
Also known as a packing pouch, are small bags designed to organize and compartmentalize clothes inside your luggage. They can also be used to compress clothing to utilise maximum space.
Therefore, they ensure an organised journey for any type of traveller. These minion bags are not only useful for arranging your luggage but can also be used at homes to organize certain small items inside your wardrobe.
What's Special And Unique About Packing Cubes?
Everything about them is special and unique, to be really honest. One special thing about these bags is that they come in different sizes and colours.

They play an assistant's role in packing. Moreover, they help you remember where you have placed your stuff inside the luggage.
Furthermore, the sub-cubes inside this main packing cube, help you arrange the clutter and mess while packing. For instance, one of them could be used for your clothes, second, for your undergarments, third for the little items that always get lost in every luggage and so on.
They also come in different colours. So, it helps you pack in a much better manner and at the same time makes it easier for you to remember which item is in which cube.

Everyone hates it when they see the carefully stacked neat and ironed clothes, all wrinkled within a few minutes of travel. This is unavoidable! But once you make this investment, you wouldn't have to worry about your clothes getting ruined at all.

For us, what we love the most about these packing cubes is that they make our packing a whole lot easier! And if you're going away on a weekend trip, consider investing in a weekender bag to help you keep things organized.