15 Best Car Rental Companies in the U.S.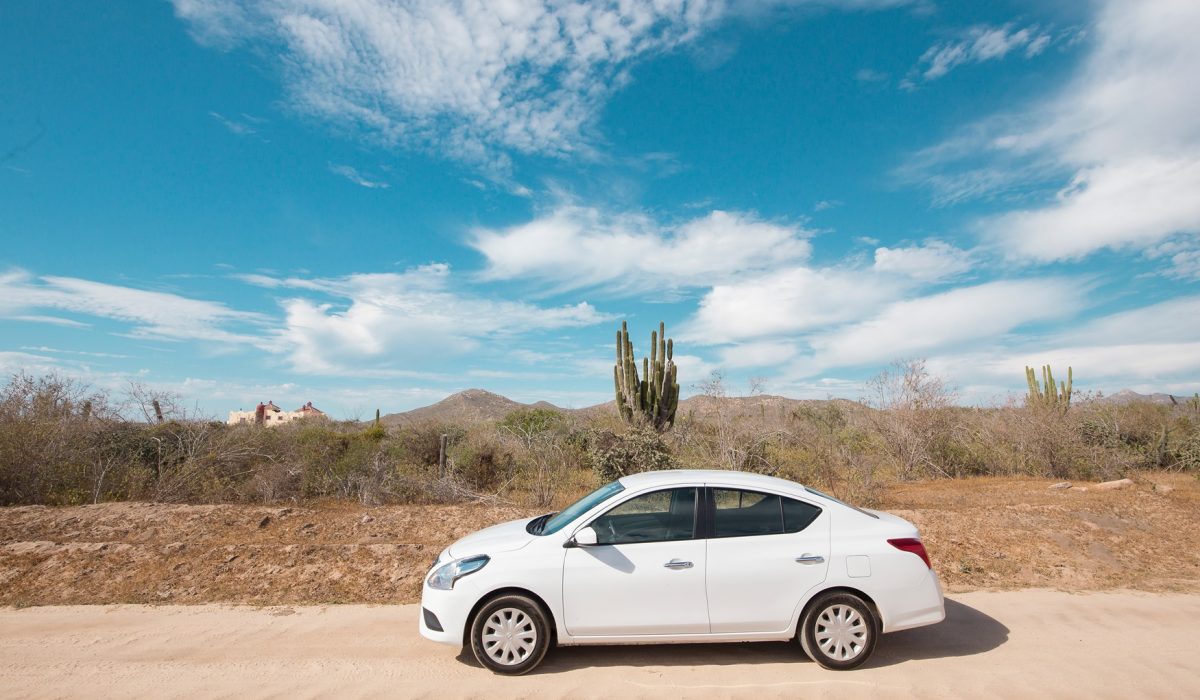 When planning a trip, it is important to consider the mode of transportation. Of course, there's no problem commuting like a local, especially for cities with unique modes of transportation. However, nothing beats the convenience of having your own private car when traveling especially when you already have an international driving license ready.
Rental cars are one of the best ways to enjoy a hassle-free vacation. On top of that, having a car rental also grants access to places like cafes or hidden trails to national parks across the United States that aren't usually accessible by bus or taxis. Nowadays, not only you can make your rental car bookings in advance, and with the demand arises, car rental companies are available anywhere across the U.S. May it be in the city or at the airport terminals, you can easily secure a car rental upon arrival.
So, if you're in search of the best rental car company for the best bang of your bucks, here's what you need to make the best choice.
What to Look Out for When Choosing a Car Rental Company?
When choosing the best car rental company in the U.S. and what packages you should choose, there are a variety of factors that come at play.
Vehicle Selection
One thing that you should consider when choosing the best car rental company is why you need to rent a car or even an RV camper. You may be going solo or could be traveling with a family of four. You may also be needing a rental car for a business meeting or for an interstate trip and would need a vehicle that has a lot of storage for your travel essentials. Whatever the case, it is important that the car rental company should have different cars that will suit your personal needs.
Budget
An important factor when choosing a rental car is the budget. How much is a rental car also depends on the season and how long you will rent it. Some car companies also offer a higher price for new rental cars. However, you might end up compromising other factors if you decide to go with the cheapest car rentals. To avoid this, compare prices from different companies to get the best deal. Remember: cheap isn't always the best choice.
Convenience
Another important factor you should consider is convenience. Nowadays, most car rental companies have branches near airport terminals and strategic locations where rental cars can be picked up or dropped off. The best car rental company should also offer online bookings, online transactions, and other services that will save you a lot of time and effort. That way, you can just sit back and relax while waiting for the day you get your rental car.
Reputation
Before choosing the best car rental company, make sure to check online reviews and testimonials on their website and social media pages. This gives you an insight into their service and how they handle different types of customers. Having good reviews can guarantee that the company will give you quality service and a convenient transaction. On the other hand, if you choose a company that doesn't have a good reputation, you might end up wasting your money due to poor services.
Additional Services and Inclusions
Car rental companies will offer extra charge for booster seats, roof racks, and other items as part of a discounted package. If you want to make the most out of what you'll be paying, you may want to avail of these packages depending on your needs. It's important that what packages you should choose will give you good value for your money.
Best Car Rental Company in the US
Given the ideas on what to look out for when choosing a car rental company such as budget and insurance availability, here are some of the companies that offer the best and cheapest rental cars.
1. Priceline Car Rentals
Aside from offering discounted airline tickets and hotel stays, Priceline also offers car rental services. Priceline car rentals showcase 290 of the world's most popular brands of rental cars. Apart from that, Priceline also has free cancellations on select bookings. Travelers who are on a strict budget can also enjoy discounts and an extra $10 off on some Priceline car rentals. Car rental fees from Priceline start at 11 to 20 USD per day and as much as 50 USD per day for high-end cars.
Enterprise has more than 6,000 locations around the US, making it the best car rental company for its accessibility. Despite offering more expensive rates compared to its competitors, Enterprise reduces its additional charges and also offers special rates. For travelers who look to rent their car for a longer time, you might be able to score a discounted rate. Enterprise's loyalty program, Enterprise Plus, allows its members to earn points for every qualifying dollar spent at any participating Enterprise location worldwide.
Hertz is known for its array of rental cars available: from compact cars, family-friendly cars, to high-end luxury cars. The company is also one of the more accessible car rental companies, with over 1,600 locations in US airports. For a convenient trip, Hertz also has a GPS program with downloadable city guides. In partnership with the American Automobile Association (AAA), Hertz offers exclusive benefits such as free use of car seats and free additional drivers.
With an online check-in system, expect a hassle-free user experience when booking with Thrifty. All you need to do is to enter your name and booking information, and head to the pick-up office to claim your rental car. Thrifty is also one of the companies that offer the cheapest car rentals, on top of weekend offers and location-specific discounts. Their rewards program, Blue Chip Rewards Program, lets their members earn points for every qualifying dollars spent for free rentals.
5. Sixt
Sixt boasts 2,100 locations in over 105 countries, making it one of the most accessible car rental companies in the world. They are also known for their high-end luxury cars as well as for their helpful and efficient customer service. These factors alone prove that they are one of the best car rental companies, with over a hundred years in the industry. Aside from car rentals, Sixt also offers ride-hailing as well as low-cost car-sharing services. When it comes to insurance coverage, Sixt offers different car rental protection options ranging from Roadside Assistance Protection to Business Travel Protection.
6. Dollar Rent A Car
Dollar Rent A Car is known for having some of the cheapest car rentals around and for its additional discounts. The company's rewards programs allow its clients to skip lines, add extra drivers, and earn free rental days. Because of its rates and additional perks, this makes Dollar a popular choice among families and businessmen. Additional benefits from their rewards programs include priority counter service, quicker reservation, pick-up, and drop-off—without any membership fee.
7. Budget
Budget, as indicated by its name, also has some of the cheapest rental cars in the city. Aside from that, they also have a wide array of car brands and models on their fleet. The car rental company also offers a program to make return processes more hassle-free. Through their loyalty program, you can bypass lines and have your rental car dropped off at a designated location.
With over 70 years under their belt, Avis includes exclusive offers for business travelers for faster check-in and check-out. While their prices are more on the expensive side, their discounts, rebates, and promotions can entice even the most budget-savvy travelers. For those looking to rent a vehicle for a longer period, Avis offers flexible long-term car rental with Avis Flex. Avis Flex allows you to rent a vehicle for up to 11 months at a lower rate along with discounted Loss Damage Waiver (LDW) rates.
National is a sister company of other car rental giants like Enterprise and Alamo, but it stands out in terms of customer service. Customers have highlighted their overall service and reservation process. They also have a variety of rental cars available for depending on the use: from compact cars to cargo vans. Lastly, National also has enticing rewards programs through its Emerald Club program with tempting discounts and benefits such as free rental days, expedited services, and a convenient drop-and-go system.
As one of the leading car rental companies in the US, Alamo prides itself on its self-service kiosks in over 60 locations in the country. Alamo also offers a loyalty program where you can be given a 5% discount. Since the membership is free, this is a good opportunity to save money while getting top-notch service.
11. Silvercar
While Silvercar offers an all-Audi fleet, they also cater to families and those traveling in groups with their impressive selection of SUVs. Booking is also made easy thanks to their mobile app or website and families will love the fact that car seats from Peg Perego are available for rent.
12. Hotwire
Unlike other car rental companies, Hotwire works with different car rental companies so travelers can check out different offers. Hotwire also offers Hot Deal sales where you can get a package for a lower price. However, not all bookings can be canceled or adjusted. While they do offer some of the most competitive car rental prices, travelers must read thoroughly to make sure that they are getting the best deal possible.
13. Autorentals
Autorentals is a good place to start a search since they display different options available from different sources, much like Hotwire. The prices displayed include the daily rate as well as the total cost of the rent, making it easier for comparison. Travelers need to take note that not all deals are fully cancellable and would entail a certain fee.
Rentalcars works similarly with Autorentals.com and Hotwire, giving you a lot of options for 160 countries within one website. Because Rentalcars.com includes different car rental companies, you can also check the user ratings for each car rental company so it's easier for you to check if a company offers good quality service.
Advantage is a Canadian-owned rental car company with headquarters in Florida. As one of the country's largest vehicle rental companies, Advantage offers a wide selection of SUVs, compact cars, and vans at affordable prices. Customers also love the neatness of the cars and efficient pick-up and drop-off process, giving them good value for their money.
FAQs
1. How Much is a Rental Car?
Prices for rental cars depend on several factors including the type of car you want to rent, how long you will rent it, where you will pick up the car, and more. If you are under 25, expect that you will pay an additional fee and your vehicle selection might be limited. Because of the variables affecting the rates, it's important to take the time to browse different car rental companies to compare prices and services. It is best to start looking for rental car deals months ahead of your trip.
Looking for the best car rental company is similar to looking for the best airline deal: if you find a deal for a low price, it's best to book it. Like airline prices, prices for rental cars change constantly and you might not encounter the same price twice. The last thing you want is to procrastinate and end up paying for a higher price when you could've gotten a better deal.
2. Which Car Rental Company has the Best Rates?
When it comes to rates, car rental companies present their rates in different ways. Other companies charge higher, but through discounts and rebates, you may get a car rental for a lower price.
For the cheapest car rentals, Budget is a good place to start searching due to its wide selection of vehicles, although they cater mostly towards vacationers. In addition to that, Budget also gives out seasonal promotions that can be availed throughout the year.
If you're looking to go all out and splurge on the best luxury car rental, Sixt is your best option. Included in their impressive fleet are convertibles, sedans, and high-end SUVs from brands like Jaguar, Porsche, Mercedes-Benz, and more.
3. How do I get the Best Deal on a Rental Car?
Start Looking Early
Prices for rental cars change constantly so if you want to avoid cramming and paying more, scouting for the best deals earlier is recommended. Booking months up to 3 weeks earlier is a good window for you to search for the best deals. Anything later than 3 weeks isn't recommended as every other traveler might have booked the better deals.
Compare from Different Companies
Car rental companies offer different perks and discounts. Before making a final decision, it's recommended that you go to different car rental company websites to compare the prices. Reading the terms and conditions as well as the features and policies on every best car rental company is also recommended because it tells you what you're getting and if cancellation and rebooking are possible. Apart from their website, you may also call the car rental company directly so they can answer your additional questions.
Sign up for Rewards Programs
If you're looking for another way to get the best deal on your car rental, companies also give out extra rebates that are available for loyalty program users. Frequent travelers who rent in one company can sign up for their loyalty program and get other great deals.
Looking for the best car rental company may seem to be a tedious task given the number of companies and options available. But if you know what kind of car and other extras you need, it shouldn't be a problem. Take the hassle of worrying about transportation and get the best car rental deal for that memorable vacation!