Lyft vs Uber: Which Is Cheaper and Better?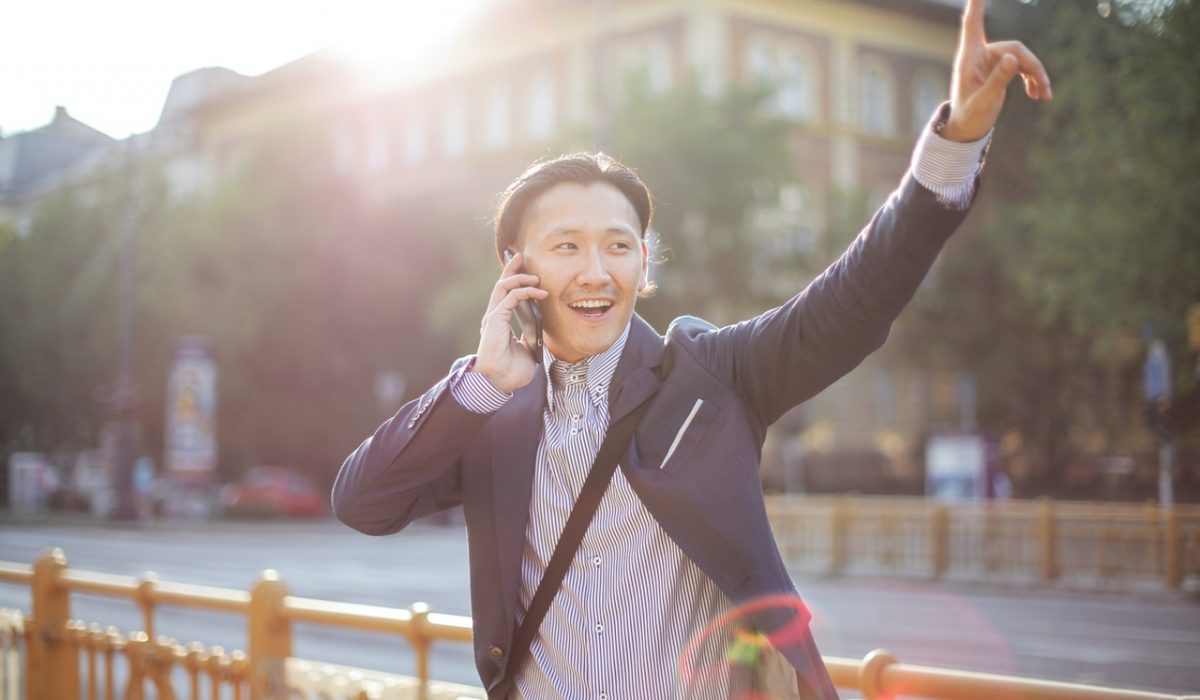 Lyft and Uber are one of the main stakeholders in the ride-hailing industry. Over the years they helped improve the commuters' life by providing convenient and cheaper rides to match the needs of the passengers. Both apps pretty much propose the same concept of car types, app user interface, and functionalities. What sets them apart is their competitive pricing. With this, the question boils down to "Between Uber or Lyft, which one is cheaper?"
Answering this question can be tricky. Both apps follow a pricing algorithm based on when and where you will be picked up and dropped off. The best way to find whether which app is cheaper is by checking both apps. Since both apps provide a price estimate, you will be able to confidently choose which one to book with.
How do Uber and Lyft Work?
Uber is the brainchild of Travis Kalanick and Garrett Camp that they conceptualize when they were having a hard time hailing a cab in Paris. Two years later in July 2010, the first Uber black car took a passenger in the streets of San Francisco. Over the years Uber became one of the leading ridesharing apps that mitigated the commuters' problem.
Contrary to how people used to call cab companies or hail a cab on the street, Uber conveniently allows its users to book rides through the web, an Uber app on iOS, or an Uber app on Google Play Store. Uber offers various car categories, from shared to private cars, from sedan to compact minivans, and from economy to high-end cars.
Lyft, on the other hand, was developed years earlier from Uber through the Zimride app in 2007. Initially, their vision was to help students get a shared ride to go back home during semestral breaks. But because of the very limited and specific market, they had a hard time retaining their passengers. However, in 2012 they launched Lyft that connects passengers and drivers in shorter and nearby trips. Since then, many passengers access to the app through the web, a Lyft app on iOS, or a Lyft app on PlayStore.
The Types of Rides
These ride-sharing apps had a mission to elevate the standards of the ride-hailing industry in terms of comfort and affordability. Both apps offer carpooling options that will match you with nearby passengers going on the same route and at a cheaper rate. In fact, Lyft offers two carpooling options. One is the normal Shared ride, while the other one is called Shared Saver wherein the passenger gets a cheaper fare but they have to walk a bit to a pick-up location.
Verdict: Lyft has better shared-ride options.
Despite these options allowing their passengers to get cheaper Uber or Lyft price estimates, sometimes if you have a meeting to catch or a flight to take, then carpooling is crossed out from the options. But don't worry because there are better options for you:
Uber Economy
Usually, an UberX is a sedan car that can be occupied by one to four people. Among the private Uber cars, this is the cheapest option. There are also variants of UberX in the U.S. such as Español wherein you're driven by a Spanish-speaking driver, Assist wherein a certified driver lends a helping hand to senior or partially handicapped passengers, and lastly, the Wheelchair-Accessible Vehicles (WAV) wherein a minivan has a ramp that the passenger's motorized wheelchair or scooter can use to board the vehicle.
Comfort is somewhat similar to UberX, however, this is usually a newer car with additional legroom and driven by seasoned Uber drivers. Moreover, it allows the drivers to have a 10-minute waiting time before you get charged for the Waiting Fee. What is more surprising is that despite the perks the price estimate is only US$3-4 different from UberX!
UberXL is either a van or an SUV that can be occupied by up to six people. Or if you are going to the airport with lots of huge baggage, you may opt to go for this choice. Looking at the upfront Uber cost, you may find it expensive. But, if you will be sharing the ride with six people, dividing the cost will also just be the same as the UberX.
Uber Luxury
This is the middle ground of UberX and Black. This type of Uber costs twice the UberX but is around 20% less than Black. Select drivers drive luxury cars such as Mercedes Benz, BMW, or Audi.
With a professional driver driving its premium black cars this option is almost three times the price of UberX. But if you are meeting a high-end client or celebrating a memorable romantic dinner with your partner, you may probably opt for this option.
Similar to UberXL, Black SUV also gives you space. But, with additional luxury and almost twice the price of UberXL.
This is the most expensive type of car in Uber. In Lux, you will be driven by a professional driver in a luxury car. They are suggested for grand occasions or if you want to get a glimpse of a lavish lifestyle. The Uber price estimate for Lux cars can be almost five times the price of UberX.
Lyft Economy
A counterpart of UberX. The cars are also sedan cars that can fit up to four people. This is always the go-to type of Lyft car when you need a private car.
Similar to UberXL, Bigger groups prefer this option because if you will divide the rate it's almost the same price per person as Lyft. Lyft XL is either a minivan or SUV that can fit up to six people or pieces of huge baggage.
Lyft Luxury
Lux is the median between Lyft and Lux Black. It's almost twice the price of Lyft but is 30% less than the Lux Black. Taking the Lux will let you arrive with flair without being heavy in the pocket.
Lux Black is the most expensive four-seater which is almost three times the price of Lyft. The cars under the wing of Lux Black are only premier quality black cars.
It's similar to the Lyft XL but the vehicles used for Lux Black XL are more high-end. The price is also 60% higher than Lyft XL.
How does the price calculated on Uber and Lyft?
Just like other ride-sharing apps, the app generates a price based on your estimated time and distance to take you from your pick-up point to your drop-off point, then they make considerations based on what time of the day you booked the ride and route, on your choice of shared ride or private ride, and of course, the surge pricing. In short, the price estimate for Uber and Lyft is dependent on the ride's length and duration.
For both apps, before you confirm to find you a ride, an upfront price is shown for you to skip the risk and guessing. With the upfront price shown before confirming, the passengers will be able to decide confidently. Approximately, Uber charges their passenger the booking/service fee at US$3, US$0.28 per minute, and US$0.80 per mile. While Lyft only charges their passenger the booking/service fee at US$2.80, US$0.17 per minute, and US$1.07 per mile.
At this point, you might already think that one ride-sharing app is cheaper than the other. But based on the app, with the pick-up point at Los Angeles International Airport and drop-off at Century City. The price for Lyft is US$28-32 while UberX is only US$23. Or, with a pick-up point at Los Angeles International Aiport and drop-off at Venice Beach/Rose Ave, Uber Select is US$42 while Lyft Lux is only US$40.20.
Verdict: Lyft can be cheaper, but Uber can also be cheaper depending on the time you booked and where you're going.

Surge Pricing
The concept of surge pricing is balancing the supply and demand of these ride-sharing apps. It might sound intimidating, but the concept is simple. When there are many passengers booking in a specific area that has few drivers, the drivers are notified through the app of the hotspot and its corresponding surged prices. The prices surge to encourage the drivers to attend the hotspot. So, surge pricing plays a vital role in making sure that the passengers will be able to book a ride.
What is the accepted payment?
Although you can pay with cash, you don't need to worry if you didn't bring any because you can securely key in your credit card or debit card details for a one-tap payment. Moreover, you can also include your accounts in PayPal, Venmo, digital wallets, as well as Uber gift cards. While for Lyft, you may also include Apple Pay and Google Pay. In this way, whenever you book a ride you just have to choose from the payment options.
Between Uber and Lyft which has more drivers?
Based on the 2018 data, Uber only has around 750,000 active drivers in the U.S. alone, while Lyft has more than one million in both the U.S. and Canada. With these numbers, we can't really specify which one has more drivers. Especially, there are drivers who work part-time on both ride-sharing apps, somewhat simultaneously.
Which is better for drivers?
When drivers are going to choose which app they would work for, there are many considerations. This may be safety, salary, or system, or all of the above. When it comes to safety, Uber doesn't only prioritize the safety of the passenger, but they also have a "Follow My Ride" feature. With this feature, the family members of the driver can stop worrying about them because they can track the location of the driver.
Moreover, during the application process, it said that Uber takes more days to process the driver's onboarding because they conduct a thorough background check. Whereas for Lyft, they only have a similar app feature for passengers only. Moreover, they easily process the documents within the week. This somehow implies that they are either a sole computer-generated application or they don't conduct a thorough background check.
Also, since these ride-sharing apps heavily rely on the passengers to earn money. The marketing and popularity of the app play a vital role in making sure that there are always people in the backseat. There are drivers who can attest that Uber is more popular than Lyft because their four Uber rides are only equivalent to one Lyft ride. Moreover, Uber also offers back-to-back rides wherein when the driver is almost near the drop-off location, the driver will be notified of the next passenger that they can pick-up. This back-to-back ride ensures that the driver automatically has another passenger which means sure earnings.
Lastly, in terms of the app Uber also has a better overall system than that of Lyft's.
Verdict: Most drivers prefer Uber.
Between Uber and Lyft which provides better customer service?
Deciding on which one provides a better customer service can be subjective since different people facilitate our varied requests. Although both companies offer all types of support through the website, email, in-app, and even phone calls. Unlike Uber, Lyft provides direct and clear responses that suggest that there is a real person you're talking to.
Verdict: Lyft has better customer service.
Final Verdict
Unlike renting a car from rental car companies, Lyft and Uber both have a similar mission: to provide its passengers the cars that they can use to go to work, to catch a flight, without you being as a driver but rather a passenger. They have come up with algorithms and gimmicks just to make sure that they are always part of the choices we look into for transportation, whether as a driver or a rider.
Deciding on which app is better can be highly subjective. But with almost the same car types that they offer choosing whether Uber or Lyft is better, actually translates to "which one is cheaper." Although there is only a slight difference between Lyft and Uber, when circumstances arise wherein the price of UberX is the same as Lyft Lux, isn't it that we will choose the Lyft Lux? Or if the UberXL is the same as Lyft's Lyft, isn't it that we will choose UberXL?
With this, we suggest that you always check on both apps before booking so that you will get the cheaper option between Uber and Lyft. It's a bit of an effort but again, a slight difference is still a difference.