Is It Safe to Travel to Turks and Caicos in 2020?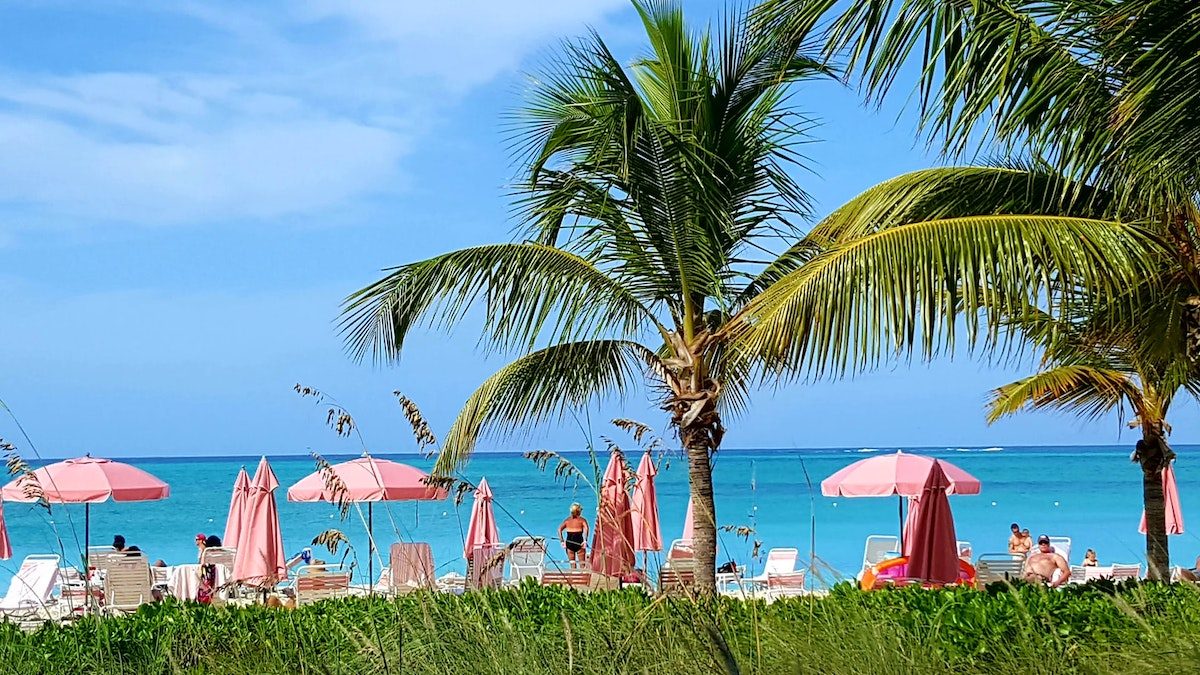 You must be dreaming of the powdery sand, breezy sea-breeze, and crystal blue waters to wade in. Home to some of the most beautiful beaches in the world, Turks and Caicos is a celebrity favorite for many reasons. But with everything that's happening today, are Turks and Caicos safe to visit in 2020?
Turks and Caicos Island (TCI) reopened its paradise to travelers on July 22, 2020. While many countries are still not open to tourists, TCI has joined other islands in the Caribbean in welcoming travelers. Nobody is really complaining, but many are wondering how safe is it to visit paradise right now.
Let's find out if a trip to this tropical island is still worth the effort!
Where are Turks And Caicos?
Located 575 miles southeast of Miami, Florida sits the tropical vacation destination of the Turks and Caicos Islands. Home to 8 major islands and numerous small cays, TCI boasts some of the finest beaches in the world.
How To Get There?
This tropical paradise is only a few hours away from major cities in the United States. From New York, Boston, Charlotte, and Philadelphia, it's only less than 4 hours away. Meanwhile, traveling from Chicago, Montreal and Toronto will only take you under 5 hours via plane.
However, if you're itching to visit Turks and Caicos soon, be prepared to do some legwork. Due to the current COVID-19 pandemic, you might wonder, are Turks and Caicos safe to visit? Just like with other countries, there are some swab tests, travel documents, and health screening required before you board the plane for your tropical getaway. Besides that, you'll require to do more extensive research and documents prepared for your travels.
How're Turks And Caicos Weather?
With sunny weather all year round, Turks and Caicos is truly a haven for tourists looking to bask under the tropical sun. For the best time to visit, mark your calendars for an April or May vacation to this paradise. These months have fewer crowds and hotel rates are usually lower. Meanwhile, you would want to avoid September and October as these months are the height of the hurricane season. Whereas the peak season is usually from December to January, March to April, and spring break times are the busiest in Turks and Caicos. During these months, prices can escalate and the availability of accommodations is limited.
The island is home to a fine selection of hotels, villas, and all-inclusive resorts. With careful planning, you'll soon be set to vacation like a celebrity in Turks and Caicos.
Are Turks And Caicos Safe Now?
Turks and Caicos may have reopened its borders to tourists, but this doesn't mean they're not taking the pandemic seriously. According to current travel warnings in TCI, the local authority still advises travelers to avoid non-essential travels to the island due to the threats of COVID-19. However, the decision to travel is still yours. If you choose to travel to this island, you should expect to practice standard health precautions.
Eligible travelers to Turks And Caicos Island should secure the following:
Travel authorization via the TCI Assured portal, completed 72 hours before your flight
Proof of a negative COVID-19 RT-PCR test result, taken within five days of travel
Proof of travel insurance that covers COVID-19
Accomplished health screening questionnaire that must be uploaded along with all other documents to the TCI portal
Important Reminders
Temperature checks and health screenings are still mandatory at the airport

All travelers must wear masks during the flight to, and upon arrival at, Turks and Caicos Islands

Each hotel or resort may ask for different document requirements and enforce different safety protocols. It's best to check their website or call the property.

To learn more about visiting the island, visit the

TCI Government website

.
What To Expect From The Hotels and Resorts?
Many establishments at TCI are adopting safety and health measures as they reopen for business. If you're staying in Providenciales, the main island, expect some changes when it comes to accommodations and activities. While some resorts won't book rooms in the main property yet, new accommodations have been set up in other areas. Wymara Resort in Grace Bay, for instance, has opened 7 villas designed for social distancing. Other resorts also have villas with their private chefs, bartenders, and direct access to the ocean.
For a more secluded option, The Shore Club Turks and Caicos in Long Bay has gated villas with their private plunge pools. Meanwhile, for outdoor fun, activities are curated to cater to smaller groups only. So, don't worry, you can still enjoy shark-diving and swimming on the beautiful island. Don't forget to bring your underwater camera to capture your best moments in the water!
Important Reminder
You can also expect to see resort staff members wearing palm-patterned masks. While guests are not required to wear masks on the island, they're expected to practice social distancing.
What To Expect When Dining In A Restaurant?
Are Turks And Caicos safe when it comes to dining options? You'd be happy to know that most restaurants on the island are open. Guests are also encouraged to dine inside their rooms or villas. Aside from that, they have created enhanced menus to cater to those who prefer to stay in cabanas all day. With that, room services have been expanded as well.
For dining out options, it's recommended to look for restaurants with "TCI Assured" decals. This means the restaurant has submitted and passed a reopening plan to the health department.
Common Scams In Turks And Caicos
Before you imagine lounging under a beach umbrella in The Palms Turks and Caicos, here are a few more important reminders.
Crime
Petty crimes do occur in Turks and Caicos Island, especially on Providenciales, which is popular among tourists. Petty crimes include theft and armed assaults, although there are only moderate risks reported.
Here are a couple of tips that can help you stay vigilant during your trip:
Secure your personal belongings, including passports and travel documents at all times. You can keep them in the safe in your room.
Never leave your belongings unattended, especially on the beach or restaurant.
Avoid carrying large amounts of cash. Opt to use your credit card.
If possible, don't use the ATMs after dusk, especially in secluded areas.
Stay away from isolated areas after dark, such as parks, roads, and beaches.
Home Break-Ins
There have been reports of armed assault and invasions at private villas in Turks and Caicos. To avoid this, pick reputable and well-protected accommodations. Reading reviews helps identify properties with tight security.
Spiked Food and Drinks
Turks and Caicos Island is an excellent spot to party away. Just like in other party settings, spiked food and drinks occur on the island. Especially in hotel and resort bars, don't leave your food and drinks unattended. Be cautious too of accepting beverages, snacks, and even gum and cigarettes from strangers. There have been reports of drugged food and drinks from thieves and sexual offenders.
Taxi Rate Scams
Taxi scams are inevitable and it's common internationally. Make it a habit to check the standard taxi rate online in advance and to only take a metered taxi. Alternatively, you can also rely on reputable hotels and resorts to book a taxi for you.
Things To Take Note When Traveling In Turks And Caicos
Public Transportation
The only public transportation available on the island are taxis, which can be expensive.
To avoid any hassle:
Use licensed taxis only.
Check the standard fares via the internet.
Before your journey, agree on a fare with your driver.
If traveling with a group, rent a car during your stay. This is not only cost-efficient but also a convenient way to go around.
Road Safety
Are Turks and Caicos safe for guests who want to rent a car? While the main roads are in good condition, the secondary roads are generally unpaved with blind intersections. Excessive speeding and reckless driving are also common on Providenciales, so be extra cautious.
Language and Currency
Despite being a British Overseas Territory, TIC uses English as its official language. This makes it a very convenient place for American visitors. Also, the accepted currency is the US Dollar.
Access to Beaches
The breathtaking beaches of Turks and Caicos Island are free to access. This means you don't have to pay to enjoy the powdery sand and clear waters of this paradise.
Busiest Days at the Airport
If you want to avoid the crowd, take note that the weekends are the busiest. During this time, expect long waits and lines at the airport, as well as in popular resorts. Spikes in arrivals affect taxis and car rental pick up times, too.
No Visa Required for US, UK, and Canadian Passport Holders
Legal residents and visa holders of the U.S., U.K., and Canada are not required to secure visas when visiting Turks and Caicos. Other nationalities, meanwhile, need to check the passport and visa requirements to visit TCI.
Best Places To Stay In Turks And Caicos
Wondering which areas to stay in and avoid in Turks and Caicos? From exclusive boutique hotels to family villas, the island has a fine selection of accommodations for every traveler.
Best places to stay in
Grace Bay: The unparalleled beauty of Grace Bay is one of the two main hotel hubs in TCI. This luxurious bay is home to high-end hotels, as well as affordable condos.
The Bight Settlement: Second of the two hotel-hub neighborhoods, the Bight Settlement also offers stunning beaches, trendy bistros, and resorts. Don't miss The Bight Park on Thursday evenings for some live music and traditional fish fry.
Cockburn Town: A small town with big historical significance, Cockburn Town is the capital of Turks and Caicos. Aside from the many historical structures to marvel at, it's a friendly town to spend a night in.
Areas to avoid
While most of the petty crimes happen on the populated island of Providenciales, it doesn't mean you should avoid it. However, what you should avoid are the remote and isolated areas on the island. Some sites on the western half of Providenciales are only accessed by unpaved and long roads that are the target areas of criminals. While the crime rate in these remote areas is not that high, travelers are advised to avoid them or be wary.
A Paradise Awaits!
So, is Turks and Caicos safe to travel in 2020? It sure is, but safety and health measures need to be observed. Knowing that majority of establishments have made adjustments due to the pandemic should give travelers peace of mind. If you have no qualms about traveling at this time, then there's really not much to stop you from enjoying Turks and Caicos!