Heathrow to Gatwick: The Best Way To Travel From One To Another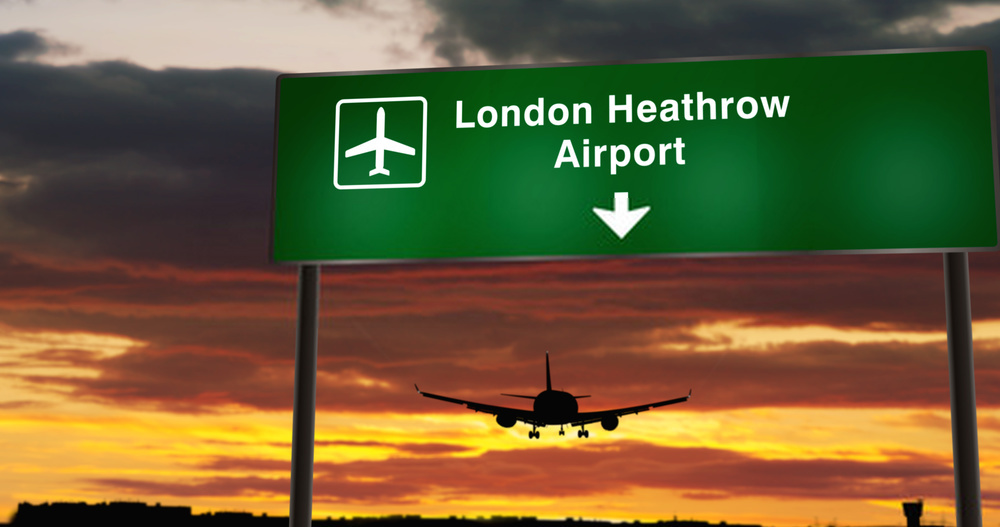 London is one of the most popular travel destinations worldwide, and there are plenty of reasons this city made it on top of your travel list. Beyond the dazzling city, the highly efficient transportation and extensive flights might just make up for the reasons to visit this British capital. In fact, the Heathrow and Gatwick airports are declared as the top 2 busiest airports in the European continent. While these two airports might share similar characteristics, their locations aren't close to each other. Moving from one airport to another might take some time and skills to navigate.
To help you save time and money and make traveling less daunting, here's a guide on how you can get from Heathrow to Gatwick more efficiently.
Everything To Know About Heathrow And Gatwick
Formerly known as London Airport, London Heathrow Airport (LHR) is considered the busiest airport worldwide. It is also the busiest airport in Europe. It has five terminals connected to Central London via the London Underground.
On the other hand, Gatwick Airport (LGW) is approximately 30 miles towards the south of London. It is also the United Kingdom's second-biggest airport. An efficient monorail service connects Gatwick's north and south terminals, and LGW is also connected to Central London by train.
Heathrow Airport and Gatwick Airport are around 40 kilometers apart. No direct rail service is available to connect both airports. That said, you need to travel through Central London by train.
If you are purchasing tickets with connecting flights that arrive at Heathrow and depart from Gatwick, consider that these airports are the United Kingdom's busiest and biggest airports. Time for baggage drop, customs, check-in procedures, security checks, and travel duration should be kept in mind when planning your airport transfer. Allocate sufficient time to allow for potential delays.
You can also consider an overnight accommodation when you have the means. If you book connecting flights with the same airline, the airline will be able to cover for you if you miss your next flight. However, if you book trips on different airlines, you may need to buy a new ticket if you miss your connecting flight.
Most Convenient Option: Train From Heathrow To Gatwick
As mentioned, direct train service is not available between Heathrow and Gatwick. However, you can travel via rail and tube through Central London. Here are two ways to go from Heathrow to Gatwick by train:
By Heathrow Express Train
You can purchase a train ticket with Heathrow Express to travel to Paddington. You'll have a 15-minute train ride from Heathrow's Terminal 2, 3, 4, and 5. An off-peak single journey ticket costs £22.00. From London Paddington, you can board the train from Circle Line to Victoria Station in just 15 minutes, and connect to Gatwick through Gatwick Express. A single journey ticket costs between £12 to £18. Overall, the total journey from Heathrow to Gatwick is approximately 1 hour and 16 minutes, and total costs would be around £40.
By Tube (London Underground)
You can also travel by tube from all terminals at Heathrow airport to Green Park. Travel time between these tube stops is 45 minutes. You can then travel from Green Park to London Victoria, which is only separated by two minutes of travel time. From London Victoria, you can connect to Gatwick through the Gatwick Express for only 30 minutes. The total travel time for this ride is 1 hour and 17 minutes, and a single journey ticket costs around £20.
Travel Tip:
The Gatwick Express does not operate on some days, such as Boxing Day. As a result, you should find alternative ways to travel ahead of time.
All the routes in the Gatwick Express have step-free access, which is helpful if you have mobility issues or are carrying a lot of luggage.
Most Costly Option: Taxi Ride From Heathrow To Gatwick
London's Heathrow airport has licensed black taxi cabs that can take passengers to Gatwick airport. You can find these cabs on the "Authorized Vehicle Area" in all terminals. Depending on traffic conditions, the total journey from Heathrow to Gatwick should take approximately 45 minutes. A taxi ride from Heathrow to Gatwick is usually metered, and costs around £100. These black cabs can transport a maximum of five passengers, though you shouldn't forget to account for your luggage.
Travel Tip:
Expect to haggle the price if you've chosen a fixed price taxi ride. We advise travelers to take the metered taxi to save time and money.
You can also opt to pre-book your Heathrow or Gatwick Airport taxi ride and pay everything upfront. This way, there's no need to haggle the price or runaway taxi meters on the day.
Tipping is entirely up to you. However, you don't need to tip the driver if you've already paid your pre-booked taxi ride online.
Cheapest Option: Shuttle Ride From Heathrow To Gatwick
If you want to make the most of your money, taking the bus from National Express might be the ideal solution. Not only do you get to save, but you'll also get a glimpse of London throughout the ride. Depending on traffic, travel time between Heathrow and Gatwick will take approximately 65 minutes. There over 80 National Express shuttles plying the Heathrow to Gatwick route every day. The first trip is scheduled at 2:45 am, and the last trip leaves at 10:45 pm.
The National Express bus fare starts at £25, but it is recommended that you choose the flexible ticket option to give you peace of mind in the event of your flight that has been changed or delayed. Each passenger is only allowed two medium-sized suitcases or one large suitcase, each weighing no more than 20 kilograms. Any more than these will incur additional costs. You can also bring a small piece of hand luggage with you on the National Express shuttle.
Another option is to take Megabus, which also transports passengers from Heathrow Terminal 2, 3, & 5 to Gatwick North & South Terminal. The journey from Heathrow Airport to Gatwick Airport takes about an hour. Megabus offers charging points and free Wi-Fi onboard. Fare starts at £15.75 for a single journey ticket.
EasyBus is another low-cost bus service that operates from Heathrow and Gatwick via Central London. Unfortunately, EasyBus does not have a direct route between Heathrow and Gatwick. However, you can take the 35-minute ride on the tube from any terminal in Heathrow to go to Earls Court. From Earls Court, you can take an easyBus to Gatwick North Terminal. The bus ride takes around 65 minutes. The overall journey will cost you as little as £3.5, making it the cheapest way to travel between the two London airports.
Most Flexible Option: Car Rental from Heathrow To Gatwick
If you're not a fan of queuing for a black cab at Heathrow airport, you can purchase a pre-booked rental car service. Car rentals depend on your chosen vehicle, but prices usually start at £30. Like black cabs, there are also rental cars parked around Heathrow's Authorized Vehicle Areas.
If you've booked an overnight stay near Heathrow Airport, you may also ask your hotel for a complimentary airport drop-off service. This service may already be included in your booking. It may also be added to your bill as an extra charge.
How Long Does It Take To Get From Heathrow To Gatwick?
The travel time between Heathrow and Gatwick depends on traffic conditions and waiting times associated with your chosen vehicle. Below is an overview of how long the journey is between Heathrow to Gatwick:
By Train
There is no direct train service from Heathrow to Gatwick. Whether you choose to board the Heathrow Express or the London Underground, traveling to Gatwick from Heathrow will take around 1 hour and 20 minutes.
By Taxi or Private Car Rental
Since renting a private car is similar to hailing a cab, taking a taxi is one of the fastest ways to bridge the distance between Heathrow and Gatwick. The journey only takes about 45 minutes, depending on traffic.
By Bus
Taking the National Express or Megabus to go to Gatwick directly from Heathrow will only take an hour of travel time. However, if you want to go for the cheapest bus ride, you can take an indirect trip to Gatwick with the easyBus. Traveling from Heathrow to Gatwick through easyBus takes around 1 hour and 40 minutes.
In A Nutshell
Traveling between the two busiest airports in London can be overwhelming. Moving between Heathrow to Gatwick may seem especially intimidating to those who are on a tight schedule. The good news is that there are many excellent ways that you can go about your airport transfer, including the ones we've highlighted here. With a well-planned schedule, your airport transfer should go smoothly. It will not be as overwhelming as you initially thought!