Travel-LookBook: Stockings You Must Pack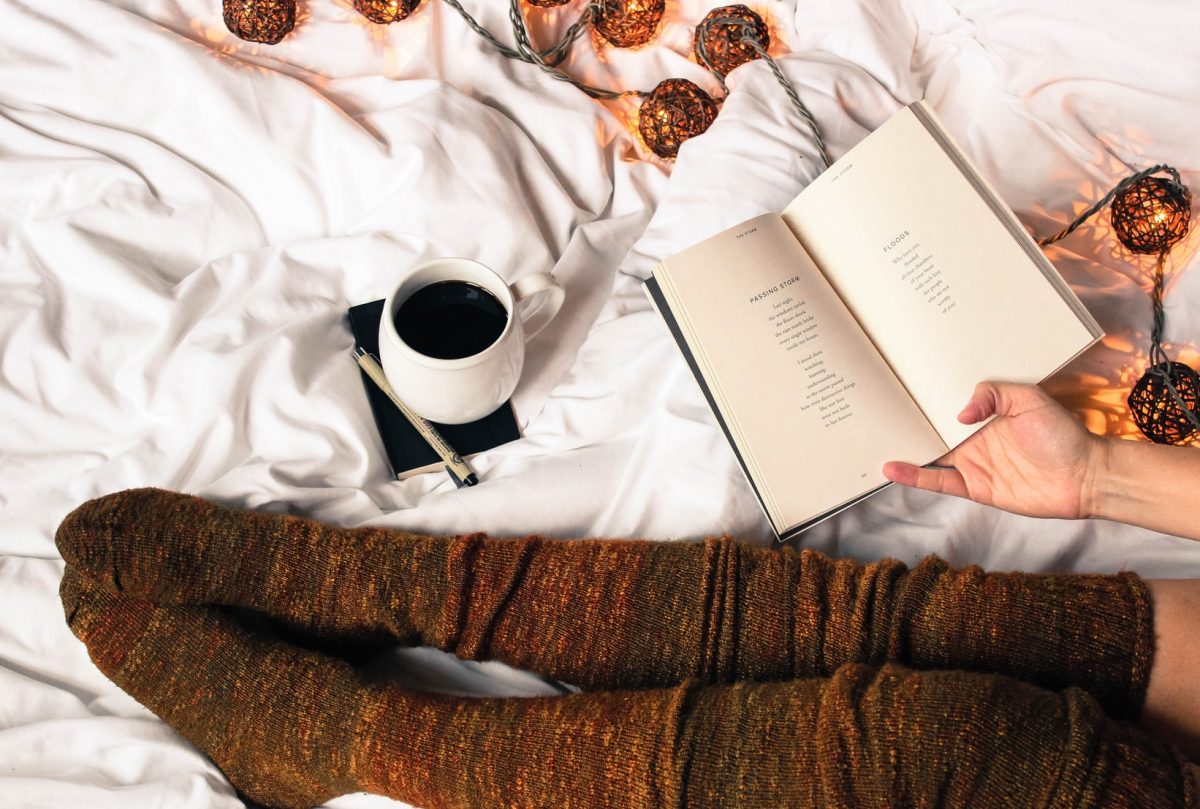 Fashion changes continuously, but there are things that we could say are timeless. For example, ever since they appeared in your lives as a clothing item as early as the 1590s, stockings have stayed fashionable. Moreover, they proved over the centuries that besides their practical use, they are capable of totally transforming an outfit. Although style trends continue to change, new and interesting models enrich the variety of options on the market.
Today stockings are an essential piece of any stylish women's collection. With both practical and aesthetic uses, stocking can change an outfit from bland to elegant, from cute to sexy, and from informal to formal or vice-versa. A Fashionista should not go without them.
Stockings for Women Travelers
According to most travel trends, their impressive versatility makes stockings a must-have if you're a fashion-conscious traveler who wants to feel comfortable and stylish while on the road. In fact, stockings can be a life-saver when you cannot pack too much, yet you have different activities and events planned out, so you need a different outfit for each.
Depending on your destination or the goal of your trip, stocking can keep you warm in cold weather or make a dress look sexier at a party. With just a bit of Fashionista creativity, you can mix and match your hosiery to different outfits to create several unique travel looks. And that by only using a limited number of clothing items.
If you pack your stockings wisely, you can wear the same dress to a fine dining restaurant or a cool nightclub only by changing legwear. Additionally, you can use different stockings to look more casual while doing some urban exploration or to keep comfortable in unpredictable weather.
If you're overwhelmed by the range of options and style trends, this list features 10 best stockings for travelers who want to maintain a chic personal style while venturing out into the world.
10 Best Stockings for Women
Fishnet stockings are very alluring because they can give an outfit a certain daring look. As they're incredibly sexy stockings, you could wear them to hip nightclubs, concerts, or a romantic dinner. If you plan to go out at night during your trip, don't forget to pack them.
Pair with: Ripped jeans, silk dresses, skirts
Lace stockings are considered the epitome of femininity. Regardless of your travel destination, you need to have them in your travel bag because you never know when you might want to look girlie and sensual. These sexy stockings will transmit exactly the right message. If you want to go even further, choose black stockings as they're the ones that simply ooze elegance.
Pair with: Dresses, pencil skirts, miniskirts
The best thing about printed stockings is that they can be so diverse. With shops full of cool printed stockings, you can choose which one best represents you. Do you want to look cute or edgy? Stylish or playful? There are so many options out there. Pack a pair or two and mix and match them to diversify your wardrobe on the road.
Pair with: Shorts, miniskirts, hipsters
Being transparent, these stockings are more subtle and will not add a radical change to your outfit. However, they're the best option for your packing list if you want to avoid boring travel looks. Sheer stockings or pantyhose can add an extra something to make you look classy and sensuous without going over the top. Black stockings especially are one of the most elegant Fashion choices.
Pair with: any outfit of your choice

Thigh highs stocking is high up in the travel trends now, especially among young women who go for a combination of edgy, sexy, and playful style. In fact, thigh highs are a must if you're traveling to hip urban destinations and want to fit in with the younger crowd. Not only that they're hip, but thigh high socks accentuate long legs. Your travel hosiery shouldn't be all about practicality.
Pair with: Miniskirts, denim shorts, casual dresses

Compression stockings are must-haves in your travel bag, without the slightest doubt about their usefulness, those are compression stockings. Because they're tight, they provide relief for tired legs or ankle pains. This is of great use to travelers who engage in various strenuous activities like hiking trips, day tours, or even prolonged urban exploring. Compression socks are a great alternative as well.
Pair with: Jeans, trousers, long skirts
Garters are stockings held up by a garter belt. This type of stockings was very common in the past but has been replaced by the more comfortable pantyhose in our day-to-day life. Although rarely used today, garters emanate sophistication and sex-appeal and are still an important item of style trends. You should definitely have them in your suitcase if you're travelling on a romantic escapade with your partner.
Pair with: Lingerie, sexy dress

Opaque pantyhose are made from thick fabrics that cover your legs completely. They're available in a wide variety of colors and may even include prints. Besides looking good, opaque pantyhose are great for colder climates. They can keep you warm while allowing you to mix and match them with your favorite skirt or dress and high-ankle boots. Black stockings are incredibly versatile in this regard.
Pair with: Casual dresses, skirts
9.
Christmas Stockings for Women

If your trip coincides with a holiday like Christmas, packing up some themed hosiery allows you to put up a festive outfit without much further preparation. Add some Christmas stockings to your outfit and you will immediately feel in line with Christmas travel trends.
Pair with: Any outfit of your choice

Stripped stockings are called like that because they have stripes of various thickness all over them, either vertical or horizontal. While they don't seem like much, they're the fastest solution when you want to add some originality and edge to an otherwise unassuming outfit. A Fashionista will appreciate the simplicity of these stockings.
Pair with: Dresses, skirts
From Christmas stockings to compression socks, sexy stockings like garters or thigh highs socks, the truth is that legwear is an important element of your travel looks.
Even if you're a traveler going to far-flung destinations for adventures and fun, that does not mean you should neglect your Fashion interests. You can be stylish anywhere in the world if you learn to optimize your packing list by focusing on a simple item like stockings.
Tourist Secrets for Stylish Travelers:
Pack light but choose each item carefully to make sure you can match it with several different items.
Shop for stockings at your destination if some unexpected situation requires a certain look that you are not prepared for.
Pay attention to what type of stockings local women wear and take inspiration from them.