Honeymoon Cruises To Celebrate Tying The Knot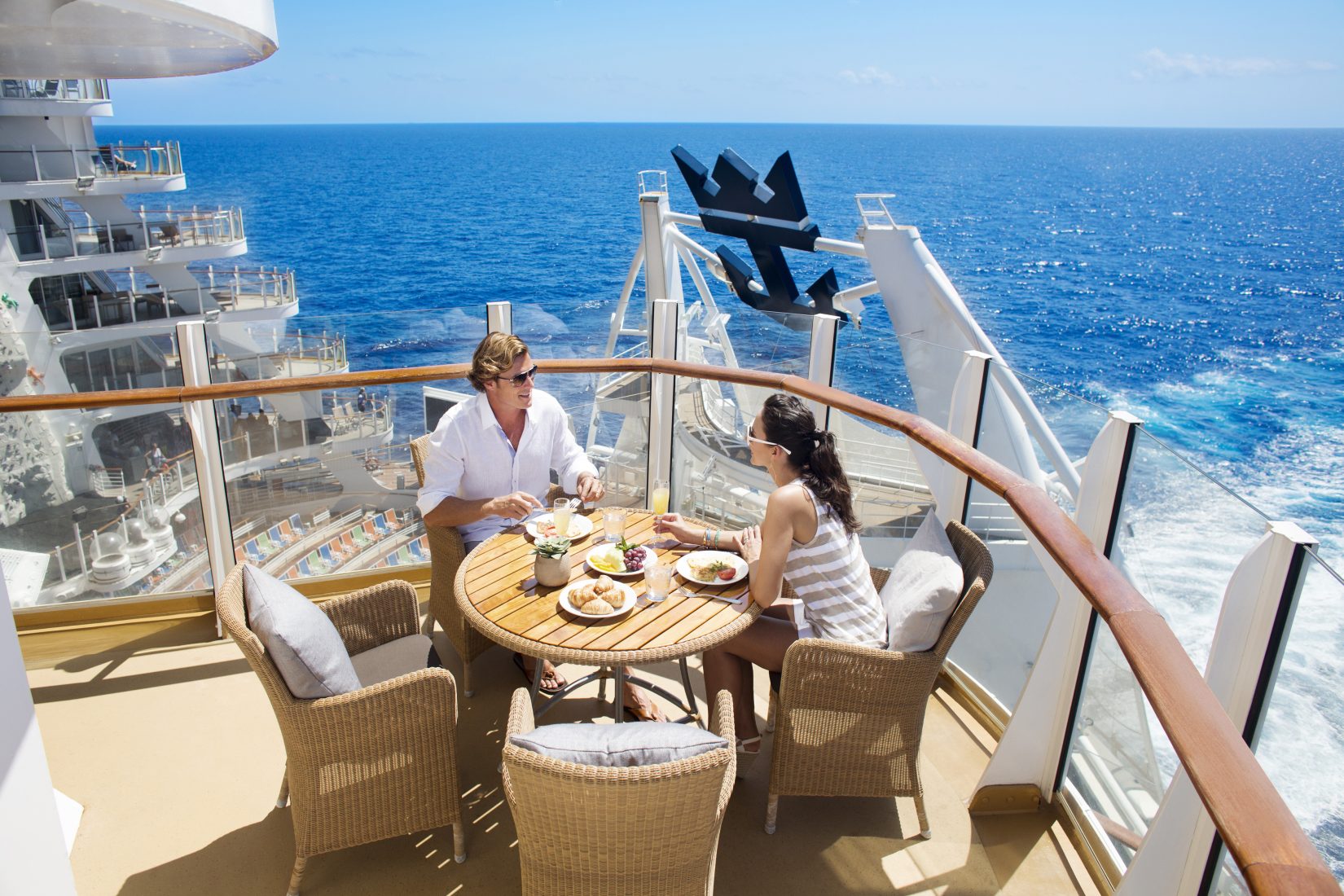 Introduction
There's nothing more romantic than celebrating your love on a honeymoon cruise. The serene waters, breathtaking views, and luxurious amenities combine to create the perfect setting for newlyweds to embark on their journey of a lifetime. Whether you envision a sun-soaked escape to the Caribbean, an adventurous expedition to the Alaskan wilderness, or a cultural exploration of Europe, honeymoon cruises offer an unforgettable experience tailored to your preferences.
Planning a honeymoon cruise allows you to seamlessly combine relaxation, adventure, and romance. From the moment you step onboard, you'll be treated to exceptional service and a multitude of activities designed to create lasting memories. With a myriad of cruise lines and destinations to choose from, it's important to carefully consider your options to ensure you find the perfect match for your dream honeymoon.
Throughout this comprehensive guide, we'll explore the various aspects of planning a honeymoon cruise, including selecting the best cruise line, choosing the ideal destination, onboard amenities and activities, romantic excursions at ports of call, dining options, entertainment and nightlife, and spa and wellness facilities. Additionally, we'll provide expert tips to help you make the most of your honeymoon cruise experience.
So, whether you're a thrill-seeking adventurous couple or prefer to spend your days lounging by the pool with a cocktail in hand, there's a honeymoon cruise that's perfect for you. Let's dive in and discover the incredible opportunities that await on a romantic voyage at sea.
Planning for the Perfect Honeymoon Cruise
Planning your honeymoon cruise is an exciting endeavor that requires careful consideration to ensure a perfect and memorable experience. Here are some essential steps to help you plan for the perfect honeymoon cruise:
Set a budget: Determine your budget early on to help you narrow down your options. Consider all the expenses, including the cruise fare, flights, pre and post-cruise accommodations, onboard activities, and gratuities.
Decide on the duration: Honeymoon cruises can range from a few days to several weeks. Consider your available time off, desired destinations, and personal preferences to decide on the ideal duration for your honeymoon.
Choose the travel dates: Selecting the right travel dates is crucial to ensure the availability of your preferred cruise and to align with your honeymoon timeline. Consider factors like weather conditions, peak travel seasons, and any special events or festivals at your chosen destination.
Research cruise lines: Different cruise lines offer distinct experiences catered to various demographics and travel styles. Conduct thorough research to find a cruise line that aligns with your interests, preferences, and budget.
Select the cabin type: Whether you prefer an intimate interior cabin or a luxurious suite with a private balcony, choosing the right cabin type can greatly enhance your honeymoon experience. Consider factors such as space, views, and amenities when making your decision.
Plan for pre and post-cruise activities: Extend the romance by planning for pre and post-cruise activities. Explore the possibilities of exploring the embarkation and disembarkation ports, indulging in spa treatments, or taking part in local excursions.
Pack wisely: Pack according to the cruise line's dress code, taking into account any formal nights or themed parties. Be sure to include essentials such as sunscreen, swimwear, comfortable shoes for shore excursions, and any necessary travel documentation like passports or visas.
By following these steps, you'll be well on your way to planning the perfect honeymoon cruise. It's important to remember that communication with your partner throughout the process is key. Understand each other's desires and expectations to ensure that the cruise chosen is a perfect match for both of you. Once you've completed the planning stage, you can look forward to a romantic and unforgettable honeymoon cruise experience.
Selecting the Best Cruise Line for Your Honeymoon
Choosing the right cruise line is crucial to ensuring a memorable honeymoon experience. With a variety of options available, each with its own unique offerings, it's important to consider several factors when making your decision. Here are some key factors to consider when selecting the best cruise line for your honeymoon:
Destination: Consider the destinations offered by each cruise line and whether they align with your honeymoon vision. Whether you dream of exploring tropical paradise islands, immersing yourself in cultural cities, or witnessing natural wonders, ensure the cruise line you choose can take you there.
Ship Size: Cruise ships come in various sizes, ranging from intimate yachts to massive floating cities. Consider whether you prefer a more intimate atmosphere with fewer passengers or the vast array of amenities and entertainment options found on larger ships.
Onboard Amenities: Assess the onboard amenities and facilities offered by each cruise line. Look for features such as spa and wellness centers, fitness facilities, swimming pools, specialty restaurants, and entertainment venues to enhance your honeymoon experience.
Service and Romance: Research the reputation of each cruise line for providing exceptional service and creating a romantic ambiance. Read reviews and testimonials from past passengers to ensure the cruise line lives up to its promises of personalized service and attention to detail.
Honeymoon Packages: Check if the cruise line offers honeymoon packages or special perks for newlyweds. These can include romantic dinners, spa treatments, Champagne and chocolate-covered strawberries upon arrival, or even complimentary room upgrades.
Entertainment Options: Consider the onboard entertainment options provided by each cruise line. From live performances and Broadway-style shows to casinos and nightclubs, look for activities that align with your interests and allow you to create lasting memories together.
Researching each cruise line's offerings and comparing them against your honeymoon vision will help narrow down the best options for your special getaway. It's also essential to consult with a reputable travel agent or honeymoon specialist who can provide valuable insights and recommendations based on their expertise and your preferences.
Remember, your honeymoon cruise should align with your personalities and desires as a couple. By selecting the best cruise line, you'll ensure a romantic and unforgettable experience that sets the stage for a lifetime of cherished memories.
Choosing the Ideal Destination for Your Honeymoon
When it comes to selecting the ideal destination for your honeymoon cruise, the options are virtually limitless. From stunning tropical paradises to cultural hubs and breathtaking natural wonders, there is a destination to suit every couple's dream honeymoon. Here are some essential factors to consider when choosing the perfect destination for your romantic getaway:
Personal Preferences: Consider both you and your partner's interests, preferences, and travel aspirations. Discuss the type of experience you envision, whether it's lounging on pristine beaches, exploring historical landmarks, immersing yourself in local culture, or embarking on adventurous excursions.
Weather and Season: Take into account the weather and seasons of your desired destinations. Research the best time to visit to ensure favorable weather conditions that allow you to fully enjoy your honeymoon experience.
Accessibility: Consider the accessibility of your chosen destination. Are there direct flights available, or do you need to take connecting flights or ferry transfers? Factor in travel time and potential visa requirements when making your decision.
Cruise Itineraries: Review the cruise itineraries offered by different cruise lines and assess the ports of call included. Look for destinations that pique your interest and offer a variety of activities and attractions that appeal to you and your partner.
Activities and Excursions: Research the activities and excursions available at each destination. Whether it's snorkeling in crystal-clear waters, hiking through lush rainforests, exploring ancient ruins, or indulging in local cuisine, ensure that your chosen destination offers activities that align with your interests.
Safety and Security: Prioritize your safety and well-being by researching the safety and security of your chosen honeymoon destination. Check for any travel advisories or precautions that may be in place and consider obtaining travel insurance for added peace of mind.
It's important to strike a balance between choosing a destination that offers the experiences you desire and aligning with your budget. Keep in mind that some destinations may require additional expenses, such as visa fees, transportation, or entrance fees to attractions.
Whether you're drawn to the pristine beaches of the Caribbean, the breathtaking fjords of Alaska, the cultural richness of Europe, or the exotic allure of Southeast Asia, choosing the ideal destination for your honeymoon cruise is a significant decision. By considering these factors and discussing your preferences as a couple, you'll be able to find the perfect destination that sets the stage for a truly unforgettable honeymoon experience.
Onboard Amenities and Activities for Honeymooners
Embarking on a honeymoon cruise offers an array of onboard amenities and activities designed to enhance the romantic experience for newlyweds. From luxurious spas and fine dining establishments to exciting entertainment options, cruise lines go above and beyond to cater to honeymooners. Here are some delightful onboard amenities and activities to make your honeymoon cruise even more memorable:
Spa and Wellness Facilities: Indulge in pampering treatments at the onboard spa, including couples massages, facials, and body treatments. Relax in the sauna or steam room, or enjoy a romantic soak in a whirlpool while taking in panoramic views from the spa's observation lounges.
Fine Dining Options: Delight your taste buds with an array of gourmet dining options. From elegant main dining rooms to specialty restaurants featuring diverse cuisines, enjoy a romantic candlelit dinner under the stars or indulge in a private in-room dining experience.
Private Balcony and Suite Amenities: Enhance your honeymoon experience by booking a cabin or suite with a private balcony. Wake up to breathtaking views, enjoy breakfast in the fresh air, and relax together with a glass of champagne as you watch the sunset.
Romantic Turndown Service: Expect special touches in your cabin, such as towel animals, rose petals, and chocolates, during the nightly turndown service. These thoughtful gestures add an extra touch of romance to your honeymoon cruise.
Couples Activities: Enjoy a variety of activities tailored to couples, such as wine tastings, cocktail-making classes, salsa dancing lessons, and sunset yoga sessions. Participate in fun competitions or game nights designed to bring couples closer together.
Romantic Themed Events: Look out for romantic themed events and celebrations organized by the cruise line. From elegant black-tie affairs to deck parties under the stars, these special events provide the perfect opportunity to create lasting memories as a couple.
In-Room Amenities: Take advantage of in-room amenities provided by the cruise line. These may include champagne and strawberries, pillow menus, personalized decorations, and even the services of a dedicated butler to attend to your every need.
Remember to communicate your special occasion with the cruise line prior to your departure, as they may offer additional honeymoon amenities or surprises to make your experience even more unforgettable.
As you plan your honeymoon cruise, take time to explore the onboard amenities and activities available to honeymooners. These thoughtful touches and dedicated spaces on the ship are designed to create a romantic atmosphere and ensure that your honeymoon experience is everything you've dreamed of and more.
Romantic Excursions and Destinations at Ports of Call
A honeymoon cruise not only offers an incredible onboard experience but also provides the opportunity to explore romantic destinations at the various ports of call. Here are some enchanting excursions and destinations that can add a touch of romance to your honeymoon cruise:
Tropical Beaches: Explore stunning, secluded beaches with crystal-clear waters and powdery white sand. Whether it's the iconic beaches of the Caribbean, the exquisite shores of the Maldives, or the idyllic islands of French Polynesia, spend your days basking in the sun, snorkeling together, or enjoying romantic beachside picnics.
Historical Landmarks: Immerse yourself in the rich history and culture of destinations like Rome, Istanbul, or Athens. Take a stroll hand-in-hand through ancient ruins, visit romantic castles and palaces, and discover the fascinating stories behind historical landmarks.
Venice, Italy: Experience the ultimate in romance as you glide through the iconic canals of Venice on a gondola ride. Explore the city's charming streets, visit St. Mark's Square, and savor delicious Italian cuisine at quaint waterfront restaurants.
Santorini, Greece: Wander through the enchanting white-washed buildings and narrow streets of Santorini. Marvel at the breathtaking views of the caldera, enjoy romantic sunsets in Oia, and relish in the local cuisine and wines in traditional Greek tavernas.
Alaskan Wilderness: Embark on an Alaskan adventure with your loved one. Cruise past glaciers, witness the majesty of towering mountains, and spot wildlife like whales and bald eagles. Engage in exhilarating activities like whale-watching tours, dog sledding, or helicopter rides over glaciers.
The Riviera Maya, Mexico: Discover the beauty of the Riviera Maya with its stunning turquoise waters and ancient Mayan ruins. Unwind on the pristine beaches of Playa del Carmen or Tulum, dive into the vibrant marine life in Cozumel's coral reefs, or explore the ancient temples of the Mayan ruins.
Paris, France: Extend your honeymoon cruise with a visit to the enchanting city of Paris. Take a romantic stroll along the Seine River, visit iconic landmarks like the Eiffel Tower and Notre-Dame, and indulge in French cuisine at charming sidewalk cafes.
These are just a few examples of the many romantic excursions and destinations that can be explored during your honeymoon cruise. Research the different ports of call on your itinerary and consider the activities and attractions available at each destination. Select excursions that align with your interests as a couple and create unforgettable moments together.
Whether you choose to relax on the beach, immerse yourself in culture and history, or embrace the natural wonders of the world, the ports of call during your honeymoon cruise offer endless opportunities for romance and adventure.
Dining Options and Specialty Restaurants for Couples
Indulging in exquisite culinary experiences is an essential part of a honeymoon cruise. Cruise lines offer a variety of dining options and specialty restaurants that cater to the romantic atmosphere couples seek. Here are some dining options and specialty restaurants that will elevate your dining experience on your honeymoon cruise:
Main Dining Room: Most cruise ships feature a main dining room where you can enjoy delicious meals in an elegant setting. Savor a variety of cuisines and dishes expertly prepared by talented chefs, all while enjoying attentive service and a romantic ambiance.
Specialty Restaurants: Treat yourselves to intimate dinners at specialty restaurants onboard. These venues often require a reservation and may incur an additional fee. Indulge in gourmet delicacies, such as succulent steaks, fresh seafood, and international cuisine, each meticulously crafted to tantalize your taste buds.
Al Fresco Dining: Enjoy a romantic meal under the open sky at a specialty restaurant offering al fresco dining. Whether it's a seaside grill, balcony seating with ocean views, or a rooftop restaurant, these venues provide a unique and memorable dining experience.
Room Service: If you prefer privacy or a romantic meal in your cabin or suite, take advantage of the 24-hour room service offered by cruise lines. Order breakfast in bed, enjoy a candlelit dinner on your private balcony or indulge in late-night snacks while sharing intimate moments together.
Wine Tasting: Enhance your dining experience by participating in wine tastings or wine pairing events. Discover new flavors, learn about different wine regions, and let the sommelier guide you through a curated selection of wines to complement your meals perfectly.
Cocktail Bars and Lounges: Experience the art of mixology at onboard cocktail bars and lounges. Sip on handcrafted cocktails created by expert bartenders, enjoy live music, and soak in the romantic atmosphere as you unwind and create unforgettable memories.
Chef's Table: For a truly unique and intimate culinary experience, consider booking a Chef's Table. This exclusive dining event often includes a multi-course tasting menu, wine pairings, and the chance to interact with the chef as they prepare the meal.
When planning your honeymoon cruise, research the dining options and specialty restaurants offered by the cruise line. Check their menus, reviews, and additional fees if applicable. Take into account your culinary preferences and desired ambiance to choose the dining options that best suit your romantic aspirations.
It's advisable to make reservations for specialty restaurants and exclusive dining experiences in advance, as these venues tend to fill up quickly, especially during peak travel seasons. By prioritizing your dining experiences and exploring the various culinary offerings available, you'll ensure unforgettable meals together as you celebrate your newlywed journey.
Entertainment and Nightlife on Honeymoon Cruises
Honeymoon cruises offer a vibrant and lively entertainment scene, ensuring that couples are able to make the most of their evenings onboard. From Broadway-style shows to live music and themed parties, the entertainment and nightlife options on a honeymoon cruise are designed to create unforgettable memories. Here are some highlights of the entertainment and nightlife experiences you can expect:
Broadway-style Shows: Enjoy top-quality productions featuring talented performers, stunning costumes, and captivating storylines. From musicals to dance performances, these shows provide a taste of Broadway right on the ship's stage.
Live Music: Indulge in the sounds of live music throughout the ship. From solo pianists playing romantic melodies to lively bands performing music for dancing, there's a variety of genres and styles to suit different tastes.
Themed Parties: Cruise lines often host themed parties that offer a lively and festive ambiance. From tropical beach parties to elegant masquerade balls, these events provide an opportunity for couples to dress up, socialize, and dance the night away.
Nightclubs and Lounges: Dance the night away or relax with a drink in hand at the ship's nightclub or lounges. These venues cater to a variety of musical preferences and offer an ideal setting for couples to unwind and enjoy each other's company.
Comedy Shows: Share laughter and enjoy evenings filled with entertainment at comedy shows featuring talented comedians. These shows provide a fun and light-hearted atmosphere for couples to enjoy together.
Casinos: Try your luck at the ship's onboard casino. Whether you're seasoned gamblers or just looking for some casual entertainment, the casino offers a range of games, from slot machines to poker tables.
Outdoor Movies: Snuggle under the stars as you enjoy a romantic movie night on the ship's outdoor movie screen. Grab a blanket, lounge chair, and popcorn to create a cozy and memorable evening together.
Trivia Nights and Game Shows: Engage in friendly competition with other couples at trivia nights and game shows. These interactive events are a fun way to connect with fellow passengers and enjoy some light-hearted entertainment.
It's important to review the daily cruise schedule and the ship's entertainment offerings to plan your evenings accordingly. Additionally, consider any onboard enrichment activities such as art auctions, cooking demonstrations, or educational lectures that interest you as a couple.
Remember to pace yourselves during the cruise to ensure you have enough energy to indulge in the many entertainment and nightlife options available. Allow yourselves opportunities for relaxation and intimate moments, as well as time to socialize and make new friends onboard.
By taking advantage of the diverse entertainment and nightlife options on your honeymoon cruise, you'll create cherished memories and ensure that every evening is just as magical as the days spent exploring new destinations together.
Spa and Wellness Facilities for Couples
One of the highlights of a honeymoon cruise is the opportunity to indulge in relaxation and rejuvenation at the ship's spa and wellness facilities. Cruise lines offer a range of treatments and amenities designed to pamper couples and enhance their overall well-being. Here's a glimpse into the spa and wellness facilities available for couples on a honeymoon cruise:
Couples' Massages: Enjoy a blissful side-by-side massage with your loved one in a serene and tranquil setting. The spa's skilled therapists will release tension and promote relaxation, leaving you feeling rejuvenated and connected.
Private Spa Suites: Some cruise ships offer private spa suites exclusively for couples. These luxurious spaces may include a private sauna, steam room, and whirlpool, allowing you to enjoy spa experiences in complete privacy.
Hydrotherapy Pools: Immerse yourselves in the therapeutic benefits of hydrotherapy pools. Soak in warm, bubbling waters to soothe tired muscles and stimulate circulation, providing a perfect opportunity for relaxation together.
Yoga and Meditation Classes: Participate in yoga or meditation classes tailored to couples at the ship's fitness center or designated yoga studio. Engaging in these wellness practices together will help promote balance, serenity, and connection.
Beauty and Hair Salons: Enhance your honeymoon glow with beauty treatments and hair appointments. From indulgent facials and body treatments to professional hairstyling and make-up services, these salons offer everything you need to look and feel your best.
Fitness Facilities: Stay active together by utilizing the ship's fitness facilities. These typically include state-of-the-art equipment, group fitness classes, and personal trainers. Engaging in fitness activities as a couple promotes well-being and encourages bonding.
Wellness Seminars: Attend wellness seminars and workshops conducted by experts in various fields of well-being. Topics may include nutrition, stress management techniques, and tips for maintaining a healthy and balanced lifestyle.
Thermal Suites: Experience the healing powers of thermal suites, which often include saunas, steam rooms, aromatherapy rooms, and heated relaxation beds. These facilities promote detoxification, stress relief, and overall wellness.
Make reservations for spa treatments and wellness activities in advance to secure your preferred times, as these popular services tend to book up quickly. Additionally, take advantage of any spa packages or couples' offerings available, which may include a combination of treatments and additional perks tailored specifically for honeymooners.
When indulging in spa and wellness activities, remember to communicate your preferences and any health concerns to ensure a tailored and safe experience. Allow yourselves time to relax together, disconnect from the outside world, and fully embrace the rejuvenating benefits of the spa and wellness facilities.
By taking advantage of the spa and wellness facilities onboard your honeymoon cruise, you'll enhance your overall well-being, deepen your connection as a couple, and create memories of indulgence and relaxation that will stay with you long after your cruise has ended.
Tips for a Memorable Honeymoon Cruise Experience
Planning a honeymoon cruise is an exciting endeavor, and following these tips will help ensure that your experience is truly unforgettable:
Book Early: Secure your desired cruise dates, cabin type, and any specialty dining or spa reservations by booking your honeymoon cruise well in advance. This ensures that you have the best selection and can take advantage of any early booking promotions or discounts.
Communicate with the Cruise Line: Let the cruise line know that you are celebrating your honeymoon. They may offer special amenities, surprises, or upgrades to enhance your experience. Be sure to mention this when making your reservation or at guest services upon embarkation.
Research Excursions: Explore the shore excursion options offered at each port of call and select experiences that align with your interests as a couple. Whether it's snorkeling in crystal-clear waters, hiking through rainforests, or discovering historical landmarks, plan activities that create cherished memories.
Pack Wisely: Pack for various weather conditions, formal evenings, and different activities. Don't forget essentials like sunscreen, swimwear, comfortable shoes for shore excursions, and any necessary travel documents. Consider packing matching outfits or complementary attire for special photo opportunities.
Enjoy Each Other's Company: Take advantage of the intimate moments onboard. Plan romantic dinners, enjoy sunsets from your balcony, or simply relax together and appreciate the beauty of your surroundings. Disconnect from everyday life and focus on building memories as a couple.
Try Something New: Step outside of your comfort zone and embrace new experiences. Participate in dance classes, attend enrichment lectures, or try a new cuisine at one of the ship's specialty restaurants. Embracing new experiences together will create lasting memories.
Celebrate Special Occasions: If your honeymoon coincides with a special occasion such as an anniversary or birthday, inform the onboard staff. They may arrange for a special celebration, surprise gift, or an intimate dining experience to commemorate the occasion.
Capture the Moments: Take plenty of photos or consider hiring a professional photographer onboard to capture your special moments. From candid shots on excursions to posed portraits on the ship, these photographs will serve as lasting mementos of your honeymoon cruise.
Connect with Others: Take the opportunity to meet and socialize with other couples or honeymooners onboard. Participate in onboard activities, engage in conversation during meals, or attend social events. Building connections with like-minded couples can enrich your honeymoon experience.
Relax and Unwind: While it's important to make the most of the onboard amenities and activities, don't forget to take time to relax and unwind. Enjoy the spa and wellness facilities, find a secluded spot on the ship to read or reflect, or simply lounge by the pool and soak in the serenity of the sea.
By following these tips, you'll ensure that your honeymoon cruise is an unforgettable and cherished experience. Embrace the love, adventure, and relaxation that a honeymoon cruise offers, and create lifelong memories that you'll treasure for years to come.
Conclusion
A honeymoon cruise is the perfect way to begin your journey as a married couple, offering a blend of romance, adventure, and relaxation. From the moment you step onboard, you'll be immersed in a world of luxury, exceptional service, and breathtaking experiences. Whether you choose to explore tropical beaches, immerse yourself in cultural landmarks, or witness awe-inspiring natural wonders, a honeymoon cruise provides endless possibilities for creating cherished memories together.
By planning carefully, selecting the right cruise line and destination, and taking advantage of the array of amenities and activities available onboard, you'll ensure a memorable and romantic honeymoon experience. Indulge in spa treatments, savor gourmet cuisine, dance the night away, and embrace new adventures as you explore each port of call.
Remember to communicate your desires and preferences as a couple throughout the planning process, allowing you to choose the activities, excursions, and dining experiences that align with your vision of the perfect honeymoon cruise.
As you embark on your honeymoon cruise, take time to disconnect from the outside world and truly focus on each other. Cherish the intimate moments, celebrate special occasions, and embrace new experiences together. Capture the memories through photographs and forge connections with other couples, creating a sense of community and shared experiences.
Whether it's lounging on a pristine beach, savoring gourmet cuisine, exploring ancient ruins, or simply enjoying each other's company under the stars, a honeymoon cruise offers an unparalleled experience for newlyweds. Let the romance of the sea and the enchantment of the destinations you visit set the stage for a lifelong journey of love and shared adventures.