The Ultimate California Road Trip Itinerary: Cities, Coast, & National Parks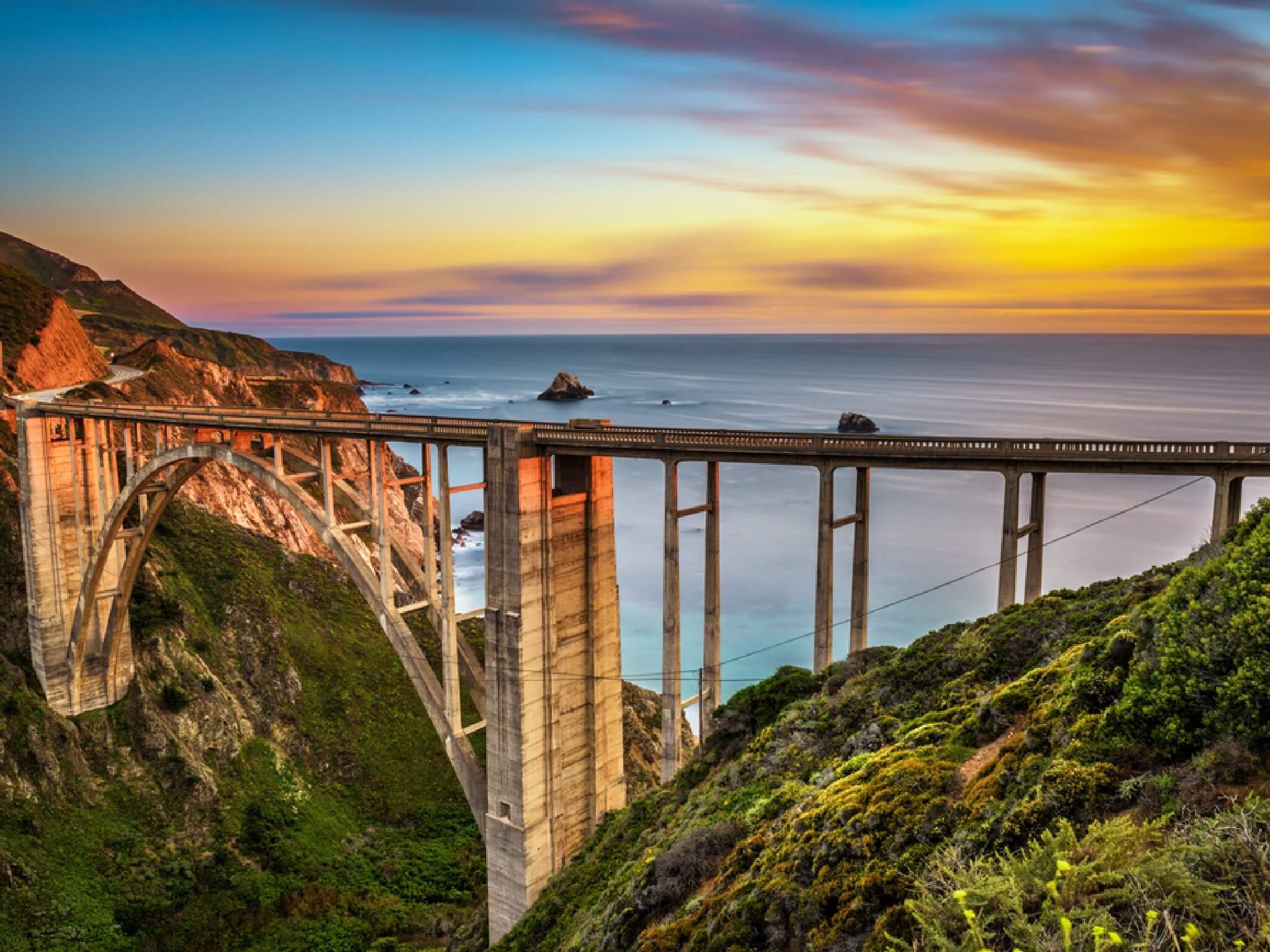 Introduction
Embarking on a road trip is an adventure like no other, and when it comes to iconic road trip destinations, California sits at the top of the list. From bustling cities to stunning coastlines and breathtaking national parks, the Golden State offers a diverse range of experiences that are perfect for a memorable road trip.
When planning your California road trip, it's important to make the most of your time and explore the best highlights the state has to offer. From the vibrant streets of San Francisco to the glamorous city of Los Angeles, the coastal beauty of Big Sur, and the natural wonders of Yosemite and Joshua Tree National Parks, there is something for everyone in California.
In this comprehensive guide, we will take you on a journey through some of the most enchanting cities, awe-inspiring coastlines, and pristine national parks in California. Get ready to hit the road and create unforgettable memories as we unveil the ultimate California road trip itinerary.
Whether you're a nature lover, a culture enthusiast, or simply seek adventure and relaxation, the sights and experiences along the way will leave you in awe. So buckle up, put on your favorite road trip playlist, and let's dive into the wonders of California.
But remember, a successful road trip requires some planning and preparation. In the next section, we will provide you with some essential tips and recommendations to ensure you have a smooth and enjoyable journey.
Planning Your California Road Trip: Tips and Recommendations
Before hitting the road, it's crucial to plan your California road trip to make the most of your time and ensure a seamless experience. Here are some tips and recommendations to help you get started:
Choose the Right Time: California enjoys pleasant weather year-round, but it's important to consider the best time to visit your desired destinations. The summer months offer warm temperatures, perfect for beach visits, while spring and fall tend to be less crowded. Winter is ideal for exploring national parks, but be prepared for cooler temperatures and potential snowfall in certain areas.
Plan Your Itinerary: Map out your route and decide on the cities, attractions, and national parks you want to visit. Consider factors like travel time, distance between destinations, and the number of days you have available. Flexible itineraries allow for spontaneous detours and unexpected discoveries along the way.
Be Realistic: While it's tempting to squeeze in as many stops as possible, be realistic about the amount of time you have. Remember that driving long distances can be tiring, so allow for breaks and relaxation. Focus on the key highlights and prioritize activities that align with your interests.
Book Accommodations in Advance: Popular California destinations can get busy, especially during peak travel seasons. Book your accommodations in advance to secure the best options and avoid last-minute stress. Consider staying at unique lodgings like boutique hotels, beachfront cottages, or even camping in national parks for a more immersive experience.
Prepare Your Vehicle: Before setting off, make sure your vehicle is in good condition. Check the tire pressure, fluids, and brakes. Pack a spare tire, jumper cables, and a roadside emergency kit for added safety. It's also a good idea to familiarize yourself with basic vehicle maintenance and have the contact information for roadside assistance services.
Pack Essentials: California's diverse landscapes mean you may encounter a range of weather conditions. Pack layers to accommodate temperature changes, including lightweight clothing for warm days and warmer attire for cooler evenings. Don't forget essentials like sunscreen, a reusable water bottle, a camera, comfortable shoes for outdoor activities, and a road atlas or GPS.
Research Entry Requirements: If you're an international visitor, make sure to check the entry requirements for the United States and any visa documentation you may need. It's also a good idea to have a valid form of identification with you at all times.
Stay Connected: While a road trip is a chance to disconnect and embrace the freedom of the open road, staying connected is important for safety and convenience. Ensure you have a reliable mobile phone plan or a mobile hotspot device for internet access. This will come in handy for navigation, booking accommodations on the go, and staying connected with friends and family.
Research Local Regulations: Familiarize yourself with local traffic rules, parking regulations, and any specific guidelines for the destinations you plan to visit. This will help you avoid unnecessary fines or complications along the way.
By considering these tips and recommendations, you'll be well-prepared for an incredible California road trip. Now, let's begin our journey in the vibrant city of San Francisco!
San Francisco: The City by the Bay
San Francisco, the cultural hub and vibrant heart of Northern California, is an iconic starting point for any California road trip. Known for its eclectic neighborhoods, stunning landmarks, and breathtaking views, this city offers a wealth of attractions and experiences for visitors.
Begin your exploration of San Francisco at the iconic Golden Gate Bridge. This massive suspension bridge spans the entrance to San Francisco Bay and offers panoramic views of the city skyline, Alcatraz Island, and the Pacific Ocean. Don't miss the opportunity to walk or bike across the bridge for an up-close and personal encounter.
Head to Fisherman's Wharf, a bustling waterfront district brimming with shops, restaurants, and attractions. Get your fill of fresh seafood at one of the many seafood stalls or dining establishments, and be sure to savor a warm and delicious bowl of clam chowder in a sourdough bread bowl – a San Francisco specialty.
No visit to San Francisco is complete without a trip to Alcatraz Island. Take a ferry from Fisherman's Wharf to this infamous former federal prison. Explore the prison cells, learn about the facility's fascinating history, and enjoy the incredible views of the city from the island.
For a dose of art and culture, head to the San Francisco Museum of Modern Art (SFMOMA), which houses an impressive collection of contemporary and modern artworks. From classic masterpieces to cutting-edge installations, the SFMOMA offers a diverse range of artistic expressions for all to enjoy.
When it comes to iconic neighborhoods, you can't miss exploring the colorful and vibrant streets of Chinatown. Immerse yourself in Chinese culture as you wander through the unique shops, sample delicious dim sum and fortune cookies, and admire the ornate dragon-adorned gateways.
A visit to San Francisco wouldn't be complete without a ride on the city's famous cable cars. Hop on board and let these historic vehicles take you up and down the city's steep streets. The Powell-Hyde and Powell-Mason lines offer stunning views and a classic San Francisco experience.
As the day winds down, head to the picturesque Alamo Square Park to capture that perfect Instagram-worthy shot of the city's famous Painted Ladies. These colorful Victorian houses set against the backdrop of the city skyline create a postcard-perfect scene.
To truly immerse yourself in the spirit of San Francisco, indulge in the city's culinary delights. From Michelin-starred restaurants to gourmet food trucks, San Francisco is a food lover's paradise. Don't miss the chance to try fresh and innovative seafood, mouthwatering Mission-style burritos, and delectable gourmet chocolates.
San Francisco has a charm and energy that is hard to resist. Soak in the city's artistic and bohemian vibes, explore its diverse neighborhoods, and embrace the unique experiences it has to offer before continuing your journey to the next exciting destination on your California road trip.
Los Angeles: The Entertainment Capital of the World
Welcome to Los Angeles, the city that exudes glamour, creativity, and excitement like no other. As the entertainment capital of the world, Los Angeles offers a mix of iconic landmarks, vibrant neighborhoods, and a thriving arts and entertainment scene that will leave you in awe.
No visit to Los Angeles is complete without a stop at Hollywood, the renowned neighborhood that is synonymous with the film and entertainment industry. Take a stroll along the Hollywood Walk of Fame and see the stars honoring legendary actors, musicians, and celebrities. Don't forget to capture that perfect photo of the iconic Hollywood Sign, a symbol of the city's allure and dreams.
For movie buffs, a visit to Universal Studios Hollywood is a must. Experience the magic of filmmaking as you enjoy thrilling rides, live shows, and behind-the-scenes studio tours. Immerse yourself in the world of your favorite movies and TV shows, and even catch a glimpse of some Hollywood stars in action.
Get in touch with your inner artist at the Getty Center, an architectural masterpiece nestled in the hills of Brentwood. This world-class art museum boasts an impressive collection of European paintings, sculptures, and decorative arts. The stunning views of the city from the Getty Center's grounds are an added bonus.
Spend a day exploring the eclectic and trendy neighborhood of Venice Beach. Known for its colorful boardwalk, street performers, and lively atmosphere, Venice Beach is a hub of creativity and eccentricity. Take a leisurely stroll along the Venice Canals and enjoy the unique architecture and serene surroundings.
Indulge in some retail therapy along Rodeo Drive in Beverly Hills, where luxury boutiques and upscale shops line the palm tree-lined streets. Admire the glamorous storefronts and maybe even spot a celebrity or two as you soak up the glitz and glam of this elite shopping district.
For a taste of nature, head to Griffith Observatory, perched on the slopes of Griffith Park. Enjoy breathtaking views of the city and the stars above through the observatory's telescopes. Take a hike in Griffith Park, one of the largest urban parks in the United States, and experience the serenity of nature just minutes away from the bustling city.
Don't forget to treat your taste buds to the wide array of culinary delights Los Angeles has to offer. From gourmet food trucks to world-class restaurants, the city's diverse food scene caters to every palate. Indulge in multicultural flavors, savor farm-to-table cuisine, and experience the vibrant culinary melting pot that is Los Angeles.
Los Angeles is a city that never sleeps, constantly buzzing with energy and creativity. From its iconic landmarks to its thriving arts and entertainment scene, this city offers a unique blend of glitz, glamour, and cultural diversity. Before bidding farewell to the City of Angels, immerse yourself in its vibrant atmosphere and get ready for the next captivating stop on your California road trip.
San Diego: Where Sun, Surf, and Fun Collide
Welcome to San Diego, a coastal paradise where the sun always seems to shine, the waves beckon surfers, and a laid-back beach culture prevails. With its stunning beaches, vibrant neighborhoods, and a plethora of outdoor activities, San Diego offers the perfect blend of relaxation and adventure for visitors of all ages.
Start your San Diego journey by exploring the iconic Balboa Park. This urban oasis is home to museums, gardens, and the world-famous San Diego Zoo. Immerse yourself in the rich cultural offerings as you wander through art galleries, stroll along beautiful paths, and marvel at the diverse flora and fauna.
Be sure to spend some time enjoying the sun, sand, and surf at one of San Diego's picturesque beaches. From the family-friendly shores of Mission Beach to the scenic cliffs of Torrey Pines State Beach, there is a beach for every preference. Grab a boogie board, take a surf lesson, or simply relax and soak up the coastal vibes.
For history enthusiasts, a visit to Old Town San Diego is a must. Step back in time as you explore the preserved buildings, visit historical sites, and learn about the city's rich Spanish and Mexican heritage. Indulge in delicious Mexican cuisine at one of the many authentic restaurants in the area.
To experience the vibrant and diverse neighborhoods of San Diego, head to the popular Gaslamp Quarter. This lively district is filled with trendy restaurants, bars, and boutiques. Enjoy a delicious meal, catch a live performance, or simply stroll along the charming Victorian-era streets.
If you're traveling with family, a visit to SeaWorld San Diego is a must. Dive into an underwater world of marine life, catch exciting animal shows, and embark on thrilling rides. Get up close and personal with dolphins, sea lions, and sharks for an unforgettable experience.
For a unique adventure, head to Cabrillo National Monument on Point Loma Peninsula. Marvel at the panoramic views of the city and the Pacific Ocean from the vantage point of the historic lighthouse. Explore the tide pools and learn about the area's natural history and maritime heritage.
No visit to San Diego would be complete without indulging in the city's culinary delights. From fresh seafood and Mexican cuisine to craft breweries and farm-to-table dining, San Diego is a food lover's paradise. Don't miss out on trying the famous fish tacos, a local favorite.
San Diego's mild climate and laid-back atmosphere make it a year-round destination. Whether you're seeking outdoor adventures, cultural experiences, or simply relaxation on the beach, San Diego is the perfect destination where sun, surf, and fun collide.
Santa Barbara: The Riviera of the West
Located along the stunning central coast of California, Santa Barbara captivates visitors with its Mediterranean-like beauty, idyllic beaches, and charming ambiance. Known as the "Riviera of the West," this coastal gem offers a perfect blend of natural splendor, Spanish colonial architecture, and a thriving arts and culinary scene.
Start your exploration of Santa Barbara with a visit to State Street, the city's vibrant downtown thoroughfare. Stroll along this pedestrian-friendly street lined with boutiques, art galleries, and excellent restaurants. Stop by the Santa Barbara County Courthouse, a stunning architectural masterpiece, and take in the panoramic views from the clock tower.
For a taste of Santa Barbara's cultural side, visit the iconic Santa Barbara Mission. This 18th-century mission is a magnificent example of Spanish colonial architecture, set against a backdrop of beautiful gardens. Take a tour to learn about the history and influence of the mission in the area.
Don't miss the chance to explore the picturesque Stearns Wharf, Santa Barbara's historic waterfront landmark. Take a leisurely walk along the pier, indulge in fresh seafood at the restaurants, or visit the Santa Barbara Museum of Natural History Sea Center to learn about the area's marine life.
Santa Barbara's stunning beaches are a major draw for visitors. One of the most popular is East Beach, where you can soak up the sun, try your hand at beach volleyball, or enjoy a leisurely bike ride along the scenic coastal path. For a more secluded experience, head to Butterfly Beach, known for its serene beauty and breathtaking sunset views.
Immerse yourself in the local wine culture with a visit to the Santa Barbara Wine Country. Take a scenic drive through the vineyards, stop by wineries for tastings, and savor the region's renowned wines. The Santa Ynez Valley, just a short drive from downtown Santa Barbara, is known for its excellent wineries and charming small towns.
To experience Santa Barbara's natural beauty, visit the Santa Barbara Botanic Garden. Explore the diverse collection of California native plants, take a leisurely hike along the trails, and enjoy the tranquility of this oasis in the city.
Indulge in the culinary delights of Santa Barbara by dining at one of the many farm-to-table restaurants. The region's fresh produce and local seafood lend themselves to exquisite gastronomic experiences. Don't forget to sample the delicious local wines that pair perfectly with the cuisine.
From its stunning architecture to its pristine beaches and thriving cultural scene, Santa Barbara truly lives up to its reputation as the "Riviera of the West." Explore the city's unique blend of natural beauty and vibrant culture, and you'll understand why Santa Barbara is a must-visit destination on any California road trip.
Big Sur: A Scenic Drive along the California Coast
Prepare to be awestruck as you embark on a journey through the breathtaking beauty of Big Sur, a rugged stretch of coastline along California's Highway 1. Known for its dramatic cliffs, pristine beaches, and stunning views of the Pacific Ocean, Big Sur is a true paradise for nature lovers and adventure seekers.
As you drive along Highway 1, be prepared to make multiple stops to take in the awe-inspiring vistas. Bask in the glory of McWay Falls, a stunning waterfall that cascades onto the sandy beach. Don't forget to capture this magical sight with your camera.
For an unforgettable experience, visit Pfeiffer Beach, known for its enchanting purple sand and majestic rock formations. Take a leisurely walk along the beach, explore the tide pools, and marvel at the iconic Keyhole Rock.
Continue your journey and don't miss the opportunity to visit Julia Pfeiffer Burns State Park. Hike through the towering redwoods and enjoy panoramic views of the coastline from the overlook. Make your way to the iconic Bixby Creek Bridge and capture the picturesque scene of this architectural marvel against the backdrop of the Pacific Ocean.
For adventure enthusiasts, Big Sur offers numerous hiking trails that showcase the region's natural beauty. Take on the challenge of the renowned Pfeiffer Big Sur State Park's trails, such as the Buzzard's Roost Trail or the Valley View Trail, and be rewarded with sweeping panoramas and a sense of serenity.
Have a moment of tranquility at the beautiful Point Lobos State Natural Reserve. Explore the pristine coastal landscape, take a leisurely walk along the trails, and spot various wildlife such as sea lions, seals, and migrating whales.
Embrace the spiritual side of Big Sur at the Esalen Institute, a center for personal growth and exploration. Enjoy the peaceful atmosphere, soak in the hot springs overlooking the ocean, or join one of the many workshops and classes offered.
Delight your taste buds with a meal at one of the many acclaimed restaurants in the area. Indulge in fresh seafood, organic ingredients, and locally sourced produce. There's something special about enjoying a delicious meal while taking in the scenic coastal views.
Whether you choose to drive along the entirety of Big Sur or simply explore parts of it, the beauty of this coastal oasis is sure to leave a lasting impression. As you soak in the stunning landscapes and breathe in the fresh ocean air, you'll understand why Big Sur is regarded as one of the most scenic drives in the world.
Monterey and Carmel: Coastal Beauty and Historic Charm
Monterey and Carmel are two coastal towns along California's central coast that offer a perfect blend of natural beauty and historic charm. With their picturesque landscapes, rich history, and vibrant cultural scenes, these destinations are not to be missed on your California road trip.
Start your exploration in Monterey, a city steeped in history and known for its stunning coastline. Visit Cannery Row, made famous by the author John Steinbeck. Take a leisurely walk along the waterfront street and explore the shops, restaurants, and historic buildings that now house galleries and boutiques. Don't miss the Monterey Bay Aquarium, which showcases the rich marine life of the region.
A short drive from Monterey will take you to Carmel-by-the-Sea, a quaint and charming town known for its fairy-tale cottages, art galleries, and beautiful white sandy beaches. Explore the streets lined with unique boutiques and art galleries, and enjoy a leisurely stroll along the scenic Carmel Beach. Make sure to visit the iconic Mission San Carlos Borromeo de Carmelo, one of the most historically significant missions in California.
For outdoor enthusiasts, a visit to Point Lobos State Natural Reserve is a must. Hike along the trails that wind through the reserve's rugged coastline and discover hidden coves, dramatic cliffs, and diverse wildlife. Keep your eyes peeled for sea otters, seals, and migrating whales.
Discover the beauty of 17-Mile Drive, a scenic road that winds through the exclusive Pebble Beach community and offers breathtaking views of the Pacific Ocean, rugged cliffs, and iconic golf courses. Be sure to stop at renowned landmarks like the Lone Cypress, Bird Rock, and Cypress Point Lookout for photo opportunities.
Indulge in culinary delights as you explore the vibrant dining scene in both Monterey and Carmel. Sample fresh seafood, such as locally caught Monterey Bay salmon or Dungeness crab, and savor the flavors of farm-to-table cuisine and California wines.
Don't miss the historic attractions in Monterey, including the adobe buildings of Monterey State Historic Park, Cannery Row's historic district, and the Presidio of Monterey. Immerse yourself in the rich history and cultural heritage of the area.
In the evening, catch a performance at the world-renowned Monterey Jazz Festival or enjoy live music at one of the many venues in the area. The vibrant arts scene in these coastal towns ensures that there is something to suit every taste and interest.
Monterey and Carmel capture the essence of California's coastal beauty and offer a glimpse into the state's storied past. From the historical landmarks to the stunning coastline, these towns provide a delightful combination of natural wonders, cultural richness, and seaside charm.
Santa Cruz: Surfing, Beaches, and Boardwalk Fun
Welcome to Santa Cruz, a laid-back coastal town that is synonymous with surfing, beautiful beaches, and nostalgic boardwalk fun. Located along the central coast of California, Santa Cruz offers a quintessential beach town experience, complete with stunning coastline, vibrant neighborhoods, and a lively atmosphere.
Start your adventure at the world-famous Santa Cruz Beach Boardwalk, an iconic waterfront amusement park. Take a thrilling ride on the Giant Dipper, a historic wooden roller coaster that dates back to 1924. Enjoy classic boardwalk games, indulge in tasty treats like cotton candy and corn dogs, and soak in the fun-filled atmosphere.
No visit to Santa Cruz is complete without spending time at the scenic beaches. Whether you're a seasoned surfer or a beginner looking to catch your first wave, Santa Cruz offers excellent surf spots for all skill levels. Head to popular breaks like Steamer Lane or Pleasure Point, where you can watch the local surfers ride the waves or take a surf lesson of your own.
For a more relaxed beach experience, visit Natural Bridges State Beach, known for its unique rock formations and tide pools. Take a stroll along the sandy shore, explore the tide pools teeming with marine life, and don't forget to keep an eye out for the monarch butterflies that frequent the area during the winter months.
Spend some time exploring downtown Santa Cruz, a vibrant neighborhood teeming with eclectic shops, art galleries, and delicious eateries. Browse through vintage stores, discover local artists' creations, and grab a bite to eat at one of the many diverse restaurants. Don't miss the opportunity to visit the Santa Cruz Museum of Art and History, which showcases the area's rich cultural heritage.
Immerse yourself in nature by heading to the serene and scenic Henry Cowell Redwoods State Park. Take a peaceful hike among the towering old-growth redwood trees and experience the tranquility of this ancient forest. Explore the park's trails, picnic amidst the giant trees, and marvel at the awe-inspiring nature that surrounds you.
For a unique experience, visit the Santa Cruz Wharf, the longest wooden pier on the West Coast. Enjoy panoramic views of the coastline, indulge in fresh seafood at the various restaurants and seafood markets, and even try your hand at fishing.
Before leaving Santa Cruz, be sure to catch a sunset at West Cliff Drive. Take a leisurely walk or bike ride along the picturesque coastal path, enjoy the breathtaking views of the Pacific Ocean, and witness the sky ablaze with vibrant hues as the sun sets on the horizon.
Santa Cruz beautifully balances a youthful surf culture with a charming beach town atmosphere. Whether you're seeking thrilling rides, relaxing beach time, or exploring the natural wonders of the area, Santa Cruz offers a memorable vacation experience for all.
Joshua Tree National Park: Desert Wonders and Unique Rock Formations
Enter a world of otherworldly landscapes and desert wonders as you venture into Joshua Tree National Park. Located in Southern California, this extraordinary national park is renowned for its iconic Joshua trees, stunning rock formations, and vibrant desert flora and fauna.
The namesake Joshua trees, with their unique and unmistakable appearance, dominate the park's landscape. These peculiar-looking trees create a surreal and almost magical ambiance as they stretch towards the turquoise sky. Take a moment to appreciate their resilience and beauty.
Explore the park's exceptional rock formations, which offer excellent opportunities for rock climbing and bouldering. Wander through Hidden Valley, where massive granite formations create a natural maze. Feel the thrill of ascending the rocks and enjoy panoramic views of the surrounding desert.
Don't miss the chance to witness the stunning sunset at Keys View. From this vantage point, marvel at the expansive view of the Coachella Valley, the San Andreas Fault, and on clear days, even the Salton Sea. The kaleidoscope of colors during sunset is a truly unforgettable sight.
For a taste of history and culture, visit the Keys Desert Queen Ranch. Explore the preserved buildings and artifacts at this historic homestead, gaining insight into the rugged lives of early settlers in the desert. Guided tours provide a fascinating glimpse into the past.
Allow yourself to be immersed in the tranquility of the Cholla Cactus Garden. Walk among these unique cacti during sunrise or sunset when the golden sunlight casts an ethereal glow. This picturesque desert garden serves as a reminder of the resilience and adaptability of life in extreme conditions.
Experience the night sky like never before in Joshua Tree National Park. With minimal light pollution, the park offers a mesmerizing view of the stars above. Grab a blanket, lay back, and appreciate the celestial wonders as the night sky unfolds above you.
For the adventurous souls, embark on the challenging but rewarding hike to Ryan Mountain. Reach the summit and be rewarded with sweeping panoramas of the surrounding desert landscape. Witness stunning vistas of Joshua Tree's varied terrain, from rugged mountains to vast stretches of desert.
As you explore Joshua Tree National Park, be sure to stay hydrated and bring plenty of water, especially during the hotter months. Respect the fragile desert ecosystem by staying on designated trails and avoiding stepping on or damaging plant life.
Joshua Tree National Park is a testament to the beauty and resilience of the desert ecosystem. Its unique rock formations, iconic Joshua trees, and stunning vistas combine to create an unforgettable experience. Witness the desert's transformation as you explore this incredible national park.
Yosemite National Park: Majestic Landscapes and Outdoor Adventures
Welcome to Yosemite National Park, a world-renowned destination that leaves visitors in awe with its majestic landscapes, towering granite cliffs, pristine waterfalls, and abundant wildlife. Located in the Sierra Nevada mountains of California, Yosemite is a haven for outdoor enthusiasts and nature lovers.
Marvel at the iconic granite monoliths of El Capitan and Half Dome, which dominate the park's skyline. These massive rock formations are a rock climber's paradise, attracting climbers from around the world. Strap on your harness and tackle the vertical walls for an adrenaline-pumping adventure.
Explore Yosemite Valley, a picturesque glacial valley that boasts some of the park's most famous landmarks. Take a leisurely hike or bike ride along the valley floor, where you'll be surrounded by towering granite cliffs, lush meadows, and the picturesque Merced River.
Don't miss the opportunity to witness the incredible beauty of Yosemite's waterfalls. Yosemite Falls, one of the tallest waterfalls in North America, is a sight to behold. Stand in awe as the water cascades down over 2,400 feet, creating a thunderous roar and a spectacular display of nature's power.
Venture into the high country of Yosemite by exploring Tuolumne Meadows. This vast subalpine meadow offers vibrant wildflower displays, pristine lakes, and breathtaking views of the surrounding peaks. Hike the trails that wind through this alpine paradise and immerse yourself in the tranquility of the wilderness.
For those seeking a unique experience, visit Mariposa Grove, home to over 500 giant sequoia trees. Walk among these towering giants, some of which are over 3,000 years old, and witness the sheer magnificence of these ancient trees.
Embark on a scenic drive along Tioga Road, a serpentine highway that meanders through the park's high country. Enjoy stunning vistas of alpine lakes, rock formations, and meadows carpeted with colorful wildflowers. Be sure to stop at Olmsted Point for a panoramic view of Yosemite Valley.
Immerse yourself in the night sky like never before by joining a stargazing tour or attending a night sky program in Yosemite. The park's minimal light pollution allows for optimal stargazing conditions, providing a breathtaking view of the cosmos above.
Yosemite National Park offers a wealth of outdoor activities, including hiking, camping, rock climbing, fishing, horseback riding, and more. Whether you're a seasoned adventurer or a novice seeking new experiences, Yosemite's diverse landscapes provide endless opportunities for exploration and adventure.
As you explore Yosemite National Park, be sure to follow Leave No Trace principles, respecting the natural environment and preserving its beauty for generations to come. Practice responsible hiking, dispose of waste properly, and be mindful of wildlife habitats.
Yosemite National Park is a natural wonderland that will captivate your senses and leave a lasting impression. From its awe-inspiring granite cliffs to its tranquil meadows and cascading waterfalls, Yosemite offers a chance to reconnect with nature and experience the grandeur of the great outdoors.
Death Valley National Park: A Surreal Desert Landscape
Welcome to Death Valley National Park, a place of remarkable extremes and surreal beauty. Located in eastern California, Death Valley is known for its vast desert landscapes, unique geological features, and record-breaking temperatures, making it a destination unlike any other.
Prepare to be amazed as you journey through Badwater Basin, the lowest point in North America and one of the park's most iconic landmarks. Walk on the expansive salt flats, marvel at the crystalline patterns formed by the evaporating water, and imagine the ancient saltwater lake that once covered the area.
Don't miss the opportunity to visit Mesquite Flat Sand Dunes, a desert oasis of rolling sand dunes that create an ethereal and otherworldly atmosphere. Explore these pristine dunes at sunrise or sunset when the soft light brings out captivating shapes and textures.
Devil's Golf Course is another unique natural wonder in Death Valley. Here, salt crystals have formed intricate and jagged patterns, creating an alien-like landscape. Take a walk along the rugged terrain and marvel at the fascinating textures and formations.
For a glimpse into Death Valley's volcanic past, head to Ubehebe Crater. This massive crater was formed thousands of years ago during a volcanic eruption. Hike along the rim and take in the panoramic views of the stark and rugged landscape.
Escape the intense midday heat by exploring the cool and shaded canyons of Death Valley. Golden Canyon and Mosaic Canyon offer captivating hiking opportunities through narrow canyons with towering walls, unique rock formations, and hidden surprises around every corner.
Be sure to visit the iconic Zabriskie Point, a viewpoint that overlooks a stunning landscape of colorful badlands, eroded cliffs, and striated rock formations. This vantage point provides a picturesque setting for capturing the surreal beauty of Death Valley.
Experience the night sky like never before in Death Valley National Park. Due to its remote location and minimal light pollution, the park offers exceptional stargazing opportunities. Look up and be mesmerized by the blanket of stars that illuminate the vast desert sky.
Keep in mind that Death Valley is known for its extreme temperatures, especially during the summer months when it holds the record for the hottest temperature ever recorded on Earth. Take necessary precautions, including carrying extra water, wearing appropriate sun protection, and being aware of signs of heat exhaustion.
Death Valley National Park offers a surreal and captivating landscape that appeals to adventurers and nature enthusiasts alike. Its unique geological features, stark beauty, and harsh environment create a sense of awe and wonder. Embrace the starkness and solitude of this remarkable desert landscape while marveling at its surprising beauty.
Sequoia and Kings Canyon National Parks: Giant Trees and Wilderness Exploration
Prepare to be humbled by the awe-inspiring beauty of Sequoia and Kings Canyon National Parks, where towering sequoia trees and pristine wilderness take center stage. Located in the Sierra Nevada mountains of California, these sister parks offer an immersive experience in nature, complete with giant trees, majestic mountains, and abundant wildlife.
Marvel at the giant sequoias, some of the largest and oldest living organisms on Earth, in Sequoia National Park. Stand in the presence of General Sherman, the world's largest tree, and witness the sheer scale and grandeur of these ancient giants. Take a walk through the Giant Forest, where you'll encounter giants like the Sentinel Tree and the Fallen Monarch.
Explore the High Sierra wilderness of Kings Canyon National Park, known for its rugged beauty and dramatic landscape. Embark on a backcountry adventure, hiking through alpine meadows, crossing mountain streams, and reveling in the solitude of the wilderness.
Don't miss the opportunity to visit Grant Grove in Kings Canyon, where you can stand in the shadow of the General Grant Tree, one of the world's largest living trees. Immerse yourself in the tranquility of this grove and appreciate the unique biodiversity found in these ancient forests.
For a different perspective of the parks, take a scenic drive on the Generals Highway, a winding road that connects Sequoia and Kings Canyon. Enjoy breathtaking vistas of the surrounding mountains, deep canyons, and dense forests. Be sure to stop at viewpoints like Moro Rock and the Big Stump Basin for stunning panoramic views.
Experience the power and beauty of waterfalls in both parks. Marvel at the roaring cascades of Roaring River Falls and Grizzly Falls in Kings Canyon, and be enchanted by the mist and grandeur of Tokopah Falls and Mist Falls in Sequoia. These natural wonders offer refreshing breaks in the wilderness.
Challenge yourself on the extensive trail systems in both parks, ranging from easy strolls to strenuous multi-day hikes. Follow the paths that wind through towering forests, cross rushing rivers, and lead to scenic vistas. Keep an eye out for wildlife such as black bears, mule deer, and diverse bird species as you explore the parks' wilderness.
Do not overlook the opportunity to stargaze in these designated Dark Sky Parks. On clear nights, be captivated by the brilliance of the night sky as you witness thousands of stars twinkling above. Marvel at the Milky Way in all its glory and feel the immensity of the universe.
Sequoia and Kings Canyon National Parks offer an extraordinary opportunity to connect with nature in the presence of some of the world's largest and oldest trees. From hiking trails to awe-inspiring vistas, these parks invite visitors to explore the wilderness and embrace the sense of wonder that can only be found in these remarkable natural sanctuaries.
Conclusion
Congratulations! You have now completed a virtual journey through some of the most captivating destinations in California. From the vibrant city life of San Francisco to the glitz and glamour of Los Angeles, the sun-soaked beaches of San Diego, and the breathtaking natural wonders of Big Sur, Monterey, and Carmel, you have experienced the diversity and beauty of the Golden State.
Continuing your adventure, you explored the surreal landscapes of Joshua Tree National Park and Death Valley National Park, witnessing the raw beauty of the desert. Finally, you ventured into the majestic wilderness of Yosemite, Sequoia, and Kings Canyon National Parks, where ancient giants and breathtaking mountain vistas left you in awe.
Throughout your journey, you discovered the unique characteristics and attractions of each destination, from iconic landmarks and cultural offerings to outdoor adventures and culinary delights. You navigated the coastal highways, hiked scenic trails, indulged in local cuisines, and embraced the spirit of exploration.
California's diverse landscapes offer something for every traveler, whether you prefer the vibrant city streets, the serene coastline, or the rugged wilderness. From surfing epic waves to marveling at ancient trees, every moment presents an opportunity to create lasting memories.
Remember, this is just a small taste of what California has to offer. The state is home to many other incredible destinations for your next road trip or adventure. Explore the stunning beaches of Malibu, the vineyards of Napa Valley, or the dramatic cliffs of Big Sur. Each region has its own unique charm and attractions waiting to be discovered.
As you plan your future road trips, be sure to consider the tips and recommendations provided in this guide. From choosing the right time to visit and planning your itinerary to booking accommodations and staying connected, these insights will help you make the most of your California adventure.
So, whether you're a nature enthusiast, a culture connoisseur, or an adventure seeker, California has it all. Embark on a road trip through this diverse and captivating state, and immerse yourself in its beauty, charm, and rich experiences. Get ready for the road trip of a lifetime!