Relaxing Weekend Getaways From New Delhi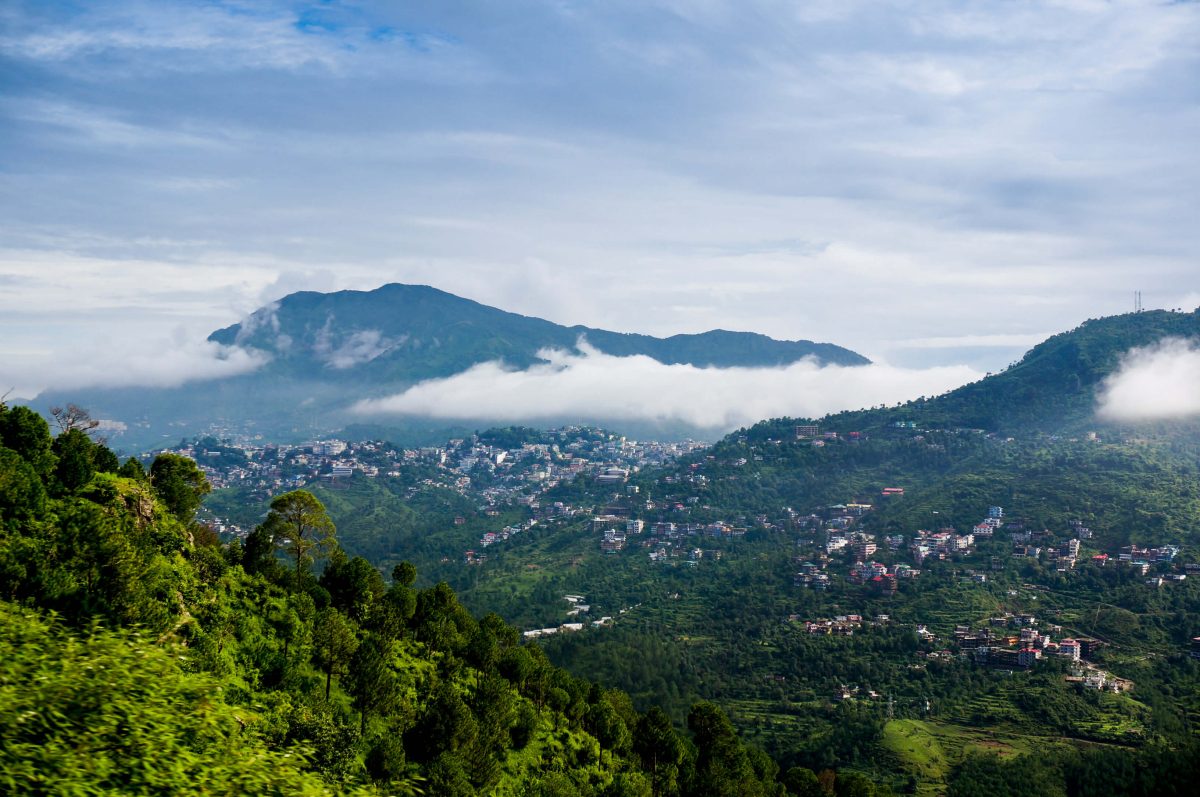 India's capital city, New Delhi is always bustling with metro, IT industries, remarkable food and shopping points. With a major shift in employment trends in recent decades, the capital city has been a major attraction with so many things to do, for thousands of souls, young and old!
It is one of the major spots where most of the tourists from all over the globe flood together when they have India as one of their top destinations for travel.
New Delhi which was once home to the Mughals, holds a rich cultural and architectural history that continues to draw visitors.
If you are bitten by the travel bug, then you are always in the lookout for more places to visit. If you are done exploring within Delhi, then you can find plenty of options outside Delhi.
You are spoilt with choices for weekend getaways from Delhi. If you are confused with so many options, then we have listed the 5 best amazing weekend getaways from Delhi. These getaways are the perfect choice to get close with nature and rejuvenate your mind and body.
Best Weekend Getaways from Delhi
New Delhi is almost located at the centre of north India and shares its boundaries with some states such as Haryana, UP, Himachal, and Rajasthan. Thus, your weekend can be filled with adventures and memories. So, gear up and check out the list of best weekend getaways from Delhi.
1.
Never miss the Taj Mahal in Agra
The Agra city is a sheer reflection of the Mughal architecture. This city is home to the great Taj Mahal and needless to say, you'll be awestruck by its beauty. But Agra also has many amazing places beyond this wonder. You can also add Agra Fort, Fatehpur Sikri, Akbar's Tomb, Tomb of Itmad-Ud-Daula, Jama Masjid and the list goes on and on.
Besides, you can also savour the mouth-watering Agra street food, especially the Agra Petha. In addition to all these, the friendly locals are going to make your trip to Agra an extraordinary experience. Moreover, if you are planning to visit Taj Mahal in February you might be lucky enough to catch a glimpse of Taj Mohatsav which is a music festival.
Agra city also has so many wildlife destinations and umpteen number of shopping centres.
Before kick starting your weekend getaway to Agra, you must know that the New Delhi to Agra distance is just 200 km. If you are planning to go by train then it would just take 3 hours to reach Agra. There are 17 trains which run regularly between the two cities. So considering the proximity and numerous New Delhi to Agra trains, nothing can get better than this for a quick weekend getaway from New Delhi.
2.
Be a weekend yogi in Rishikesh
If you are looking for an option to beat the Delhi heat, then going to Rishikesh would a perfect weekend getaway. Rishikesh is just 5 hours away from New Delhi. There are 19 Delhi to Rishikesh trains that will help you reach there.
We are pretty sure that you have only heard of Rishikesh as a spot for spiritual enthusiasts. But did you know that Rishikesh is also a great place for the adrenaline junkies? Try going for river rafting in Rishikesh and also for an adventurous bungee jumping. With well-trained professionals and safety precautions, the adventure sports of Rishikesh are a safe way to give your soul some thrill.
Moreover, if you are a yoga enthusiast nothing can be a better place other than Rishikesh. There are people who specially come to Rishikesh to practise yoga. You can learn the ancient art by participating in the yoga retreats of Rishikesh. The calmness and serenity you get here will make your weekend getaway special in every little way.
3.
Fall in love with Jaipur
Lovely people, great food and amazing music of Jaipur will make you fall in love with the pink city. Moreover, the amazing architectural wonders like Hawa Mahal, Jantar Mantar, and glorious Rajputana Forts will definitely take you back in time.
Jaipur also safeguards the stories of brave kings and wise queens of the past, the great Padmavati, for instance.
If you are worried about the hot weather, then plan your trip during autumn. You can go for camel rides, shop for Jaipur rugs and explore the local market during this time of the year.
The Pink City is always one of the top favourites for tourists who love to explore India. If you are in New Delhi for your vacation, try planning Jaipur as a weekend getaway. Delicious food and great Rajasthani music in Jaipur is just 5 hours away from your New Delhi abode. Just hop onto a bus or a train and travel to Jaipur comfortably.
4.
Enjoy the sunset view at Nainital

Nainital is considered as the land of lakes. This is certainly one of the best places for you to spend during your weekend. It only takes one night to travel from Delhi to Nainital. Surrounded by misty lakes and magical mountains, this city is a photogenic bliss.
Boating at the lovely Nainital lake is an experience to cherish forever. The beautiful scenery will surely capture your heart in no time. Moreover, you can also visit Naina Devi Temple, Eco Cave Gardens, Snow View Point, Tiffin Top and a lot more. The natural beauty and fresh air here will boost your mental health and energy levels like a genie.
Moreover, you can just wander around and take a stroll to enjoy the peace and beauty of the lovely Nainital hills. Try doing this on Mall Road, which is a British legacy. So don't think much, just pack your bag and walk into this paradise for your next weekend. You can refresh and get back home as a happy soul.
5.
Relax at the serene Kasauli
If you are a trekking enthusiast then this mountain city can be the best weekend getaway destination for you. Especially, the trek along the lower mall road up to Manki! Let it be the sunset point of Kasauli or Jalebis, you will definitely get a relaxing weekend here.
Apart from trekking, Kasauli is also famous for the toy train ride, poppy seed halwa, and plenty of shopping centres. Moreover, the early morning walks on the Kasauli roads is such a soul gratifying experience. So, try to walk up to the sunset point with someone special and take home a memory to treasure.
Also, if you are planning for an overnight stay in Kasauli, then dine at Hangout Bar. The great view here will surely capture your heart.
Live your life!
Travelling is not just a hobby, but a lifestyle. Being an inevitable part of the weekend travelling tribe will help you escape from your daily routine. Above all, it will certainly help you relax.
So, next weekend instead of Netflix, try walking into an unknown city and explore their local delicacies and culture. Realise the impact weekend getaways can have in your life.
Tourist secrets for weekend getaways from New Delhi
Visit Taj Mahal in the mornings so that you can avoid the scorching heat. Also, arrive really early at the ticket booth.
Try exploring Rishikesh on foot, because you have so many unexplored and lovely places.
A Himalayan trek from Rishikesh is possible if you have the mind & stamina for it.
Ride a painted elephant on the road through the Sun Gate in Jaipur.
Get some wax candles from Nainital to gift your loved ones, because they are really popular for making tiny decorative candles.
When you are in Kasauli, munch on some band samosas. They are simply the best in the world.