5 Best Hotels Near Detroit Airport(DTW) For A Pleasant Stay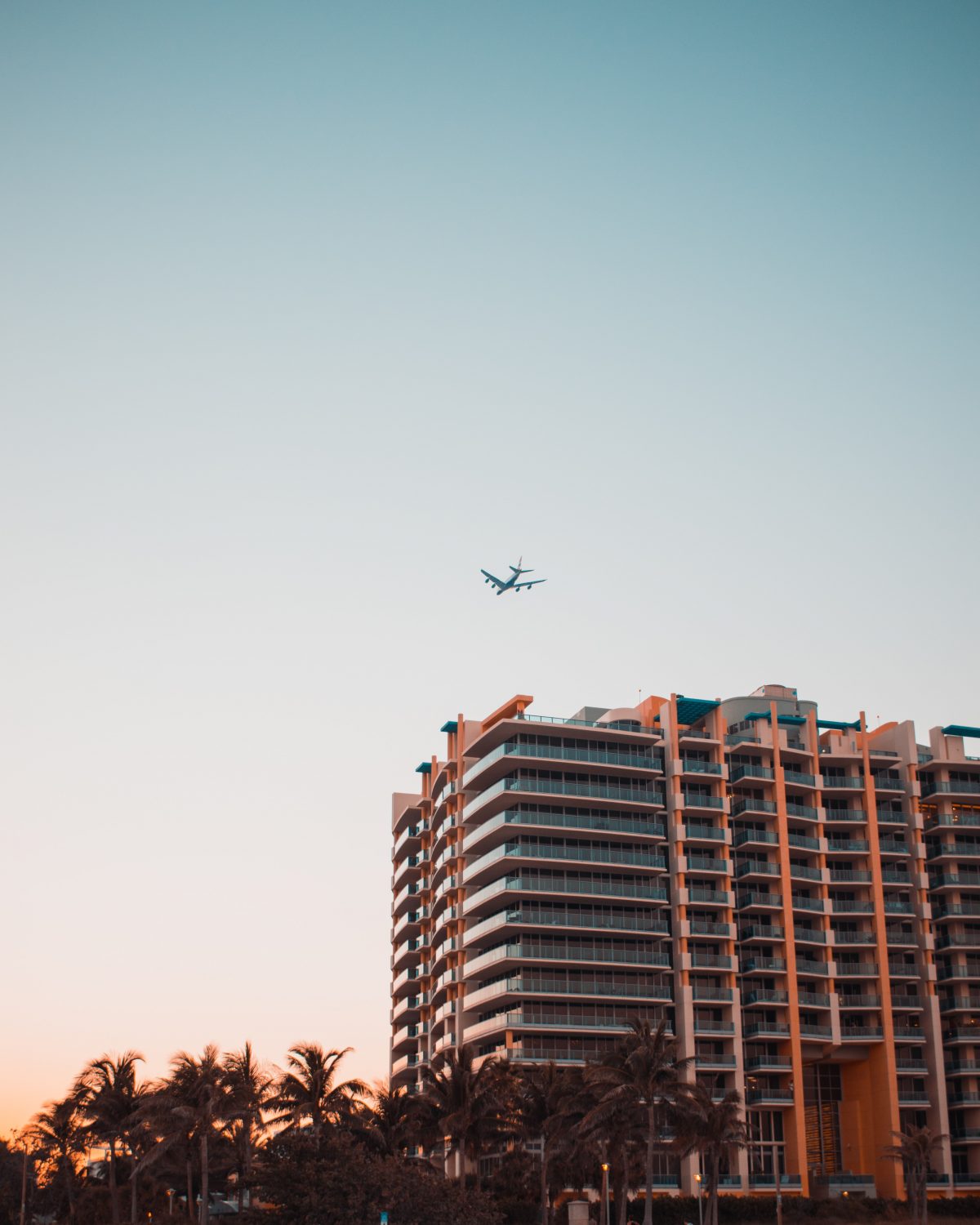 As one of the busiest international airports in the country, Detroit Metropolitan Airport(DTW) has to provide excellent services for the passengers flying in and out of the city. Many travellers that have considerable time before departure or business passengers staying in just for a few days want to have a nice place where they can stay without being far from the airport.
There are many hotels scattered around Detroit Metro Airport to choose from. But which one is the best in terms of services, price, and location? To help you choose the best hotel, we have compiled for you our top 5 hotels near Detroit airport for a pleasant stay.
1.
Westin at McNamara Terminal Detroit Metropolitan Airport
The Westin hotel is as close as you can get to Detroit Airport because it is located inside the terminal! You can find the hotel inside the popular Mcnamara Terminal. While it might not be the cheapest hotels around, it has definitely the best facilities out of all hotels.
The Westin hotel is ideal for passengers who have an early morning departure. You don't need to wake up extra early just to travel to the airport, because you're basically there already! The hotel's restaurant is also rated excellence. However, some have said that it is overpriced. If you think so, you can just step outside and explore the McNamara Terminal, which is home to many excellent restaurants. Also, if your flight departs from the North Terminal, there's a 24-hour shuttle that connects the two terminals.
Don't forget to try out their fitness centre that is equipped with a pool and all the complete exercise equipment.

The hotel is highly rated on many online booking sites and is surely ranked first out of hotels near Detroit airport.
Room Price Range: US$300 – US$500 / Night
Check-in/Check-out Time: 15:00/12:00
2.
Comfort Inn Metro Airport
Located just 1.3miles from Detroit airport, Comfort Inn offers guests with comfortable rooms at an affordable price, making it one of the highly-rated hotels around.
All rooms are equipped with free WiFi, and the price comes with free breakfast. Just like the other hotels near Detroit airport, there is a fitness centre available. So if you need to sweat it out before your long flight, go for it! Also, if you didn't have time to do your laundry at home, Comfort Inn has laundry facilities for guests. Too tired to go out and look for a place to eat? Comfort Inn has an On-site restaurant called the Hollywood Bar & Grill.
Comfort Inn is close to some of Detroit's famous attractions such as the Detroit Opera House and MGM Grand Detroit Casino. So if you have the time to explore a little bit, why not go check out these places.
The hotel provides free shuttles to the airport.
Room Price Range: US$95 – US$170/night
Check-in/Check-out Time: 15:00/11:00
3.
Delta Hotels by Marriott Detroit Metro Airport
Specified as an Upper-midscale hotel, The Delta by Marriot is located just 1.3 miles from DTW. Rated as one of the best hotels near Detroit airport by many guests, Delta Hotels features modern rooms with comfortable beds and excellence services. Many guests have rated the hotel's staff as friendly and professional. So if you need any assistance, don't hesitate to ask them.
If you're travelling in your car, you know it can be a hassle to find a good parking option at the airport. When you stay here, the hotel provides free parking.
Moreover, many travellers look for an excellent fitness centre when choosing a hotel to stay in. Delta Hotels by Marriot has that covered for you. Their fitness centre is open 24hours, and it is equipped with both a heated indoor swimming pool and an outdoor pool! So, if you're travelling with your family, Delta Hotel is a good option.
If you're looking for the best value hotel, book your stay here at Delta Hotels Detroit Airport.
Room Price Range: US$140 – US$250 / Night.
Check-in/Check-out Time: 15:00/12:00
4.
Holiday Inn Hotel & Suites
Located just 10 minutes away from Detroit Airport, Holiday Inn is one of the best hotels near Detroit airport and is a favourite amongst regular Detroit Airport travellers. Rightly so, it has everything you need from modern, spacious rooms, to free shuttles, to an excellent restaurant. Dine at Holiday Inn's Urban Steak that is open for breakfast until dinner.
They also have a good fitness centre if you want to exercise. After you're done, head over to the indoor pool to cool off and relax at the hot tub. If you're going to explore Detroit before your flight, downtown is just 16km away (around 30-minute drive), and you can access it easily via the highway located close by.
Many hotels are known to have a mediocre breakfast. Holiday Inn, however, focuses on making quality food for their guests. Their breakfast has been rated highly by many visitors, so make sure you have a go at their breakfast options.
Room Price Range: US$145 – US$200 / Night.
Check-in/Check-out Time: 15:00/12:00
5.
Hampton Inn & Suites Detroit Airport
Hampton Inn is one of the best hotels near Detroit airport. With just a mile away, many travellers with an early flight choose to stay here. The hotel offers more than just a convenient location. It offers comfortable rooms and other excellent facilities such as high-speed WiFi, indoor pool, fitness centre, business centre, and free shuttle services.
Hampton Inn is also a great family option. They have spacious suites equipped with sofa beds. What's better, they offer free breakfast for guests. And if you're in a hurry, they even have a free Hampton On the Run Breakfast Bag, a takeaway breakfast just for you.
The hotel is located 20 minutes away from downtown, so if you're planning to stay for a little bit in Detroit, Hampton Inn is the perfect choice for you. Ask the front desk for some restaurant recommendations and other useful tips for travelling around the city.
Room Price Range: US$145 – US$200 / Night.
Check-in/Check-out Time: 15:00/12:00