Sugar Rush: Best Irish Desserts In Ireland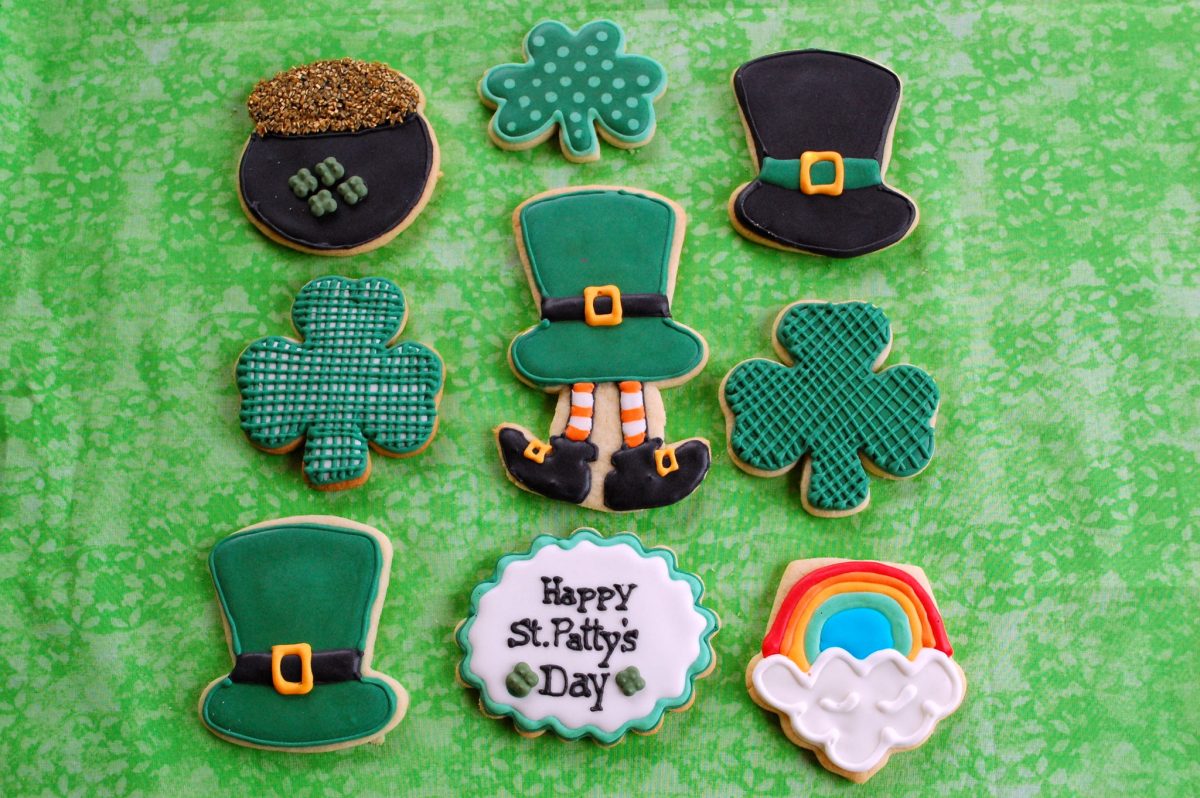 Ireland is a land famous for its folklore, greenery, castles, and culture. However, it's also popular for its smacking cuisine. In most cases, their food isn't complete until you add their favourites such as Irish whiskey, Guinness trout, Bailey's cream, and potatoes. Irish or not, dessert time is a moment to wash down your meal with a fine taste. So while you're in Ireland, indulge in these heavenly Irish desserts!
Whoever said a little wine is good for the stomach ought to go back to the drawing board. It should be a little whisky makes the best coffee. This smooth operator will consequently quench your buds. So, with the creamy topping and chocolate chips, you will hardly tell when the deal is done. It is mostly served as a second course right after dinner.
Irish coffee was first concocted by a chef called Joe Sheridan in 1942.
Soda bread is a staple in Irish households, especially in the days leading up to St. Patrick's Day. This bread doesn't use yeast as a leavener – it only uses baking soda. Soda bread has a unique dense texture and a hard crust It is best eaten fresh from the oven with a slather of Irish butter.
This Irish dessert has Guinness stout as the main ingredient. But there are times when the alcohol is omitted during preparation. The cake comes in form of creamy pastries which are layered together. In between the layers, orange cream and chocolate are stuffed in an alternating manner.
With this cake, your pot of lucks is already pouring. For it is equally served in almost all holidays. The mixed aroma resulting from the orange peels, Guinness stout, and baked eggs is out of this world. A creamy cheese frosting is laid at the top of the cake. As a result, it looks like the foamy top of a glass of Guinness.
Porter Cake is another traditional Irish dessert meant for St. Patrick's Day. But nowadays, it is available throughout the year. It is a moist cake specially baked using a dark stout, perhaps Guinness. Fifteen minutes is all you need to do the dough.
Why is it unique? It has to be matured for at least a day after baking for it to taste better. And the more the maturity period, the finer the taste – just like wine. This one should have made its way to the Guinness book of records already because it is extremely yummy.
When life gives the Irish lemons, they make pudding. The Irish adore whiskeys and stouts. But finally, there is a tantalising variation from the norms expected of them. The lemon pudding is a sight to behold. It is a traditional pudding linked to St. Patrick's Day. But it is available all year round because of its scrumptious taste. So you will probably not miss your chances of receiving some Irish luck.
It comes in two layers. The top layer resembles a cake, and the bottom layer is the pudding. Thus, what you get to enjoy is a mixture of tartness and sweetness, alongside a tour to Ring Of Kerry. Who wouldn't want that?
Trifle is a combination of cream, jam, pudding, and fruit. As a result, this Irish dessert is sweet, creamy, tart, and fruity all in one! The traditional trifle uses ladyfinger cookies, but sponge or pound cake can also be used.
7.
St. Patrick's Day Cookies
A little green goes a long way. The icing used on these cookies is usually green in colour. And they are mostly baked in clover shapes. This is symbolic of St. Patrick's Day. Hence, the Irish further love to give them out as gifts to their loved ones. With this equal measure of affection, they are in return readily available in their food joints. In some places, you will find them inscribed with warm winsome messages. This is just as creative as it can get.
When Americans hear the word flapjack, they think of a pancake. However, the Irish do it different. Flapjacks are sweet, buttery oat bars made with rolled oats, golden syrup, butter, and brown sugar. Its what Americans would think of as a granola bar. Flapjacks are well-loved by kids as an after-shool snack bt you could have it anytime!
While scones are also prevalent in their neighbour Britain, the Irish have their own spin in this pastry. Irish scones employ buttermilk and don't use sugar, while British scones use whole milk and has a little sugar. As a result, Irish scones are in their most delicious hen paired with jam or mixed with fruit. These scones are best eaten fresh out of the oven.
10.
Bread and Butter Pudding
This Irish dessert is perfect if you want a boozy finish to your meal. Unlike the ordinary bred pudding, this has Irish liqueur – the Bailey's cream. But if you want a kid-friendly pudding but still has the Irish touch, soda bread is also used as the base of the pudding!
Yellowman is an Irish honeycomb candy. It is quite similar to toffee, but a little harder. It is believed to be sold since the 17th century in Northern Ireland, particularly in the Ould Lammas Fair. If you ever find yourself in Ireland at the end of August, why not make a side-trip to Northern Ireland to experience it for yourself?
Final Thoughts
Ireland has a lot to offer to tourists, especially in food. Irish desserts are just a proof of that. So what are you waiting for? Plan a trip to Ireland soon! Let us know about your trip in the comments!