Sugar Rush: Best Desserts In South African Food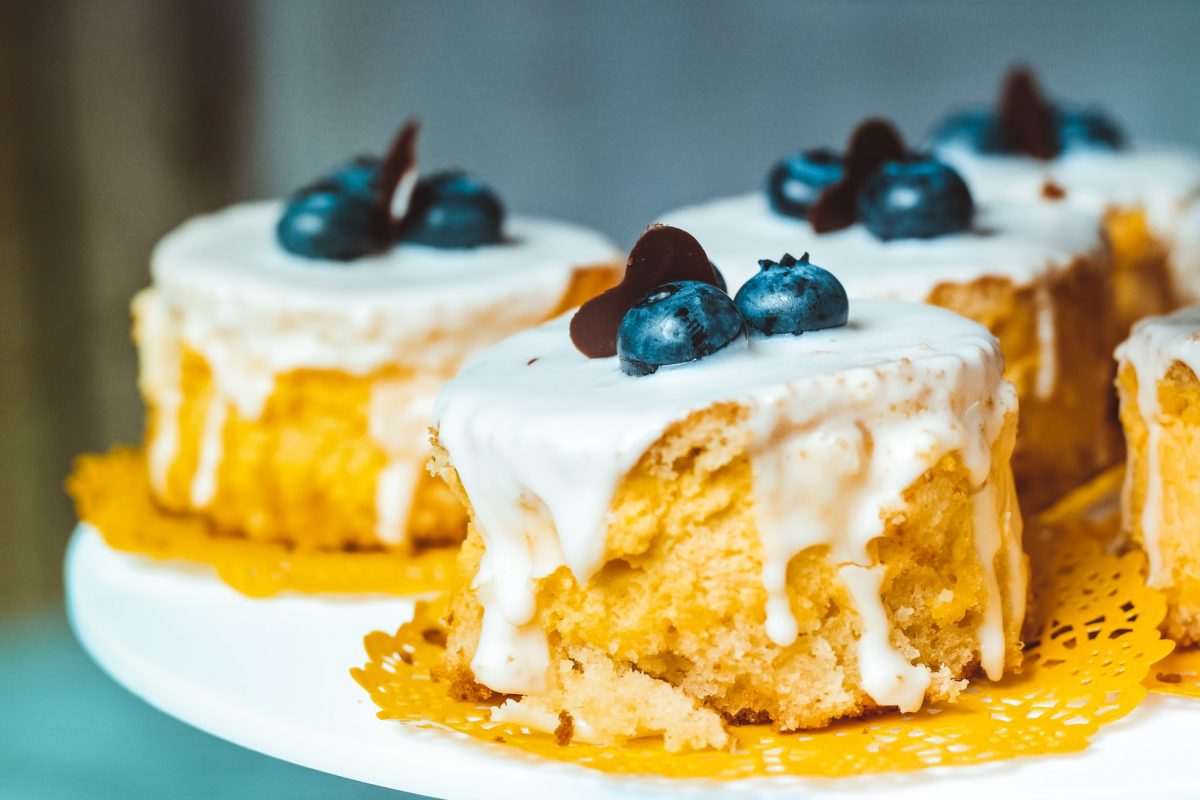 Can you think of a sweet treat that reminds you of home? It might be the smell of your granny's apple pie or your mom's cherry pie. Food can trigger nostalgic feelings & thoughts. Indulging in your favourite dessert can be more than just a tasty treat or an exciting sugar rush; it can be a time-travelling experience. Every country has special & unique desserts connected to the country's heritage, culture & people.
South Africa is called the rainbow nation due to its vibrant diversity. Diverse cultures aren't the only things South Africans celebrate. You won't be left disappointed, with the different sugar rush treats you'll be able to indulge in here. When it comes to traditional South African food, desserts are heroes too. If you're a traveller who specifically loves to food travel, be sure to put this country, and especially some great South African food selections on your bucket list. Gear up to experience the ultimate African cuisine. You must beware though, the sweet stuff you're about to read about can put any foodie in a food coma thanks to the sugar rush it will spark! Let's have a look at some of the most delicious traditional South African food in the form of yummy desserts.
Who doesn't love & let's be honest, need a sugar rush every once in a while? If you have a (very) sweet tooth, you'll fall in love with koeksisters. These little sweet treats are soaked in a liquid with a syrupy consistency & carefully twisted into a perfectly plaited braid before they're deep-fried. Dutch settlers introduced a doughnut-like a ball to South Africans in 1652. They also invented a sweet treat made from pasta dough and formed in a bowtie shape. An unknown good samaritan combined these two recipes for the world, and that's how the koeksister craze began in South Africa. You can buy this sweet dish in most bakeries that sell treats of South African food. If you're in need of an instant sugar rush, eating the Koeksisters is the way to go! The Koeksisters are best enjoyed with a steaming cup of percolated coffee, as it's a perfectly sweet dessert on its own.
Here's the ultimate South African food sugar rush, a dessert for cold or rainy days. This is the type of dessert that words can describe right. Bite into it and you'll experience feelings of comfort & warmth. In the past, Malva Pudding was had with the Madeiran wine. The wine was called Malvaceae. That's where the Malva Pudding gets its name. It has a spongy texture and subtle hints of apricot jam and brandy can be tasted with each bite. If you want a sugar rush with a kick, the Malva pudding is for you. Served with a combination of homemade custard and cream or ice cream, you'll be craving more of this sugar rush dessert before you've had the chance to finish it. If you're travelling to Cape Town make sure you visit Willoughby and Co, famous for their specific version of malva pudding.
Imagine Cinnamon in a creamy filling and a scrumptious crust, it's a match made in heaven! Melktert is one of those African cuisines every traveller must taste! It's the perfect afternoon dessert with a cup of tea or coffee. If you're looking for a sugar rush you can pair it with a dash of cream or ice cream. Melktert originated in the 1600s when the Dutch settlers moved to Cape Town. You won't have to look too far if you're craving a slice or two of this classic dessert part of South African food. Melktert slices are sold at most supermarkets, bakeries & festivals in South Africa and will cost around 4USD at the most. If you'd like to sit down while indulging in this perfectly balanced sugar rush dessert, make your way to Swellendam. The Old Gaol Restaurant will tickle your taste buds with their version of the classic Melktert. Be sure to try this sweet dish here!
The combination of pink & white colours reminds you of a make-believe-candy-world. This sweet stuff is cloudy, soft & visually attractive. You take the first bite & you're in a food coma. The texture is soft with coconut hitting the palate in your mouth, rounded off with a syrupy consistency & aftertaste. It's sweet, really sweet. So get on board the train if you're looking for a sugar rush to candy land. The British introduced Coconut ice to the South African food directory in the late 1600s. This dessert will soon be part of your travel words when describing your trip to South Africa. Coconut Ice melts in your mouth and is best enjoyed with hot beverages like coffee or tea. You can buy some Coconut Ice at most supermarkets in South Africa. So are you all aboard the sugar rush train for some great South African food?
Lemon, meringue & pie—genius! The perfect combination of sour and sweet. Layers of crust, creamy filling, fluffy meringue! As a result, you'll be yelling the words "get in my tummy" before you know it! It looks good. It tastes even better! It's tangy, it's tarty, it's the sugar rush you won't be able to get enough of! Lemon meringue is a dessert that doesn't need any extras to complement the dish. You can enjoy Lemon Meringue Pie with a warm cup of coffee, preferably sugarless as it's a very sweet dish. Head down to the Salvation Café in Johannesburg to enjoy this dessert in all its glory!
The Cherry On Top For Desserts
If you're a foodie, you'll love South African food! There's something for everyone. From traditional desserts such as potato pudding to influenced recipes such as coconut ice. You'll get it all in this country. Visit the rainbow nation with flavorful cultures & desserts. Have you heard that 'the pot of gold is at the end of the rainbow'? Well, you can find the pot of gold right here in South Africa (a pot of golden sugar rush treats that is). So, are you excited about food travel to South Arica? You should be! South African food is diverse and a class apart.
Just like its natives. So if you sulked that you couldn't eat any of the choicest dishes and desserts from the South African Food treasure chest, sulk no more. Try these amazing desserts during your time in South Africa. If you have more days to spend, head to the beautiful nearby island country of Mauritius. There's plenty to enjoy on the sunny island. Don't forget to order for seconds of your favourite South African desserts. If you have a favourite South African dessert that we have missed to feature, write to us and tell us why you love it so much. Cheerios. Stay sugar-coated and happy! And, have a safe and fun trip in good old South Africa!