6 Best Food Trucks in Brussels, Belgium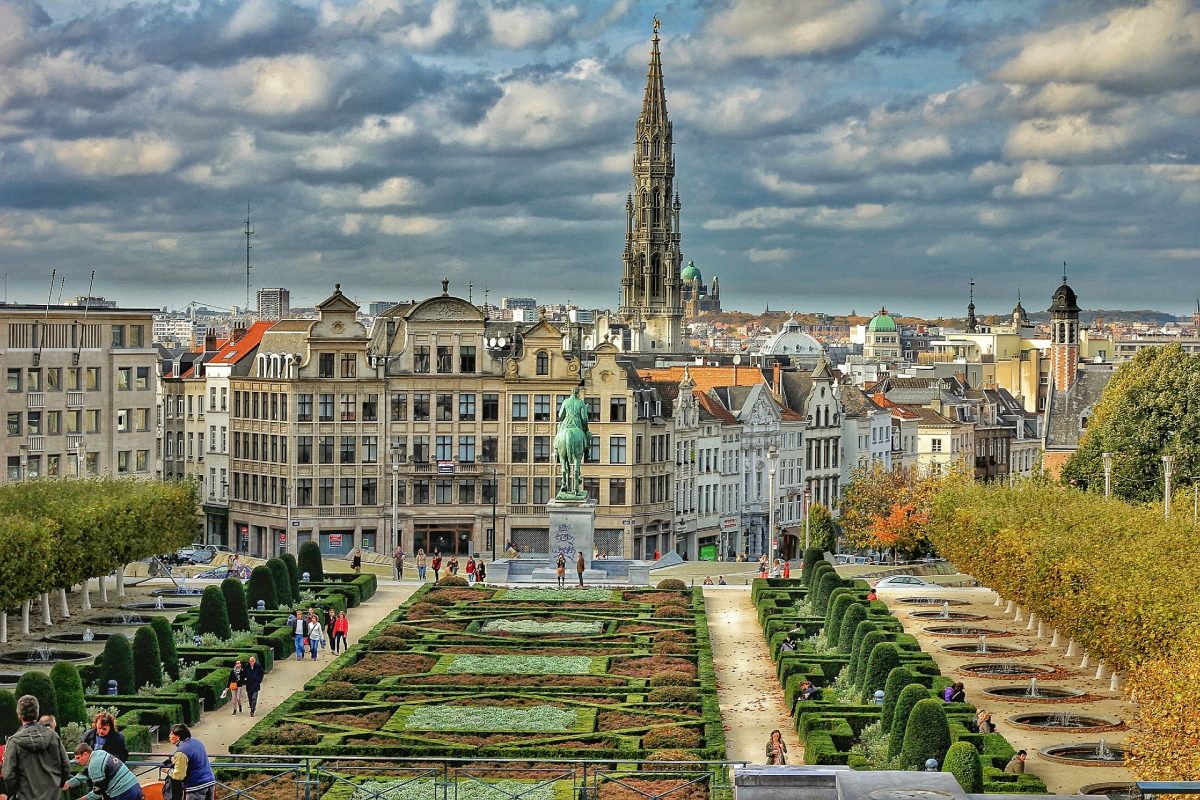 Most people visit Brussels in Belgium for the chocolate. But this beautiful, historical city also has a strong food truck culture to be explored. The food is varied, the quality is great, and they offer a wider range than you can get in any restaurant. So, if you want great snacks at a good price, then you need to seek out the best food trucks in this city. You just might find that the best meal you have is standing by the side of the road with a plastic plate.
About Belgium's Food Truck Culture
Brussels is a city that loves its snacks, so it's no surprise that they adopted the food truck culture. These days, the city even holds food truck festivals, where the top contenders gather together to sell their wares. In this city, street food means delicious snacks, a community atmosphere, and lots of fun. So, make sure that seeking out food trucks is part of your Brussels itinerary.
There are strict rules governing food trucks in Brussels. Firstly, they're only allowed to operate at 20 sites over the city. This might not seem like a lot, but Brussels isn't a huge city, so it's enough to ensure good coverage. There are also very strict rules about the quality of food that each truck sells. They have to provide healthy and original food without creating unfair competition in the neighbourhoods they park in. This might sound a little prohibitive, but what it means is that you will have access to safe, tasty food.
The Brussels Food Truck Festival
Every year in May, hundreds of food trucks gather for the Brussels Food Truck Festival. This is part of the Iris Festival, a city-wide celebration of The Brussels Capital Region anniversary. The festival is one of the most anticipated cultural events in Belgium. It includes concerts, parades, parties in the park, electro parties, and of course food.
A big part of this celebration is the food truck festival, which is the largest in Europe. It's held on several main streets and includes live music, a convivial atmosphere, and lots of food from all round the world. So, if you're in Brussels in May, find out if this festival is being held while you're in the city.
You'll probably find some of the following trucks there as well.
The Soul Food truck sells M'semen, a thick crepe that originated in North Africa. This might not sound too appetising at first, but the crepes are absolutely amazing. In fact, they're so good that you'll probably be lining up for a while to get your order at this truck.
You can order either sweet or savoury crepes. The sweet ones have toppings like honey, Nutella and banana. The toppings for the savoury ones include ricotta, sundried tomatoes, and olives. Whatever type you choose, you'll get a hot, heavy, delicious crepe that keeps you full for hours.
Have you ever tried those sweet, egg tart pastries from Portugal? Made fresh, they're creamy, sweet without being cloying, and light on the tongue. And now you can get them from the Nata & You food truck.
The Portuguese sweet egg tart or pastéis de nata is taking the world by storm. And you can buy them off the back of a hand-made wooden cart that's a familiar and much-loved sight in Brussels. The Nata & You truck also sells coffees and cocktails, but the tarts are the highlight. They're also the perfect light dessert at the end of a long, hard night of food truck eating.
If you have a sweet tooth, then you'll love the Nanouk food truck. It's regularly found on the Parvis de Sant Gilles on Thursdays and offers sweets for every taste. The ice cream and popsicles are made from all-natural ingredients and the truck is a one woman show.
There is a huge range of delicious and natural flavours available at this food truck. Try the pineapple-ginger or watermelon-mint sorbets, or the pistachio or mocha ice creams. There are also some more unusual flavours available like Aperol Spritz and mojito pineapple. Basically, this food truck is the perfect way to cool off after a long day of sightseeing.
The Urban Cook food truck is one of the many trucks that sell hamburgers. And yet these burgers stand head and shoulders above the rest. Look out for this truck at the Frunch, a Friday lunch event held in the city centre. The event includes live music, food trucks, and a bar in a lovely outdoor space. And anyone can show up, grab a meal, and enjoy the friendly atmosphere.
The burger buns at the Urban Cook food truck are delectable on their own. But they also have some delicious and slightly quirky burgers. Try the Classique if you prefer to go old school. But if you're feeling a little adventurous, try the Taruffo, which is a burger made with truffles. The sauces are handmade, and the fries are thickly cut and absolutely delicious.
Thai food is practically made for the food truck scene. Easy to eat but deceptively delicious, Thai food is perfect for lining your stomach on a night out. It's also one of the tastiest foods in the world. And the Chang Noi Thai truck does Thai food the way it should be done.
You'll find all your favourite Thai dishes at this food truck. That includes a delicious Pad Thai and a variety of curries. And if you struggle with hot food, just make sure that you ask for one of the milder curries. The taste will still be delicious when the food isn't burning your mouth.
The El Taco Mobil food truck has been running since 2014 and there's a good reason why it's lasted so long. They sell simple Mexican food that's absolutely delicious. When you bite into one of their dishes, you'll feel as if you've been transported to fragrant, heated Mexico City.
The couple who run this truck are Belgian-Mexican and they offer fresh, organic ingredients and crispy corn tortillas. Each day they offer two options; one meat and one vegetarian. These options are always authentic Mexican recipes, and they're always delectable.
You'll find this food truck at selected spots in Brussels. They attend the Thursday-night market at Saint Gilles and the Marche de Tanneurs Re-Creation Market in Les Marolles on every second Sunday.

When you're travelling in Brussels, keep an eye out for the humble food truck. It just might be carrying the most delicious meal that you've ever tasted.