Everything You Need to Know About Toledo Zoo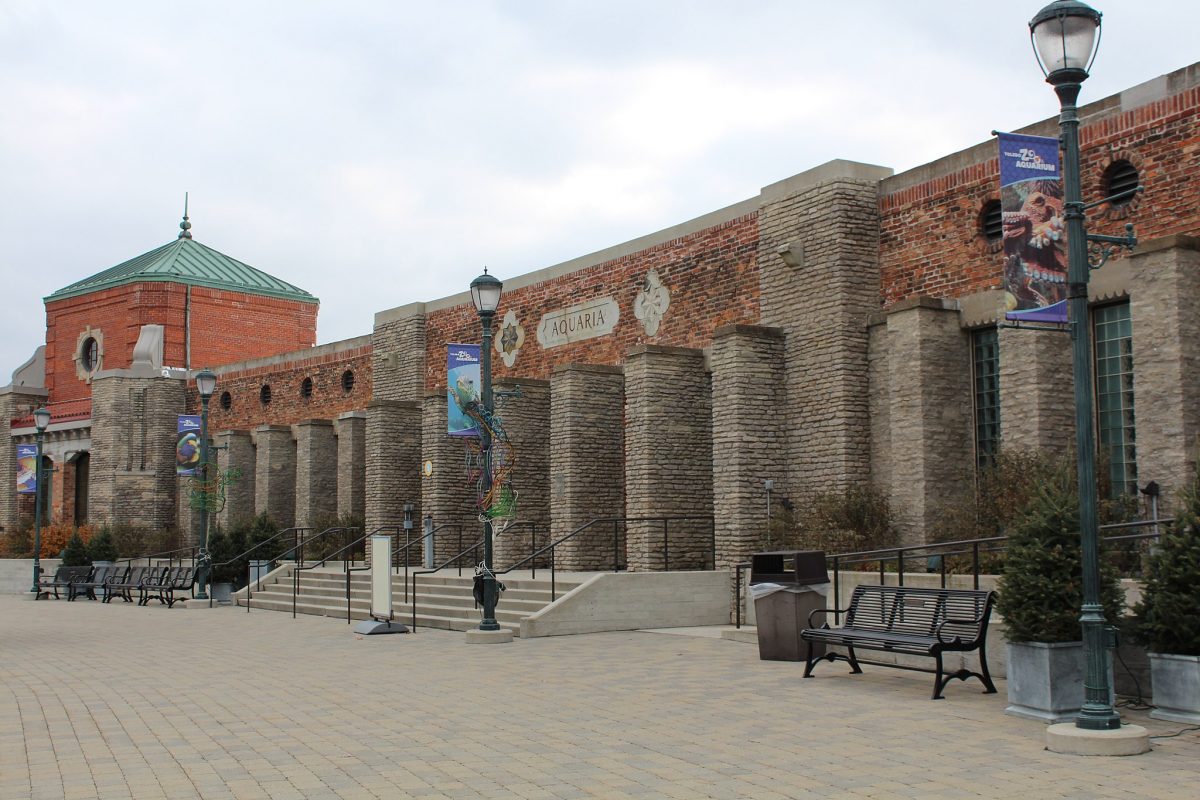 Toledo Zoo in Ohio has over 10,000 animals representing more than 720 species. It is known for its conservation efforts of more than 80 species. The zoo has been recognized as a global leader in wildlife conservation.
Your visit to the Toledo Zoo will allow you to see animals from all four corners of the world, from sky, ocean, rainforest, and desert. What people may not know about the Toledo Zoo is that it also houses an aquarium. Chances are that your visit to the Toledo Zoo will expose you to animals that you never knew existed. You may leave with a new found love and appreciation for a certain type of animal and feel compelled to help in the zoo's conservation efforts. Everyone benefits from the efforts of those who participate in their conservation projects.
Before you book your Toledo Zoo tickets, read on for a comprehensive guide to Toledo Zoo.
Toledo Zoo's Main Attractions
Hippoquarium
See hippos in their natural habitat at the Hippoquarium. The Toledo Zoo is the only zoo that has such an attraction. Visitors visiting the zoo will also enjoy visiting the aquarium where they will be able to see Zebra sharks, alligator snapping turtles, piranhas, seahorses, and more.
Arctic Encounter
Another main attraction at the zoo is the Arctic Encounter. It houses gray and harbor seals, polar bears, and grey wolves. Africa! This is another must-see attraction at the Toledo Zoo.
Africa!
You'll find many African animals roaming freely in 5 acres of exhibit area called Africa! Visitors will see Masai giraffe, zebra's, East African cranes, wildebeest, and more. See it all from the comfort of an observation deck or the zoo's Safari Railway.
ProMedica Museum of Natural History
Finally, a must see when visiting the Toledo Zoo is the new ProMedica Museum of Natural History. Walk through virtual tropics, the wetlands of the Great Lakes, view local species known to the Ohio region and learn about Ohio American history, all under one roof.
Toledo Zoo's Most Popular Animal
Zehra
One of the most recent additions to the Toledo Zoo is Zehra, a baby camel. Zehra is a Bactrial camel, which is considered a 'critically endangered'. The reason she is considered to be such an interesting animal is because she is the first Bactrian camel born in captivity. They actually are born with two humps instead of the one that most people are familiar with.
There are said to be less than 1,000 mature Bactrian camels in existence today, which is projected to decline even more in the next couple of generations. Their decline is in large part because of hunters and herders who are trying to make sure their flock can eat from the natural resources that the camels also eat.
Toledo Zoo Dining Options
There are several food and beverage options available to you at the Toledo Zoo.
Carnivore Café: Located at the Toledo Zoo is a unique dining experience where visitors can dine inside cages at this historic Carnivora Building. It is housed in a Spanish Colonial style building from 1928. This building was initially constructed for the zoo's tigers, lions, and more.
Museum Café Toledo Museum Art: This museum café, located at the Toledo Museum of Art offers American cuisine, such as burgers, sandwiches, short ribs, onion rings, and more. Gluten free and vegan options are also available.
Karamu BBQ: This concession at the zoo offers burgers and chicken right from the grill. It is just outside the Africa! Attraction next to the Giraffe Feed deck.
Timberline Bakery: If you are rise and shine type of person then you'll likely be one of the first guests in the park. Why not stop by Timberline Bakery for a cup of Joe (coffee), latte, cappuccino, or espresso and a fresh baked good, to get your day started off right.
Polar Chill: If you just want a quick snack then make your way to Polar Chill, right outside the Carnivore Café. Whether it's just an ice cream cone to cool you down or a soft pretzel, get it on the run from Polar Chill.
Beastro Beer & Wine Garden: Looking for a place to relax for a while then make your way to the zoo's beer & wine garden in the Main Plaza. You'll be able to discover imported beer and wine, all while relaxing before taking off for your next zoo adventure.
Toledo Zoo Opening Hours And Ticket Prices
Opening Hours

Tickets

Non –Lucas County Residents

Tickets

Lucas County Residents

Memberships

10 A.M. – 5 P.M.

Adults (12-59) $21

Adults (12-59) $19

Family $111-119

Children (2-11) $18

Children (2-11) $16

Dual $92-100

Senior (60+) $18

Senior (60+) $16

One Adult Family $101-109

Under 2 yrs. FREE

Under 2 yrs. FREE

Senior Grandparent $104-112

Single $59-67
Family Membership: Admits two adults in same household and a child/grandchild under age of 21.
Dual Membership: Admits two people to include one adult and a guest OR two adults. Limited to one of the above only.
One Adult Family Membership: Admits one adult and a child/grandchild under the age of 21.
Senior Grandparent Membership: Admits two grandparents.
Single Membership: Admits one adult.
Prices are based on non-Lucas County residents and Lucas County Residents. Residents of Lucas County receive FREE admission every non-holiday Monday from 10 a.m. – noon with proof of residence. Also, the zoo stays open one additional hour after the gates close; however, exhibits may no longer be open.
The zoo is open year-round to the general public, except on Thanksgiving, Christmas and New Years Day. After Labor Day, hours of operation change to 10 am to 4 pm until April 30.
How To Get To Toledo Zoo
The Toledo Zoo is situated just 4 miles south of Toledo's city center.
Traveling North or South: Take I-75 and take Exit #201-A for 5 minutes until you arrive to State Route 25 South.
Traveling East or West: Take the Ohio Turnpike to Exit #59. Follow Reynolds Rd (U.S. 20) for 10 minutes north to Glendale Ave gate 64. Follow I-75N to exist #201-A and follow to State Route 25 South.
Hotels Near Toledo Zoo
The following hotels are in partnership with the Toledo Zoo:
Toledo:
Oregon:
Rossford
Sylvania
Monroe, Michigan
Archbold
Tourist Attractions Near Toledo Zoo
Besides having Toledo Zoo as a major tourist attraction, the city of Toledo is also home to many cultural landmarks. If you are looking to do more sightseeing beyond Toledo Zoo, consider visiting these attractions.
W.W. Knight Nature Preserve: When you have thought that you have seen all that you can see in Toledo, why not check out this hidden gem. Enjoy the natural beauty of the area or engage in activities, such as kayaking, fishing or canoeing. If you're looking for a fun educational activity to do with your children, you'll find it here at the W.W. Knight Nature Preserve, with their many educational opportunities.
The Toledo Museum of Art: Just a short distance from the Toledo Zoo, you'll be able to see one of a kind pieces from known artists, such as Renoir. There are art pieces from around the world, which is why it is considered one of the best art museums in the world. The museum was built as and stands as a labor of love, which is why there is no cost of admission to the museum.
Imagination Station: Located at the Toledo Science Center is Imagination Station, a non-profit, science museum with a world of interesting and unique exhibits that are sure to spark imagination in even the oldest visitor. There are various simulators, demonstrations, exhibits and activities that are sure to thrill even the person who thought they have seen it all.
Final Thoughts On Toledo Zoo
If you are planning a visit to the Toledo, Ohio area or are simply passing through, don't pass through without first finding out what makes this city so interesting. A visit to the local zoo and aquarium will give you a glimpse into some of the world's most endangered species and the many efforts to save them from extinction. You can play your part just by visiting the zoo, as funds are allocated to assist with the conservation efforts of the zoo.
If you want to get through the entire zoo, we would suggest that you give yourself at least 3 to 4 hours to do so. However, if you would like to take your time to visit everything at the zoo and aquarium, we would suggest that you purchase a multi-day ticket so that you can take your time and not miss anything. There are sure to be some areas of the zoo that you will want to explore a little longer than others, which means that it could consume the majority of your time, if you only have a one-day ticket. Get the most of your time at the Toledo Zoo & Aquarium with purposeful planning.