Everything You Need To Know About Nashville Zoo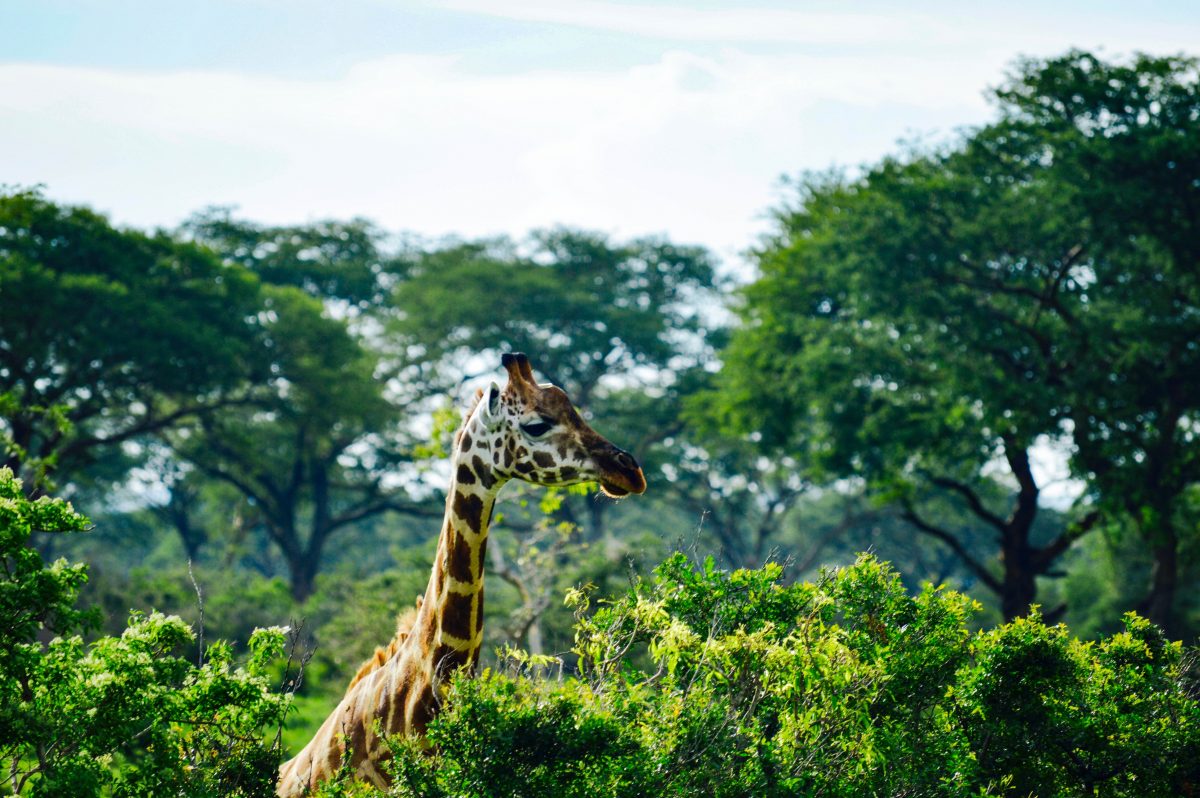 A trip to Nashville Zoo can turn out to be a real treat for the whole family. There are thousands of animals on show here, as well as a range of other attractions that make it a hugely popular destination.
Since opening as a small, private zoo in 1991, Nashville Zoo has grown into the 9th biggest zoo in the country. It also classed as being middle Tennessee's top paid attraction, with more than a million visitors visiting it each year.
At the last count, this zoo had 6,230 animals covering 339 species. It is set over a large, 118-acre site, although only 86 acres have been developed. This means that it is the 9th biggest zoo in the US in terms of overall land area.
Nashville Zoo's Main Attractions
Among the top exhibits here are the Shell Station, Kangaroo Kickabout, and Critter Encounters. These all offer visitors the chance to learn about the animals while enjoying a fresh, interesting experience.
Wilderness Express
While the animals are the main attraction here, there are also other reasons to visit Nashville Zoo at Grassmere. For example, there are three different fun rides to be sampled. These are Wilderness Express, Soaring Eagle, and Wild Animal Carousel.
Grassmere Historic Home & Farm
The Grassmere Historic Home & Farm was built in 1810 and is now the centerpiece of the zoo. It is open seasonally for tours, with items such as furniture, art, clothing, and photos on display. Tours are included in the admission price for the zoo and the grounds of the farm include heritage breeds of cattle and sheep.
Jungle Gym
A veterinary center offers fascinating talks for visitors. There is also an amphitheater where a range of events take place. Younger visitors can go wild at the Jungle Gym, where there are over 66,000 square feet of space for them to let off some steam.
Nashville Zoo's Must-See Animals
With so many animals to see, it makes sense to plan your visit by looking at a map of the zoo before you travel there.
Sumatran Tigers
This zoo features the smallest tiger species on the planet, the Sumatran tiger. They are on the IUCN Red List as critically endangered. In early 2019, they moved to their new Tiger Crossroad space. This includes an interactive training window and an outdoor bridge viewing area.
Winsol the Aardvark
The zoo welcomed its first ever aardvark in 2019, as Winsol make the trip to his new home. He takes part in daily shows and walks around the zoo as he is part of their Ambassador Animal program.
Masai Giraffes
Congo, Congo, Margarita, Enzi, and Nyla are the names of the lovely Masai giraffes that live here. They can be seen on the African Savannah part of the zoo.
Nashville Zoo Dining Options
There are 3 snack bars/café areas dotted around the zoo. These 3 places are named Snake Bites / BBQ Depot, Zoofari Café, and Outpost Snack Bar.
How To Get To Nashville Zoo
Nashville Zoo at Grassmere is located some 6 miles to the south of downtown Nashville. You are likely to get here either from I-65, I-440, or the I-24.
If you are travelling on the I-24 then you need the Harding Place exit ((#56) before driving another mile and a half to Nolensville Pike. You then turn left and go a further mile before seeing the zoo on your left.
If it is the I-65 you are taking, you need to exit at Harding Place (#78A) and travel eastwards to Nolensville Pike for around 2 miles. You then turn left and will see Nashville Zoo on your left after a mile or so
Those visitors on the I-440 need to exit at Nolensville Pike (#6) and then drive south about 2.6 miles before seeing the zoo on their right.
Nashville Zoo Opening Hours
The opening hours for Nashville Zoo are convenient if you want to make a full day of it or just plan a shorter visit. They vary little during the year, with just a slight difference for the change of seasons. It is also worth noting that it is open every day of the year except the following; Thanksgiving Day, Christmas Day, and New Year's Day.
| | | |
| --- | --- | --- |
| Dates | Opening Time | Closing Time |
| October 12 – March 7 | 9am | 4pm |
| March 8 – October 10 | 9am | 6pm |
Nashville Zoo Tickets & Packages
There is a range of different admission prices, varying according to the day of the visit and the age of the visitor.
| | | | | |
| --- | --- | --- | --- | --- |
| | Mon- Thu | Fri & Sun | Saturday | Any Day |
| Adults and teenagers | $17 | $18 | $19 | $20 |
| Children between 2 and 12 years old | $12 | $13 | $14 | $15 |
| Seniors of 65 and over | $15 | $16 | $17 | $18 |
The zoo is free to enter for members and toddlers below the age of 2. Parking costs $7.
Hotels near Nashville Zoo
If you plan to stay nearby then there are some hotels near Nashville Zoo that you might be interested in.
La Quinta Inn by Wyndham Nashville South: One of the nearest hotels to Nashville Zoo, just under 2 miles away.
True Opulence in South Nashville by RedAwning: Conveniently located. Just a 30 minute walk away from Nashville Zoo.
Americas Best Value Inn Nashville Airport South: Slightly further away but has the advantage of being closer to the airport.
Popular Tourist Destinations Near Nashville Zoo
Tennessee Governor's Residence
A trip to Nashville Zoo can be combined with a visit to some of the other interesting landmarks in the area. Among the top choices here is the plush Governor's Residence, with its beautiful gardens and informative guided tours.
Plaza Mariachi Music City
You might also want to visit Plaza Mariachi Music City. This is a very special setting where you can enjoy Latin American cuisine and live entertainment, with an art gallery and stores also located in this center.
Final Thoughts on Nashville Zoo
There is no doubt that visiting Nashville Zoo makes for an exciting day out for all the family. If you are in this part of Tennessee then heading along to see the animals and other attractions here is a great idea at any time of year.