Best Travel Quotes For A Travelling Instagrammer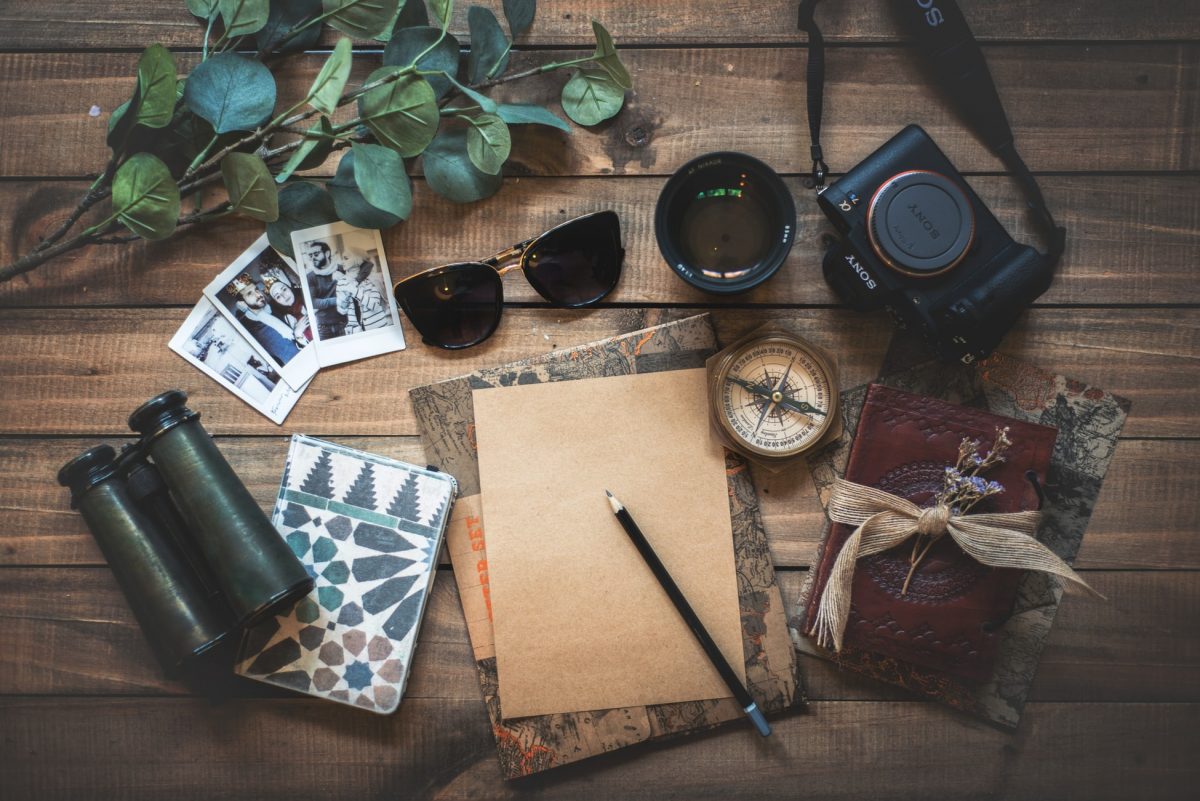 Travel quotes can be powerful. And, when shared on your Insta feed, your travel stories can make you famous. Above all, it adds more meaning to your travels. Sometimes, travel quotes can serve as a much-needed dose of motivation, other times they can ignite feelings of passion and leave you with some kind of inspiration to keep travelling and seeing the beauty that the world has to offer. Whether you're travelling, planning your next trip, coming back from one or just thinking about the wonderful memories you made on your last trip, there's bound to be a travel quote out there that you can relate to on some level.
Travel quotes for just about anything
There are travel quotes for just about anything: travel quotes about taking a journey to a foreign land, travel quotes about discovering a brand new place, travel quotes about having a crazy adventure in a new country and travel quotes about self-discovery and finding yourself. But the best kind of travel quotes are those that inspire you to step out of your comfort zone, embrace travelling, take risks and not miss out on any of the opportunities for adventure that travelling can provide. So, without further ado, here's a list of travel quotes that will not only fuel your wanderlust but also leave you inspired to go travelling and experience the world in all its wonder and weirdness.
1.
Self-Discovery Travel Quotes
One of the biggest advantages of travelling is that it leads you on a path of self-discovery. Many of us are consumed by the day to day tasks of our everyday lives that we forget to stop, reflect and take a closer look at ourselves; our values and who were are as human beings.
Travelling can help you become more self-aware through inducing feelings of confidence, teaching compassion, tolerance and allowing you to contemplate your place in the universe and your identity in the grand scheme of things. Furthermore, travelling provides exposure to a new culture and introduction to a new life-style can also get you asking questions about yourself and reveal some astonishing facts about who you are as well as who you could be.
"Travel far enough, you meet yourself." – David Mitchel
"I think you travel to search and you come back home to find yourself there." – Chimamanda Ngozi Adichie
"Travel is fatal to prejudice, bigotry, and narrow-mindedness, and many of our people need it sorely on these accounts. Broad, wholesome, charitable views of men and things cannot be acquired by vegetating in one little corner of the earth all one's lifetime." – Mark Twain
"Don't tell me how educated you are, tell me how much you have travelled." – Mohammed
"Travel brings power and love back into your life." – Rumi Jalalud-Din
2.
Adventure Travelling Quotes

Travelling even in its most rudimentary form feels like an adventure. Let's face it; tripping in a foreign land has an appeal of its own. Not only is travelling extremely exciting, but it can also be a learning experience overall. While tripping to a new land can be a fantastic way to expose yourself to brand new culture and a whole new world of traditions, it can also provide you with a chance to simply have a good time and enjoy the feeling of being alive without too much pressure. A travelling adventure can leave you feeling peppy and energized, even long after you've returned back home. Here are some quotes where the words perfectly capture the peppy feeling we're talking about:
"The very basic core of a man's living spirit is his passion for adventure. The joy of life comes from our encounters with new experiences, and hence there is no greater joy than to have an endlessly changing horizon, for each day to have a new and different sun." – Christopher McCandless
"Jobs fill your pocket, but adventures fill your soul." – Jamie Lyn Beatty Thi
"If you think adventure is dangerous, try routine. It's lethal." – Paulo Coelho
"Travel isn't always pretty. It isn't always comfortable. Sometimes it hurts; it even breaks your heart. But that's okay. The journey changes you; it should change you. It leaves marks on your memory, on your consciousness, on your heart, and on your body. You take something with you. Hopefully, you leave something good behind." – Anthony Bourdain
"Man cannot discover new oceans unless he has the courage to lose sight of the shore." – Andre Gide
3.
Journeying Home Travel Quotes
Nothing feels as good as coming back to the comfort of your home after a successful travelling to a new country. The feeling is universal regardless of whether you're a professional traveller or an occasional one. Being a traveller can be rewarding in so many ways – travelling can expand your mind and put you in a rather positive mindset where positive thoughts are easy to come by. However, coming back home after travelling can also bring a sense of relief – after you've put a lot of thought in to planning out your travelling schedule and making the long journey itself. Famous travellers would share the same thoughts without a doubt. Speaking of which, here are some travel words and travel quotes that perfectly sum up the feeling coming back home after a long journey.
"There is a kind of magic about going far away and then coming back all changed." – Kate Douglas Wiggin
"It is a big world, full of things that steal your breath and fill your belly with fire…But where you go when you leave isn't as important as where you go when you come home." – Lindsay Eagar
"To travel is to discover that everyone is wrong about other countries." – Aldous Huxley
"It is good to have an end to journey toward; but it is the journey that matters, in the end." – Ursula K. Le Guin
"Once you have travelled, the voyage never ends but is played out over and over again in the quietest chambers. The mind can never break off from the journey. – Pat Conroy
4.
Inspirational Travel Quotes

Words have the power to inspire. Words have the power to motivate action. Some of the best travel words and travel quotes are those that lead to inspiration and creativity. What's more is that by inducing a state of inspiration, it can also lead to the development of a more positive thought pattern.
"Dare to live the life you've always wanted." – Anonymous
"The journey is the reward" – Steve Jobs
"Take only memories, leave only footprints." – Chief Seattle
"I'm in love with cities I've never been to and people I've never met." – John Green
"The world is a book and those who do not travel read only one page." – Augustine of Hippo
These travel quotes prove the importance of travelling and journeying out into the world. Moreover, travel words also provide motivation to be bold in your choices and to not be afraid of taking risks. We hope these quotes provide you with the motivation you need to take that trip you've always been dreaming of making. Go out and explore some of the best places to see in 2019. And don't forget to check out some excellent tips on how to pack your travel bag like a pro. Happy Tripping!