Your Complete Guide to Southernmost Beach Resort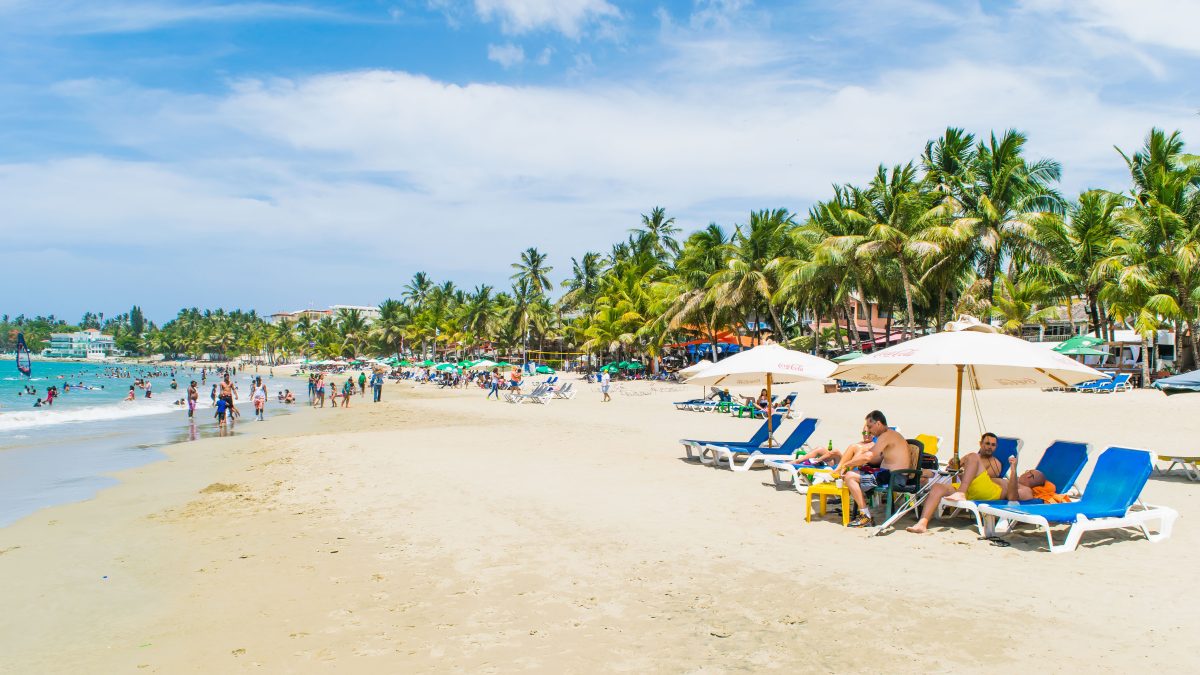 Your visit to Key West, Florida should lead you to a resort that offers premium luxury, Southernmost Beach Resort. Located in the Southernmost part of the U.S., it has become a popular destination with the increased tourism interest towards Cuba, just 90 miles south of Key West. Read on for everything you need to know before packing your bags to the best beach vacation of your life at Southernmost Beach Resort!
Southernmost Beach Resort Amenities
This charming beachfront resort offers the best in modern luxury and simple coastal living. It is situated in Historic Old town, which is along the Atlantic Coast. The location is also ideal for exploring the many restaurants, clubs and bars of Key West, which makes it the perfect place to stay. However, because the resort also offers many of the same amenities, you might find it difficult to tear yourself away. It offers all that you'll need to truly enjoy your time while in Key West.
The Southernmost Beach Resort has an oceanfront restaurant, 3 pools, 4 bars, a spa, an onsite fitness center, and access to South Beach, far from the busy, overcrowded beaches of Florida.
Southernmost Beach Resort Activities
Whether you are visiting Key West, Florida to relax or for adventure, you're sure to find all that you are looking for at Southernmost Beach Resort. Guests can also lounge by any one of the three heated pools or on the resorts private tanning pier.
There is also a dedicated Guest Services Team who are helpful in finding things that may be of interest to you in Key West, such as snorkeling or seeing Florida's living reef system. They can also arrange a private tour with a guide who can provide you with a unique history lesson about Key West, which you probably won't learn on your own.
If it is a romantic day on the beach, leave it to the hotel's Concierge Team to arrange it all for you from dining to beachside couple spa treatments. They can also arrange fishing excursions, golf getaways, bike rentals, sunset cruises, parasailing, and any other island adventure you can think of.
Southernmost Beach Resort Suite Packages
There are enough suites offered at Southernmost Beach Resort for every budget type and that includes yours. With more than a dozen options to choose from, you're sure to find the one best suited to your needs and budget.
Ocean Front Balcony King

330 to 470 sq. ft.

Enjoy southern facing ocean front views and the comfort of your own furnished balcony.

Ocean View King

290-400 sq. ft.

A laid-back, premium guest suite with king bed and modern bath. The ultimate Oceanside living.

Partial Ocean View Balcony

400 sq. ft.

Two queen bed suite, with traditional Key West décor and modern design.

Partial Ocean View King

320 to 450 sq. ft.

Simple yet elegant beachfront king guest suite

and partial ocean views.

Pool View Balcony King

320-450 sq. ft.

Close to the action, are the pool view balcony rooms featuring king bed and large master bath.

Superior Two Queen

280 to 380 sq. ft.

If you aren't coming alone, you may prefer to stay in a superior two queen suite.

Superior King Accessible

400 sq. ft.

This is our fully compliant ADA guest suite located near the parking area and many of the resort amenities.

Deluxe Balcony King

270 to 400 sq. ft.

This suite offers upscale décor with a king bed and large modern bathroom.

Deluxe Two Queen

320 to 400 sq. ft.

Stylish high-end coastal room décor that is simple and elegant.

Deluxe King

240 to 400 sq. ft.

Enjoy your time in one of the resorts most sophisticated guest suites that features a king bed and modern bath.

Petite Queen

220 sq. ft.

The petite queen offers all that you need, a stylish and comfortable double bed suite.

La Mer Dewey Luxury Ocean

View

250 to 400 sq. ft.

Premier guest suite in a restored Victorian home with king bed and vintage décor.

La Mer Dewey Luxury Island View

250 to 370 sq. ft.

Romantic room with lovely island views, king or queen beds with a spacious bathroom.

La Mer Dewey Partial Ocean View Mini Suite

400 sq. ft.

Another romantic room awaits you at the historic La Mer House & Dewey House which is also a part of the Southernmost Beach Resort.

Simonton Suite

(Ultimate Luxury)

2,000 sq. ft.

You'll receive all the comfort of being in an actual beachfront home in this three bedroom and three-bath suit.
Dining At Southernmost Beach Resort
| | |
| --- | --- |
| | With Cuba only 90 miles from Key West, this Oceanside café serves dishes that are inspired by local Caribbean and Asian flavors. |
| | Informal, laid-back barside dining is available. Enjoy simple food, signature drinks and live music. |
| | Enjoy stunning ocean views of South Beach while enjoying signature cocktails. |
| | Escape the midday sun by pitching up at the Sand Bar. Enjoy fun games, drinks, food and friends at the casual bar resort bar. |
Directions To Southernmost Beach Resort
11 Min (3.2 miles) from Key West Airport
Go west on Faraldo Circle toward Nancy Cherry Lane
Turn right onto S. Roosevelt Blvd.
Roosevelt Blvd turns slightly right and becomes Bertha St.
Take a left onto Atlantic Blvd
Make a right onto White St.
Turn left onto United St and an immediate left. Southernmost Beach Resort will be on the left. 1319 Duval St. Key West, FL 33040.
Attractions Near Southernmost Beach Resort
Alan S. Maltz Gallery
If you want to learn the history of Florida then there is no better way to do so than through imagery. This is what you'll discover when visiting the museum of Florida's Official Wildlife and Fine Art Photographer, Alan S. Maltz.
Southernmost Point
The landmark buoy marks the spot of the Southernmost tip of the United States, which is also a great place for photo opportunities.
The Rum Bar
You can't visit Key West and not drink rum. That is why you should visit The Rum Bar. Here is where you'll also meet lots of locals who regularly frequent this quaint and relaxing bar.
Final Thoughts on Southernmost Beach Resort
Whether it is a quick getaway or a special event that you're attending, you're sure to enjoy this small island-like oasis. It has all the charm of a small island and the adventure of a big island. If you like being surrounded by the ocean and all its natural beauty, do yourself a favor and stay at the Southernmost Beach Resort.