Your Complete Guide to Myrtle Beach Resort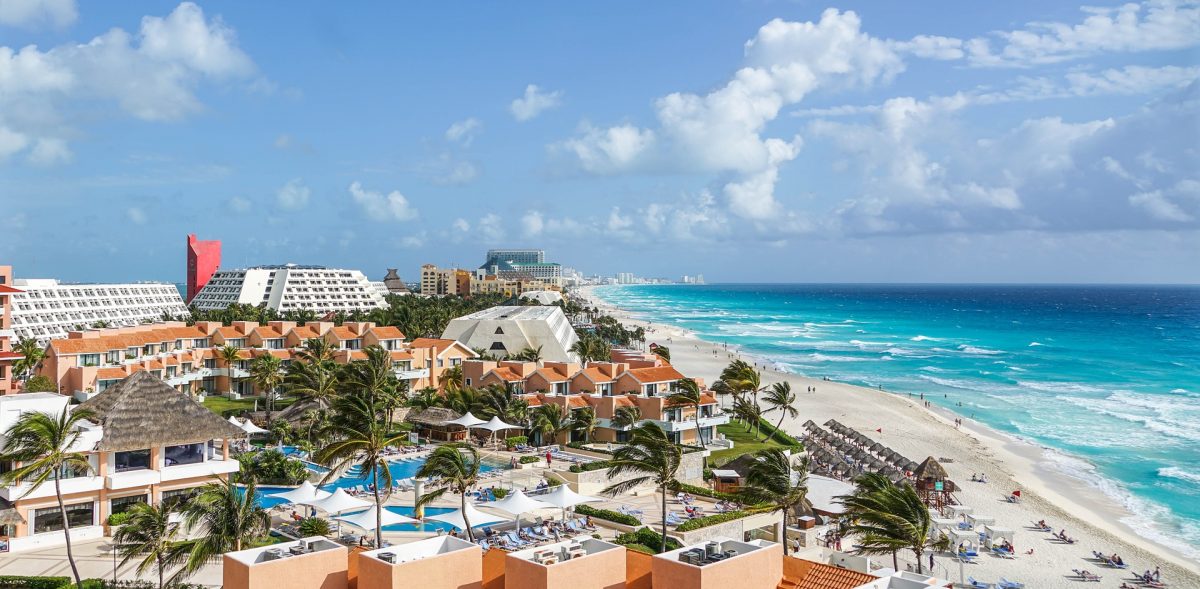 Myrtle Beach Resort is a family-friendly holiday resort set along the celebrated Grand Strand. It is based along a 60-mile stretch of beach from Little River to Georgetown in South Carolina. Spread across 33 spectacular oceanfront acres, the resort is a playground for all ages. It boasts a 700-foot white sand beach, swimming pools and on-site water park with a 375-foot lazy river.
Wondering what to do in Myrtle Beach Resort? Here are our suggestions:
Myrtle Beach Resort Facilities
You'd be surprised at the sheer volume of Myrtle Beach Resort amenities catering for tots through to teens. In addition to playgrounds, pools and an on-site waterpark, you'll find health centers with saunas and steam rooms as well as free Wi-Fi so you're always connected.
Want an active vacation? The esteemed Myrtle Beach Resort offers basketball, volleyball, tennis and bocce courts as well as a putting green. Looking for leisure? The resort has multiple indoor and outdoor swimming pools. This includes the largest oceanfront pool on the Strand – a water park with a lazy river, countless hot tubs, and access to the white sands of Myrtle Beach itself.
Other facilities at Myrtle Beach Resort include a giant chess board, Jenga sets, post office, and ATM machines. There are also convenience stores and picnic areas for those wishing to cater for themselves.
Activities and Events at Myrtle Beach Resort
With a surplus of exciting activities and family-friendly events, Myrtle Beach Resort is popular all year long.
Get in a round of tennis, basketball or bocce or simply hang out at Myrtle Beach, building sandcastles, flying kites and swimming or surfing in the Atlantic. Take part in an annual marathon, play a round of golf at over 110 golf courses within driving distance, and enjoy charter, saltwater, and freshwater fishing. Other activities in the Myrtle Beach Resort include shopping, dinner theatre, and comedy shows.
The event calendar is chock-a-block at Myrtle Beach Resort. With intriguing festivals and events focusing on everything from arts and culture to food. The Beach, Boogie & BBQ Festival in January is not to be missed while the Can-Am Days Festival is one of the best things to do in Myrtle Beach Resort in March.
Other events include the world-famous Blue Crab Festival in May, Carolina Country Music Fest in June, and the Little River ShrimpFest in October – to name a few. Myrtle Beach Resort is also the ideal spot to celebrate the festive season with its fun-filled holiday-themed events and activities!
Myrtle Beach Resort Rooms and Packages
Myrtle Beach Resort offers a choice of four hotels with rooms, suites, and condos that cater for budget through to luxury travelers. These Myrtle Beach suites are perfect for singles, couples and families alike, offering everything from extra bedrooms for kids to private balconies with a view of the ocean.
Take advantage of the mid-week and off season saver specials, or a discount on Myrtle Beach Resort winter rentals. Celebrating an anniversary or milestone birthday? A surprise stay at Renaissance Tower is one of the most romantic things to do in Myrtle Beach!
Looking for a place to stay? Consider one of these popular Myrtle Beach hotels:
| | | |
| --- | --- | --- |
| Hotel | Amenities | Price |
| Renaissance Tower | The high-rise Renaissance Tower sleeps up to nine people in sea-facing suites, studios, or one, two and three-bedroom condos. With full kitchens, they are perfect for families and groups. | $125 |
| Sea Breeze – Building A | Sleeping up to eight people, Sea Breeze offers a choice of one and two-bedroom condos with a balcony overlooking the park and Atlantic Ocean. Creature comforts include a well-equipped kitchen, washing machine, and more. | $200 |
| Ocean Spa – Building B | The Ocean Spa has a choice of one or two-bedroom condos sleeping up to eight people. Enjoy your own private balcony overlooking the park, playground, and the ocean, as well as excellent in-house spa facilities. | $196 |
| Five Seasons Center | Myrtle Beach 5 Seasons Center sleeps up to eight people in one and two-bedroom condos spread throughout the resort, just steps away from the beach. | $180 |
Dining Options at Myrtle Beach Resort
A series of restaurants and eateries ensure you'll never go hungry at Myrtle Beach Resort. Here are a few options you can look forward to:
The Quarterdeck: offers burgers and fresh seafood from oysters to calamari and live music every evening from April to September.
The Oceanfront Cabana: serves up exotic coconut rum cocktails and easy eats from pretzels to nachos.
The Galley Restaurant: is a cafeteria-style eatery offering video games, pizza and subs.
The Lazy River Snack Shop: offers grab-and-go ice creams, hot dogs, and more.
How to Get to Myrtle Beach Resort
Myrtle Beach Resort is conveniently located four and a half miles from Myrtle Beach International Airport, less than a 10-minute drive away.
Set on 17-Business, north of Highway 544, the best way to get to Myrtle Beach Resort is by rental car but there are taxis and airport shuttles available to and from the airport.
Attractions Near Myrtle Beach Resort
Surrounded by undulating golf courses, amusement parks and non-stop summertime entertainment, there's plenty to do in and around Myrtle Beach Resort. Just a short drive will uncover the thrills and spills of the Grand Strand with its dinner theatres, shopping malls, beach boardwalks, nature reserves, and over 1,800 restaurants.
Take a stroll along the Myrtle Beach Boardwalk and take a ride on the Myrtle Beach Skywheel, one of the tallest Ferris wheels in North America. Not only does it offer astonishing views 25 miles down the Grand Strand but it's also one of the best things to do in Myrtle Beach at night when it's lit up by a million LEDs.
Other popular attractions within easy reach include the Family Kingdom Amusement Park, Ripley's Believe it or Not, and Myrtle Beach Zipline Adventures.
Myrtle Beach Resort – Perfect For All Ages
With so many incredible things to do in Myrtle Beach, from world-class dining to fun-filled amusement parks, Myrtle Beach Resort is packed full of fun for all ages.
Whether you're looking for an active holiday filled with water sports or things to do in Myrtle Beach Resort for kids, you'll find everything you could need and more right here.