10 Best Places To Go For A Jog In Jamaica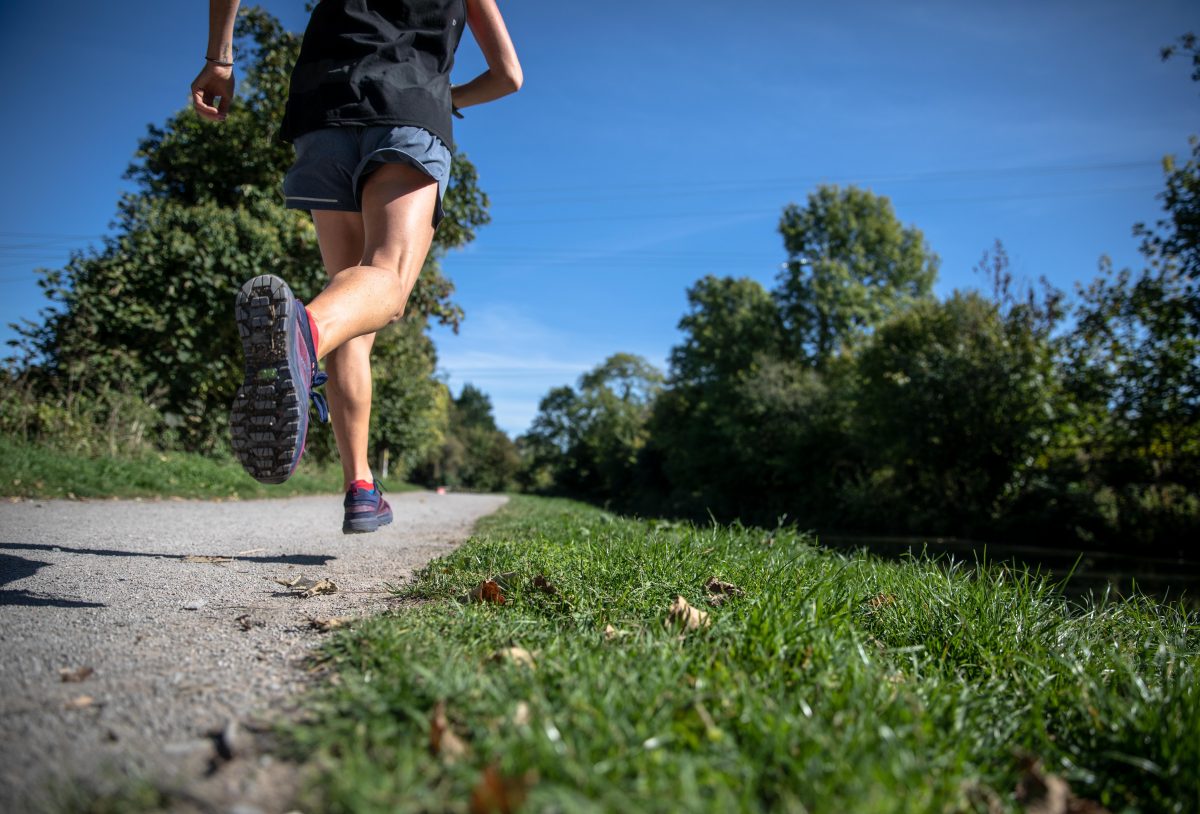 Staying healthy or going for a jog during your vacation is sometimes the last thing you think about. That's understandable, but doing so can lead you to discover amazing sites that you just aren't able to see while staying on the beaten path. This is even more so when you're planning a trip to Jamaica.
Surrounded by a pristine shoreline and a lush land that offers different types of scenery for you to explore. Take the time to run or jog along the beautiful trails available on this tropical island.
Who knows? You might discover your own little sanctuary while keeping yourself healthy. That way you can eat more of that delicious food at dinner. But where do you jog?
In this guide, we're going to give you some of the best places for a jog in Jamaica. This way no matter where you stay you'll be ready for that morning solo (or group) adventure through the beauty that is Jamaica.
Best Places To Jog In Jamaica
Many trails offer different views and terrain for your jog. No matter what part of the island you're staying on, you'll be able to find the right spot for your jog in the places listed below.
1.
Jog Along The Sidewalks Of The Hip Strip
If you're staying in Montego Bay then taking a jog along the Hip Strip is a great way to get your cardio in and see some sights. This area is quite touristy. But if you want a little run then you can use the sidewalk.
It runs from Dead End Beach to Closed Harbour Beach Park. On this route, you'll get to see some of the big resorts up close and personal.
Though you have free use of the sidewalk, if you get there early or late enough, you may want to run along the beautiful white sand beach. This you can do by going to the public beach at Closed Harbour on the Hip Strip.
Some of the places that you will pass when running along that sandy beach jog may cost a little bit of money to access. But the sights are well worth it if you want to explore along the way. This jog is about 3.5 miles round trip. It's best if you do it early in the morning or the rest of the tourists would have found their way here.
2.
See The Falls On One Love Trail
When in Jamaica, you have to spend your time in the very popular tourist destination of Ocho Rios. If that's the case, jog along the One Love Trail. This beautiful trail follows the road from down-town to Dunn River Falls.
You'll see stunning ocean views and beautiful gardens before you reach your destination, Dunn River Falls. The good thing is if you want a longer jog, then there are trails that you can add in that take you through Dunn's River Park. This jog usually is about 6 miles and is good no matter what time of day you decide to go.
3.
Feel The Fine Sand On Seven-Mile Beach
If you want a long jog on a beach and you're also staying on the west coast of Jamaica in Negril then you want to take the Seven Mile Beach jog. The sand is extra fine so unless you want that resistance, run at low tide so you have a nice hard sand to make your way from Long Bay Beach Park all the way to Bloody Bay.
You've plenty of spectacular sights to see and amazing restaurants to have a snack in, if ever you get hungry. This jog is about 7 miles long. And as we said, it's best in the early morning when the tide is low and the tourists are few.
4.
Breath In The Breeze At Palisadoes Road
This route will have you pass the airport, right towards the Plumb Point Lighthouse, which is a must-see sight when staying in Kingston. It's a paved path that rides between Port Royal and the Harbour View area. You'll be able to have stunning views of Bull Bay and the harbour of Kingston. This jog is about 7 miles and is best at any time of day.
5.
Take The Scenic Route At Mona Reservoir Dam
West of Kingston is the Mona Reservoir Dam, which is one of the best places to head out for a jog in Jamaica. However, it's one that'll take a little planning as you'll need an annual pass to even step foot on the reservoir.
This may not be for someone who's visiting for the short term, but if you're staying for a longer amount of time in Kingston, then you'll want to jog this track. With the Blue Mountains as your scenery and the beautiful reservoir, you'll be able to see some of the best nature scenes on this island.
6.
Have A Short Jog At Emancipation Park
Another great jogging site in Kingston is the beautiful Emancipation Park. There are sculptures, fountains and a great jogging trail to see here. This jog is a short one but well worth it for the convenience of location and the beauty of the park.
7.
Check Out Treasure Beach At Great Bay
This is just one of the trails that are around Treasure Beach. It's a dirt trail that will take you from Calabash Road to Kingfisher. On this trail, you'd have multiple sceneries to see.
Take the path to the end and then head down to Great Bay Beach and do an ocean-side jog back. This jog is about 5 miles long. The area is a good place to jog on any time of day.

8.
Accept The Challenge At Mountain Spring Drive
If you're looking for challenging path to jog on, then have a go at the Mountain Spring Drive. This is a steep jog and it ends in the mountains. There is little to no traffic. And the scenery you'll see along your way to the mountains is nice too.
Though the trek up is nice, the money shot comes when you reach the top. You can take in the spectacular natural scenery at the top. This is not a long jog and you can jog there no matter what time of day. However, we'd suggest that you try to reach the top during twilight or dawn might.

9.
See The Resting Place Of Fallen Heroes At National Heroes Circle
This is a small green space in Kingston, but it's still a great place to take a jog. The space is 50-acre wide and is a dedicated site for the burial and memorial for fallen Jamaican heroes. As you jog along this path, you can also learn a little about Jamaican history.
The National Heroes Circle is a short jog that can be turned into a longer one. If you stay solely on the track itself, you will be looking at about 1.5 miles. If you venture onto the park trails this could be much longer. This jog is good any time of the day.
10.
Surround Yourself With Nature At Jamaica Trails
If you want to venture away from the cities and coast, you can head to some of the inland trails for spectacular sceneries. Jog through mountains and jungles. There are several options that you can take advantage of.
Each will have you trekking through some of the different mountain ranges including the Blue and John Crow Mountains National Park. You can follow these difficult rails to end up at a spectacular panoramic view from the top of Catherine's Peak or take a scenic tour through Holywell Park.
The length of these jogs varies as does the difficulty so make sure you do your research and choose wisely. You wouldn't want to be stuck doing a 10-mile run when you only wanted to do 3 miles.
Final Thoughts…
So you're trying to get healthy or stay healthy while on vacation? Strap on your running shoes and feel of the wind on your face as you jog along these Jamaican sites. Knowing that you'll be able to keep up with your routine while exploring Jamaica is amazing.
Do you know what's even better? Most of these jogs also are in places where you can take some time to cool down and grab a bite to eat when you're done. You can add the experience of culture through food while staying healthy. Double win!
All in all, taking a jog may be the best way to see the island. Plus you can experience things that those that don't jump off the beaten path will never see. So, suit up and head out now to see all the wondrous sites that Jamaica has to offer.
Some of these paths might get your feet wet and you don't want that! Keep those feet dry with some of the best waterproof travel shoes.