The 9 Best Podcasts To Listen On A Vacation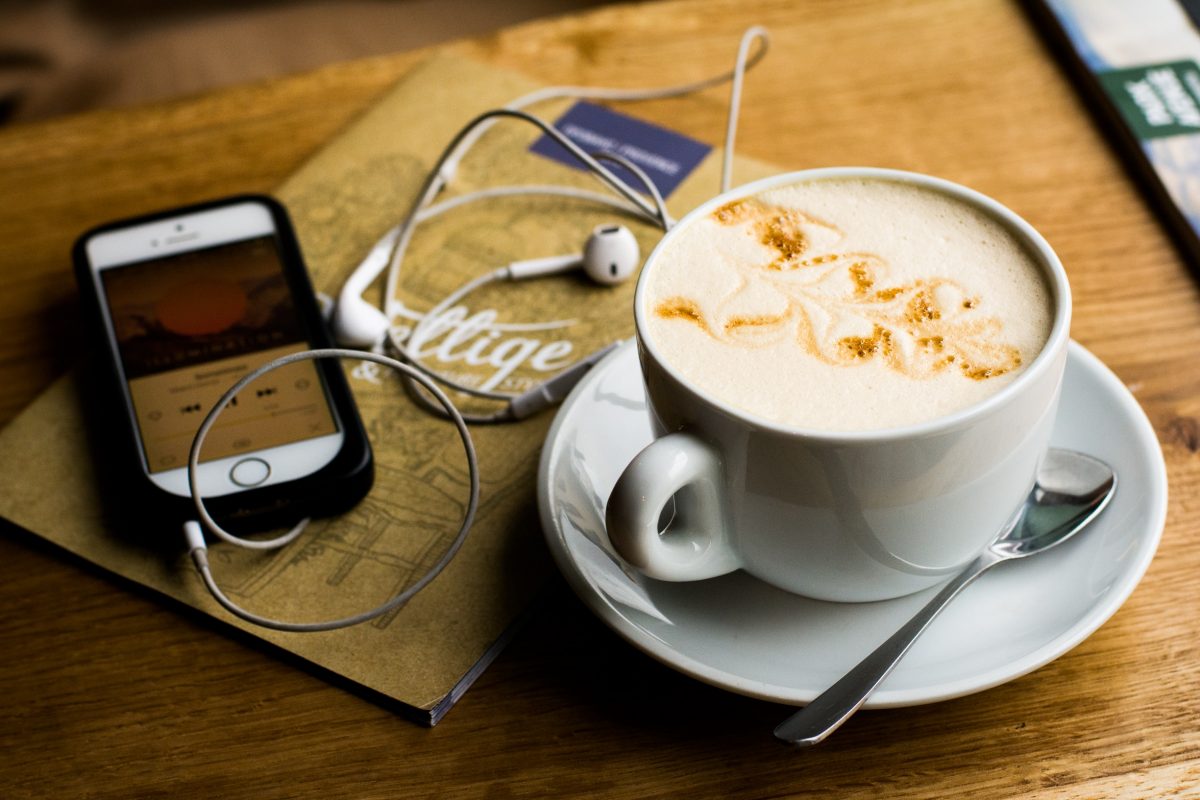 They say every summer has its soundtrack. From the surf-swinging sounds of Beach Boys to Elvis's Hawaii-inspired tracks, there's always been a tune to match that getaway in the sun. But why stop there? Road trippers, skiers, hikers, long-haul fliers – there are all sorts of travel that come with music to suit.
These days, though, it's not just about nailing the perfect playlist. With myriad streaming services, on-demand radio stations, and streaming tools at hand, you can also mix things up a little. A lot of the time that's about asking what's the best podcast to listen during a vacation?
Yep, the world of podcasts is a wonderful one. Start on this journey and you might just find yourself ditching the old rock tracks and country waltzes for something entirely different. That's because these pre-recorded audio files cover all sorts of themes and areas. Perhaps you're after a funny podcast that'll have you chuckling away while you swing in a hammock under the shade of a Maldivian palm?
Maybe you're keen on delving into a true-crime podcast for chilling tales between the peaks of the Swiss Alps? Or do you think you're more the sort for a wanderlust-inspiring travel podcast – one that gets you planning your next vacay before you've even finished the one you're on?
Whatever you think might be the best podcast style for you, this list can help. It's got 10 top suggestions. You'll be able to pick from side-splitting comedic recordings and enthralling politico blogs. Besides, you can also opt for film-buff lectures or go for intriguing science stories curated by world-leading figures in their field.
1.
Comedy podcast – The Adam Buxton Podcast
Having cut his teeth on hit blockbuster films like Hot Fuzz and Son of Rambow in the early 2000s, British comedian Adam Buxton has since moved on to a whole variety of entertainment media. There were stints as a music video producer for Radiohead. There have been appearances on prime-time panel shows like Have I Got News for You. Most recently though, Buxton has become known for his namesake podcast: The simply named Adam Buxton Podcast.
A mix of comic conversation, philosophical ruminations, and lighthearted anecdotes, the recording is an hour-long mishmash of styles and thoughts. The tone of it all really depends on the guests. And they are nothing if not eclectic. There have been appearances from curiosity journo and writer Jon Ronson. Edgy documentary maker Louis Theroux has popped up. And so have the likes of deadpan David Mitchell and flamboyant Ruby Wax.
In fact, one of the joys of the Adam Buxton Podcast is in never really knowing what comes next. So, if you're the sort who likes to chuckle as you tan yourself on a Thai beach or listen to engaging monologues from well-known personalities, this one could be worth dropping onto the playlist for that hard-earned getaway this year…
2.
Horror podcast – NoSleep
If you're the sort who likes to get the goosebumps a-raising and the spine a-tingling on your road trips, a horror podcast could be what's required. This is a burgeoning sector of the pre-records industry, but there are some truly spooky gems out there. Among them is the haunting NoSleep Podcast. It collects and broadcasts online stories that are sure to shock and unsettle. The result is a weekly dose of ghostly tales that are bound to keep those eyes open.
The whole thing is narrated by David Cummings, who's soothing voice acts to balance out the uneasy content of the show. Each episode tells one ghost story or supernatural tale. They can be anything, from disturbing character logs of people being followed to extraterrestrial dystopias about ruined earthly futures.
Interestingly, this award-winning horror podcast started life as a subreddit thread. The original idea was for people to share short stories that would keep people awake on the merit of their strangeness. That's now developed into a fully-fledged series with voice actors, eerie musical intros, and immersive special effects.
3.
All-round funny podcast – My Brother, My Brother and Me
A fusion of fun-filled tangents, pointless chat, and left-of-field life coaching, this popular recording is one of the flagship products of the Maximum Fun network. It's hosted – as the name suggests – by three brothers. All of the McElroy clan, they are older bro Justin, middleman Travis, and the youngest, Griffin. Together they curate questions from internet curiosity engine Yahoo! and attempt to provide useful tips and tricks for solving the problems they raise.
Things start with the trio listing off queries that have been submitted by listeners. Then, you're into the solutions stage. That's where things get interesting. There are some seriously unusual and off-kilter things that the brothers come up with for dealing with the issues. And there's healthy dosing of anecdote and comedy to go along with it all.
Occasional special guests will also make an appearance, while My Brother, My Brother and Me is regularly filmed in front of live audiences in large cities like LA or the Big Apple. That adds an endearing ad hoc dimension to it all, with unpredictable laughs and plenty of unexpected happenings.
4.
Travel podcast – The Budget-Minded Traveler
If money's a tad tight but the desire to travel is ranging, this cracking travel podcast might be what you've been searching for. It's hosted by veteran backpacker Jackie Nourse, who's been hopping from continent to continent for more than half of her life. She's managed to do it all without breaking the bank, and this blog-podcast combo is her way of showing precisely how.
Each recording is riddled with travel inspiration. There are money-saving tips that can help you check off even the more pricey corners of the planet. And you'll hear interviews with experts in the field of budget traveling. Happy listeners often say how this is one of the best podcast options for those who are keen on hitting the road but feel that finances are holding them back!
5.
Criminal podcast – Ear Hustle
Okay, so transporting yourself to the dank cells and steel-barred interiors of San Quentin Prison might not seem like the sort of thing you'd want to do on holiday, true. But if it's a criminal podcast you're after, Ear Hustle might be right up your street.
Produced and recorded in the correctional facility that was catapulted to fame by one Johnny Cash, it's nothing if not out of the ordinary. In fact, it's the first-ever criminal podcast to be created entirely on prison premises. It's even hosted and run by inmates Earlonne Woods and Antwan Williams, who are able to provide a unique and gritty window onto life behind bars.
Now with three whole seasons under its belt, this one's a mainstay of the Radiotopia network. It's gained popularity for its honest take on prisoner's lives. Notably, the use of first-person storytelling has garnered its accolades from critics. Others point to the ability of the podcast to switch from humor to serious morality tales at just the turn of a single sentence.
6.
Travel podcast – Women Who Travel
Celebrating all the female globetrotters out there is the chart-topping Women Who Travel podcast. Available on Apple Podcasts, Spotify and a whole host of other streaming services, it's a 40-minute blast of travel tales and worldly exploration.
The hosts are Meredith Carey and Lale Arikoglu. They are both accomplished interviewers and digital editors based out of NYC. With them in the driving seat, you can sit back and enjoy everything from casual chats with female travel writers to travelogues presented by women explorers.
There's really no telling what aspect of the travel industry you'll happen upon each week. One moment you might be traversing Alaskan glaciers with dog sledding aficionado and adventurer Blair Braverman. The next you could be learning how to plan bucket-list-busting Road Trips down vintage Route 66. And then you might be hearing all about the latest travel gadgets and packing techniques.
7.
Travel podcast mark two – Wild Ideas Worth Living
Keeping the travel theme going is the wanderlust-stoking Wild Ideas Worth Living. This has been hailed as the very best podcast for budding backpackers. But it's really one for those who like to live on the edge. It's one for the folk who daydream on their nine-to-five about conquering mighty mountain peaks, wild swimming across alpine lakes, or hitting the great outdoors.
Yep, the focus of Wild Ideas Worth Living is in its name. It's a show that pounces on big ideas. It's about finding those outlandish thoughts and making them happen. The woman in the driving seat is Shelby Stanger. From SUP boarding through the Amazon to surfing gnarly Pacific waves, her own adventures are now the platform she uses to speak to others who can help make your own dreams come true.
The result? A series of expert interviews with successful CEOs and explorers. Meetings with eco-warriors and pro surfers. Episodes that see Shelby meeting with long-distance open-water swimmers. Others that take you sailing across Hawaiian seas with catamaran maestros. You get the idea.
8.
True-crime podcast – Up and Vanished
As hit shows like Making a Murderer and The Confession Tapes continue to take our screens by storm, there are some top-notch true crime podcasts that are doing the same over the airwaves. One of the ones leading the chargeback in 2016 was Payne Lindsey's Up and Vanished. Now into its second season, this is a spine-tingling look at so-called cold cases of disappearance. It has twists, turns, and haunting moments that might just put you off that pina colada while on vacay – in a good way, of course.
Season one gets going with a look at the vanishing of Tara Grinstead. It details the disappearance of the American beauty queen and teacher in Ocilla, Georgia back in 2005. In the ilk as TV documentaries, this true-crime odyssey unravels the tale in a series of epiphanies and breakthroughs. Suspects, witnesses, and alibis are all examined. Listeners are part of examinations of evidence. There are half conclusions and tantalizing facts.
Season two moves the action to Colorado. There's another disappearance to consider, along with more tales and evidence and stories. Lindsey often supplements his findings and podcasts with Q&A sessions and audience-submitted theory appreciations, so there are oodles of hours to get through.
9.
Funny /sports podcast – Athletico Mince
Mind-boggling takes on football managers. Strange impersonations of star soccer strikers. Surreal situational episodes that range from Middlesbrough FC to the hallowed turf of Old Trafford and beyond. Tune in for the chats about World Cup footie showdowns. The weird and wonderful features. Talks about the latest transfer gossip. All that and more fits into this daringly funny podcast by UK comedy giant Bob Mortimer.
On this particular journey, Mortimer teams with northern football aficionado Andy Dawson. After the anachronistic Asian theme subsides, listeners get a purposefully unstructured medley of questions, answers, impressions, and – very occasionally – sports-related chat.
Recurring themes include encounters with Steve McClaren and his assistant snake, along with quizzes that have inexplicable questions with no clear answer. It has features run by off-shoot characters with names like Vince Parsnips and Lenny Biscuits (all impersonations). And there are Dadaist drop-ins to the world of sporting gangs. The product? An often-confusing hodgepodge of laughs, soccer talk, and plenty, plenty more.
Takeaway
Planning to download a podcast for your travel? This podcast list ensures you won't be lonely while traveling. Whether it's the funny jokes or thrilling crime scenes, you'll be well-contented these interesting stories. If you've been listening to these podcasts on Spotify, iTunes or anywhere else, share your thoughts here at the comment box down below. If not, share with us some of your favorite podcasts.