Dubai, the word itself brings glitz, glamour, extravagance, and endless shopping in our minds. Ever since this wonder in UAE has designed and built its record-breaking architectures and man-made islands, it has consistently become a favourite destination for people all around the globe.
You could go bike riding in the hot desert, take a dip in the countless beaches, shop till you drop or even enjoy a night in the Burj Al Arab Jumeirah – the world's best-rated hotel. Whatever is your preference, there is something for you always in Dubai. But sometimes spending your weekend in Dubai can be really monotonous and you might definitely be yearning for a change. Do not worry, for all those people who are looking for some amazing weekend getaways from Dubai, you have so many lovely places for that.
We have listed five places that are the perfect weekend getaways from Dubai. Likewise, we hope it helps you in rejuvenating and giving you the desired break. So, are you all set to get acquainted with the best these places in the UAE have to offer? If your answer is yes, read further to know about the best weekend getaways from Dubai.
1.
Al Ain Garden City, UAE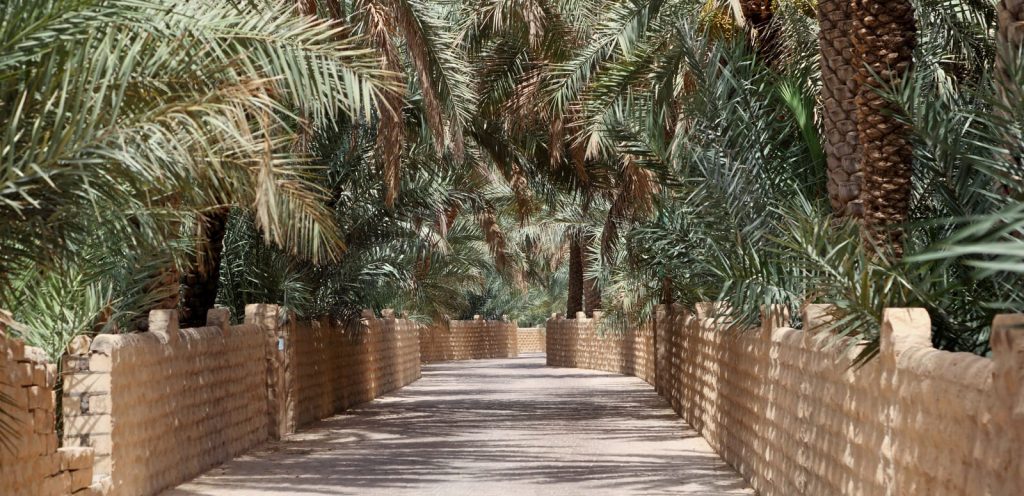 One of the first UAE cities to consider for your weekend getaways from Dubai should be Al Ain Garden City. A drive of 1 hour and 45 minutes from the concrete buildings of Dubai, will reveal a place that is a great UNESCO World Heritage Site. There is a reason why Al Ain in UAE, is fondly called the Garden City of UAE. This lush oasis has rich palm groves enveloped in a sea of green, where spring waters gush out naturally from underground. A soothing and shady mix of greenery and pleasant weather make Al Ain, UAE a place close to paradise.
What's more, the weather is significantly cooler compared to other places in the UAE. Since Al Ain in UAE, houses some of the oldest inhabited settlements in the world, we won't be surprised if it's considered as the historical Garden of Eden. Are you wondering where to stay in Al Ain? There are so many luxurious and economical Al Ain hotels that make your visit to Al Ain more enjoyable and memorable.
What to do in Al Ain Garden City?
After you are settled in any of the Al Ain hotels, start your day with a wonderful hike up to Jebel Hafeet, the highest peak in the country. During your drive to the mountain, pay close attention to the surroundings, so you don't miss on the wildlife in and around the area. By chance, if you haven't got a chance to see any of them, don't fret, since you can easily catch up with them at the Al Ain Zoo located at the base of Jebel Hafeet. Besides, if you are up for a much more daring adventure, then go white water rafting at Wadi Adventure, which is the first of its kind in the Middle East. Plan your stay in one of the Al Ain hotels that are always famous for the renowned hospitality UAE islands are known for.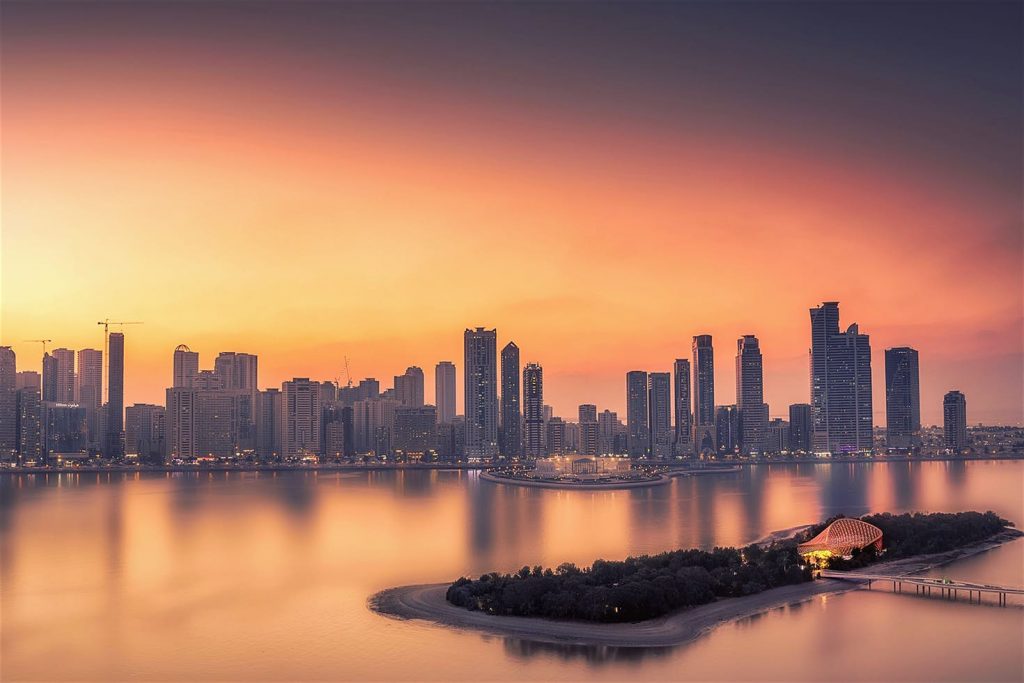 Sharjah is a beautiful city nestled away from the hustle-bustle of Dubai. Sharjah is regarded as the country's cultural and educational centre in UAE. This city houses the elite University of Sharjah, which was founded by the emir of the city, Sheikh Dr Sultan Bin Mohammed Al-Qasimi. So expect a lot of attractions common with the university towns around the world.
What to do in Sharjah?
If you love learning about different cultures during your weekend getaways, then you would love Sharjah. There are tons of museums with important artefacts that keep you up-to-date with history. In addition, Sharjah's numerous cultural centres can rekindle your love for arts. But please bear in mind that Sharjah is not only about culture, arts, and science.
The Kalba fishing village is really popular for its rich mangrove forests. If you wanna pay a visit here, don't think much. It can never leave you disheartened.
If you are lucky, you can catch a glimpse of the Sykes Warbler and the White-Collard Kingfisher; two birds that are in the list of 'the world's rarest birds.' Also, the Bird of Prey Centre offers you an opportunity to test your falconry skills. Embark on it only if you have the courage. No matter what, Sharjah is always going to give you memorable experiences.
While going from Sharjah to Dubai, you can always take a halt in one of the hidden gems of UAE. Located on the northeastern part of UAE, this breathtakingly scenic emirate called Fujairah is only an hour's drive from Dubai. This ancient and historic city, which borders the kingdom of Oman, has a lot to offer weekenders who are waiting to shed the stress off their shoulders.
What to do in Fujairah, UAE?
Go for long walks on beaches that are in pristine condition all the time. It almost looks like they are washed every day. The turquoise waters are so clear that it makes Fujairah an ideal venue for snorkelling and scuba diving.
On the other hand, if your idea of fun is climbing up the mountains instead of snorkelling, pack your backpack and go conquer the Al Hajar mountains. However, that's not all this tropical paradise has to offer. Fujairah has a ton of archaeological sites begging for exploration. So feel free to don your safari suit and grab your digging equipment to explore. You never know what you might discover.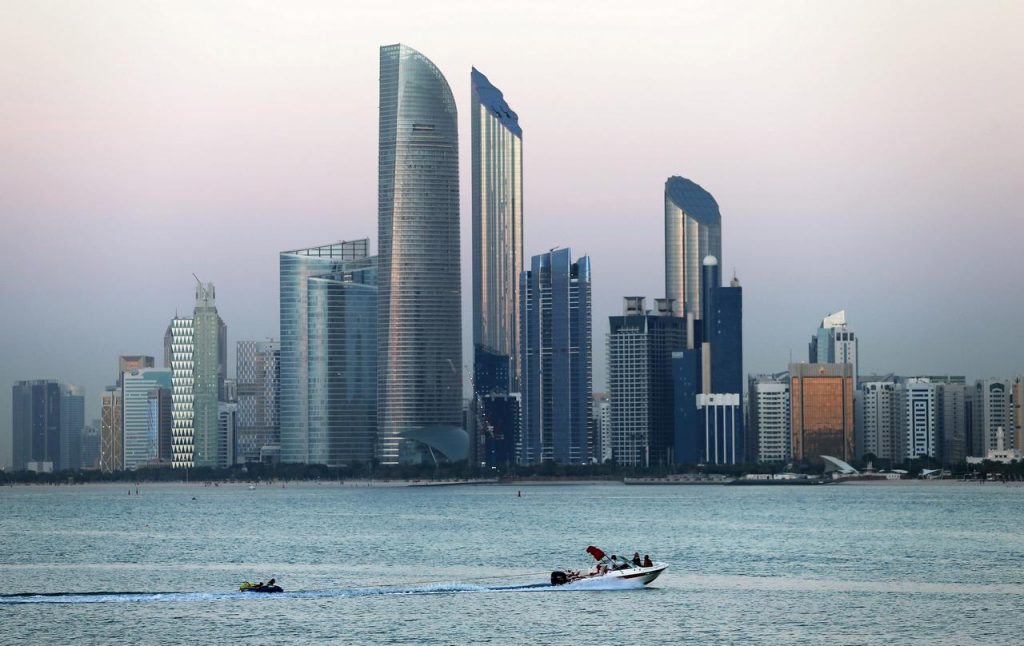 Have you seen everything that Sharjah, Dubai, and Fujairah have to offer? Then its time to explore Abu Dhabi now. Our list of best getaways from Dubai will be incomplete without the capital city of UAE. When you step into Abu Dhabi, you will notice that it is more conservative and less extravagant than Dubai. You might be wrong if you think Abu Dhabi doesn't have much to offer. Read further to know more.
Luxury hotels, jaw-dropping architectural displays, and lots of Michelin-certified restaurants with mouthwatering cuisines are not the only attractions in Abu Dhabi. However, people storm here for these as well.
What to do in Abu Dhabi?
If staying close to nature is your thing, then go sunbathe in Abu Dhabi's sparkling beaches replete with white sands and deep azure waters. Not only that, a visit to the imposing Sheikh Zayed Grand Mosque will leave you hungry for more historical architectural pieces.
If you are in the mood for some bargaining, take a trip to the local souks where you can get memorabilia and other souvenirs for loved ones back home. Also, do not return without paying a visit to the Heritage Village which has interesting artefacts about the rich history of UAE and the magnificent Khalifa Park.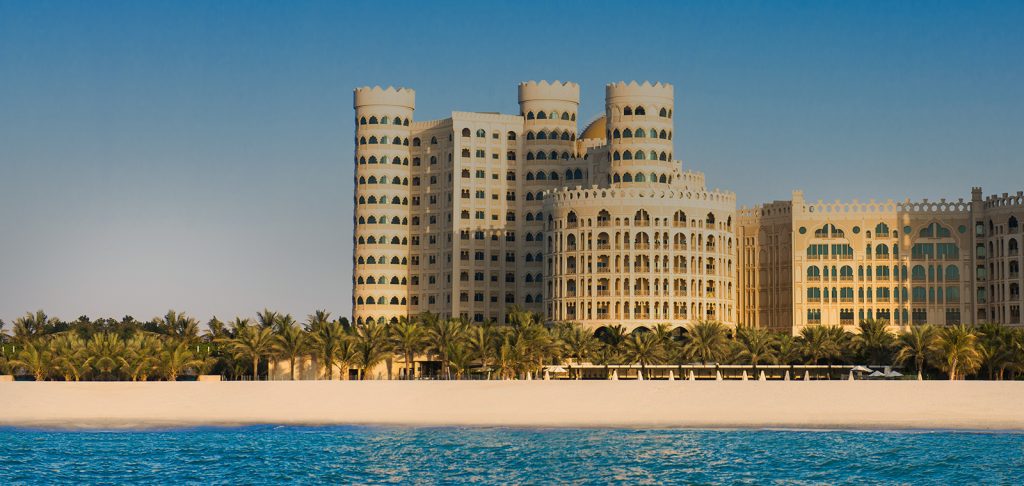 A drive to Ras Al Khaimah, located on the northern side of UAE should do you a world of good. Apart from the beautiful sceneries, the diverse sights and sounds of Ras Al Khaimah itself will tell you that you made the right decision.
What to do in Ras Al Khaimah, UAE?
If you are in Ras Al Khaimah, you should not miss the Al Hamra Village. It is a booming area located on the coast that houses several magnificent complexes. Golfers can also practice their swing on the well-kept golf course. Don't be surprised if a tour of the Banyan Tree Resort, located in the village, makes you feel like you are in the Maldives. This is because the resort was modelled after the famous Maldives. Another fun fact is that the Maldives also has a Banyan Tree Resort!
If you have not had enough with Ras Al Khaimah, then try to visit the beautiful beaches of Ras Al Khaimah. You get the time of your lives here and wouldn't regret the decision of going here.
So there you have it, the weekend getaways from Dubai that you should be enjoying. Al Ain, Sharjah, Dubai, Fujairah, Ras Al Khaimah, and Abu Dhabi all give the weekenders the perfect getaway package. But it is easy to become so fixated on Dubai that you forget the other UAE cities. Yes, we do understand the lure of Dubai and we know it's really exciting. But Dubai is not the only jewel UAE has to offer. So the next time you are on a Dubai trip, don't hesitate to explore the best getaways listed in this article. You will always be glad that you did.