Things To Do In Mexico City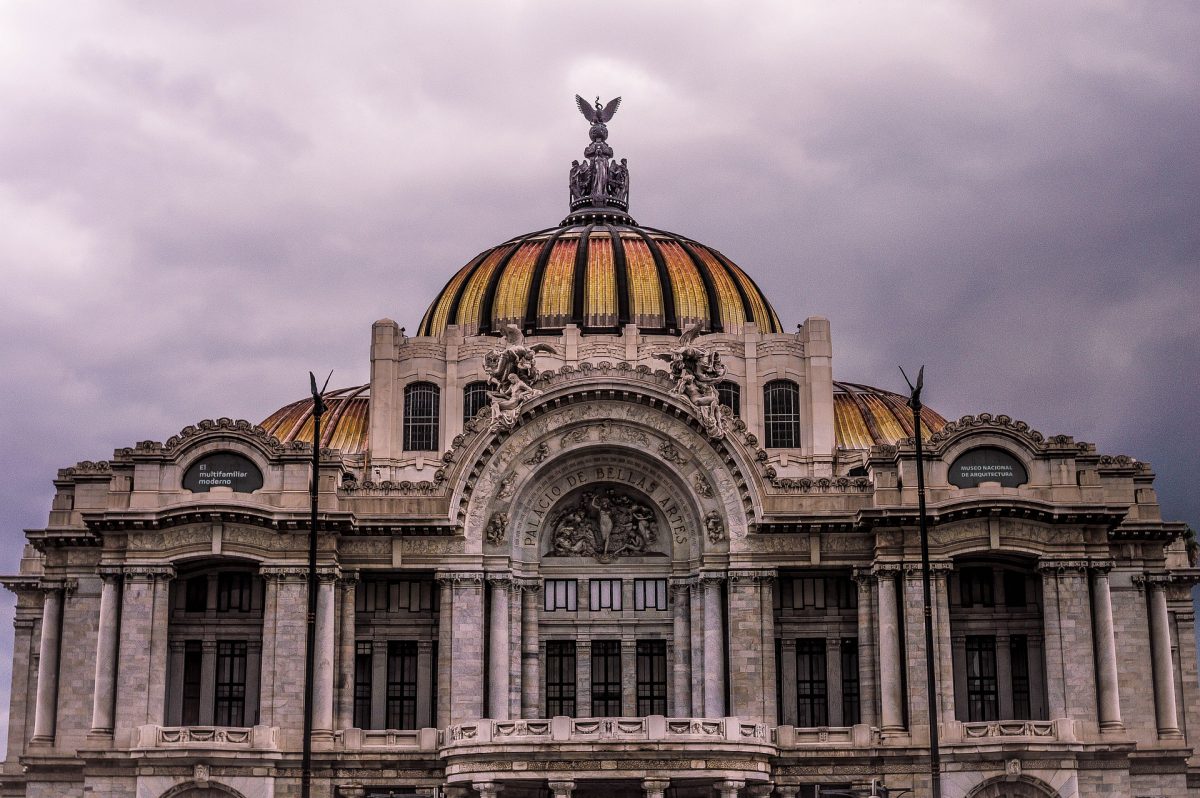 Most people see tacos, tequila, margaritas, and beautiful beaches when they think of Mexico City. While the above are true, there is so much more to Mexico City than just that. Mexico City is brimming with places to see, food to eat, and things to do. Let's take a look at some of the things you can check out the next time you decide to visit.
1.
Stretch Your Legs With A Free, Walking Tour
The best way to see and experience a new place is by walking through it and simply taking in the surrounding area. Join a free, downtown walking tour lead by a local so that you can check out the fascinating Centro Historico.
Free walking tours are also a great way to get to learn about Mexico City's complex history while also gaining context about the places you visit. You'll cover the Cathedral, the ruins of Templo Mayor, Alameda Central, the Palacio of Bellas Artes, the main square, and plenty more. While the walking tours are 'free', they run on tips.
So remember to bring some money along so that you can tip your guide when you're done. Nobody likes a stingy tipper!
2.
Tuck Into Brunch At The Illustrious Bar, Fifty Mils
Fifty Mils is known for being one of the best bars in the world. Every month, on a Saturday, the Fifty Mils bar at the Four Seasons lets people test Mica Rousseau's mixology and buffet curated by the infamous chef Tanatiuh Cuevas de Zanaya.
If you're curious as to what to expect, we're here to tell you that there's everything from seafood and the grill to 'al pastor' tacos. Al Pastor tacos translates to mean 'Shepherd Style' tacos. We also recommend you try a couple of the bar's notorious cocktails including the 'Bugs Bunny' and the 'Ma 75'.
3.
Indulge In Piping Hot Churros In El Moro
In case you didn't know, Churros are long pieces of dough which are deep-fried. While they're piping hot they are tossed in a mixture of cinnamon and sugar. You're lying if you say your mouth isn't already watering.
El Moro is a classic destination for churro-lovers worldwide. This is due to the fact that El Moro has been making churros for more than 80 years. So if anyone has mastered the art, it's going to be in El Moro.
We found that the best way to enjoy a heaping plate of churros is with a warm mug of velvety hot chocolate!
4.
Visit Mexico's Central Park, Chapultepec Park
Many people around the world, even those who haven't visited New York, are familiar with New York's famous Central Park. In Mexico you will find the equivalent, Chapultepec Park, which is actually much larger than its New York counterpart. Would you have guessed that Chapultepec Park is almost double the size of Central Park, coming in at more than 1,600 acres large?
Chapultepec Park is one of the largest parks in the western hemisphere! The park was initially dedicated to the Aztec ruler of the same name. If you're looking to explore more of Mexico while taking a break from the city life, Chapultepec Park is for you.
The park is filled to the brim with lakes, trees, and lush greenery and is considered by many to be the lungs of Mexico City. There's plenty to do there as it is home to the National Anthropological Museum, a botanical garden, several beautiful lakes, and a fun-theme garden.
5.
Get To Know Mexico City Through Its Street Food
Foodies from all over the world will love Mexico City for its incredible variety of street food. Every corner in Mexico City will beckon you to sit and enjoy some delectable treats. It would be almost impossible for us to list every single stall that you should visit.
However, make sure you have the tacos at al Pastor, gringas, and chicharron de queso. If you're already a fan of Mexican food, be prepared to have your mind blown when you taste the real deal.
We strongly believe that one of the best ways to get to know a country is through its food. Therefore, we suggest you join in on a local street food tour to ensure that you don't miss a single bite!
6.
The Ruins Of Teotihuacan Prove Pyramids Aren't Just For Egypt
While the ruins of Teotihuacan aren't technically in Mexico City itself, you should definitely check them out, given that is a mere stone's throw away.
Who would have thought that Egypt isn't the only place with incredible ancient runes? Mexico City has them in spades. In fact, you can actually walk to the top to take in the view of the beautiful countryside in Teotihuacan.
You may book a day tour to visit the pyramids or stay in one of the many hotels around Teotihuacan. If you don't mind splurging a bit, a fun way to see the pyramids is by booking a hot air balloon ride.
7.
Walk In The Footsteps Of Frida Kahlo
Have you always wanted to visit the place where the famous Frida Kahlo lived and died? In Mexico City you get to visit the very house of Frida Kahlo. You can find Frida Kahlo's house in the cultural hub, Coyoacán. This also happened to be her favourite neighbourhood.
Plenty of her most cherished and most famous work such as Viva la Vida and Frida Y Su Cesárea can be found here. In fact, you'll even find Frida Kahlo's personal items such as her diaries, clothes, and bed here. Furthermore, her ashes can be seen in what used to be her bedroom. We don't think you can get any closer to feeling the spirit of the legend that is Frida Kahlo than here in Mexico city.
8.
Explore The National Autonomous University Of Mexico
The National Autonomous University of Mexico is a hotspot for some of the most fantastic ideas with just a hint of crazy added into the mix. The National Autonomous University of Mexico is one of the most important cultural projects in the history of the country.
If you're in the mood to attend a play, the acts performed at the The National Autonomous University of Mexico Theatre are an interesting opportunity. You will get to have a look at classic texts adapted to modern day situations. The best part being that at The National Autonomous University of Mexico you will get to see budding artists stepping into their careers.
You can get tickets to the various plays at $30 during the Amén University Theatre Thursdays. The best part is that you don't even need to be a student to buy tickets at that price!
9.
Get Active With Fitspin
While we understand that you're on vacation, that is no reason to be lazy! Get those endorphins flowing in Mexico City with Fitspin. Look forward to being able to exercise way up high above sea level, 200 metres above, if we're being precise.
Book yourself a fixed bike at one of the classes organised by Fitspin. The sessions take place at the highest point of several skyscrapers in Mexico City. You'll be burning about 700 calories all while you take in one of the best views in all of Mexico City.
10.
Get A History Lesson At The National History Museum Chapultepec Castle
Make your way to the top of Chapultepec hill in Chapultepec Park and you'll find an amazing castle with a fantastic, panoramic view of the city. Chapultepec Castle used to be a sacred location for the Aztecs with the Spanish viceroy Bernardo de Galvez putting in the work for its construction in 1785.
Perhaps even more famously, it later became the official residence of Emperor Maximiliano I, when he moved in in 1864. Today, the Chapultepec Castle is a National History Museum. The museum showcases exhibits which trace the amazing yet tragic history of Mexico over the last 500 years.
This was the period of the Aztecs and all the way through to the 20th century. You can find pieces of original furniture, artefacts, paintings, and documents in this magical place.
11.
See Xochimilco One Of The Last Remnants Of Lake Texcoco
While you're in Mexico City we recommend you make a trip to Xochimilco to see the last remnants of the Lake Texoco. Xochimilco is classified as a UNESCO World Heritage site.
The best way to explore Xochimilco is to hire a trajinera. A trajinera is a flat-bottomed boat which is propelled by a boatman and a pole. Think gondolas in Venice. The prices are fixed and are set based on the different routes which are marked on a map at the Embarcadero. You can find this map next to the parking lot.
If you can, try to find a guide who speaks both English and Spanish. This will help plenty when it comes to arranging a trajinera, as well as for deciding which route to take. If you are looking for a quieter more intimate experience, arrange to visit Xochimilco on a weekday.
12.
Load Up On Everything You Didn't Know You Needed At The Mexico City Markets
The varied local markets in Mexico City are overflowing with plethora of interesting things to see and buy. At the Mexico City Markets, you can get anything from dried chilis to a wide variety of pre-prepared foods. There is also an abundance of home goods, you can even get yourself a cheeky pirated DVD or two.
An important point to note is that many of these markets can be dangerous for tourists. So unless you are travelling with a local guide tourists are discouraged from visiting these markets. Unfortunately Mexico City's largest market, La Merced, has also been known to be dangerous for tourists.
On the bright side, there are several which are recommended for tourists travelling without a local guide. Check with the hotel you're staying at about which ones they recommend.
13.
Book-Lovers Should Drop By An Ancient Bookstore In The Historic Centre, El Laberinto
Physical books are fast becoming a thing of the past. So if you're looking for a book that's out of print or perhaps a first edition of your favourite novel, you must check out this bookstore.
You can find it a few steps from Teatro de la Ciudad Esperanza Iris. Look for El Laberinto, you will be pleased to discover that they have quite a varied and large collection of books.
In fact, they have everything from novels by Vladimir Nabokov and Agatha Christie to Chinese cookbooks, and Jane Fonda's entertainment handbook. Set aside an ample amount of time as you can very well lose hours in El Laberinto. Who knows what you might stumble upon!
14.
See The Sunrise From A Different Perspective With Monumental Sunrises
For a great start to your day, nothing comes close to watching the sunrise 65 metres in the air with a 360-degree view of Mexico City. You can check out this incredible experience offered by Monumental Sunrises.
The tour will take you to the highest point of the Revolution Monument which is 65 metres high at its highest. Look forward to enjoying a coffee and a pastry when you get to the top. Set your eyes on Mexico City's buildings such as the Frontón México, the Opera House, the Tlatelolco University Cultural Center and the Chopo University Museum.
Do remember to wear comfortable shoes and to pack a coat. This way you can enjoy the Monumental Sunrise tour to its fullest!
15.
See One Of The Chapultepec Forest's Best-Kept Secrets
The main source of fresh water in the city is the Cárcamo de Dolores. In 1951, Diego Rivera, a Mexican artist, paid tribute with his famous mural El Agua, Origen de la Vida which beautifully decorates the building where the pump can be found.
Initially, the pump was constructed to collect and distribute water from the Lerma river. However, it soon became less important when the amount of water in the walls started to increase. In modern times, a sound installation Cámara Lambdoma by Ariel Guzik lets you listen to running water while admiring Rivera's mural.
16.
Groove Along To Pumping Beats At Corona Capital
Sing along with your favourite bands at the Corona Capital! Corona Capital is arguably the first big international music festival to bring internationally-acclaimed artists to Mexico City.
Around 85,000 visitors gather here to catch the bands every yearly. Legendary artists such as The Pixies, Echo, The Bunny Men, James, Mogwai, Portishead, The Strokes, The xx., Foo Fighters, Muse, and PJ Harvey have all played here. So we guarantee that you're in for a treat.
17.
Indulge Your Inner Hipster At The Nrmal Festival
If you'd prefer to stay away from all things mainstream, make sure you check out the Nrmal Festival. At the Nrmal Festival, you can experience some fantastic indie tunes. Even if you're not familiar with Indie music and artists, a cold beer and the relaxing atmosphere will make it a memorable experience.
18.
See A Film At The Cineteca Nacional
The Cineteca Nacional is known for its cinematographic excellence and was opened in 1974. Cineteca Nacional has had quite a colourful history with the place being redeveloped back in 2012.
It's one of the best locations in Mexico City to enjoy cinematography. It doesn't matter if you're looking for commercial films or if you're on the hunt for something more niche, Cineteca Nacional has it all!
Let Us Know…

There you have it, our favourite things to do while in Mexico City. Do let us know which ones were on the top of your lists or if we've missed anything that you think deserves a spot!