Visiting Cornwall: 10 Best Things To Do In Cornwall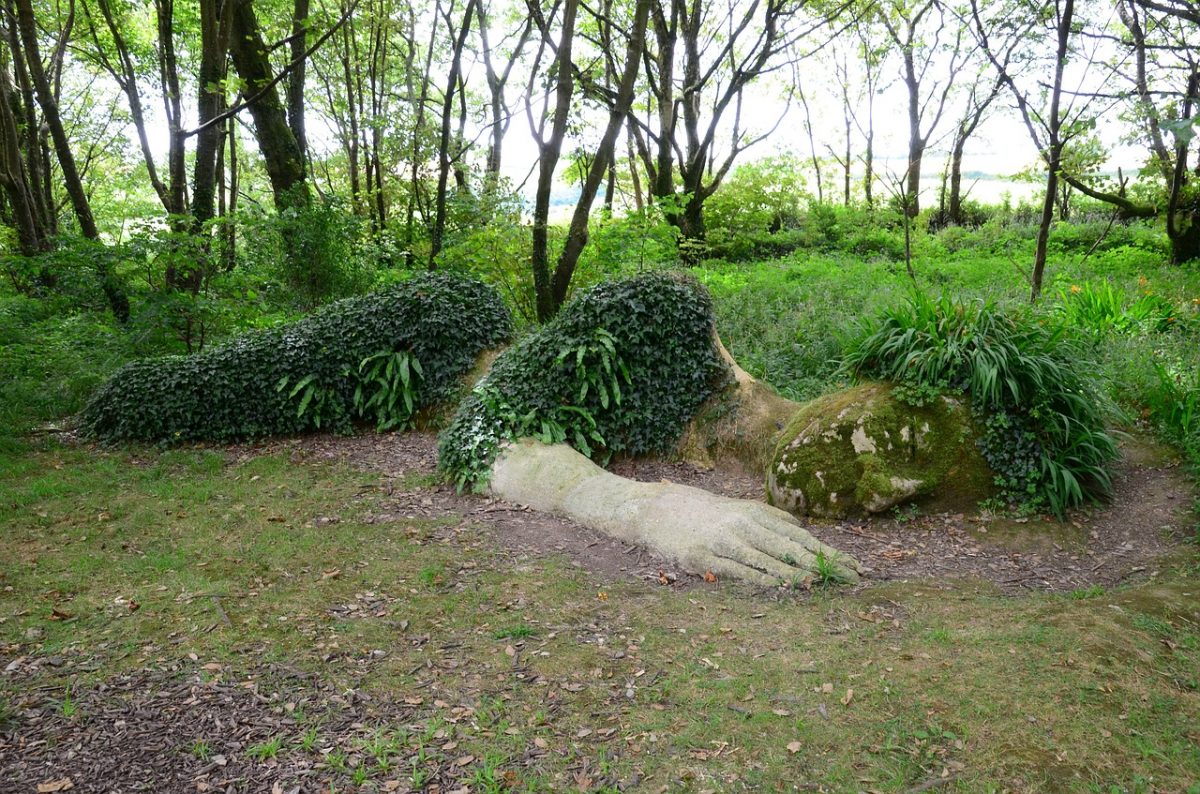 If you are wondering about the things to do while in Cornwall, you've come to the right place. Cornwall, a county in South West England, is one of the most beautiful places to visit in the UK. Cornwall has a lot of history that forms its foundation.
For a county that was once a smuggling port, Cornwall has done well in reshaping its industry and economy by turning towards fishing, farming, horticulture. A combination of its coastal boundaries and its beautiful gardens make it a stunning sight to behold.
We will be giving you a list of the best experiences to have in Cornwall. Be prepared to leave Cornwall with memories that will last a lifetime. This being especially so if you are travelling as a family or travelling to Cornwall with kids.
First of all, Truro is the central place to explore in Cornwall. The city oozes nostalgia and history, from the countryside right to the heart of the city.
Within the walls of Truro stands the Truro Cathedral. Right in the heart of the city, a three-spired cathedral, one of only three in the whole of England.
For a gothic revival church built between the 19th century to the early 20th century, every inch of it is a sight to behold. So much so that it is a wonder that all this was accomplished without the aid of machines. You will also note that while it appears rather understated from the outside, you will be pleasantly surprised once you step inside.
With Truro Cathedral's stained glass windows, incredibly adorned ceiling, exceptional woodwork, and amazing masonry, be prepared to be stunned by the flawless architecture.
Outside of Truro cathedral, you will find a garden running by its side, the fact that it is not overly decorated makes the experience of entering the cathedral even more spectacular. Be prepared to find yourself left breathless. If you're lucky, you will arrive when the organ is being played. The music is sensational and only adds to the entire experience.
Visiting this amazing cathedral is free of charge, but we would advise that for the sake of the experience you'll be getting from this awe-inspiring church, that you make a donation.
2.
Healey's Cornish Cyder Farm, Truro
This privately-owned establishment is also one of the main attractions of this city, Truro. Not because of the free tasting of drinks and other free stuff. At least we'd like to think so.
Well, what we do know is that it is truly an amazing place, and the free tasting of drinks don't hurt either. Just remember to get a free drink coupon. There are non-alcoholic choices if you are interested.
There is a guide who will take you around Healey's Cornish Cyder Farm in Truro and explain things to you, but it's optional. Alternatively, you could also wander freely and decide which parts to visit.
However, the guide will give a well-rounded tour with detailed information on Healy's Cornish Cyder Farm's process of making cider. Right from Apples to all the way to delicious and refreshing cider. You don't want to miss it.
You will also be given a tractor ride around the orchards, and you will explore over 40 varieties of cider and wine to sample from. It was all very sensational.
There is a restaurant attached, and with the outdoor eating area available, you can have a picnic with your family and kids without having to bring anything extra. Just show up and expect an awesome day of family fun!
Opening Hours
9.00am – 6.00pm
3.
The Lost Gardens Of Heligan
With a 200-acre landmass, The Lost Gardens of Heligan is one of the most productive gardens in Cornwall. The Lost Gardens of Heligan also double as one of the most beautiful in Cornwall.
With 200 acres there is plenty to explore but fret not as every turn provides a dazzling display of beauty. Each of the gardens paths is one that will leave you with its own unique experience.
The Kitchen Garden is one of the most important among the garden's different sections. As we have mentioned 200 acres of garden is bound to leave you with an appetite. This is an area that has been devoted to the upkeep of the traditional methods and culture inherent in the growth of their exotic crops and fruits.
Then we have Cornwall's only outdoor jungle, which is a little hard to believe, I know. What is more difficult to believe is the length of the rope bridge that stretches above it.
At 100 feet in length, this rope bridge, which was built quite recently, gives a lot of room to look over the jungle. We hope you remember to bring your camera! Remember to immortalise these moments so that the memory can live on forever.
The Minack Theatre is popularly known as Cornwall's World Famous Open Air Theatre. You will understand why once you get there. It is not everyday you see a theatre on the cliffs overlooking the ocean.
We followed the backroads in our hired ride to the Minack Theatre and the route was a scenic one. When we arrived, we were amazed by how historic the place was while retaining the parts that make it a functional theatre even today.
There are steps that are for sitting and watching the shows. You will also see the titles of shows that were performed years ago inscribed on some parts of the theatre walls.
You should go in the summer when a variety of shows will screen almost every day. The Minack Theatre has a program of dramas, musicals, and operas for interested visitors. For more information you can check our Minack Theatre's official website.
Opening Hours
Tuesdays and Thursdays
9.30am – 12.00pm
Every other day
9.30am – 6.00pm
5.
Porthcurno Beach: From The Minack Theatre
Porthcurno Beach is one of the most gorgeous beaches you will ever visit. It's also the most lively in Cornwall's mild climate. You can walk to the Porthcurno Beach from our already-discussed Minack Theatre. There is a sign that leads you to a footpath that will take you to the beach.
Cornwall being hiker-friendly has all sorts of footpaths. Watch out for them. You'd be surprised where you might end up. Porthcurno is the place to bring your family. Keep this mind if you are travelling to Cornwall with kids.
The fine white sand reflects the sun just right before bouncing off the turquoise water. It is a very striking view. Make sure to take pictures of the when you are at the top levels of the Minack Theatre.
6.
South West Coastal Path, Polperro
Now, this is a hikers' dream come true. Oh, the challenges you could give yourself on this path. Pick a location, Looe or Polruan, and you take a few hours to walk to it. Polruan takes more time and energy to walk to (or from) than Looe. If you're a beginner you can opt for a guided tour of the South West Coastal Path of Polperro.
Make sure you take your time on the paths, there is an abundance of nature to behold so don't rush. The South West Coastal Path gives an amazing view of the ocean.
The path itself is a weaving trail of challenges. It has a lot of tricky descents or ascents depending where you are headed. The ups and downs of the South West Coastal Path really make the hike worth your while. This is especially so if you hike frequently.
Remember to bring enough water to hydrate yourself, your camera, and a trusty pair of hiking shoes to take you through the journey.
The Porthgwarra Cove Cafe was made famous by the movie Poldark. Even if you haven't managed to watch the movie, this is definitely a spot worth visiting. You will find Porthgwarra Cove Cafe on the aforementioned South West Coastal path.
The Cove, which is the Cafe's main attraction, is a wonderfully cosy place. It's also a great place for birdwatchers since there's a wide variety of birds and wildlife in the area.
The Porthgwarra Cove Cafe is really a spectacular place with a fantastic view. You will be happy to know that they are more than generous when it comes to serving sizes. You can get traditional cream tea, cold drinks, ice cream, fresh pastries, coffee, tea, and freshly baked cakes.
We always save the best for last. You can also get the Cove Cafe special: the Cakey Tea. This is a delicious plate of mouth-watering treats including the famous Cornish cream, scones, jam, a slice of hevva cake or Victoria sponge, a saffron bun and a pot of tea. Expect the experience of this delightful treat will go home with you, forever imprinted on your palate and taste buds.
Bude tunnel is an amazing construction that is about 70 meters long with 36 metal arches evenly spaced along its straight length. It is covered with heavy-duty plastic to protect against the elements. This has been its main purpose and has been doing it well.
The Budeans implored their town council in the past to help them with a difficulty. This is the solution to that difficulty. The Bude tunnel was built as a covered pathway from "the place of parked cars" to the burial place of Saints (Saint's bury) where the Budeans go on a regular weekly basis as a pilgrimage.
You are protected from the same almost constant rain while still maintaining your view on the trek from Sainsbury's car park to Crooklets Road and back.
This path is free and open at all times, however, the main experience comes from having a guide with you explaining every part and making the journey more informative.
Another amazing man-made construction by that you can find in Bude, Cornwall is the Bude Sea Pool. It seems these people think of problems as projects. Take a page from the people of Bude!
The sea along the coastal area is always ferocious and harsh, not to mention its cold temperature. Therefore, the locals solved this problem in an ingenious way by building a pool at the heart of the seafront. This is the Bude Sea Pool.
It is still the sea of course, but milder. And in the right weather, warmer. You can bring your family or kids to this pool for a pleasant swimming experience. The Bude Sea Pool is definitely another one for the list if you are travelling to Cornwall with kids. Additionally, the area around the pool is conducive for a plethora of pool and sea activities.
The Bude Sea Pool is an awesome place for open water swimmers. You can get a decent swim within its boundaries with even reaching the edges. The Bude Sea Pool has been described as both serene and delightful.
The entrance to the pool is free as the pool is maintained by a charity called the Friends of Bude Sea Pool. You can make a donation, or better yet, join as a member and become a Friend of Bude Sea Pool.
If you've never seen or explored an enclosed rainforest be prepared to have your mind blown by The Eden Project. The Eden Project consists of two biomes, which are meant to be constructions simulating a natural environment. These biomes are enclosures made of adjoining domes.
The domes of the Eden project are made up of hundreds of hexagonal and pentagonal inflated plastic cells bound by steel frames. Long story short, the Eden Project resembles giant golf balls that have been melded into each other. Alternatively, you could say that they look like bubbles on bubbles.
Additionally, the Eden Project houses plants from diverse climates and environments. The Eden Project strives to provide the unique environment that each plant needs to excel. These plants all categorised in different sections makes for a place of beauty that comes from around the world.
The Eden Project doesn't just look like a rainforest, however, you will find that it is a fully functioning one. So, do not wear layers if you know what's good for you as the temperature can reach slightly uncomfortable heights. However, the remarkable views are worth it.
Tourist Secrets…
Wear your swimsuit:

The beaches you visit are amazing, but remember you are in a temperate region. It can get cold. Learn from the locals.

You can bring your dogs:

Dogs are welcome at almost every location in Cornwall. So fur-parents get excited!
While you're in England be sure to swing by Brighton!