The Very Best Things To Do In Gainesville, Florida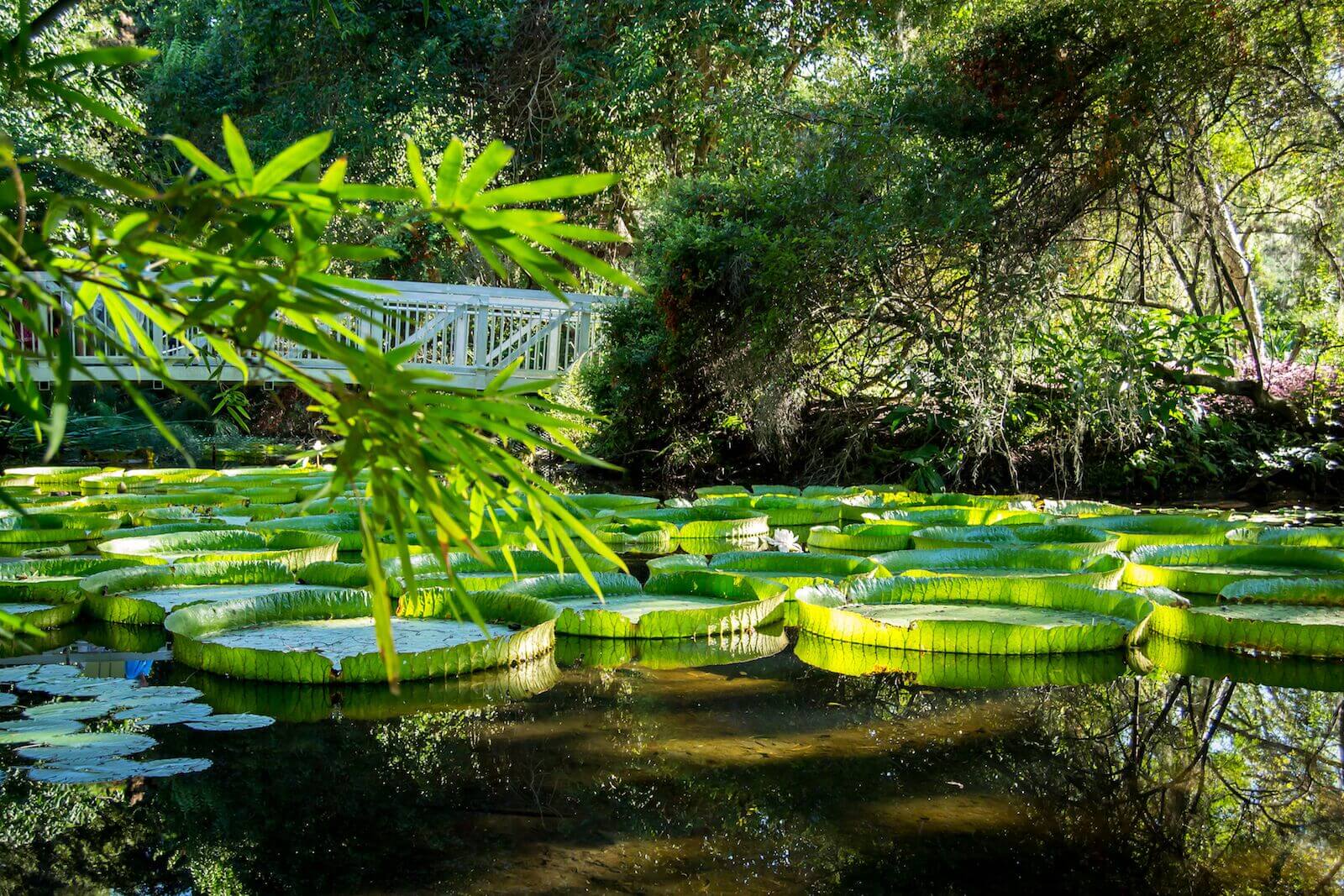 Introduction
Welcome to Gainesville, Florida – a vibrant and diverse city known for its natural beauty, cultural scene, and a charming small-town feel. Situated in the heart of Alachua County, Gainesville offers a wide range of activities and attractions that cater to all interests and ages.
Whether you're a nature enthusiast looking to explore the great outdoors, a history buff eager to dive into the city's past, or a foodie seeking culinary adventures, Gainesville has something for everyone. Home to the University of Florida, this college town boasts a thriving arts and entertainment scene, while also offering opportunities for relaxation and rejuvenation in its serene parks and gardens.
If you find yourself in Gainesville, be prepared to embark on an unforgettable journey filled with unique experiences. From exploring the picturesque natural landscapes to immersing yourself in the rich culture and history, this enchanting city has it all.
In this article, we'll guide you through the very best things to do in Gainesville, ensuring that you make the most of your visit. Whether you're a local or a first-time traveler, our recommendations will help you create memories that will last a lifetime.
Explore the Natural Beauty
Gainesville is blessed with an abundance of natural beauty that offers endless opportunities for exploration and adventure. Immerse yourself in the stunning landscapes and get closer to nature with these top activities:
Pay a visit to the iconic Paynes Prairie Preserve State Park, often referred to as Florida's "Serengeti." This expansive park is home to a diverse array of wildlife, including alligators, bison, and horses. Take a hike along the scenic trails, go bird-watching, or enjoy a picnic amidst the breathtaking surroundings.
Discover the wonders of Florida's freshwater springs at places like Ginnie Springs and Ichetucknee Springs State Park. Dive into crystal-clear waters, swim or snorkel among colorful fish and turtles, or simply relax and soak up the sun on the sandy banks.
Head over to Devil's Millhopper Geological State Park, a unique natural landmark characterized by a giant sinkhole that descends 120 feet into the earth. Explore the well-maintained wooden boardwalks and marvel at the lush plant life that thrives within the sinkhole.
For a tranquil and scenic escape, visit Kanapaha Botanical Gardens. This 62-acre garden showcases an impressive collection of plants and flowers, including the largest herb garden in the Southeast. Take a leisurely stroll along the paved pathways, admire the themed gardens, and discover the beauty of various native and exotic plants.
Experience the enchantment of the Santa Fe River. Rent a kayak or canoe and paddle your way through this spring-fed river, surrounded by moss-covered trees and pristine wildlife. Don't forget to take a refreshing dip in the clear waters along the way.
The natural beauty surrounding Gainesville is truly awe-inspiring. With its diverse array of parks, springs, gardens, and rivers, there's no shortage of outdoor wonders to explore. So, lace up your hiking boots, grab your sunscreen, and get ready for an adventure amidst nature's playground.
Visit the University of Florida
No trip to Gainesville is complete without a visit to the University of Florida (UF), one of the largest and most prestigious universities in the country. Immerse yourself in the energy and academic excellence of this renowned institution with these must-see attractions:
Explore the iconic Ben Hill Griffin Stadium, better known as "The Swamp," home to the Florida Gators football team. Catch a game or take a guided tour of the stadium to learn about its storied history and traditions.
Visit the Florida Museum of Natural History, located on the UF campus. This museum houses an extensive collection of artifacts and exhibits featuring Florida's rich natural and cultural heritage. From dinosaur fossils to Native American artifacts, there's something to captivate visitors of all ages.
Stroll through the beautifully landscaped grounds of the Harn Museum of Art. This museum boasts an impressive collection of contemporary and classical art from around the world. Marvel at the diverse range of artworks, including paintings, sculptures, ceramics, and more.
Take a leisurely walk around Lake Alice, a scenic spot on the UF campus. Enjoy the tranquility of the serene lake while observing the resident wildlife, including the famous alligators. Don't forget to snap a photo with the beloved Albert and Alberta statues, symbolizing the university's Gator pride.
Immerse yourself in the vibrant cultural scene of UF by attending a theater performance, musical concert, or art exhibition. The university hosts a wide variety of events and showcases the talents of its students and faculty.
Whether you're an alumni returning to relive your college days or a curious visitor, the University of Florida offers a wealth of attractions to explore. Experience the spirit and intellectual prowess of the university as you dive into its rich history and cultural offerings.
Discover the Cultural Scene
Gainesville is a city steeped in culture, with a vibrant and diverse arts scene that offers something for everyone. From live performances to art galleries, immerse yourself in the city's cultural offerings with these fantastic recommendations:
Attend a live performance at the Hippodrome State Theatre, a historic theater that showcases a wide variety of plays, musicals, and other captivating performances. Step into the beautifully restored building and let the talented actors transport you into different worlds.
Explore the Samuel P. Harn Museum of Art, a premier art destination in Gainesville. Discover an extensive collection of contemporary and classical artworks from around the world, featuring diverse mediums and styles that will captivate art enthusiasts.
Visit the Cade Museum for Creativity and Invention, dedicated to promoting innovation and creativity. Engage in hands-on exhibits, workshops, and interactive experiences that inspire curiosity and inspire the next generation of inventors and entrepreneurs.
Take a stroll down the Downtown Arts District, where you'll find a hub of art galleries, studios, and creative spaces. Explore the works of talented local artists, attend gallery openings, and immerse yourself in the thriving artistic community.
Experience the rhythm and soul of Gainesville's music scene by catching a live performance at one of the many music venues in town. From cozy coffee shops to lively bars, you'll find a range of genres and talented musicians to suit your taste.
With its diverse array of cultural experiences, Gainesville has something to offer art lovers, theater enthusiasts, and music aficionados alike. Explore the dynamic and creative spirit of the city as you immerse yourself in its rich cultural scene.
Take a Stroll Through Historic Downtown
Gainesville's historic downtown district is a charming and lively area that showcases the city's rich history and vibrant character. Take a leisurely stroll through its tree-lined streets and explore the unique shops, restaurants, and landmarks that make it a must-visit destination:
Start your exploration at the historic Hippodrome State Theatre, a cultural landmark that has been entertaining audiences since 1973. Admire the beautifully renovated building and catch a live show or movie screening.
Discover the vibrant local dining scene by indulging in farm-to-table cuisine and international flavors at the numerous restaurants and cafes in the area. From classic American fare to exotic dishes, downtown Gainesville has something to satisfy every palate.
Shop 'til you drop at the eclectic mix of boutiques, bookstores, and art galleries that line the streets of downtown. Find unique clothing, accessories, and artwork created by talented local artisans.
Visit the Matheson History Museum to delve into the rich history of Gainesville. Learn about the city's past through interactive exhibits, photographs, and artifacts that showcase the growth and development of the area over the years.
Relax and people-watch in Bo Diddley Plaza, a vibrant public space that hosts various events and live music performances throughout the year. Enjoy the beautiful fountain, shady trees, and abundant seating while soaking up the lively atmosphere.
Downtown Gainesville encapsulates the city's history and charm, offering a unique blend of culture, cuisine, and community. Take your time to explore the area, engage with the local businesses, and soak in the vibrant atmosphere that defines this enchanting part of town.
Enjoy Outdoor Activities
Gainesville is a paradise for outdoor enthusiasts, with its year-round sunny weather and abundance of natural beauty. Whether you're seeking adventure or simply want to soak up the sun, there are plenty of outdoor activities to enjoy in and around the city:
Explore the extensive network of hiking and biking trails at San Felasco Hammock Preserve State Park. Roam through lush forests, spot wildlife, and experience the tranquility of nature.
Take a dip in the cool, turquoise waters of the nearby Ichetucknee Springs State Park. Rent a tube and float lazily down the pristine Ichetucknee River, surrounded by the picturesque beauty of the surrounding forest.
Challenge yourself with a round of golf at one of Gainesville's premier golf courses, such as the Gainesville Country Club or Haile Plantation Golf and Country Club. Enjoy the well-manicured fairways and beautiful scenery as you perfect your swing.
Enjoy a day of fishing at Lake Santa Fe, one of the area's largest and most scenic lakes. Cast your line and try your luck at catching bass, catfish, or bream as you admire the peaceful surroundings.
Embark on a unique adventure by visiting the nearby Devil's Den Prehistoric Spring. Snorkel or dive into the crystal-clear waters of this underground spring and witness the fascinating rock formations and prehistoric fossils beneath the surface.
With its many parks, preserves, and recreational areas, Gainesville provides ample opportunities for outdoor enthusiasts to connect with nature and partake in thrilling activities. So, whether you're craving a peaceful hike in the woods or an adrenaline-pumping adventure, Gainesville's outdoor offerings will leave you rejuvenated and invigorated.
Indulge in Food and Drink
Gainesville's culinary scene is as diverse as it is delicious, offering a multitude of dining options to satisfy any craving. From local favorites to international flavors, the city boasts a vibrant food and drink scene that will leave you wanting more:
Experience the farm-to-table movement at local restaurants that focus on using fresh, locally sourced ingredients. Indulge in dishes bursting with flavor and enjoy the satisfaction of supporting the community.
Taste the flavors of the sea at one of the city's seafood restaurants. From succulent shrimp and crab legs to delectable oysters, Gainesville's seafood scene promises a mouthwatering experience.
Delight in international cuisine from around the world. Sample authentic Thai dishes, savor the spices of Indian cuisine, or enjoy the vibrant flavors of Mexican street food. Gainesville offers a diverse range of international dining options to satisfy your taste buds.
Quench your thirst at the local craft breweries and bars that serve up a wide selection of beers, ales, and ciders. Indulge in innovative brews or opt for classic favorites, all while immersing yourself in the lively atmosphere of Gainesville's drinking establishments.
Treat yourself to a sweet escape with Gainesville's dessert scene. Indulge in gourmet cupcakes, artisanal ice cream, or handcrafted chocolates at the city's delectable dessert spots.
Whether you're a foodie or simply enjoy good eats, Gainesville offers an array of dining options that cater to all tastes and preferences. Explore the city's diverse culinary scene and embark on a delicious journey through the flavors of Gainesville.
Shop at Local Stores and Markets
Gainesville is a haven for shoppers looking for unique treasures and locally made goods. From charming boutiques to bustling markets, the city offers a delightful shopping experience that supports local businesses. Here are some must-visit places to shop in Gainesville:
Explore the vibrant Downtown Farmers Market, held every Wednesday afternoon. Sample fresh produce, artisanal cheeses, homemade baked goods, and other locally sourced products while supporting local farmers and artisans.
Peruse the boutiques and specialty shops that line the streets of downtown Gainesville. Discover one-of-a-kind clothing, accessories, home decor, and gifts created by talented local designers and artisans.
Visit the Haile Village Center, a charming shopping destination with a village-like atmosphere. Explore its unique shops and boutiques, which offer everything from handmade jewelry to vintage clothing.
Indulge in a shopping spree at the Oaks Mall, Gainesville's premier shopping destination. Browse through a wide selection of well-known retailers, fashion brands, and department stores.
Get lost in the aisles of the Gainesville Antique Mall, where you'll find an eclectic mix of vintage furniture, collectibles, and unique decor pieces.
Shopping in Gainesville is an opportunity to support local businesses and discover hidden gems. Whether you're seeking a handmade treasure, a vintage find, or fresh produce, the city's local stores and markets have something for everyone.
Attend Festivals and Events
Gainesville is a city that loves to celebrate, and throughout the year, you'll find a wide array of festivals and events that showcase the city's vibrant culture and community spirit. From music festivals to art showcases, attending these lively gatherings is a fantastic way to immerse yourself in Gainesville's vibrant atmosphere. Here are some popular festivals and events to mark on your calendar:
The Downtown Festival and Art Show is an annual event that brings together artists and artisans from around the country. Explore the outdoor art exhibits, enjoy live music performances, and indulge in delicious local cuisine.
The Hoggetowne Medieval Faire takes visitors back in time to the Middle Ages. Watch exciting jousting tournaments, marvel at talented performers, and browse through the medieval market for unique crafts and goods.
For music lovers, the Fest is a must-attend event. This multi-day music festival features a diverse lineup of local and national artists across various genres, offering a memorable experience for music enthusiasts of all ages.
The Gainesville Improv Festival showcases the talent and humor of improv troupes from around the country. Be prepared to laugh yourself silly as you witness the quick wit and comedic genius of the performers.
Experience the vibrant cultural heritage of Gainesville at the India Fest, celebrating Indian music, dance, food, and art. Immerse yourself in the sights, sounds, and flavors of India through performances, workshops, and delicious culinary delights.
Attending festivals and events in Gainesville allows you to connect with the local community and experience the city's lively atmosphere. So, grab your friends or family, and join in the celebration of art, music, culture, and more at these exciting gatherings.
Dive into History at Museums
Gainesville is a city rich in history, and there's no better way to uncover its past than by visiting its fascinating museums. From exploring the region's natural heritage to delving into the city's cultural and historical roots, Gainesville's museums offer a deep dive into the area's captivating history. Here are some must-visit museums in the city:
Discover the history, art, and culture of Gainesville and Alachua County at the Matheson History Museum. Explore the exhibits that showcase the area's development, from the early Native American settlements to its transformation into a thriving community.
Immerse yourself in the fascinating story of the University of Florida and its impact on the region at the University Galleries. Engage with thought-provoking displays and thoughtfully curated exhibits that provide insight into the university's history and achievements.
Explore the Samuel P. Harn Museum of Art, which houses an extensive collection of artworks from around the world. From ancient artifacts to contemporary pieces, the museum showcases a wide range of artistic styles and mediums, allowing visitors to gain a deeper understanding of different cultures and artistic movements.
Visit the Florida Museum of Natural History, a world-class museum that allows visitors to explore Florida's natural and cultural heritage. From towering dinosaur skeletons to immersive exhibits on Native American history, this museum offers a captivating glimpse into the state's past.
Step back in time at the Dudley Farm Historic State Park, a living history museum that recreates a late 19th-century working farm. Take a guided tour, interact with costumed interpreters, and learn about the daily life of Florida's early pioneers.
By visiting these museums, you'll gain a deeper appreciation for the rich history and culture of Gainesville. From artifacts and artwork to interactive exhibits and informative displays, these museums offer a fascinating journey through time, allowing you to better understand the roots of this vibrant city.
Relax in the Parks and Gardens
Gainesville is blessed with numerous parks and gardens that provide serene and picturesque spaces for relaxation and unwinding. Whether you're seeking a peaceful escape from the bustling city or looking to enjoy outdoor activities surrounded by nature's beauty, Gainesville's parks and gardens offer the perfect retreat. Here are some top recommendations:
Visit Kanapaha Botanical Gardens, a true oasis of tranquility. Take a leisurely stroll along its enchanting pathways, immersed in a world of vibrant blooms, tranquil ponds, and towering bamboo groves. Admire the themed gardens and explore the state's largest herb garden.
Escape to the sweet scent of roses at the beautiful Baughman Center Rose Garden. Discover over a thousand rose bushes in various colors and types, creating a captivating display that is sure to soothe the soul.
Relax under the shade of majestic oak trees in Gainesville's Depot Park. With beautiful lake views, walking trails, and a splash pad for cooling off, this urban park provides a serene environment for picnicking, reading, or simply enjoying nature.
Discover the lush beauty of Sweetwater Wetlands Park, a haven for birdwatchers and nature enthusiasts. Walk along the boardwalks and trails, spot a variety of bird species, and immerse yourself in the peaceful wetland ecosystem.
Enjoy a picnic or take part in recreational activities at the expansive Fred Cone Park. With its large open fields, playgrounds, and sports facilities, this park offers the perfect setting for outdoor fun for the whole family.
Gainesville's parks and gardens provide the ideal backdrop for relaxation, rejuvenation, and outdoor enjoyment. Whether you're looking to immerse yourself in nature, enjoy a leisurely walk, or simply find a tranquil spot for contemplation, these green spaces will offer a refreshing retreat from the daily hustle and bustle.
Conclusion
Gainesville, Florida truly offers a diverse and exciting array of activities and attractions for visitors and residents alike. From exploring the city's natural beauty to immersing yourself in its rich history and culture, Gainesville promises a memorable and fulfilling experience.
Whether you're meandering through the historic downtown district, attending lively festivals and events, or indulging in the local cuisine and arts scene, there's something for everyone in this vibrant city. Gainesville's lush parks and gardens provide a tranquil escape, while its museums and university offer opportunities for learning and exploration.
By taking some time to explore and immerse yourself in the very best that Gainesville has to offer, you'll discover a city that captivates with its charm, creativity, and natural beauty. So, whether you're a local looking for a new adventure or a visitor planning your first trip, Gainesville will not disappoint.
So, lace up your walking shoes, pack your sense of adventure, and get ready to embark on an unforgettable journey through the enchanting city of Gainesville, Florida.