10 Fun Things To Do In Fort Collins, Colorado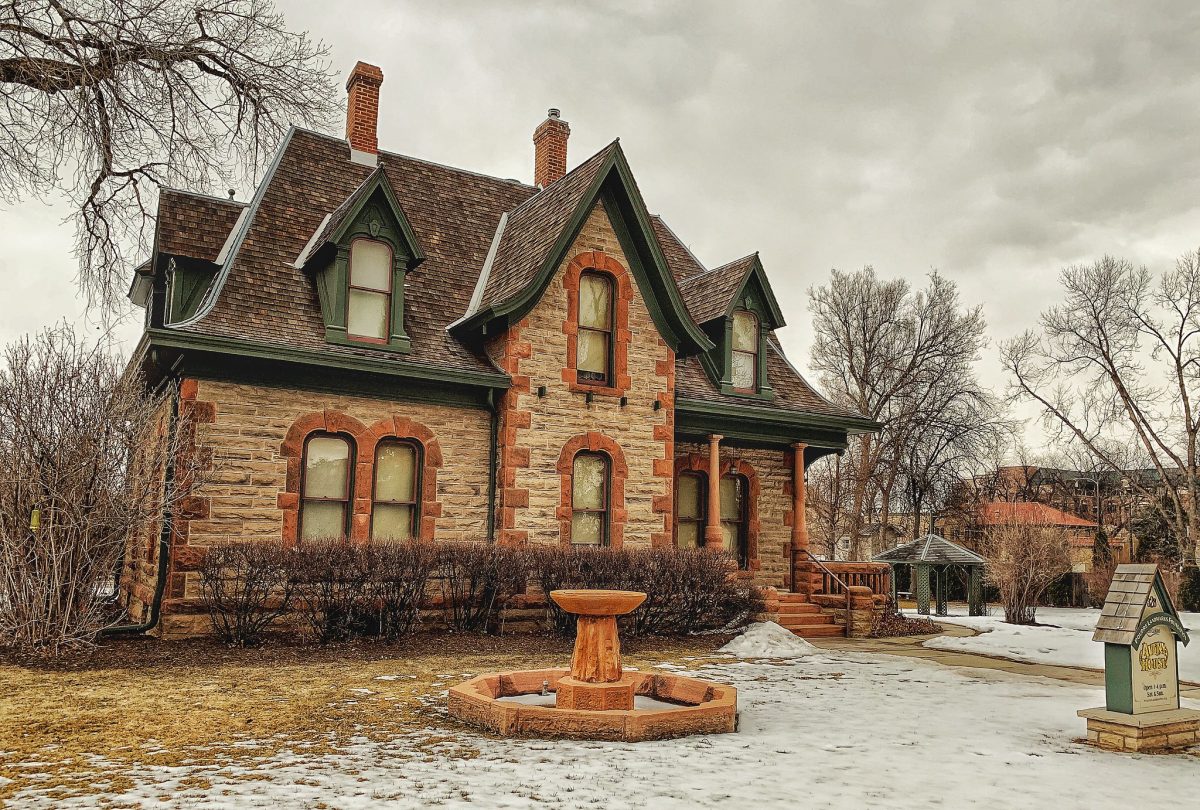 Fort Collins is a beautiful town in northern Colorado, located at the foot of the Rocky Mountains. It is home to Colorado State University and has an artsy, hipster vibe. If you're wondering, how far is Fort Collins from Denver, don't worry. It's only an hour's drive between the two cities. Fort Collins weather is generally sunny during the summer and snowy in the winter. The town attracts many outdoorsy people because of its close proximity to the mountains and great Fort Collins weather year-round. Here are 10 fun things to do in Fort Collins, Colorado.
1.
Hike Horsetooth Mountain
Wondering what to do in Fort Collins? The city's close proximity to the mountains means there are plenty of fun outdoor things to do there. Horsetooth Mountain is a popular hiking area in the foothills just west of town. It is a very popular spot for hiking, biking, and horseback riding when the weather in Fort Collins is warm. Throughout the trails, you'll see beautiful mountain vistas that will take your breath away. There are 29 miles of trails to choose from for all ability levels. Be sure to bring your camera to capture the stunning views.
2.
Explore The Fort Collins Museum Of Discovery
Looking for things to do in Fort Collins with kids? This interactive museum is a great option. Here, you'll find immersive exhibits on science, history, and culture. Your little ones can learn about wildlife, local history, music, and much more. The museum is also home to the 360 degrees OtterBox Digital Dome Theater, where they host completely immersive and breathtaking shows. The Museum of Discovery hosts a variety of other events and programs as well, so be sure to check out their calendar when visiting. This is a great activity for days when Fort Collins weather is cold or snowy.
3.
Stroll Through Old Town Fort Collins
Old Town Square is where you'll find some of the most interesting things to do in town. It's home to many preserved historic buildings and charming walkways, made even more beautiful by the snow in the winter. It's so charming that Disneyland's Main Street USA was modeled after this area! As you walk through this neighborhood, you'll find plenty of charming local shops and trendy restaurants that might pique your interest. The town also hosts a monthly Foodie Walk and Gallery Walk in Old Town, perfect for enjoying some local culture. When Fort Collins weather is pleasant, Old Town also hosts outdoor concerts and music festivals.
4.
Go Boating On The Horsetooth Reservoir
Horsetooth Reservoir was developed in the early 20th century to help the area combat the frequent droughts it was experiencing. Today, water activities on the reservoir are one of the most popular things to do in Fort Collins. At the Inlet Bay Marina, you can rent gear to go kayaking, sailing, water skiing, or paddle boating. The weather here is relatively mild in the summer, and being out on the water is very relaxing. If you don't want to go sailing, the reservoir is also a popular place to fish and swim.
There are many opportunities throughout Fort Collins to see live music and other performances. During the summer, there are several concert series that happen throughout the city. These include Bohemian Nights, Downtown Summer Sessions, and the Lagoon Concert Series. The city is committed to providing things to do in Fort Collins for local residents. Colorado State University's theatre and dance programs also perform regularly, giving you a chance to see up-and-coming talent. West of town, you'll find the Mishawaka, a huge amphitheater located on the Poudre River. The scenic atmosphere creates the perfect ambiance for live music.
When you ask what to do in Fort Collins, the first thing many locals will suggest is a brewery tour. Fort Collins has one of the best craft beer scenes in the US, with over 20 independent breweries. They are best known for the New Belgium Brewing Company, but there are many different brewers to choose from, depending on your personal preferences. Some other popular breweries in town include Equinox, Black Bottle, Horse and Dragon, Purpose Brewing, and Funkwerks.
For an easy introduction to Fort Collins' craft beer scene, try taking a local brewery tour. This is one of the most popular and fun things to do in Fort Collins for adults. Many of the breweries are in walking distance of each other, making it easy to check out several in one day in good Fort Collins weather. When the weather in Fort Collins is warm, you can even check out one of their brewery bike tours.
7.
Bring The Kids To Fort Fun
If you're looking for things to do in Fort Collins with kids, you shouldn't miss this giant rec center and amusement park. On-site, you will find mini-golf, go-karts, laser tag, bumper boats, a giant slide, arcade games, escape rooms, and more. You can take advantage of the pleasant summer weather with the outdoor activities, or stay indoors and play arcade games when Fort Collins weather is cold. Many of the activities are included in the $25-day pass, and the games that are not included are still very affordable. There's enough to do here that it will easily keep your kids entertained all day long.
8.
Go Backcountry Camping In Lory State Park
If the weather permits and you're the adventurous type, it's hard to beat staying in the great outdoors in Lory State Park. This expansive state park is located just outside of town, near Horsetooth Reservoir. While they don't have dedicated camping sites, it's a very popular destination for backcountry camping. There are also a variety of hiking and mountain biking trails in the park. The trails are beautiful and aren't too difficult for beginner hikers. For avid rock climbers, this is also one of the best things to do in Fort Collins. There are a huge number of bouldering routes in the area, as well as some rope climbing routes. Be sure to check Fort Collins weather and get a camping pass before heading out into the park.
9.
Take A Historic Trolley
The Fort Collins Municipal Railway runs a historic trolley from City Park to Downtown Fort Collins. This was an actual line that ran from the 1920s to the 1950s. Today, it's run by volunteers who have restored the car to its former glory. This charming trolley is one of many historical things to do in Fort Collins. It's fun for kids and adults will love the history. The trolley runs on summer weekend afternoons and holidays, weather permitting.
10.
Visit An Art Or Culture Museum
There are many interesting cultural things to do in Fort Collins, including several unique museums. The Fort Collins Museum of Art is located downtown and features rotating exhibits. Colorado State University is also home to multiple art museums. These include the Gregory Allicar University Museum of Art and the Avenir Museum of Design and Merchandising. If you're interested in global history and culture, the Global Village Museum is worth a visit. Finally, to learn more about the history of the area, take a tour of the Avery House. This historic home was built in the 19th century and was home to one of the city's most influential developers. These are all great things to do when Fort Collins weather is rainy or snowy.
With so many things to do in Fort Collins, CO, you'll be sure to enjoy your visit to this charming town. For those wondering, how far is Fort Collins from Denver's airport, it is only an hour away, and there are shuttles that run to and from the area. If you have more time at hand, you can explore these fun things to do in Glenwood Springs in Colorado. While Fort Collins weather can fluctuate, the town is used to the snow and keeps the roads open. From family friendly experiences to lively nights out, there are things to do in Fort Collins for everybody. Interested in more outdoor adventures? Check out these great rock climbing places in the US.