The Ultimate 3-Day Palm Springs Itinerary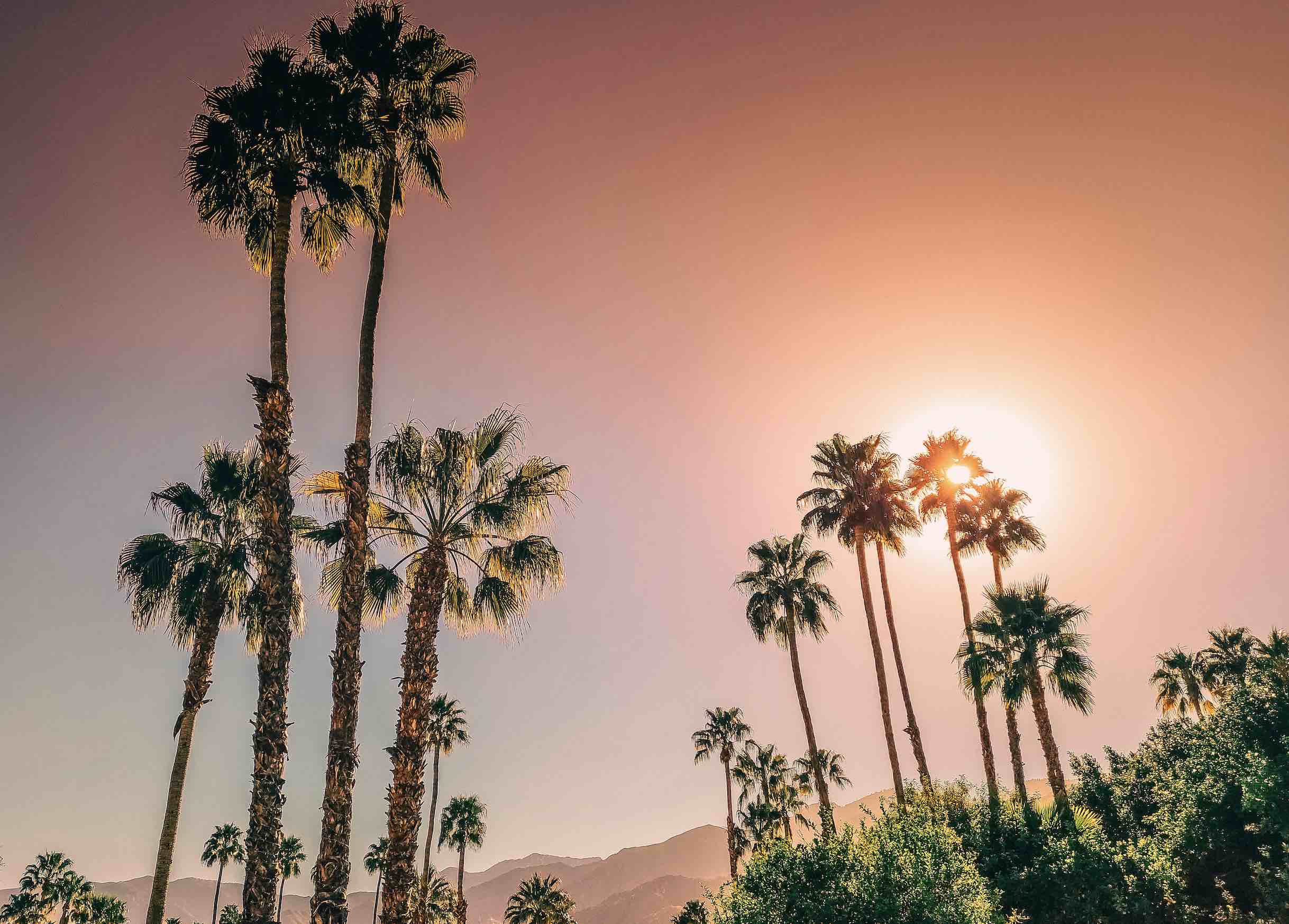 Day 1: Exploring Downtown Palm Springs
Welcome to beautiful Palm Springs! On your first day in this vibrant city, immerse yourself in the charm and culture of downtown Palm Springs. Start your morning by fueling up with a delicious breakfast at one of the many local eateries that offer a variety of mouthwatering options. Whether you're in the mood for a classic American breakfast or a trendy avocado toast, you'll find it all here.
After breakfast, take a leisurely stroll down Palm Canyon Drive, the main street in downtown Palm Springs. This iconic street is lined with palm trees, shops, art galleries, and fantastic restaurants. Soak up the sun as you explore the unique boutiques, gift shops, and vintage stores. Don't forget to stop by the Palm Springs Art Museum, where you can admire contemporary art exhibits and learn about the city's rich artistic heritage.
As lunchtime approaches, treat yourself to a delightful meal at one of the highly acclaimed restaurants in downtown Palm Springs. From farm-to-table cuisine to international flavors, there are plenty of options to satisfy every palate. After a satisfying lunch, continue your exploration and head to the Palm Springs Historical Society to delve into the city's fascinating history. Learn about the famous celebrities who once called Palm Springs home and gain a deeper understanding of the city's unique architecture and culture.
After your visit to the historical society, take a break and enjoy a peaceful walk in the iconic Palm Springs Desert Park. Appreciate the natural beauty of the desert landscape as you meander through the trails. If you're feeling adventurous, consider taking the Palm Springs Aerial Tramway for an exhilarating ride up to Mt. San Jacinto State Park. At the top, take in the breathtaking panoramic views of the Coachella Valley.
As the evening approaches, head back to downtown Palm Springs and soak up the lively atmosphere. Enjoy a pre-dinner cocktail at one of the trendy rooftop bars or lounges that offer stunning views of the surrounding mountains. Then, indulge in a memorable dinner at one of the many gourmet restaurants that offer a diverse range of culinary experiences. From upscale steakhouses to craft breweries, there's something for everyone.
After dinner, explore the eclectic nightlife options in downtown Palm Springs. Dance the night away at one of the vibrant nightclubs or enjoy live music performances at local venues. End your first day in Palm Springs by strolling along Palm Canyon Drive once more, taking in the twinkling lights and vibrant energy of the city.
Day 2: Outdoor Adventures in Palm Springs
Get ready for an action-packed day of outdoor adventures in the breathtaking natural surroundings of Palm Springs. Start your day early and head to Joshua Tree National Park, just a short drive from downtown. Explore the park's unique landscape filled with iconic Joshua trees, stunning rock formations, and scenic hiking trails.
Begin your journey with a hike on the Hidden Valley Trail, a moderate loop that takes you through a hidden oasis surrounded by towering rock formations. Marvel at the diverse flora and fauna that thrive in this desert paradise. Next, challenge yourself with a climb up Ryan Mountain, where you'll be rewarded with panoramic views of the park and its expansive vistas.
If you're a rock climbing enthusiast, Joshua Tree National Park offers some of the best climbing routes in the country. Feel the exhilaration as you make your way up the granite walls, with experienced climbers and instructors available for those looking to learn or enhance their skills.
After a morning of exploration, head back to downtown Palm Springs for a well-deserved lunch. Enjoy a refreshing meal at one of the many outdoor restaurants that offer a blend of local and international cuisines. Indulge in fresh salads, artisan sandwiches, and flavorful dishes that incorporate locally sourced ingredients.
After lunch, venture to the Palm Springs Aerial Tramway for a thrilling ride up to the top of Mt. San Jacinto. The tramway offers breathtaking views of the surrounding mountains and desert landscape as you ascend to an elevation of over 8,500 feet. Once at the top, take a leisurely hike along the trails or enjoy a picnic surrounded by picturesque scenery.
If you're seeking more adrenaline-filled activities, consider renting a bike or ATV and exploring the desert trails surrounding Palm Springs. Feel the wind in your hair as you navigate through the sandy terrain and experience the thrill of off-roading.
In the late afternoon, unwind and relax at one of the luxurious spas in Palm Springs. Indulge in rejuvenating treatments and massages, or take a dip in a refreshing pool. Many spas in Palm Springs offer unique desert-inspired spa experiences, allowing you to truly immerse yourself in the tranquility of the surroundings.
As the sun sets, head up to the Palm Springs Windmills to witness a stunning display of colors as the wind turbines create a mesmerizing scene against the backdrop of the setting sun. Capture the perfect Instagram-worthy photo before heading back to downtown Palm Springs for a delightful dinner at one of the many outdoor patios.
End your day by stargazing in the clear desert sky. Palm Springs is known for its dark skies and prime stargazing opportunities. Find a cozy spot in the desert, lay back, and marvel at the countless stars above you, creating a truly magical ending to your outdoor adventure-filled day in Palm Springs.
Day 3: Relaxation and Wellness in Palm Springs
On your final day in Palm Springs, take some time to focus on relaxation and wellness. Start your morning by enjoying a serene yoga or meditation session at one of the many wellness centers or yoga studios in the city. Embrace the calming atmosphere and connect with your mind, body, and spirit as you find inner peace.
After your session, indulge in a healthy and nourishing breakfast at one of the wellness-focused cafes in Palm Springs. Savor a refreshing acai bowl, a protein-packed smoothie, or a delicious vegan brunch. Fuel your body for the day ahead with wholesome ingredients that will leave you feeling energized.
Next, explore the local botanical gardens and take in the lush beauty of the desert landscape. Visit Moorten Botanical Garden, home to a variety of unique desert plants, including cacti and rare succulents. Take a leisurely stroll through the gardens and learn about the fascinating desert ecosystem.
As midday approaches, it's time to pamper yourself at one of Palm Springs' renowned spas. Treat yourself to a rejuvenating massage, soothing facial, or a luxurious body treatment. Detox in a steam room or sauna, or take a dip in a mineral-rich hot spring. Experience the ultimate relaxation as trained therapists work their magic to ease any tension and melt away stress.
After your spa session, head to Palm Springs' famous mineral-rich hot springs for a rejuvenating soak. The healing properties of these natural springs have been revered by locals and visitors alike for centuries. Immerse yourself in warm, soothing waters and let the minerals nourish your skin and revitalize your body.
In the afternoon, satisfy your appetite with a healthy lunch at one of the city's wellness-oriented restaurants. Palm Springs offers a range of options, from vegan and vegetarian cafes to farm-to-table eateries. Enjoy a fresh salad, nourishing bowl, or plant-based burger, all prepared with locally sourced ingredients.
After lunch, take a leisurely walk or bike ride along one of the scenic trails that wind through Palm Springs. Enjoy the tranquility of the desert landscape and take in the panoramic views of the surrounding mountains. Breathe in the fresh desert air and embrace the natural beauty that encompasses the city.
As the evening approaches, indulge in a sunset yoga or meditation session outdoors. Many wellness centers and yoga studios in Palm Springs offer classes with breathtaking views of the desert sunset. Unwind and find serenity as you connect with nature and bid farewell to this delightful city.
Finally, treat yourself to a final dinner in Palm Springs, choosing one of the wellness-inspired restaurants that offer nutritious yet flavorful cuisine. Savor the unique flavors and culinary creations that prioritize both taste and health.
With a sense of relaxation, rejuvenation, and wellbeing, your time in Palm Springs comes to an end. Depart this beautiful city with a renewed sense of self and a desire to carry the lessons of relaxation and wellness into your everyday life.