Top 10 Things To Do In Sandusky, Ohio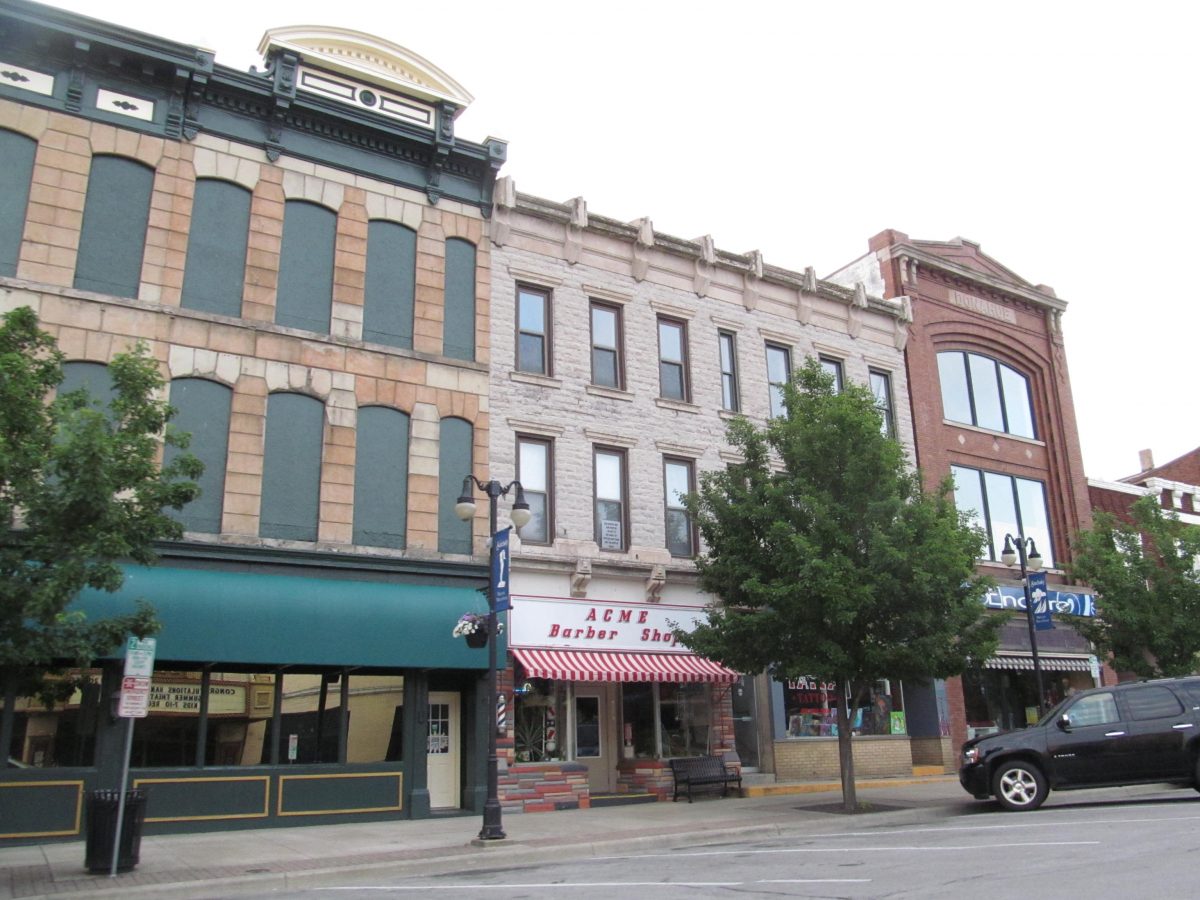 Want to get the most out of your trip to Sandusky? Whether you're heading to Ohio for the epic water play and amusement parks or looking to soak up the local atmosphere on a walking tour, Sandusky has it covered. We've got options for families, foodies, nature lovers, and thrill-seekers.
Read on to discover the top ten things you could find yourself doing on your next trip to Sandusky.
1.
Dive Into The Fun At Kalahari Water Parks
Part of the Kalahari Resort and Convention Center water park resort chain, this water park is one of the largest in the United States; it stands at 173,000 square feet. The park has been making a splash since it opened in 2005, and the resort is a popular place for family holidays in Ohio. However, you can also buy day passes to visit the water parks.
From rides and slides to spa and relaxation, there's something for everyone at the Kalahari Water Parks. The indoor water park has a surf simulator, mermaid swimming lessons, the cheetah race slide, flow rider bodyboarding, private cabana rental, water basketball, a 40mph twister flume and more! Also, if you don't want to spend all day in the pool, head outdoors to the adventure park for some fun in the sun.
Opening Times: Open daily. 9:30 AM – 9:00 PM (9:30 AM – 10:00 PM on Friday and Saturday)
Price: $64.99 for an adult day pass. Child ticket (height – under 42") is $55.99 for a day pass. Reduced rate for evening passes and locker rentals at an extra cost. (Prices vary in different seasons.)
How to Get There: Directions from Detroit, Cleveland, and Colombus available on the Kalahari website.
Address: KALAHARI RESORTS & CONVENTIONS, 7000 Kalahari Drive, Sandusky, OH 44870
2.
Visit Historic Downtown Sandusky
With so many amusement parks nearby and the draw of Lake Erie's attractions, it's easy to forget about Sandusky itself. However, this is a city that shouldn't be overlooked as a destination in itself, as there is much of historic interest in easy walking distance. The Erie County Historical Society has put together a number of walking tours on their website which locals and visitors can enjoy.
Also, we recommend the Historic Downtown walking tour. Here, you can explore Sandusky's past through its most historic buildings. The tour starts on Columbus Avenue and there is also a detailed written history for each site.
Another tour of interest is the Underground Railroad Historic Walking Tour. If you like to get a flavor of a place before you visit, check out the virtual tour. Also, architecture fans will appreciate the Sandusky's Old House Guild Architectural Walking Tour. It highlights some of the most significant buildings around.
3.
Take A Toledo Day Trip
Just a 1-hour drive from Sandusky, Toledo makes a perfect day trip if you want a breath of fresh air in a new city. Nicknamed 'The Glass City', Toledo has a long history of glassmaking, from bottles and windows to construction and art.
Find out more at the Toledo Museum of Art (Tuesday to Sunday, free entry, varied opening hours, bookable glassmaking experiences). If the arts tickle your fancy, also check out the Collingwood Arts Centre and the Toledo Opera.
Animal lovers should make a beeline for Toledo Zoo. It's $21 for adults, $18 for kids and seniors. Also, there are reduced prices for Lucas County residents from 10:00 AM – 5:00 PM daily. The zoo was the first zoo to feature a hippoquarium-style exhibit. In 2014 it was rated as the #1 zoo in the country by USA Today. Also, nature lovers will enjoy the 47-acre R. A. Stranahan Arboretum in Toledo.
Stop off for a snack at Tony Packo's Café; popular with locals and tourists alike!
4.
Visit The Sandusky Maritime Museum
Where better to learn about the history of Sandusky Bay than in Sandusky's very own Maritime Museum? You will enjoy the interactive displays that take you back in time through the different eras of seafaring in Ohio. Learn about ice harvesting, commercial fishing, boat building, passenger boats, shipwrecks, and the Underground Railroad.
This is a top museum to visit in Sandusky if you've got kids to entertain. At the Maritime Museum, little ones can keep their hands busy with various games and activities. Practice tying nautical knots, go on a scavenger hunt, board Lyman boats and even build your own model boat to take home.
Also, much to your enjoyment, all activities included in the admission price. Boatbuilding fanatics will enjoy seeing the restoration workshop where old vessels are brought back to life. Don't forget to check the website for upcoming events at the museum.
Opening Times: 10:00 AM – 4:00 PM Tuesday to Saturday, 12:00 AM – 4:00 PM Sunday (seasonal hours may apply).
Price: Adult ticket: $7.00, Senior and kids' tickets: $6.00, Family ticket: $18.00
Address: 125 Meigs Street, Sandusky, OH 44870
5.
Roll Down To Sandusky Amusement Park
Cedar Point is an amusement park spanning over 360 acres. The second-oldest operating amusement park in the United States, it has been open since 1870. The park's normal operating season is from May until September. However, it also reopens later in the year for Halloween events. The mile-long, white sand beach is a major attraction for those who like to soak up the sun when the weather is fine.
With 72 rides, including 17 roller coasters, this is an amusement park where you're spoilt for choice! The park won the award for Best Amusement Park in the World for sixteen years in a row, most recently in 2013. Seeing about 3.6 million visitors a year, this is one attraction where you'll want to book your tickets in advance!
Some of the most thrilling rides available include Power Tower, Pipe Scream, and Slingshot, which opened in 2014. There are rides appropriate for children, too, including Sky Fighters, Dune Buggies, and Camp Snoopy rides. Whatever age your kids are, they will find much to keep them entertained on a trip to Cedar Point.
Opening Times: Park is 10:00 AM – 10:00 PM, Water Park is 11:00 AM – 7:00 PM (seasonal opening hours, check the website)
Price: Day ticket from $49.99, Two-Day ticket from $79.99, Season Pass from $149.00
How to Get There: Easy travel on Greyhound and Amtrak, or check the website for details on parking.
Address: 1 Cedar Point Drive, Sandusky, OH 44870
6.
Hop By Lake Erie Islands
From May to August, one of the most popular things to do in the Sandusky area is to visit the nearby islands for that summer ambiance. Located north of the city, there are numerous options for public transport that leaves directly from downtown Sandusky. Look out for special events and the popular themed parties that take place throughout the summer.
Originally called Sandusky Island, Kelleys Island was previously inhabited by Native Americans but, by the 19th century, was mostly uninhabited. Named after the Kelley brothers, it is the largest of the American Lake Erie Islands and has numerous beaches. These beaches are popular for fishing, swimming, and boating.
Also, if you're looking for a longer holding, camping is the top choice on Kelleys Island. Visit the state park, play a round of mini-golf and enjoy a stroll in the sunshine.

There are three other islands you can visit.
South Bass Island, also known as the Key West of Lake Erie. Also, there's Middle Bass Island which is a less popular option than South Bass Island, and North Bass Island which used to be used as a vineyard and hasn't been commercially developed.
Price: from Ferry to Kelleys Island: an adult ticket is $10.00 each way, $8.25 for seniors and $6.25 for kids.
How to Get There: Ferry to Kelleys Island leaves from Marblehead, typically leaving once an hour, or once every half hour at peak times in peak season.
7.
Twirl To The Merry-Go-Round Museum
What is the most iconic fairground ride? Whatever generation you're from, it has to be the carousel – the Merry-go-Round. Open since 1990, visitors can now climb aboard the restored Allan Herschell Carousel which is the highlight of the tour. In a time when historic wooden carousels from antiquity have been damaged, lost or destroyed, the Merry-Go-Round Museum has been striving to preserve these pieces of art for the last thirty years.
A highlight of the tour is meeting the carvers who restores old figures from carousels, bringing them back to life. Far from simply being a collection of different colored ponies, merry-go-round figures feature animals of all sorts. Today, they are seen in vivid painted colors and their unique characters are shown through their craftsmanship. The artistic work of those at the Sandusky museum hasn't gone unnoticed – in 2014, some of the carousel deer figures were loaned to the White House as part of their Christmas decorations.
If you have an interest in the paranormal, you'll be fascinated to hear that there have been ghostly goings-on at the Merry-Go-Round Museum. From the ghost of Mrs. Muller, whose husband carved the stunning horse figure that she fell in love with, to the eerie echoes of a little girl giggling and running around the museum, staff will be more than happy to share these spooky stories with you.
Opening Times: 11:00 AM – 4:00 PM regular times, season dependent, reduced hours on Sundays and off-peak season
Price: Adult ticket, $6.00, Senior ticket, $5.00, Kids ticket, $4.00
Address: 301 Jackson St, Sandusky, OH 44870, USA
8.
Admire The Views Of Lake Erie
One of the five Great Lakes of North America, Lake Erie was named by the Erie people; a word which means 'long tail'. With a surface area of nearly 10,000 square miles, it is the shallowest of the Great Lakes. Also, it has an average depth of 10 fathoms 3 feet. There are 31 islands in the lake, mostly on the western side, many of which are popular tourist destinations.
You might be surprised to know that Lake Erie is particularly popular for divers, specifically those who seek shipwrecks. There are thought to be anywhere between 2,000 and 8,000 shipwrecks in the lake, though only a few hundred have been confirmed. One well-known shipwreck was the Atlantic, a 19th-century sidewheeler discovered in 1991. Show some #LakeErieLove by visiting the East, Central and West Shores, all situated near Sandusky.
Don't be fooled into thinking that Lake Erie is only a worthy destination in the summertime – there are reasons to visit in every season! In the colder months, you can hire an experienced guide to take you ice fishing. You'll need a license to fish, and there's a limit on how many you can take home. Or if you're more interested in feathers than fish, you might be interested to discover that Lake Erie is the warbler capital of the world. Bird watching hotspots around Lake Erie include Middle Bass Island, Catawba Island and South Sandusky.
From shopping and golf to historical sites and cultural hubs, it's easy to spend a day or two discovering all that Lake Erie has to offer.
9.
Visit Off the Beaten Track Sandusky
Like visiting places that have fewer crowds? Head for some of these little-known locations to enjoy the colors of local Sandusky in your own time.
In the 19th century, like many local communities, Sandusky fell foul to contagious diseases. In 1849, a seriously ill couple arrived in Sandusky, bringing with them the disease that would wipe out roughly 7-10% of the population of Sandusky; cholera. Many of the 400 people who died of the outbreak are buried in the Sandusky Cholera Cemetery. It's a place which tourists today can visit to discover more about this tragic slice of local history.
Also, another piece of dark history would be a visit to Johnsons' Island. During the American Civil War, the island was turned into a prisoner-of-war camp for captured Confederate officers. Over three years, more than 15,000 men were incarcerated there. The island has been a National Historic Landmark since the 1990s.
10.
Dine In A Top Local Restaurant
Whatever attractions you're planning on visiting in Sandusky, don't forget to support a local business and treat yourself to a meal out. Berardi's Family Kitchen (1019 W Perkins Ave, Sandusky, OH 44870-4663) has a TripAdvisor certificate of excellence and it's easy to see why. This popular family restaurant started out when Al Berardi opened up a French fry stand, and his family has continued and expanded the business over generations.
Grab some of the famous French fries for $5.59 with custom extra toppings of rosemary garlic parm, bacon, and cheese, or homemade beer cheese. If you want a house favorite, get the Lake Erie Yellow Perch ($18.99), or the baked lasagne ($13.99). For burger lovers, get the Berardi ($10.99) or Al's Pounder ($17.99). A variety of salad options available, as well as a kid's menu.
If you fancy Italian, go for the Brick Oven Bistro (1012 Cleveland Rd, Sandusky, OH 44870-4034). From sandwiches and salads to the Italian famous pizza, the choices are varied and there's something for everyone. Build your own pizza or calzone from $10.00 with a variety of toppings or pick one from the menu. Pear gorgonzola ($11.00/$17.00) looks amazing, as does Nonna Scagnetti's Eggplant ($12.00/$18.00).
Finally, Mr. Smith's Coffee House (140 Columbus Ave, Sandusky, OH 44870-2502) is a top place in Sandusky to grab a caffeinated beverage. If you like a flavored latte, check out their choices: raspberry mocha, English toffee mint, chocolate banana, and Snickerdoodle!