Top 17 Things To Do In Kolkata, India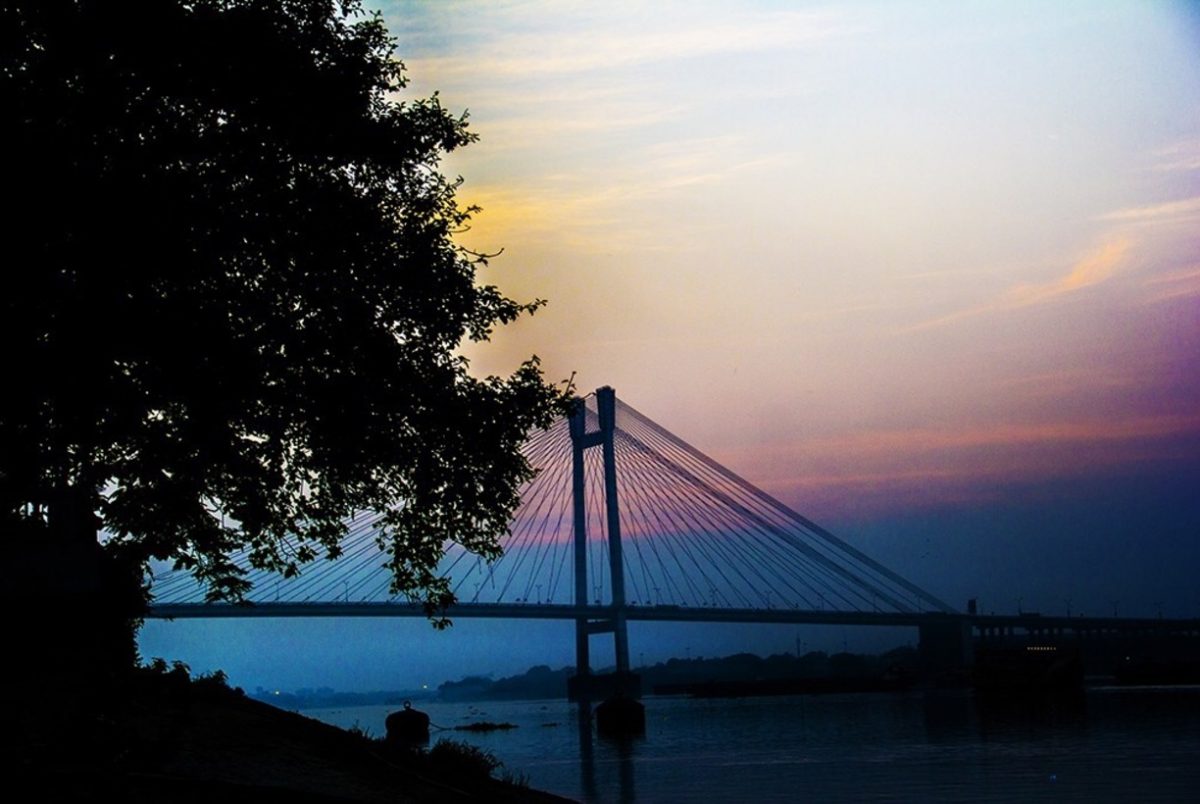 Once in a while, you need to pack your bags, take a break from your hectic job and go out to find some beautiful and unexplored places where you can have some fun, know things and have some minty moments to store for the life. Though people often plan their vacations to go abroad, there are some unparalleled cities and tourist destinations to explore in India too. One such city that has a rich heritage and culture and some astonishing tourist attractions in Kolkata.
You must have heard about all those sweets and fishes for what Kolkata is famous for, but there are some superior tourist attractions that you can explore while you are in Kolkata.
About Kolkata
Kolkata is the capital of the Indian state West Bengal and previously known as Calcutta until 2001. Kolkata is located 80 km away from Bangladesh and located near the famous river Hooghly. During the British rule, Kolkata was the central capital of commercial, cultural and educational centres.
Even today, Kolkata is called the cultural capital of India. The city has produced some of the best freedom fighters including Lala Lajpat Ray, Subhash Chandra Bose, Jatin Das, and others. Also, this city of joy has produced renowned artists, authors, philosophers and filmmakers including Ravindra Nath Tagore, Amartya Sen, Rituparno Ghosh, Satyajit Ray, and others.
Let's discuss some of the best tourist attractions you cannot miss during your trip to Kolkata.
If you want to explore the superior wildlife in Calcutta, India, you cannot miss Sundarbans. Every year, thousands of tourists visit here to experience wildlife here. It belongs to the list of natural wonders and a UNESCO approved Bangladesh world heritage site.
Sundarbans being the largest River Delta is an estuarine mangrove that is located at the coastal area of the Bay of Bengal and you will find a wide range of exclusive Flora and Fauna here. Bengal is known for its famous Bengal tigers and you can find an opportunity to see these royal Bengal tigers here.
The entry fee for this attraction is just Rs. 15 and you there is so much to offer for merely 15 rupees here. However, if you want to enter the estuarine Delta area, you need to take permission from the authorities.
2.
Victoria Memorial Palace
Once upon a time, this magnificent castle was the office of the East India Company that was transformed into a museum after independence. Build with an Indo-Saracenic Revival Architecture Style, this palace is worth your visit to know the story behind this building.
The Memorial Palace was built between 1906 and 1921 and is considered as one of the best tourist attractions in Kolkata. It will surely make you feel good and nostalgic as this visit will take you back to the memory lane. This palace is located in the Queen's Valley in Kolkata and the entry fee is just 10 rupees. Don't forget to visit this magnificent building during your visit to Kolkata.
3.
Dakshineswar And Kalighat Temple
If you are interested in Hindu culture and ancient mythology and Indian architecture, you would not miss visiting Dakshineswar and Kalighat Temple for the world. These are the two famous Hindu temples that have carved a niche for themselves by offering spiritual and auspicious vibes to the visitors.
Dakshineswar is located on the east side of the Hooghly river and the Kalighat Temple is located in the suburbs of Anami Sangha. Both temples are of the famous Indian goddess Kali and every year, thousands of devotees come to pay their homage to mother Kali. Put these temples in your wishlist now.
If you want to spend some quality time with your family and friends while earning some knowledge and intellect, you should visit the science city in Kolkata. One of the best science museums in India, the science city has so much to offer to everyone including kids and elders.
It falls under the National Council of Science Museums, Ministry of Culture, Government of India and you will be flabbergasted by the visit. The Science City entry fee is 50 rupees per person.
When you are in Kolkata, you must have Howrah Bridge in your wishlist of the attractions that you want to explore. Thanks to the famous Hindi and Bengali films of India, you will not find a single individual who does not know about the Howrah Bridge in Kolkata. It is one of the best places to visit in Kolkata, especially with your spouse.
Just take your spouse's hand in hand and have a walk on the Howrah Bridge and romanticize your relationship to give a deep meaning. It is one of the best examples of engineering arts and you will fall in love with this creation instantly. It is located in Howrah.
If you ask any Kolkata citizen, which are the best fun things to do in Kolkata, he/she will definitely ask you to visit the Nicco park, one of the best eco-friendly amusement park that has set a benchmark by offering so many rides and funny activities to the tourists who are visiting here from across the globe.
If you want to spend some quality time with your family and friends, this is the best place as it has entertainment and educational buff too. Also, this place is a perfect one for foodies as they can explore different cuisines available here.
If you have kids visiting with you, it will be a rollercoaster ride for them undoubtedly. It has the entry fee of 150 rupees per person.
A trip is not a trip without some shopping, isn't it? If shopping is your ultimate goal to fulfil in Kolkata, then you should visit the Park Street here. Generally, you will find couples here who want to shop. If you want to know what to buy here, here are the suggestions.
You can go for Kolkata sweets, books, terracotta structures, traditional women sarees, mache masks, dokra, jute craft items, and many other unique items. If you are here during Christmas times, you should not miss the celebrations of Christmas and 31st. Lighten up your pocket for a while at Park Street.
If you are a cricket fan, you must have some nostalgic moments associated with this beautiful and popular cricket ground. It is one of the most iconic cricket stadiums of India that will take you down the memory lane of your childhood.
Eden Garden was founded in 1894 and thousands of cricket lovers and other tourists visit here to have s glimpse of this beautiful stadium. It is considered as one of the most visited tourist destinations in Kolkata.
If you want to have some serene and spiritual experience while in Kolkata, St Paul cathedral is one of the best places to visit in Kolkata. It is one of the oldest cathedrals in Kolkata and has an unparalleled view and ambience that will add a pinch of spirituality and peace to your life.
It is one of the most visited places in Kolkata and you will find serenity here. The memorable while building of the cathedral exhibits a classic European infrastructure and you will fall in love with it instantly.
It also has a classic clock tower. The building was constructed with the Gothic style and you just cannot miss this place while in Kolkata.
10.
State Archaeological Gallery
Don't you want to know about Kolkata and its historic and prehistoric times? If ancient and medieval history is your subject of interest, you will visit this State Archaeological Gallery in Kolkata. It was established in 1962 and since its inception, lakhs of tourists have paid a visit here to know about the historic times of this side of the world.
The gallery has a large collection of artefacts, stone tools that were used in the early times, antiques from Palaeolithic, Mesolithic and Neolithic sites and other unmatched ancient tools and equipment. You will come to know about the evolution of mankind here. Don't dare to miss this! The entry fee is just 2 rupees for adults and free for children.
If you want some fun things to do in Kolkata, visiting Princep Ghat would be a perfect destination for you. This Ghat was developed under the British rule and it is one of the oldest ghats of Kolkata.
You will find the best view of river Ganges here and it will surely fascinate you. Also, you can rent a boat here to take a ride in the river Ganges and have its closer view. In addition to that, you will find a wide range of cuisines here in nearby restaurants to have.
It is the best place for couples who want some private romantic time in Kolkata. Just take a ride in the boat and get lost in the eyes of each other. It is open for 24 hours.
12.
The Birla Planetarium
If you have interests in astrology, the Birla Planetarium is for you. A lavish building that was built with a single-storeyed observatory unit, it is a perfect example of Indian architecture style and it conducts different types of astrology shows in different languages.
The view of the universe inside the room is song magnificent and unparalleled. You will be flabbergasted for sure. Just add this heavenly place in your places to visit in Kolkata list and experience an adventurous ride here. The entry fee is 40 rupees and the timings are 12:30 AM to 06:30 PM.
If history fascinates you and you love to visit museums that has many antique things to offers to you, the Indian Museum is a place you simply cannot ignore during your visit to Kolkata. It is the oldest museum in India and it is enough to know its historical importance.
You will be amazed to look at ancient Mughal paintings, fossils, skeletons, mummies, antiques, different types of armors, ornaments, and other ancient things. It is a destination that is visited by thousands of tourists every year and you should not miss it for the world. The entry fees are 20 rupees and timings are 10 AM to 5 PM.
You must have heard about madam Tussauds Wax Museum that has been a talk of the town for years. Well, Kolkata also has a Mother's Wax Museum that worth a visit. It is also one of the most visited tourist spots in Kolkata and you simply cannot miss it.
It has a collection of wax figures of some great important people that includes freedom fighters, art personalities, and others. Just have fun with your family and friends here. The timings are 12 noon to 7:30 PM and the entry fees are 200 rupees per person.
The Salt Lake is a serene and diving satellite town located in the North 24 Paraganas District and offers some peace environment to the tourist for relaxation and fun. Just go for a walk in the early morning and experience serenity, greenery and space it has to offer.
Also, if you want to shop, there are some excellent shopping options for you. Also, there are some finest restaurants here to taste original Kolkata cuisines. Overall, a place to spend your day well, with nature.
The Marble Palace is one of the oldest palaces in Kolkata and is home to various types of animals. It is a 19th-century mansion located in the north Kolkata that has a historic and cultural value. This is the palace why Kolkata is called a city of palaces.
You can come with your family and friends and spend some time looking at the ancient architectural design and patterns here. It is one of the best places to visit in Kolkata. There are no entry fees to visit this magnificent castle and the timings are 10:30 AM to 4:30 PM.
17.
The Academy Of Fine Arts
It is the most auspicious place for you if you are an artist by heart. You can call it a temple of arts. It is the facility that organizes and arranges different cultural and artistic programs and functions. It is the oldest Academy of Fine Arts in Kolkata and you should not miss it for the world.
Here, you will find art exhibitions of paintings and other fine arts works throughout the year. Instantly, you will fall in love with this beautiful and charming place. Even if you are just an art admirer, this is a perfect place for you to visit.