Top 10 Must-Visit Cities in China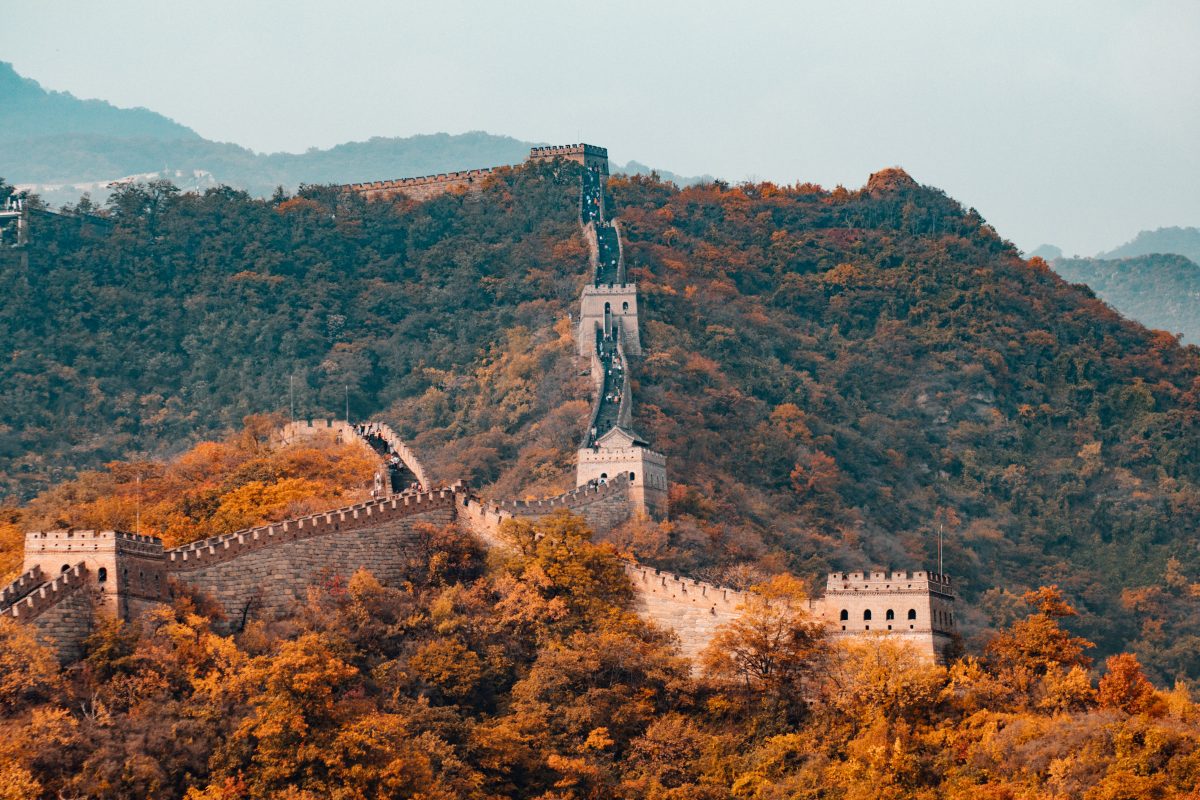 China – the world's most populous country and the undeniable global manufacturing centre. However, despite her reputation of being an up and rising economic powerhouse, did you know that China is also a great vacation destination? Indeed, lots of cities in China are home to some of the world's most breath-taking views, grand monuments and jaw-dropping wonders of the world.
We would love to introduce all the lovely cities in China to you. But, alas, there is a grand total of six hundred and sixty-two cities in China! Unless you're willing to read an entire thesis (hit me up!), this task is sadly too massive. However, fret not. We've streamlined ten of the best cities in China for you. Read on to find out more!
When Is The Best Time To Visit These Cities In China?
Hmm. This is a pretty tough question. It really depends on your personal preference! One tip would be to try and avoid visiting in summer. Not only is the weather scorching hot, but you'd also have to jostle with tons of other Chinese students on their school summer break!
Generally, people tend to agree that most cities in China are best visited in spring or autumn. In these seasons, the weather is more forgiving. Think cooling temperatures, just low enough to be refreshing, yet not too cold that you're freezing! Spring and autumn are also the best seasons to admire the beauty of Mother Nature. In spring, most cities in China would see their flowers in full bloom, adding even more beauty to your trip. Likewise, in autumn, cities in China would be bathed in vibrant colours of orange, red and yellow.
1.
Beijing – An Immersive History Lesson
Beijing would have most definitely crossed your mind when you think of the cities in China. The energetic and charming capital of China, Beijing has a rich history spanning almost 3000 years. Indeed, every corner of Beijing is simply steeped with history. Given Beijing's deep roots, much of her main attractions bear huge historical value. We walk you through some of the must-see attractions when you're there.
Forbidden City
Have you really been to China if you did not visit the Forbidden City? Indeed this ancient site has become somewhat representative of China. The imperial palace during the Ming and Qing dynasties, this grand complex exudes an irresistible charm and elegance. A World Heritage Site, the Forbidden City has the largest collection of preserved ancient wood structures in the world. Visitors to the Forbidden City will definitely have their breath taken away.
The Great Wall Of China
I'm sure this attraction needs no further explanation. Unless you've been living under a rock, you would have definitely heard of the Great Wall of China. Snaking across China for a length of 21,196 kilometres, the Great Wall of China has often been touted as one of the seven wonders of the world. Indeed, most people would find themselves unwittingly breaking into a gasp when they first set their eyes on this magnificent site. Some sections of the wall are open to tourists. There, you can hike up the historical wall, and take in the scenic views of the lush greenery below you.
Mausoleum Of Mao Zedong
For history buffs eager to learn more about China's history, this is a must-visit. This memorial hall is the final resting site of Mao Zedong, Chairman of the Communist Party of China. Here, the embalmed remains of Mao are on public display. It'd be a fascinating visit, for sure, but it's definitely not for the faint-hearted.
Indeed, Beijing is one of the best cities in China for an immersive learning experience.
2.
Shanghai – The Shopping Mecca Of China
One of the cities in China that you definitely should make time to visit is Shanghai. This city is extremely modern and fashionable. Just step onto the streets to feel the infectious energy of Shanghai course through you!
The Bund
When in Shanghai, don't forget to visit one of Shanghai's most recognizable landmarks: The Bund. A famous waterfront area in central Shanghai, it is one of the best places to appreciate Shanghai's scenery. From The Bund, you can marvel at the city's skyline. See if you can spot one of Shanghai's iconic skyscrapers: the futuristic-looking Oriental Pearl Tower. Besides serving as a beautiful backdrop to your photos, you can also enjoy a relaxing waterside stroll here.
Shopping Paradise
Sometimes fondly referred to as "the Paris of the East", Shanghai is one of the best cities in China for shopaholics. Consumers can shop till they drop at Huaihai Road and West Nanjing Road. These major shopping streets are lined with dazzling new malls, which are home to a multitude of luxury brands like Chanel and Prada.
3.
Harbin – Where Ice And Art Meet
Looking to explore a winter wonderland? Harbin is one of the best cities in China for you! Famous for its intricate ice sculptures and snow carvings, Harbin is whimsical and charming.
Not too keen on visiting Harbin in the freezing winter? There's still plenty to do even in the summer! Harbin's famous Sun Island Park is open all year-round. With a total area of 3,800 hectares, you can easily spend a day at this huge attraction. At the Deer garden, you can spot adorable deer frolicking in nature. Next, in squirrel island, you can get up-close and personal with their mischievous squirrels. Besides animals, visitors can also bask in the fragrance of the various flowers blooming in the Flower Garden. In summer, you can even cool off with a refreshing dip in the Songhua River!
4.
Guilin – Be Blown Away By Mother Nature's Creations
The dramatic landscape of limestone karsts is definitely one of the highlights of Guilin. Indeed, I personally feel that no other cities in China can rival Guilin when it comes to Mother Nature's handiwork. The breath-taking view of limestone karsts rising quietly above the waters instantly soothes even the most troubled mind.
To better appreciate Guilin's beautiful karst scenery, why not take a boat ride down the tranquil Li River? Visitors can choose from two options: cruise boats or raft boats.
In addition, you can also visit Guilin's rice terraces, where you can marvel at the picturesque scenery. Furthermore, for the adventurous, Guilin is home to various spectacular limestone caves. Indeed, this charming city is one of the best cities in China to reconnect with Mother Nature.
5.
Get Meditative At Leshan
If you're Buddhist, Leshan is one of the best cities in China for you to visit. Home to various Buddhist temples, Leshan is tranquil and quietly spiritual. When in Leshan, don't forget to visit the iconic Leshan Giant Buddha. Unlike other statues of Buddha, this statue is unique as it was carved into the side of a mountain. Built in 713 to 803, I can barely imagine the amount of labour that must have been toiled in order to create this massive statue! Today, this monument is a registered UNESCO World Heritage Site.
6.
Marvel At Terracotta Warriors At Xian
In 1974, the world collectively gasped in amazement as the Terracotta Warriors were first discovered. This platoon of life-sized soldiers was built to protect the Qin Emperor in the afterlife. Today, you can view this massive terracotta army at Xian. It's definitely an eye-opening experience that shouldn't be missed.
Besides viewing the Terracotta Warriors, you can also enjoy the view of Xian from atop its ancient city walls. With roots tracing back to the 14th century, these historical walls once protected Xian from outside forces. Today, it is beautifully preserved. You can take a walk along the walls or choose to rent a bicycle.
7.
Chengdu – Home To The Giant Pandas
The capital of China's Sichuan province, Chengdu is most well-known for its adorable pandas. Most notably, Chengdu is home to the renowned Chengdu Research Base of Giant Panda Breeding. At this conservation centre, visitors can observe the giant pandas in their natural habitat. You can also learn more about conservation efforts undertaken to protect this endangered species. Indeed, Chengdu is one of the cities in China where you can experience both an educational and entertaining trip.
"Alright, enough about pandas," the exasperated foodie might sigh, "Just tell me what's good to eat in Chengdu!" Located in Sichuan, it is not a surprise that Chengdu is famous for its spicy food! Give their authentic mala hotpot a try. You'll be sweating buckets and your tongue might go numb, but it'll be worth it. I promise.
If you're interested to learn more about China history, you should visit the Jinsha Site Museum. Here, you can find artefacts from the Shu Kingdom. (Interesting nugget: Chengdu was the capital for the Shu dynasty!)
8.
Slow Down Your Pace Of Life At Xiamen
A port city located on China's southeast coast, Xiamen boasts a stunning sea view. One of Xiamen's top attractions is definitely Gulangyu. Located off the coast of Xiamen, Gulangyu is a pedestrian-only island. This lovely island is full of shops peddling a variety of goods from souvenirs to authentic Chinese food. At their immaculate gardens, time seems to almost come to a standstill. For those seeking an even quieter respite, head to the outskirts of the island. Gulangyu is easily accessible from downtown Xian. Just board a ferry and you'll reach this romantic island within 8 minutes!
Since you're in a coastal region, why not get educated on the marine animals that live in the Sea? Xiamen Underwater World is home to over 10,000 fishes, across 350 species. Some of the creatures that visitors can expect to see are penguins, dolphins and even sperm whales. When visiting this aquarium, remember to watch their popular sea-lion show!
9.
Nanjing – The History Buff's Paradise
Interested in Chinese history? Then, Nanjing will rank high on your list of must-visit cities in China. Did you know that Nanjing was China's capital during the Ming Dynasty? Today, the vestiges of its glorious days gone by remain. Notably, you can visit the Zhonghua Gate, a part of the ancient 14th-century wall that once protected the city. In addition, Nanjing is also home to the tomb of Dr. Sun Yat Sen, the first president of China. Furthermore, you can also visit the historical Ming Xiaoling Mausoleum, where the tombs of the Ming Dynasty emperor reside. Arguably, Nanjing is one of the best cities in China for an enriching learning journey.
10.
Lace Up Your Hiking Boots At Lijiang
Mountain hiking enthusiasts: don't forget to put Lijiang down on your list of must-visit cities in China. Ask any local what Lijiang's representative landmark is, and chances are that most would generally point to the Jade Dragon Snow Mountain. Indeed, this majestic mountain is one of Lijiang's symbolic icons. With an elevation of 5,596 metres above sea, the mountain's spectacular snow and fog-covered peaks are deeply rewarding to the tired hiker. For those who are not too physically-inclined, fret not. You can still enjoy this marvelous view. Just hop onto a cable car ride for a smooth journey up!
Besides the mountain, another attraction in Lijiang would be the Lijiang Old Town. This historic town centre dates back to the 1300s. The layout of this town has been pretty well preserved. So much so that visitors feel like they're transported back in time! Explore the quaint alleys of this town, try some of the local foods, buy some of the intricate souvenirs on sale. Psst: The beautiful architecture also makes for a great photo backdrop. Get your cameras out and start snapping!
Final Thoughts On Cities In China
A country as large as China, it is no wonder that she is home to so many wonderful cities! From shopping paradises to peaceful tranquil hideouts, cities in China are simply so dynamic and attractive. Besides pure entertainment, there is also great historical and educational value in visiting the cities in China as many are home to various cultural sites. Grab a pen and a paper and let's start planning your next trip to China. There's bound to be a city you'll fall in love with!