Coastal Flats In Cape Town for Couples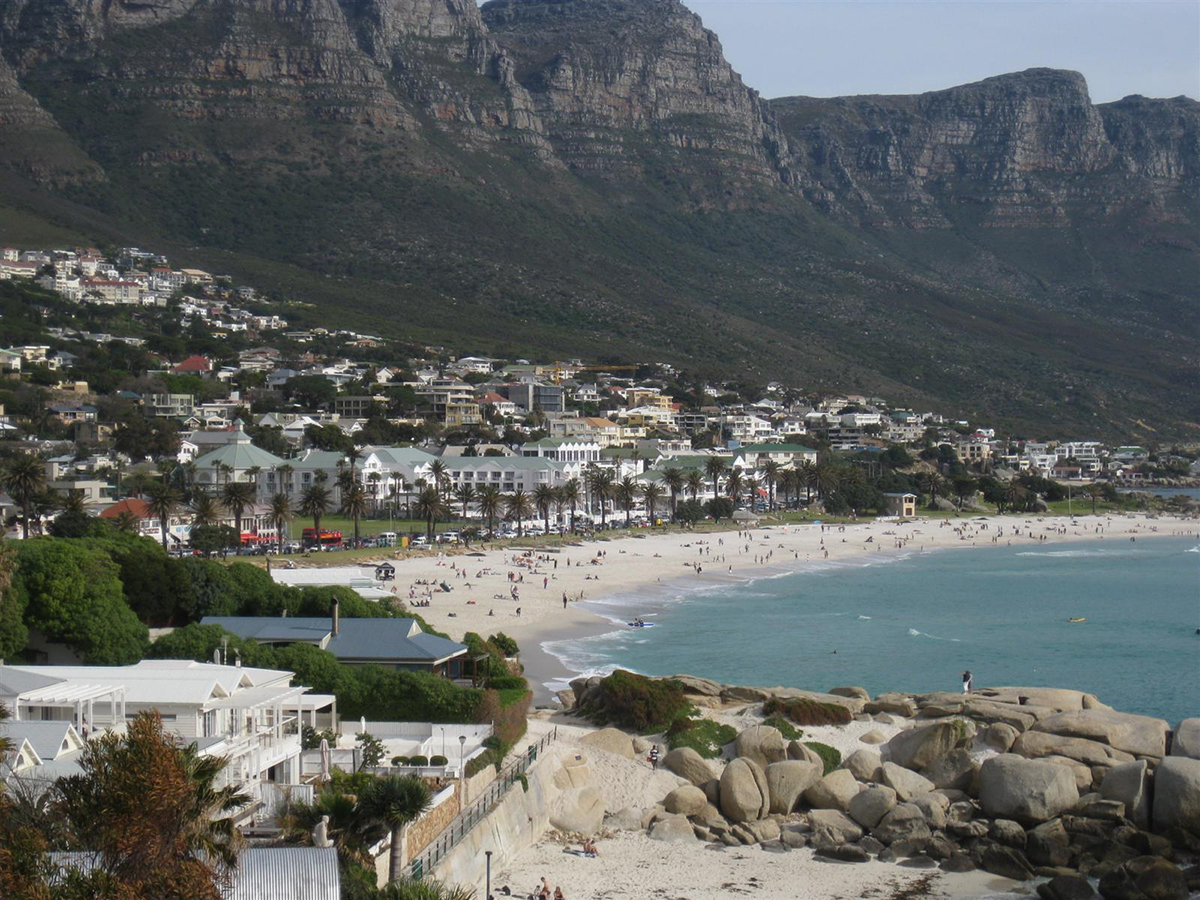 Taking an extended holiday can be quite stressful. Not the actual holiday itself but the planning and logistics of making it happen can be. By renting a flat or house, you can save a lot of money and build a holiday that is highly customised to you and your partner's needs. There are many great places to choose from, and that is the first hurdle.
One of the most upcoming destinations is Cape Town, South Africa. It has a lot of great suburbs that line the coast where you and your significant other could enjoy a romantic stay in a coastal flat. But how do you find one? Where should you stay? And how do you book it?
In this guide, we are going to give a good snapshot of where, why, and how to set yourself up with a beautiful extended holiday.
Why Rent a Flat?
Taking the time to find the perfect location and flat can help make your holiday a very special one. There are many reasons why renting a coastal flat is a great option for your extended holiday accommodations. It may seem like it would be way out of your budget, but there are many coastal flats that are budget-friendly.
Here are a few of the main reasons why we highly suggest booking a coastal flat for your extended holiday in Cape Town.
1.
For The Love Of Privacy
The privacy a flat affords you is ideal for a couple's holiday. If you chose to stay in a hotel or even a guesthouse, you may have to deal with other guests on a different level. With your own space, you have the freedom to spend your leisure time the way you and your significant other chose without worry that you will be bothering or be bothered by anyone else.
2.
To Enjoy The Luxury Of Space
When you have an extended trip, you may begin to miss your personal space, and having a casual flat might help alleviate that. There are many different sizes of flats available, and with the extra space you have in comparison to a hotel room or guest house, it will feel like home and acclimate to living in a new city. You also have plenty of room to buy some great souvenirs that you may not be able to invest in if you had limited space.
3.
So You Can Spend Time Making Meals Together
Though you do not want to miss out on the amazing food scene in Cape Town, you may get tired of eating out. Sometimes, you may be dealing with a tight budget, and going to restaurants every night might not be practical for you anymore. Having a kitchen available that is yours and yours alone is a huge advantage of renting your own coastal flat.
4.
Be Spoilt For Choice Of Location
When you book a hotel or any other normal vacation accommodation, you tend to be limited to only certain areas of the city. With a flat rental, you are open to so many more options. These locations can also help you feel more like a local and expose yourself to more of the local flavour. This can make your extended couples holiday a little richer and unique compared to others.
5.
Enjoy The Option Of Entertaining Company
When you rent a coastal flat, you will have space to entertain new friends you make as you are on your holiday. You don't always want to meet up at a bar or restaurant. So having your own space to invite new friends over to have drinks or dinner is a nice benefit of having your own flat.
6.
For The Comfort Of Safety
When you stay in a hotel or other normal accommodations, you often have to worry about your personal items, even when they are locked in your room. There is still an issue no matter where you are. But with your own space, you won't have to keep worrying about the safety of your personal items.
How To Choose Your Coastal Flat?
Now, that the "why" is taken care of, you may want some guidelines on how to choose the right coastal flat for you and your loved one. There are a few factors that you need to consider.
Location
No matter which city you're planning to stay in, the location is always key. You want to optimise locality by looking at how much you have within a comfortable distance. You also have to consider safety and scenery.
Space
How much space do you need? This depends on how many couples are banding together to rent this flat. You also want enough space to relax comfortably and be able to have your own space when you want.
Amenities
You want to make sure that the flat you rent has everything you need. So, considering amenities like a washer/dryer, a television, wi-fi, and anything else you feel you need to make your holiday better should be on the list of things you need to consider.
Price
Lastly, your budget plays a role in which kind of flat you choose. You want to look for the best option for the money you're willing to spend. Look at the price range of the area and assess whether the place is worth the price. Picking one that works with your budget can leave you with more money for all those amazing adventures you can have on your list of must-dos in Cape Town.
There are many other features that you can use to judge which coastal flat is the perfect one for you. But these are the four main ones. So, with that laid out, let's look at the first of those consideration — location.
Cape Town Coastal Suburbs
Though when many think of Cape Town, they automatically think Table Mountain and the city centre. And that is an option, of course. However, if you want stunning sunsets and amazing access to the water, you might want to look at the coastal suburbs. One thing to remember is to never settle for only one location as there might be other areas that might look better.
There are many suburbs to choose from, and each has its own specific unique qualities and feel. By making sure you pick the right one, you will be able to meet all your needs and be more at ease to take part in different aspects of Cape Town culture.
These suburbs start with the Waterfront and move down through many small suburbs that offer a variety of coastal flat choices that would be stellar for any couple's holiday. You can stay in the quieter neighbourhoods in Granger Bay. You can choose between Green Point or entry bay if you want coastal suburbs closer to the city itself. Or you can move down the coast to more scenic beaches like Clifton and Camps Bay.
No matter which suburb you choose to stay in, you will be able to enjoy a festive and awe-inspiring scene.
Sites to Find Flats
Finding a rental for a holiday is getting easier and easier these days. Many sites online grow in number every year and allow you to have a larger variety of flats and homes to choose from when looking to find accommodation in cities across the globe. There are many sites to choose from. In order to make sure you find the right flat, you should always do thorough research.
Now that you have an idea of the coastal region that you'd want to stay in, you can check out any of the following sites for a spectacular coastal flat for your holiday:
Now that you have a few resources to help you find that amazing apartment, all that's left is to book the trip. Each site will have its own requirements. But all are available to be done online and walk you through the process.
Final Thoughts…
So, we hope that this guide has helped you with your holiday planning. Choosing Cape Town as your home base for a little extra romantic holiday is a great choice. This city offers amazing scenery, interesting culture, and tons of great activities. You'll surely find Cape Town an ideal vacation destination with your special loved one.
Finding coastal flats in Cape Town for your couples' getaway can be stressful. And it will mean a little more work upfront. But it will be well worth it when you and your partner are able to watch that stunning sunset on the balcony of your coastal flat rental. The money and stress saved will make this holiday stand out. Plus, it will allow you to be relaxed enough to make some amazing lasting memories.
Worried about visiting Cape Town? Here are somme safety tips to put your mind at ease during your stay.