Sopron, Hungary: Ultimate Guide On What To See, Eat, And Buy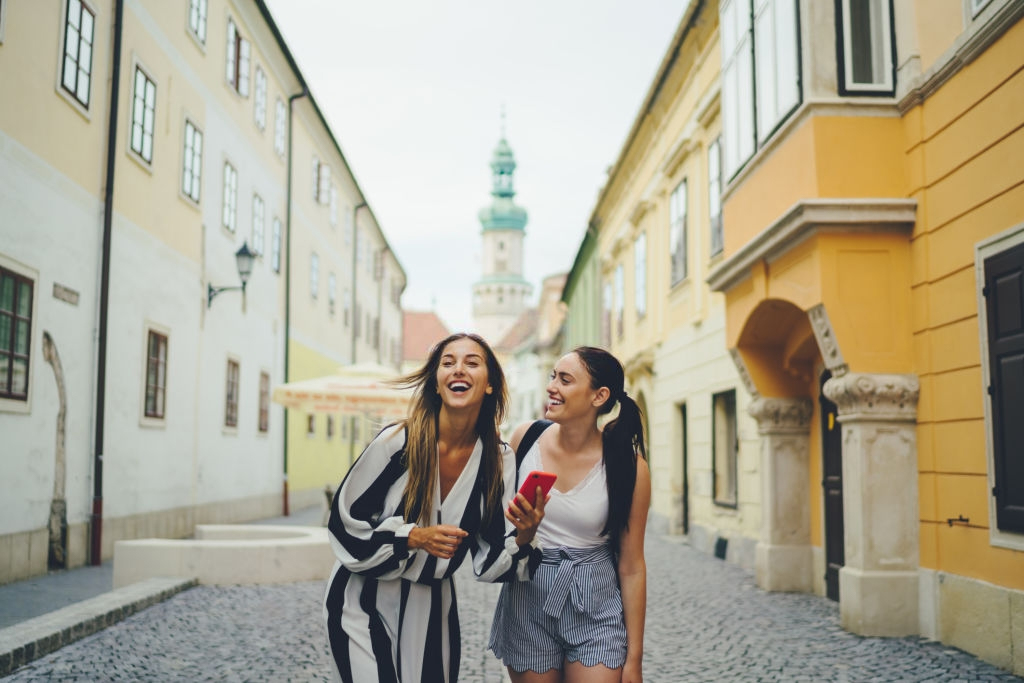 Visiting old cities and towns across Central Europe can make up for a lot of skipped history lessons. Each city has a marvelous story to tell. Once you find yourself in Hungary, head to the west to discover its hidden gem on the border with Austria – Sopron.
Is Sopron worth visiting? Yes! You will fall in love with its streets, landmarks, restaurants, and nature. Exploring this small city will help you learn more about Hungarian history, culture, and people.
Discover The History Of Sopron
If you are into history, then visiting a city such as Sopron is a must. The city itself originates from the 11th century. That was the time when the Hungarians strengthened ancient Roman walls to build a castle where Sopron is now. What's more, the main square of the modern city of Sopron used to be a Roman forum.
If that isn't enough to spark your interest, then the fact that the city was destroyed by fire in 1676 only to be rebuilt in a Baroque style might. However, the city wasn't lucky enough to preserve the buildings since it was bombed several times during World War II.
Moreover, as a city that brought about the fall of the Iron Curtain and reestablished trade with Austria again, the government wanted to turn it into an industrial city. Thanks to its medieval landmarks that still stand strong to attract tourists, Sopron is becoming more and more popular.
Things To Do In The City Of Sopron
Situated at the foot of the Alps, Sopron is truly fascinating and has a lot to offer for every kind of traveler. Here, we bring you a list of things to do in Sopron so you can plan your trip more thoroughly.
1.
Wander Around The Sopron's Cobbled Streets
Is there anything better than walking around the intact medieval old town? Not many towns in Hungary have a well-preserved city center like Sopron does. Therefore, spend some time just wandering up and down the streets and admire the architecture. Renaissance and Baroque buildings with elegant decorations are everywhere to show the town's rich history and prosperity.
Do you want to feel like you are in the Middle Ages? Then hesitate no more. Head to Sopron and enjoy walking down those picturesque, narrow streets. Don't miss the statue of Saint Trinity that is located in the middle of the main square. This statue shows just how wonderful Hungarian Baroque art was.
2.
No Visit To Sopron Is Complete Without Seeing The Fidelity Gate
Once you set foot in the Old Town of Sopron, you can't miss the Fidelity Gate. Why is it called the Fidelity Gate though? What many people don't know is that Sopron is considered to be the most faithful city in Hungary.
Sopron's citizens had a chance to join Austria and accept Austrian citizenship after the First World War. However, in a referendum in 1921, they decided to remain a part of Hungary. Hence, the Fidelity Gate is a symbol of their love and respect towards Hungary.
3.
Explore The 116 Steps Of The Fire Tower Lead You To A Breathtaking View
The Firewatch Tower is situated at the northern end of the main square of Sopron. A spiral staircase might not be fun, but the view is most certainly worth it. This 60-meter-high Firewatch Tower will let you enjoy the mesmerizing view of the hills as well as the inner town.
What's more, a visit to the tower can be an interesting history lesson after all. Once you enter the tower, you will see all the information about the history of the Fire Tower and its shape, too. If you would like to explore more, you can always head to its basement. The underground hides the Roman gate and some parts of the medieval Sopron buildings. Finally, there is a wonderful café on the first floor that still gives you a great view through oversized windows. Stop by if you are in for a snack or a tasty lemonade.
4.
Visit The Old Synagogue To Learn About Jewish Community
Built-in the 14th century, the Old Synagogue is a landmark you cannot miss out on in Sopron. Many towns in Hungary have beautiful synagogues and the one in Sopron is no exception.
The story behind its reconstruction is quite interesting as the synagogue was turned into private homes after the expulsion of the Jews from Sopron in 1526.
However, today, in the main room, you will find a medieval "holy of holies" with trees carved in stone as well as stunning stained-glass windows. What's more, you can even see a reconstructed ritual bath called mikvah in the courtyard. Nowadays, the Old Synagogue is a museum known for its originality and simplicity.
5.
The Goat Church – Don't Let The Name Confuse You
Those of you who are fans of gothic architecture will be fascinated by this 13-century Goat Church. Located in the city center, this church has a nice story behind its unusual name. A goat was trying to dig something on the place and eventually, a goat herder found gold.
What's more, the inside of the church is just as impressive as the outside. The paintings and fresco works are simply magical. Quiet, sacral music will make your visit even more unique.
However, do note that there are no guides to tell you the history of the church. However, you will easily find plaques at different points inside to tell you the history of different components. Additionally, you can always turn to a lady who sells candles and she will happily answer all your questions.
6.
Head To The Storno House To Enjoy The Glamour
Getting history lessons everywhere you go is certainly one of the most popular things to do in Sopron. The glamorous Storno House, for example, was built in 1417 and has a very rich history.
Firstly, it was home to King Matthias. Secondly, it was a place where Franz Liszt played two of his concerts. Finally, the Swiss-Italian family of Ferenc Storno took over the house and turned it into a monument.
Nowadays, however, the first floor of the house represents a local history museum. If you want to see some antiques and an impressive art collection, then you shouldn't miss the Storno House. The family was full of eager collectors and you will be fascinated by their living areas. Do note that you can't take photos in the museum, so focus on exploring the area and memorizing all the little details.
7.
Discover How The Romans Lived In The Fabricius House
Do you ever wonder what it was like to live in the Roman Empire? Sopron might as well be an ideal place to discover that. Head to the outstanding Fabricius House to explore some archaeological exhibitions of Celtic, Roman and Hungarian history.
On the other hand, if you want to see what a Roman bathhouse looked like, head to the basement. You will be amazed by the Roman statues of Juno, Jupiter, and Minerva. However, a huge Zeus stone statue will take your breath away.
8.
Spend An Afternoon Lazing In Sopron's Parks
If you ever get tired of wandering around this medieval town, you can find some peace and quiet in one of its numerous parks. Once you head south of the Old Town, you will come across several parks.
They are all in quiet areas so you can simply spend an afternoon relaxing in one of those beautiful parks. Read a book, enjoy the sun. Discover the statues and memorials of local figures.
9.
Can't Resist Shopping In Sopron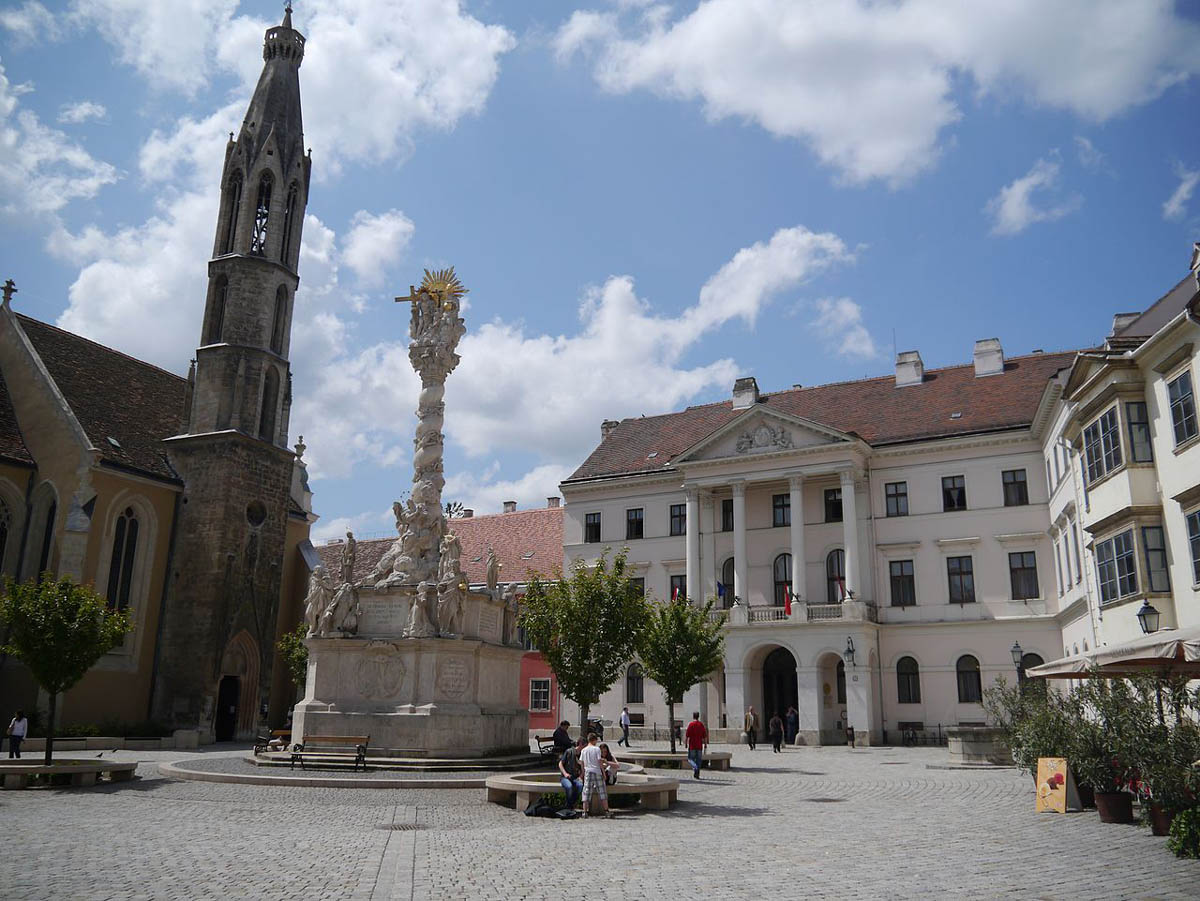 Even though Sopron is a small city, you can still indulge in a shopping spree in the Sopron Plaza. As the biggest complex in Sopron, this place serves as an entertainment center for families.
However, if you are more into modern shopping centers, then head to the Alpha Park. You can easily find everything you need here – from clothing stores to pharmacies to restaurants and cafes.
On the other hand, if you are looking for traditional Hungarian souvenirs, head to the porcelain store where you can get nice figurines and tableware.
10.
Discover Food And Drinks In Sopron
What makes traveling to other countries great is the very opportunity to learn about the cuisine and culture at the same time. Sopron offers an array of restaurants and bars that will satisfy most of your cravings.
Please Your Sweet Tooth In The Harrer Chocolate Factory
Have you ever been to a chocolate factory? You simply can't miss the Harrer Chocolate Factory when you visit Sopron. However, make sure you call them and book your chocolate tasting.
Can you just imagine trying twenty different types of chocolate? Eating fruit dipped in chocolate or simply having some hot chocolate? It sounds like heaven, right? Nice people in the Harrer Chocolate Factory will also show you a movie about chocolate-making. A complimentary glass of champagne will be much appreciated. Don't worry though, children get a non-alcoholic one.
Keep in mind that the tour and tasting can be quite pricey. However, if you take into consideration that all chocolate is handmade and of great quality, the visit is worth every penny. What's more, you can buy some amazing chocolate for your family and friends and bring one of the most original travel souvenirs back home.
Explore International Cuisines In Restaurants
Just like many other towns in Hungary, Sopron offers a wide range of restaurants for people who like to experiment with food.
If you would like to try some authentic Hungarian meals, then you will be happy to hear that Sopron offers a lot of restaurants serving traditional dishes. Don't miss the famous Hungarian goulash. However, be careful! It can be quite spicy.
You will find several Italian and Mediterranean restaurants all around the city. A unique atmosphere and casual elegance will make your meal even more special. Most of the restaurants have a nice, cozy, family atmosphere. Enjoy having a nice dinner in an outdoor garden after a long day of sightseeing.
A variety of restaurants serve grilled meat so head to one of those for a homey atmosphere and delicious food. On the other hand, if you are into Asian cuisine, you can always set out to one of the fast-food Chinese or Thai restaurants.
When In Sopron Drink Some Wine
Winegrowing in the Sopron area dates back to the Celts. Therefore, it's no wonder it's one of the oldest Hungarian wine-growing areas. A plethora of wine cellars and wine bars spread over Sopron and its region.
Visiting one of the Sopron's wine cellars is a thrill for all wine enthusiasts. Do note that most wine bars and wine cellars serve their wine. You can spend an evening tasting wine, cold plates or some popular Hungarian dishes. It sounds amazing, doesn't it? Feel free to ask if you could visit their vineyards. It can be an interesting trip too.
What's more, getting a bottle of wine from the Sopron area might as well be a great present. Keep that in mind when you go souvenir shopping.
11.
Kids Will Love The Lover Kalandpark Sopron
The Lover Kalandpark Sopron isn't only a place that will make kids happy. This place is ideal for adults too. If you love spending time in nature then this park is a must-see.
Even though the concept is rather simple, the park is brilliant. They offer climbing equipment and teach you how to use it. Three adults and three tracks for kids are available to practice your skills.
This park is ideal if you are in for some adventure and challenges as there are many difficulty levels. Spend some time enjoying the beautiful environment but keep in mind to bring a mosquito repellent. You know what they say. Better safe than sorry.
So Fun in Sopron!
If you don't feel like spending a lot of time sightseeing and exploring the city, Sopron should still be your choice. Since it's situated so close to the Alps, numerous hiking trails in this area will fascinate you. Give yourself some time off to enjoy stunning nature and views away from the noise of big cities. And if you find yourself in Hungary and want to explore other cities, like Budapest, here are some ideas on the best places you can visit.