Must-Try Food And Restaurants In Chinatown Chicago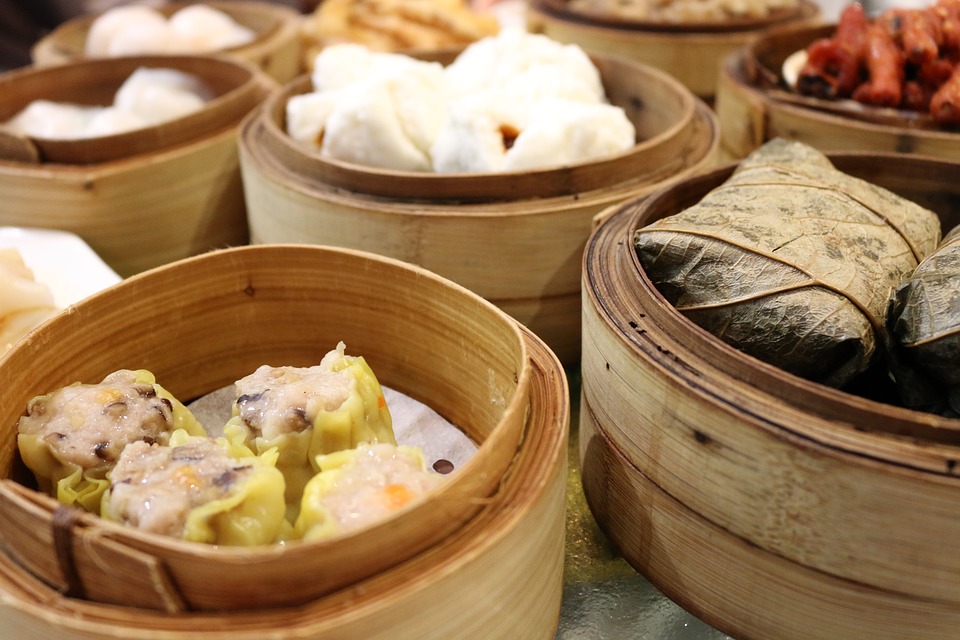 Wondering what Chinatown Chicago has to offer? Or simply just want to start a love affair with dumplings, dim sum, and everything in between? If yes, then you've come to the right place.
From the colorful shops, various events, to the busy markets and bars, there seem to be endless things to do when in Chinatown Chicago. But what top the list has got to be food—delicious food! Visiting this side of town can be a little daunting and confusing at first. But, we curated the best restaurants for you to get your dim sum cravings fixed!
Here's a round-up of the must-try food and restaurants in this town that's packed with culture, cuisine and all things creative.
1.
Qing Xiang Yuan Dumplings
When people ask about the best foods to try at Chinatown Chicago, dumplings are always on top of the list. For your dumpling fix, there's a lot of options to choose from. However, if you want the best dumplings, head on to Qing Xiang Yuan. Their fresh handmade dumplings are to die for and are recognized as #1 in all of Chinatown Chicago restaurants. With that recognition under their belt, this has got to be a must-try for anyone visiting Chinatown Chicago.
Qing Xiang Yuan Dumplings elevates dumpling experience by offering you a variety. This includes different fillings of pork, lamb, chicken, beef, seafood and more. Guests can also enjoy their dumplings steamed, crunchy, or boiled to succulence.
Their versions of chicken-and-cilantro and beef-and-onion dumplings are a crowd favorite. If enjoying the best lunch is in the plan, consider throwing in some of their well-seasoned barbecue skewers.
Location:
2002 S Wentworth Ave #103
Chicago, IL 60616
If you want to have a taste of dim sum in Chicago, you need to try it from the best and biggest dim sum restaurant in Chinatown Chicago, MingHin Cuisine. This popular and proud Michelin Bib Gourmand-awarded restaurant specializes in traditional and contemporary Cantonese and dim sum. It conveniently sits at the ground level of Chinatown Square. The famous restaurant offers spacious dining rooms, from casual booths to special tables for hot pots.
Aside from munching on some dim sum Chicago goodness, feast on their other tasty options. These include juicy har gao stuffed with plump seasoned shrimp, roast pork belly, Beijing duck, mixed seafood and egg rolls, among others.
Location:
2168 S Archer Ave
Chicago, Illinois 60616
Another must-try restaurant in Chinatown Chicago is Cai. Located in New Chinatown, Cai is killing the dim sum competition with their amazing versions of the chicken feet, siu mai, creamy egg yolk buns, and a lot more.
The upscale two-floor restaurant is overlooking the Chinatown Square Mall. They may be well known for their traditional, Hong Kong-styled dim sum, but Cai also offers an extensive list of Cantonese classics. These include braised sea cucumber and abalone and other crowd favorites such as Korean-style beef short ribs and pan-fried turnip cake.
Location:
2100 S Archer Ave
Chicago, IL 60616
If you're craving for some dim sum Chicago experience but want a more elegant setting, go to Phoenix Restaurant. Located on the second floor, Phoenix gives you a full view of the hustle and bustle of New Chinatown while enjoying your meal.
Phoenix has a variety of dim sum offerings, noodle dishes, and soups. Aside from that, they also offer hefty options of poultry, beef, and seafood dishes that will surely live up to your best lunch or dinner expectations. Their careful attention to the traditional dim sum experience makes the Phoenix Restaurant among the must-try restaurants in Chinatown Chicago.
Location:
2131 S Archer Ave
Chicago, IL 60616, USA
Another must-try food in Chinatown Chicago is the Peking duck. Feast like a king at BBQ King House with their specialties such as grilled meats and poultry. Their Peking duck spread comes with duck bone soup, crispy duck baos, shredded duck, and fried shrimp. A la carte options are also available, and their roasted pork and soy sauce chicken is the other best-sellers.
BBQ King House remains one of the favorite Chinatown Chicago restaurants. They continue to attract locals and tourists with their takeout counter in front, where marinated chickens and crispy pork sides dangle by the window.
Location:
2148 S Archer Ave
Chicago, IL 60616, USA
For spicy food lovers, there's a Chengdu-style Sichuan restaurant in Chinatown Chicago that's grabbing attention all the way to the southern end of Wentworth. Sze Chuan Cuisine uses a wide variety of spices to serve the best dishes. Yet, they're careful enough not to lose the richness and natural flavors of the ingredients in the process.
This eatery specializing in Szechuan dishes might be among the best Chinatown Chicago restaurants serving spicy dishes. If you're ever in this side of town, be prepared to brave a high spice level in most of their offerings such as the Ma Po Tofu. This one is recommended by both the chef himself and the late Anthony Bourdain. Aside from spicy food, Sze Chuan also has other familiar items on its menu, including egg rolls, steamed buns, and beef satay.
Location:
2414 S Wentworth Ave
Chicago, IL 60616, USA
7.
Saint Anna Bakery and Cafe
Moving on to some light and quick options, tasty pastries are excellent treats to eat in Chinatown Chicago. Take a trip to Saint Anna Bakery and Cafe, which sits conveniently in New Chinatown. Here, you can enjoy savory and sweet treats that you can either eat there or bring home.
Saint Anna Bakery is most famous for their egg tarts, comprising a mild-sweetened custard inside a crumbly shortbread crust. Other must-try offerings include the pineapple custard bun, cha siu bao, egg tarts, buns, mochi sesame balls, and deep-fried orbs. In between bites, you can enjoy some of their refreshing Hong Kong-style milk teas.
Location:
2158 S Archer Ave
Chicago, IL 60616, USA
If you want to have a taste of quality and tradition, you need to visit Chiu Quon Bakery. This bakery has been operating for more than 30 years now. They are the oldest bakery in Chinatown Chicago. However, its credibility to withstand the test of time isn't the only reason why people keep coming back; the reasons to visit Chiu Quon go beyond pork buns.
When stepping in Chiu Quon Bakery, expect a variety of sweet to savory options to fill your hungry belly. Get your hands on their popular barbecue pork buns, egg custard tart, almond cookies, and chestnut, and cream cakes just to name a few. With their long mouth-watering list of options, it seems Chiu Quon has something for every craving.
Location:
2253 S Wentworth Ave
Chicago, IL 60616, USA
Heading over to Chinatown Chicago late at night? Don't worry because this town is home to late-night food establishments. Among the busiest at night is Chi Cafe. This small but modern eatery has stolen the hearts of many with its extensive offerings of classic Chinese dishes. The best part is they're open until late at night.
The must-try dishes at Chi Cafe include Singapore noodles, crab rangoon, General Tso's chicken, orange chicken, among other seafood entrees and congee. These are all perfect as best lunch or dinner offerings. Their wide selection of soups is also a comforting option for guests who visit late at night. The menu extends to a wide selection of fresh fruit smoothies, milkshakes, teas, and other hot and cold drinks. No wonder Chi Cafe has become a favorite dining spot of many.
Location:
2160 S Archer Ave
Chicago, IL 60616, USA
Meals are just half the story; the refreshments seal the deal. When in Chinatown Chicago, you are not only promised with delicious food but also with equally delicious drinks. Most — if not all — Chinatown Chicago restaurants are prepared with a list of refreshments to offer, especially with a variety of teas.
Bingo Tea will have you craving for more of their fruit teas and milk teas in different flavors. Choose from orange, strawberry jasmine, roasted oolong, and jade dew green tea with cheese milk.
Bingo Tea also offers purple yam milk, fruit yogurts in mango, blueberry, and cherry. But aside from their passion for creating delicious drinks, they're even more passionate about their bread. Bingo Tea serves the best European bread in town, making it a huge favorite and a definite must-try for both locals and tourists.
Aside from refreshments, Bingo Tea offers an enticing menu of Malaysian noodles, rice, and snacky dishes. These are perfect pair with their vast tea options.
Location:
2150A S Archer Ave
Chicago, IL 60616, USA
Before Bingo Tea joined the fun in Chinatown Chicago, there was the pioneer of bubble teas — Joy Yee Noodles. It's no surprise why people crowd this spot to sip and enjoy their famous bubble tea. Guests can enjoy customizing their drinks with a wide selection of ingredients. These include papaya, lychee, avocado, taro, and chewy tapioca pearls.
Joy Yee Noodles satisfies not just your thirst but also your hunger. They offer budget-friendly but tasty noodles, soups, rice, and meat options, among others. This makes this restaurant a favorite one-stop-shop for hungry and thirsty guests.
Location:
2139 S China Pl
Chicago, IL 60616
Final Bite
Chinatown Chicago is a gem nicely tucked away in the South Loop of the city. This small but close community is known for its vibrant colors, busy markets, activities, and display of art and culture. But just like what most visitors say, they come to sink their teeth into some of the most dynamic and delicious meals that Chinatown has to offer. With Chinatown Chicago being home to different restaurants and varying tastes, there are truly more reasons to come for the food, stay for the culture, and keep coming back for more.