9 Beautiful Louisiana Beaches to Visit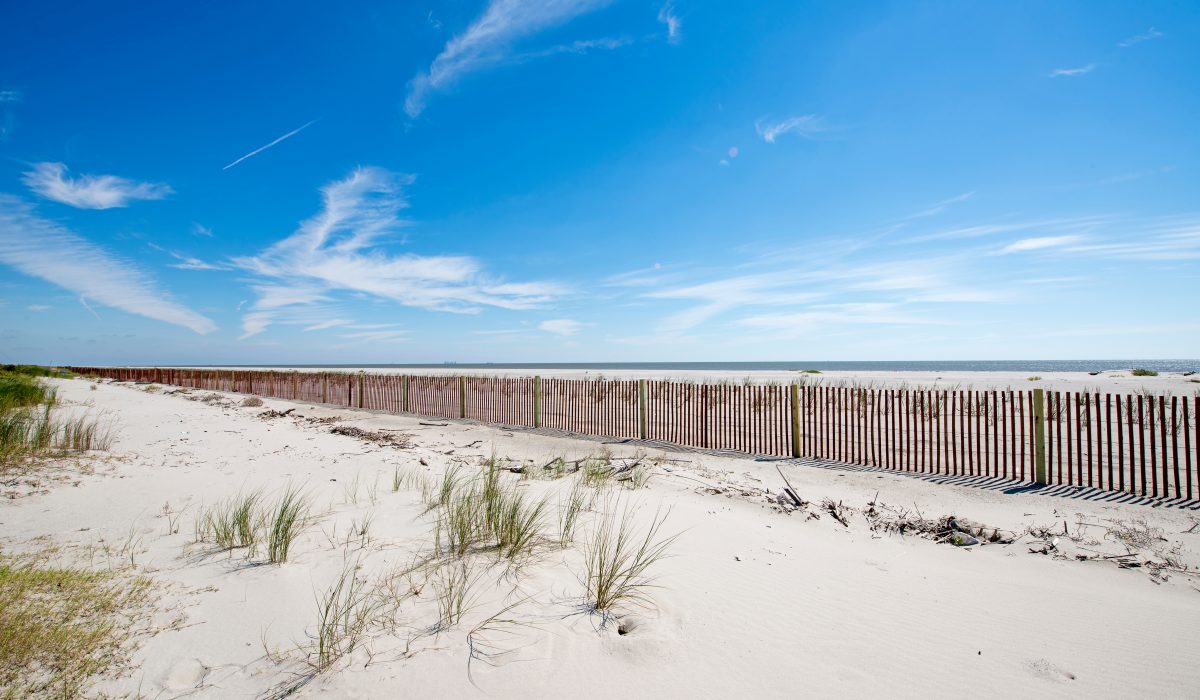 Louisiana beaches may be less well known than the beaches in California, but there are actually some beautiful hidden beaches in the Pelican State that you can visit. Regardless if you are looking for a laid-back vacation or an active one, you can choose from several white sand Louisiana beaches. Louisiana is home to many other tourist attractions such as the Old State Capitol, state parks, museums, and national wildlife refuges. However, people can certainly still enjoy some of the calming and peaceful beaches in Louisiana.
To make your stay even more memorable, you can spend your time doing fun water activities such as playing beach volleyball, deep-sea fishing, and water skiing on Louisiana beaches. Around the beach area, you can also opt to go on land activities such as appreciating the wildlife, going on nature trails, and camping. Some beaches around the state hold the biggest annual festivals, too. Read on to find out all about the nine Louisiana beaches that you should not miss out on when planning your next beach escape!
1. Grand Isle
Grand Isle is undoubtedly considered one of the best beaches in Louisiana for having something in store for everyone. It is a barrier island located on the gulf coast of Mexico and also resides in a state park. A day trip to the Grand Isle Beach takes only a 2-hour drive from New Orleans, making this awesome spot highly convenient for both tourists and locals alike. You can enjoy a plethora of beach fun such as going on deep-sea fishing day or night and off the fishing pier.
And if you visit during the spring break, you can even catch sight of thousands of migrating birds as they flock to their wildlife refuge. In fact, Grand Isle also celebrates the annual Migratory Bird Festival. Moreover, as a Pelican state, you can expect to see a lot of brown pelicans during the spring break, too!
2. North Beach
If you are more into a bustling and rowdy beach trip, North Beach is the right place for you! North Beach is a wide and long white sand beach where people love to catch the sunset. It is also the only inland beach located on Louisiana's Lake Charles. Keep in mind that annual big festivals are being held in North Beach since it is connected to September 11th Memorial Park, Millennium Park, and Veteran's Memorial Park. Make sure to visit when these festivities are being held and don't forget to bring your picnic tables!
With all the trees surrounding the place, you can do picnics all year round on this Louisiana beach. You will also get to enjoy the city view and just watch boats pass by. So if you are looking for a place to unwind while having fun, definitely check out North Beach. Relax and immerse yourself with a great view, good food, and the best company.
3. Fontainebleau State Park Beach
Don't have much time? Fontainebleau State Park Beach is perfect for a quick beach getaway and a great escape from the busy city. This state park is only an hour's drive from New Orleans and is located on Lake Pontchartrain. Fontainebleau State Park Beach is also one of the beaches in the south of Louisiana lake. As a family-friendly beach area, both adults and children can enjoy water sports and activities such as fishing and kayaking.
Alternatively, you can do land activities such as in-line skating, biking the Tammany Trace, exploring the Fontainebleau State Park Plantation Sugar Mill, and walking on a six-mile nature trail. The Fontainebleau State Park is also a great camping site where you can witness the beauty of Lake Pontchartrain. No matter what you are in for, chances are you can do it in Fontainebleau State Park.
4. Holly Beach
Holly Beach, also known as Cajun Riviera, is one of the several beaches along the gulf shores of Mexico and is about an hour away from Lake Charles. Locals also refer to Cajun Riviera as the wide area where you can just lay down and appreciate the fine white sand, with surrounding houses on stilts.
Although it is a small community, it does not compromise the fun and activities you can look forward to doing in Holly Beach. For starters, crabbing is a popular activity in this area because of the fine sands. Aside from that, Holly Beach is also known for other exciting activities such as fishing, shelling, diving, boating, windsurfing, and bird watching. So if you're looking to do a lot of water sports or to just appreciate the serene sight of the beach, make sure to include Holly Beach in your itinerary.
5. Shell Beach
Eyeing for a cheap and quick getaway? One of the many interesting Louisiana beaches where both locals and vacationers plan their next beach holiday is Shell Beach. This Louisiana beach is perfect for a spontaneous day trip because of its proximity to New Orleans, which is only an hour's drive away. Since Shell Beach is actually an inland lagoon, it is ideal for boating and not necessarily for swimming. That said, you can still enjoy this peaceful and quiet pebble beach and go on deep-sea fishing. Sunbathing is also a common activity during low tide. Shell Beach is loved by many locals because this Louisiana beach makes it convenient to disconnect from the city and just appreciate the quiet.
6. Cypremort Point State Park
Inside the Cypremont Point State Park is Cypremont Point Beach, a popular destination among beachgoers. If you are looking for fun water activities, make sure to include this family-friendly beach on your list! The beach is popular with vacationers not only because they can swim and sunbathe on such a beautiful Louisiana beach but also because it is a great place to bring your picnic tables and enjoy windsurfing, crabbing, and boating.
After spending time on this beach, you may want to explore Point State Park. The park is also known for the different kinds of fish. If you're into fishing, take advantage of the fishing pier that is 100 feet long and be amazed by the diverse fishes you can catch!
7. Rutherford Beach
Planning to bring your pets to the beach? Don't make a pass on Rutherford beach! This pet-friendly beach is the perfect location for you and your fur babies to romp about. A lot of locals actually reside in this area and if you are looking for another family-friendly beach spot, then Rutherford beach is also the place to be.
Having mixed waters from the Mexican gulf coast and Mermentau, kayaking and canoeing are some of the popular activities in Rutherford Beach. For more extreme water sports and activities, you can actually start at the Mermentau River all the way to the Gulf of Mexico. Apart from that, you can also enjoy collecting shells, fishing, and camping. Some tourists even receive free crabbing lessons from the community's friendly locals. If you are feeling a bit more adventurous, check out Rutherford beach for the strong winds and waves. The welcoming ambiance that this rustic beach offers will keep you coming back for more!
8. Bogue Chitto State Park Beach
Located in Franklinton just an hour's drive away from New Orleans is Bogue Chitto State Park where Bogue Chitto Beach is located. The beach is the perfect spot where you can swim, fish, and ride the kayak. And if you're up for even more fun outdoor activities in Louisiana, Bogue Chitto State Park is the place for you! Choose from camping, going on a seven-mile nature trail, riding a 14-mile trail, and even visiting Fricke's cave, one of the main attractions in the area.
After spending a whole tiring day at the state park, let off some steam by just floating around the Bogue Chitto Tubing Center. You are free to canoe, kayak, and paddle your own tube for up to 4 hours down the wonderful Bogue Chitto River. Moreover, if you are into wild animals, Bogue Chitto State Park is also a wildlife refuge for alligators, snakes, raccoons, as well as deers.
9. Elmer's Island Beach
If you are looking to experience several things in one place, Elmer's Island Wildlife Refuge is the ideal place for you. It is home not only to wildlife but also consists of Elmer's Island and the coastal dune. The beach is also open to fishing activities and if you're a fan of fishing, you'll truly enjoy doing it here. Spend your vacation on Elmer's Island Beach catching blue crabs, sea catfishes, southern flounders, and many more!
Apart from discovering fishes of different kinds, Elmer's Island Wildlife Refuge also prides itself as a tourist location for birding. If you visit during some of the bird migration seasons, you'll witness the beauty of different bird species such as piping plovers, magnificent frigatebirds, and reddish egrets. Elmer's Island Wildlife Refuge surely serves as a reminder not only of the beauty of the different bodies of water in Louisiana but also of natural wildlife.
Find the Unexpected Beauty in Louisiana's Beaches
Take a breather and have fun swimming, playing beach volleyball, deep-sea fishing, water skiing, and even going on a nature trail on one of these best beaches in Louisiana. Spend your next summer or spring vacation exploring the wonderful Louisiana beaches and discovering new and exciting water activities you'll surely enjoy!