5 Great Weekend Getaways From Bangalore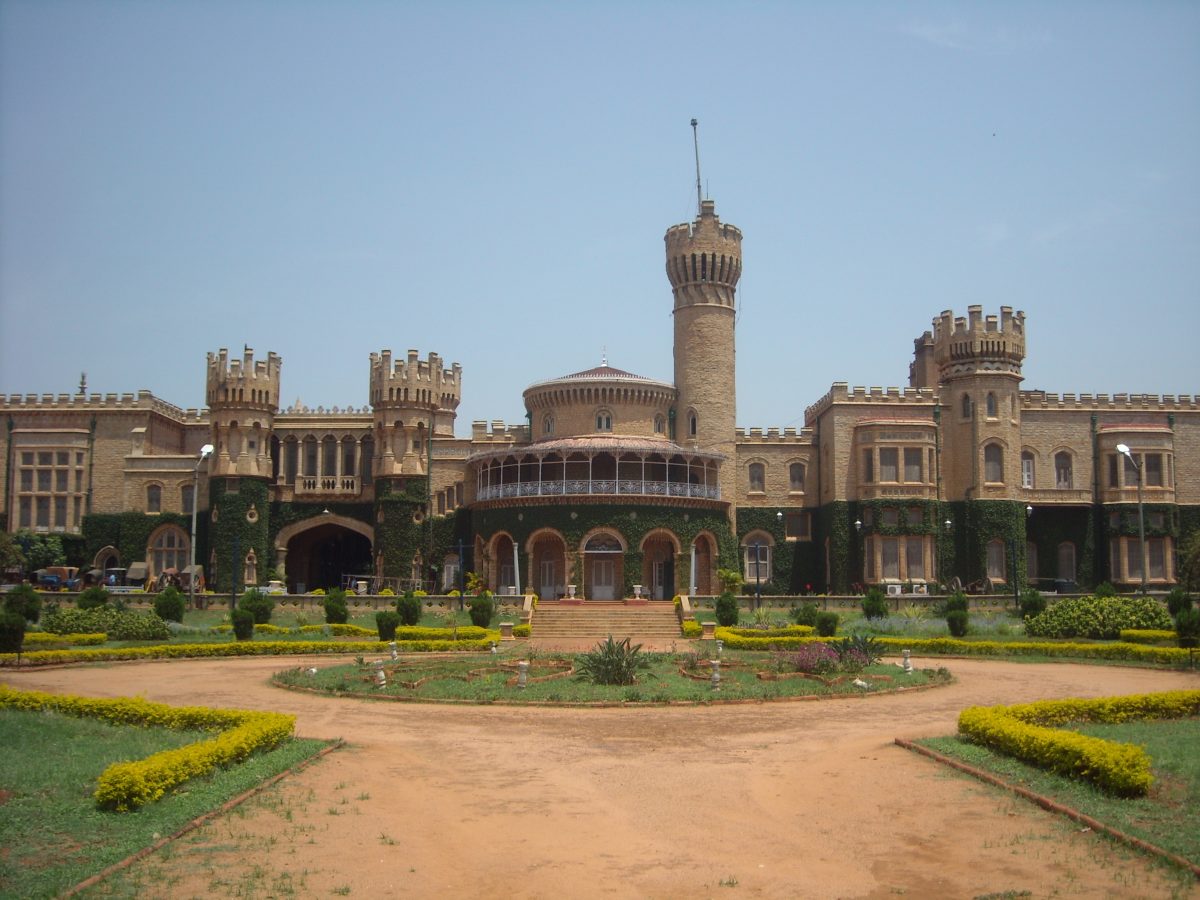 Are you looking for some fantastic weekend getaways from Bangalore? Read on to find out some excellent places around the city.
Bangalore is a city abuzz with professionals from all corners of India. Lauded as the Silicon Valley of India, you'll find plenty of local eat-outs, bars and places to break life's monotony. However, this vibrant city is also blessed with some of the most fantastic weekend getaways, which are close to nature.
So, if you stay in Bangalore and love exploring the mountains or some historical sights, you are lucky. All you have to do is pack your bags for the weekend and visit one of the following grand escapades. And your Monday will no longer be blue, but super energetic. Ready?
Top Five Weekend Getaways From Bangalore:
Starting with the closest weekend getaway from Bangalore, Mysore is the best escape from the city conundrums. It's also the cleanest city in India and is a paradise for history geeks. The Mysore Palace is one of the most exquisite royal palaces in India and is known for its extravagant splendour.
Places To Visit In Mysore:
You'll love exploring the majestic Mysore Palace, including the various assembly halls, museums, etc. Also, there are many tourist attractions worth exploring in Mysore, from museums to bazaars. During the Dussehra festival, the city is full of vigour, and that's the ideal time to visit as a Bangalore getaway.
How To Reach Mysore From Bangalore?
There are multiple transportation alternatives to reach Mysore. The Bangalore to Mysore distance is a little less than 150 km. And, it will take you only around three and a half hours via car, or bus.
So, you can catch KSRTC or private buses from the Kempegowda Bus Station to Mysore. For air travel, you'll have to book a flight from Bangalore International Airport. However, plenty of trains will also be available, with the railway station being only two km from the city's heart.
One of the best weekend getaways from Bangalore, Coorg is best known for its imposing hills and amazing sights. It has a variety of landscapes which will leave you in awe with their natural beauty. Locally known as Kodagu, this cosy hill station has an elevation of around 900 meters. In Coorg, you'll be in to treat your mind with some truly refreshing views of nature and its revelations.
Places To Visit In Coorg
There are many places to visit in this Bangalore getaway. Namdroling Monastery, Abbey Falls, Raja's Seat, Somwarpet and Honammana Kere Lake, are a few examples for peace lovers. While for adrenaline junkies, the Nagarhole National Park, river rafting and trekking are pure bliss.
How To Reach Coorg From Bangalore
There are also many other historical places worth a visit in Coorg. While Coorg is only 276 Km from Bangalore, a long drive is one of the best ways to reach here. The nearest train stations are Mysore and Mangalore. Besides, for air travel, Mangalore is the nearest airport, with next being Bangalore.
Driving yourself or on a KSRTC bus, it will take you between four to five hours to reach Coorg. The journey in itself is a great perk to be on.
Touted as one of the best hill stations in India, Ooty remains at the forefront for Karnataka tourists. It has mesmerizing grasslands that have all the magic to refreshen your senses like never before.
One of the famous weekend getaways from Bangalore, you'll surely adore its picturesque beauty. It's also noteworthy that almost all tourists dream of having a cottage on one of Ooty's many marvellous hills. And why not? Every inch of this tourist attraction merits a glimpse.
What To See In Ooty?
Set in the Nilgiris, the mountains are a sight to behold, especially the Dodabetta Peak. A ride on the iconic Nilgiri Mountain Railways will take on a fantasy trip. Plus, the Rock Garden, Botanical Garden, Ooty Lake, and Emerald Lake are most visited places in Ooty.
Also, don't miss the Needle View Hillpoint, Kalhatty Waterfalls, Mudumalai National Park, Tea Museums, on your trip to Ooty. There are also many historic British era buildings, churches, etc., apart from many more waterfalls, and wildlife escapades.
Travelling From Bangalore to Ooty:
This fantastic tourist destination is located 274 km from Bangalore, Karnataka. The nearest airport is in Coimbatore, which is 100 km away. While Coimbatore and Tiruppur are the closest if you are travelling by train.
Most Karnataka tourists prefer hiring a private car, or a cab, or book a bus ride to Ooty. Albeit, it is also the most convenient option to explore the countryside, at its best.
Mangalore is one of the astounding seaside weekend getaways from Bangalore. A major seaport in Karnataka, it is also home to some exciting attractions worth exploring. It has pristine beaches, fresh seafood, historical marvels, and much more.
Mangalore Tourist Attractions:
Mangalore has some fascinating Beaches, like Panambur and Tannirbhavi Beach. The Milagres Church, Mangaladevi Temple, and Someshwara Temple are some historical and religious sites to visit.
In addition, you can try some surfing and fresh seas side delicacies at the local eateries. You can also hit the Sammilan Shetty's Butterfly Park or the iconic NITK Lighthouse. The Pilikula Golf Club is for the lovers of the sport.
How To Travel From Bangalore To Mangalore?
Mangalore is about 350 km from Bangalore's Kempegowda Bus Stand. This land route takes around seven hours via road. So, if you are planning a road trip by bus or car, choose an overnight trip.
Otherwise, rail and air travel alternatives are also available. So if you are travelling alone, or with a bunch of friends or family, Mangalore will be a great weekend getaway from Bangalore.
For a little more extended weekend getaway, Pondicherry can offer you a plethora of tourist attractions. A former French colony, Pondicherry still retains its close ties with its heritage. Its unique culture is visible in its outstanding churches, beaches, and structures, etc., that ooze off the Victorian era Europe.
Tourist Places In Pondicherry:
The ancient churches like the Immaculate Conception Cathedral and Basilica of the Sacred Heart of Jesus are simply outstanding. While the Lady Des Angels – Notre Dames Church is a peaceful place to be at.
The Botanical Garden, French Soldiers War Memorial, are some other places to visit in Pondicherry. You can also calm your senses at the Promenade Beach, Rock Beach, or at Pondicherry's Auroville. Not to mention, there'll be plenty of sightseeing and photo options in the city.
How To Reach Pondicherry From Bangalore?
The distance from Bangalore to Pondicherry is 320 km. There are no air travel options for travellers. However, rail and road routes are the most commonly availed travel alternatives.

Work can be stressful. But visiting these getaways will not only make your weekend great but revitalize your mind to deliver its best. So now that you've been through the top weekend getaways from Bangalore, we expect some bags to be packed really soon this coming weekend!