12 Best Attractions In Edinburgh – Escape The Festival Madness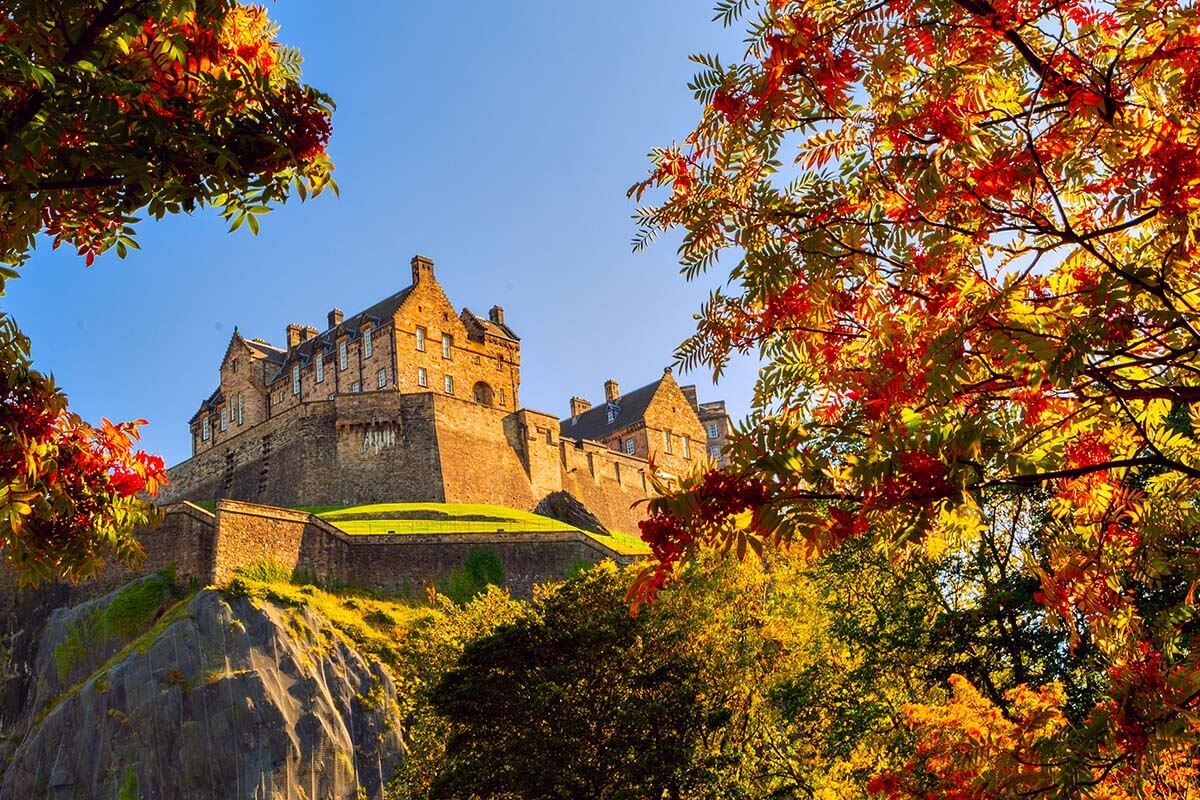 Edinburgh, the capital city of Scotland, is a vibrant and culturally rich destination that offers a perfect blend of history, architecture, and natural beauty. Known for its dramatic castle perched on top of an extinct volcano, Edinburgh attracts millions of visitors every year. While the city is famous for its annual Edinburgh Festival, which brings an influx of people and energy, there are many incredible attractions to escape the festival madness and experience the true essence of this remarkable city. From historic landmarks to stunning landscapes, Edinburgh has something for everyone. In this article, we will explore the 12 best attractions in Edinburgh that are perfect for those seeking a break from the festival atmosphere and want to indulge in the city's diverse offerings. So, let's embark on a journey to discover the hidden gems of Edinburgh!
Edinburgh Castle
No visit to Edinburgh is complete without a trip to its iconic castle. Perched on a volcanic rock, this historic fortress offers breathtaking panoramic views of the city and houses the Honours of Scotland (Crown Jewels) and the Stone of Destiny.
Royal Mile
Spanning approximately one mile, the Royal Mile is a bustling street that connects Edinburgh Castle to the Palace of Holyroodhouse. It is lined with quaint shops, restaurants, and historical landmarks, making it a must-see attraction for history buffs and shopaholics alike.
The Real Mary King's Close
Step back in time and explore the hidden streets of Edinburgh's past at The Real Mary King's Close. This underground tour takes you through a preserved 17th-century street, providing a fascinating glimpse into the city's history and the lives of its inhabitants.
Arthur's Seat
For nature enthusiasts and adventure seekers, a hike up Arthur's Seat is a must. This ancient volcano offers breathtaking views of the city and surrounding landscape, providing the perfect escape from the hustle and bustle of the festival crowds.
National Museum of Scotland
Immerse yourself in Scotland's rich heritage at the National Museum of Scotland. With exhibits ranging from ancient artifacts to modern art installations, this museum offers a comprehensive overview of the country's history, culture, and scientific achievements.
Holyrood Palace
The official residence of the British monarch in Scotland, Holyrood Palace is steeped in history and regal splendor. Take a guided tour of the palace and its stunning gardens, and learn about its role in Scottish history and as a setting for official events.
The Scotch Whisky Experience
No trip to Scotland is complete without a taste of its world-renowned whisky. Visit The Scotch Whisky Experience to learn about the production process, sample different varieties, and even blend your own whisky as a unique souvenir.
Calton Hill
Perched high above the city, Calton Hill offers panoramic views of Edinburgh's skyline. Admire the iconic monuments, including the National Monument and the Nelson Monument, while enjoying a peaceful and scenic escape.
Royal Yacht Britannia
Step aboard the Queen's former floating residence at the Royal Yacht Britannia. Explore the luxurious decks, visit the Queen's State Apartments, and learn about the yacht's fascinating history as a symbol of British royal prestige.
National Galleries of Scotland
Art enthusiasts will appreciate a visit to the National Galleries of Scotland, home to a vast collection of artworks spanning centuries. From classical masterpieces to contemporary pieces, there is something to captivate every artistic taste.
Dynamic Earth
Embark on a journey through time at Dynamic Earth, an interactive museum that explores the history of our planet. From dinosaurs to ice ages, volcanic eruptions to space exploration, this immersive experience is both educational and entertaining.
St. Giles' Cathedral
Marvel at the stunning Gothic architecture of St. Giles' Cathedral, known as the High Kirk of Edinburgh. Step inside to admire its intricate stained glass windows and ornate interior, and maybe even catch a glimpse of a choir rehearsal or organ recital.
So, whether you're looking to escape the festival madness or simply explore the best of Edinburgh, these 12 attractions are sure to captivate and inspire. Embrace the city's rich history, immerse yourself in its cultural offerings, and create unforgettable memories in the stunning capital of Scotland. Visit the 12 Best Attractions in Edinburgh – Escape the Festival Madness, and let the magic of this enchanting city unfold before your eyes!
Conclusion
Edinburgh is a city that offers much more than its world-famous festivals. While the energetic atmosphere of the festivals can be exhilarating, it's also important to take some time to escape the festival madness and explore the many other attractions this beautiful city has to offer.
From stunning historical landmarks to picturesque natural landscapes, Edinburgh has something for everyone. Whether you're a history buff, an art enthusiast, or a nature lover, you'll find plenty to discover and experience here.
So, next time you're in Edinburgh, make sure to take a break from the festivals and check out some of the city's best attractions. You won't be disappointed!
FAQs
Q: What are some attractions in Edinburgh other than the festivals?
A: Edinburgh has a wealth of attractions to explore, such as Edinburgh Castle, Holyrood Palace, the Royal Mile, Arthur's Seat, and the National Museum of Scotland.
Q: How can I escape the festival madness in Edinburgh?
A: To escape the festival crowds, you can visit the tranquil Royal Botanic Garden, take a hike up Calton Hill for panoramic views of the city, or explore the charming neighborhoods of Stockbridge and Dean Village.
Q: Are there any outdoor attractions in Edinburgh?
A: Absolutely! You can explore the beautiful Princes Street Gardens, take a stroll along the Water of Leith Walkway, or visit the picturesque Edinburgh Zoo to see the famous pandas.
Q: Are there any cultural attractions in Edinburgh?
A: Edinburgh is rich in cultural attractions. You can visit the Scottish National Gallery, attend a performance at the Edinburgh Playhouse, or explore the vibrant street art scene in the city.
Q: Are there any day trips from Edinburgh?
A: Yes, you can take day trips from Edinburgh to explore the stunning Scottish Highlands, visit the famous Loch Ness, or discover the charming towns of Stirling and St. Andrews.