Where to Stay in Rome: From Budget to Luxury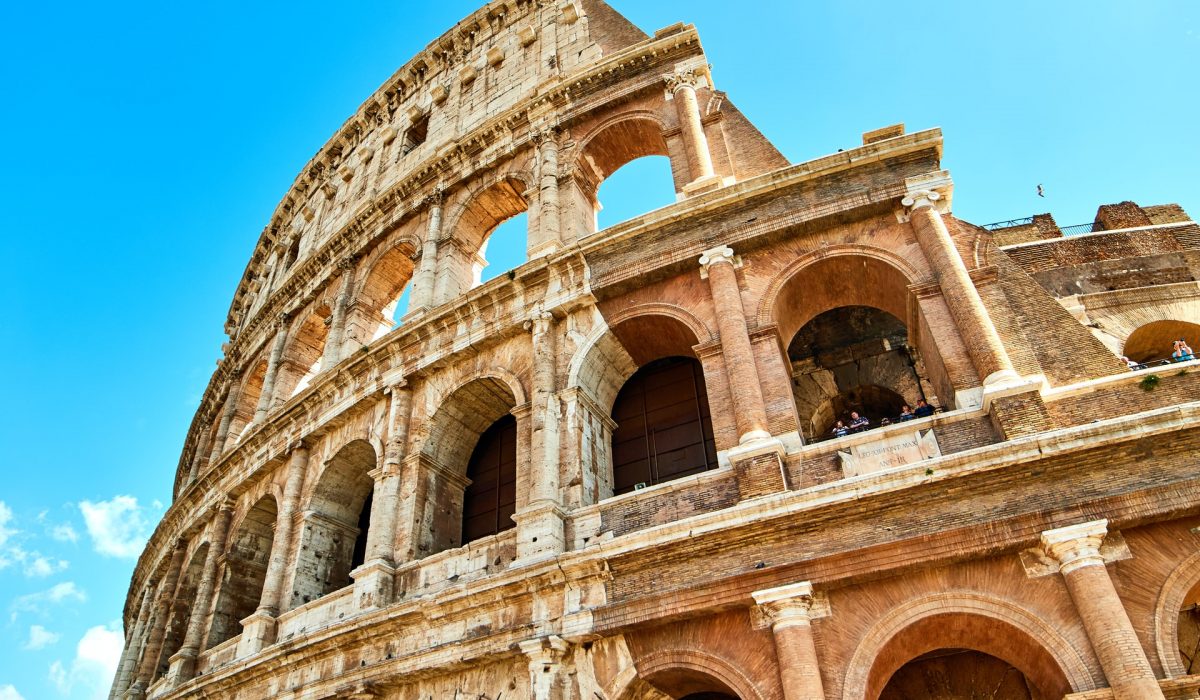 With an ancient history dating back to almost 2,800 years ago, Rome has so many things to offer. Whether you're in for an artsy exploration, a historical trail, or a gastronomic tour, this ancient city will parade its iconic sites right at your doorsteps. So it's important to make a thorough research on where to stay in Rome.
But aside from the memories kept in your camera roll and souvenirs on your fridge door, you can also bring with you the Roman philosophy of "La Dolce Vita", which will help you have a better outlook in life.
At this point, we can assume that you already have a rough draft of your Rome itinerary. But if you are still unsure about the ideal place to stay in Rome — preferably somewhere you can easily access the tourist spots you want to visit — then you've come to the right page!
Let's be honest, when we are on a holiday, we hate waking up early to travel to the tourist spots. At the same time, we also don't like waking up in a rowdy neighborhood teeming with tourists. To illustrate, we know you just want to toss a coin at the Trevi Fountain when it's still less crowded, but you also don't want to wake up at dawn. With this, it's good to know the different neighborhoods to help you decide where to stay in Rome, Italy.

Rome, The Eternal City
Rome is an eclectic city dotted with gigantic ruins like the Colosseum and Roman Forum, as well as world-famous museums and art galleries, such as the Castle Sant'Angelo and Galleria Borghese. And, of course, it is home to old churches and the Roman Catholic seat of St. Peter's Basilica. Moreover, as you navigate through the city, you will also see its vibrant piazzas or plazas. From dusk to dawn, you will see them teeming with people from different walks of life. Most of all, the piazzas are also home to many trendy bars, quirky cafes, and restaurants offering authentic Roman cuisine, as well as fusion with Jewish and other international flavors.
Depending on the kind of itinerary you set for yourself, you'll easily find great hotels at every nook and cranny of the city. Let's take a look at the neighborhoods to help you decide where to stay in Rome.
1. Testaccio
Testaccio is home to two monumental sites in Rome, the Pyramid of Cestius and Monte Testaccio. The Pyramid of Cestius is an ancient Roman pyramid made with Carrara marble and stands 30 meters high. Meanwhile, the Monte Testaccio is a man-made terracotta mountain that spans more than 215,000 square feet with a height of 115 feet. But unlike most neighborhoods, this is quite far from the center. In the case of Monte Testaccio, it's 2.5 miles away from the Pantheon. Perhaps, this is why it's a cheaper neighborhood.
But if you are a foodie, Testaccio is where to stay in Rome. You can find several authentic Roman restaurants and Roman-Jewish restaurants in the area, as well as local markets where you can get fresh ingredients should you decide to make your version of their famous Italian dishes. Some of the traditional Roman restaurants are Checchino dal 1887 and Agustarello a Testaccio, while a famous Roman-Jewish restaurant is the BellaCarne Kosher Grill. If you want a more in-depth gastronomic tour, you can also join guided eating tours.
Budget: Hotel Aventino
Price per night: starts at US$77 for two adults
Perched near the serene Aventine Hill and is ten minutes away from the Caius Cestius's Pyramid, Hotel Aventino displays a medieval interior with distinct luxurious fabrics and parquet flooring. The rooms are adorned with stylish sconce and polished wooden furniture. When you book in Hotel Aventino, they will also serve you with continental breakfast that you can savor in their picturesque floral garden.
Luxury: San Anselmo
Price per night: starts at US$103 for two adults
From a private villa in the 1960s to a medieval era-inspired hotel, San Anselmo allows you to step into the monarchical beauty of Rome. Situated in the quiet residential area of Aventine, San Anselmo offers tranquility of nature away from the bustling city noise. When the weather is good, you can also take your breakfast at its outdoor garden. You may also enjoy dining at their dining halls that boast elegance with draping beige curtains and vintage tables and chairs. San Anselmo is definitely of Roman character which makes it one of the best places to stay in Rome.
2. Prati
Conveniently located above the Vatican City and dubbed as the "white collar" neighborhood, Prati perfectly combines traditional and modern culture. During the day, the neighborhood of Prati is filled with suit-clad people completely in business mode. But at night, the neighborhood sprawls into life with rustic bars like Il Sorpasso, ancient Roman's pinsa at La Pratolina, along with the less crowded boutique shops like Cola di Rienzo in its array of shopping areas. Aside from these, you can also see the palatial Palazzo di Giustizia that houses the supreme court and the magnificent Castel Sant'Angelo.
Budget: Eccelso Hotel
Price per night: starts at US$82 for two adults
Located across the Piazza del Risorgimento and a few minutes away from the Vatican City, you will find a newly opened and modern-designed hotel, the Eccelso Hotel. Inside you will be welcomed by its modest reception area on one side and a bar table on the other. However, the rooms are equipped with comfortable and contemporary-styled furniture that gives off homey vibes.
Luxury: Trianon Borgo Pio Aparthotel
Price per night: starts at US$174 for two adults
Aside from being conveniently located near the Vatican City and Castel Sant'Angelo, Trianon Borgo Pio Aparthotel is also a luxurious accommodation equipped with a kitchen and offers a daily continental buffet breakfast to guests. This aparthotel is recommended for those who want to experience the best of both worlds. Whether you want to live like a local and cook your meals with fresh ingredients from nearby supermarkets, or you still want to experience the perks of being a tourist, this is where you'd like to stay in Rome.
3. Trastevere
Historically, Trastevere was just a neighborhood strategically occupying the other side of the Tiber river. It was occupied by the ancient Roman empire to control and access the area without any plans on improving the quality of life. Freed slaves, sailors, soldiers, as well as rebels settled in the area. Thus, it flourished with a passionate and creative character that we see today.
Today, its narrow, cobblestone streets are dotted with vibrant nightlife. Whether you're looking for blues music in Big Mama or a modish cocktail bar that has changing menus every six months like Freni e Frizioni, Trastevere welcomes you with open arms.
Apart from these, you can easily spot tourist attractions here like the Piazza di Santa Maria in Trastevere, one of Rome's famous squares; Museo di Roma in Trastevere, where you can see Roman artworks from the 18th century to mid 20th century; or Orto Botanico, a luscious botanical garden with bamboo groves, medicinal plants, and greenhouses.
Budget: Residenza San Calisto
Price per night: starts at US$98 for two adults
Situated a stone's throw away from the vibrant Square of Santa Maria, you will find the Residenza San Calisto, housed in a renovated historical building. From its exteriors, you might think that it's a cafe or a small hotel, but inside you will be greeted with a traditional Roman-designed edifice. Throughout the hotel, you will notice the brick arches, creative frescoes, and wooden furniture and beams. However, not everything here is traditional. The hotel boasts modern bathrooms, ensuite LCD televisions, and a stable Internet connection. Make sure to enjoy breakfast at their antique cellar turned into a fascinating dining room.
Luxury: Villa Agrippina Gran Meliá
Price per night: starts at US$391 for two adults
Nestled in the UNESCO Heritage Site of Gianicolo, the luxurious hotel of Villa Agrippina Gran Meliá stands tall in the Mediterranean gardens atop Janiculum Hill. Upon entrance, you will be greeted by exquisite marbles and a striking sculpture of the head of Agrippina, who's a prominent figure during the Julio-Claudian dynasty. Apart from these, you can relax in its acclaimed in-house spa My Blend by Clarins, lounge in its outdoor pools, or dine in its world-class restaurant Ossimoro.
4. Monti
During the old days, Monti used to be a slum area swarmed with pimps and prostitutes. But today, you will find a lot of quirky cafes, upscale restaurants, and art galleries like the pop up neo-classical exhibition hall of Palazzo Delle Esposizioni. It's also home to vintage clothes in its pay per kilo shops like Pifebo.
Moreover, a lot of this generation's young and hip flock to Monti's Piazza Della Madonna Dei Monti for its lively vibe. Also, Monti is home to the historical remnants of the Trajan's Market, and it is near to the impressive Colosseum and Roman Forum.
Budget: Duca d'Alba Hotel
Price per night: starts at US$124 for two adults
Only a 10-minute brisk-walk away from the Colosseum and Roman Forum, Duca d'Alba Hotel is a modern hotel housed in an old building. It is usually one of the top hotels that pop up when you Google "where to stay in Rome" because it combines a classical and modern design. Its 27 rooms display homey vibe with wooden beams and marble bathrooms furnished with modern pieces. Also, they offer a daily savory breakfast to fuel up their guests before exploring its eternal city.
Luxury: Hotel Palazzo Manfredi
Price per night: starts at US$479 for two adults
With the views of the Colosseum or the ruins of the Roman Forum, Hotel Palazzo Manfredi is another best-selling hotel in Rome. Similar to its neighbors, Hotel Palazzo Manfredi boasts a compelling history as an ancient barracks, an accommodation, then the largest gladiatorial school, and finally a ritzy hotel. Aside from its modern interiors with a touch of classic Roman designs, the hotel also has a rooftop restaurant and bar with an unparalleled view of the Colosseum. In Aroma restaurant, you will satisfy your taste buds with its Michelin star classic Italian cuisine.
5. Parione
Similar to other neighborhoods in Rome, Parione is also dotted with bars and cafes that will comfort you from aesthetic brunches to frenzied nightlife. You can find these in any of the two sprightly squares of Piazza Navona and Campo de' Fiori. Piazza Navona is particularly famous for its monuments Sant'Agnese in Agone and the Fontana dei Quattro Fiumi. The esteemed architects Francesco Borromini and Gian Lorenzo Bernini played with symbolism and artistry in creating these masterpieces. While Campo de' Fiori became popular for striving to be the economic hub in Rome.
Moreover, Parione is surrounded by churches and museums that will show you the rich heritage of Rome, as well as a lot of antique boutique shops. So, maximize your trip and get interesting travel souvenirs in the neighborhood. With this, a lot of tourists prefer this area because of its accessibility to most tourist attractions.
Budget: Boutique Hotel Campo de' Fiori
Price per night: starts at US$143 for two adults
Nestled in the busy squares of Campo de' Fiori is the beautiful Boutique Hotel Campo de' Fiori. Outside, it has a distinct exterior covered with vines; while inside, the rooms remind you of medieval castle chambers. On the rooftop, a refreshing dawdling area awaits. Here, you can dine, watch the sunrise and sunset, or just appreciate the panoramic view of Rome. If you're planning to stay longer, this is where to stay in Rome. They offer more modern interior apartments equipped with a kitchen for your living-like-a-local experience.
Luxury: DOM Hotel Roma
Price per night: starts at US$291 for two adults
Less than 10 minutes away from Piazza Navona and the Palazzo Braschi, you will find DOM Hotel Roma, another must-stay hotel in Rome. Gonfalone Fraternity constructed this hotel in the 1600s. Perhaps this is why it displays a mysterious but sleek character with its rustic interiors. If you're looking for a restaurant for a romantic date, head to their posh fine dining restaurant named Verve Restaurant.
6. Tridente
Grandiose is an understatement when describing the neighborhood of Tridente, with its designer boutiques and luxurious five-star hotels. Don't be surprised if you see someone throw in a black card at the Trevi Fountain.
Tridente is where to stay in Rome for the ultimate city experience. But truth be told, you will need fat cash to afford the accommodation in this area. Aside from the celebrity magnet shopping strip of Via de'Condotti, it's also near the main tourist attractions of Rome. Some of the famous attractions are the Trevi Fountain, the Spanish Steps, and the Piazza del Popolo. Here, you will also find famous restaurants like Osteria Margutta, which is a theater and culture-themed restaurant.
Budget: Babuino 181 – Small Luxury Hotels of the World
Price per night: starts at US$244 for two adults
Babuino 181 is two minutes away on foot from the Piazza Del Popolo and surrounded by high-fashion boutiques. It is a stylish four-star hotel that features rooms furnished with modern interiors. Also, you will find that the rooms are equipped with marble bathrooms. This is definitely on the list of best places to stay in Rome!
Luxury: Hassler Roma
Price per night: starts at US$648 for two adults
A five-star hotel beside the church of Trinità dei Monti, Hassler Roma has a reputation for topping the list of where to stay in Rome. When you enter the hotel, a fusion of classical and monarchical design greets you. Moreover, the hotel also offers a fitness center, sauna, and Turkish bath with a breathtaking view of the Rome skyline. Also, it has various in-house Michelin-star restaurants that serve classic Italian cuisine and other international flavors.
Final Thoughts
For most travelers, budget is the utmost consideration in any vacation. From the duration of the trip, itinerary, departure dates, to accommodations, we always base our decisions on our budget. If you're coming to Rome with fat cash, congratulations, you can stay in the neighborhood of Tridente. But if not, don't feel bad. Rome's buses operate 24 hours with stops in almost all tourist spots. So you can enjoy the serene area of Testaccio and still get Instagram-worthy photos in the iconic Roman landmarks.