5 Best Things To Do In Lyon, France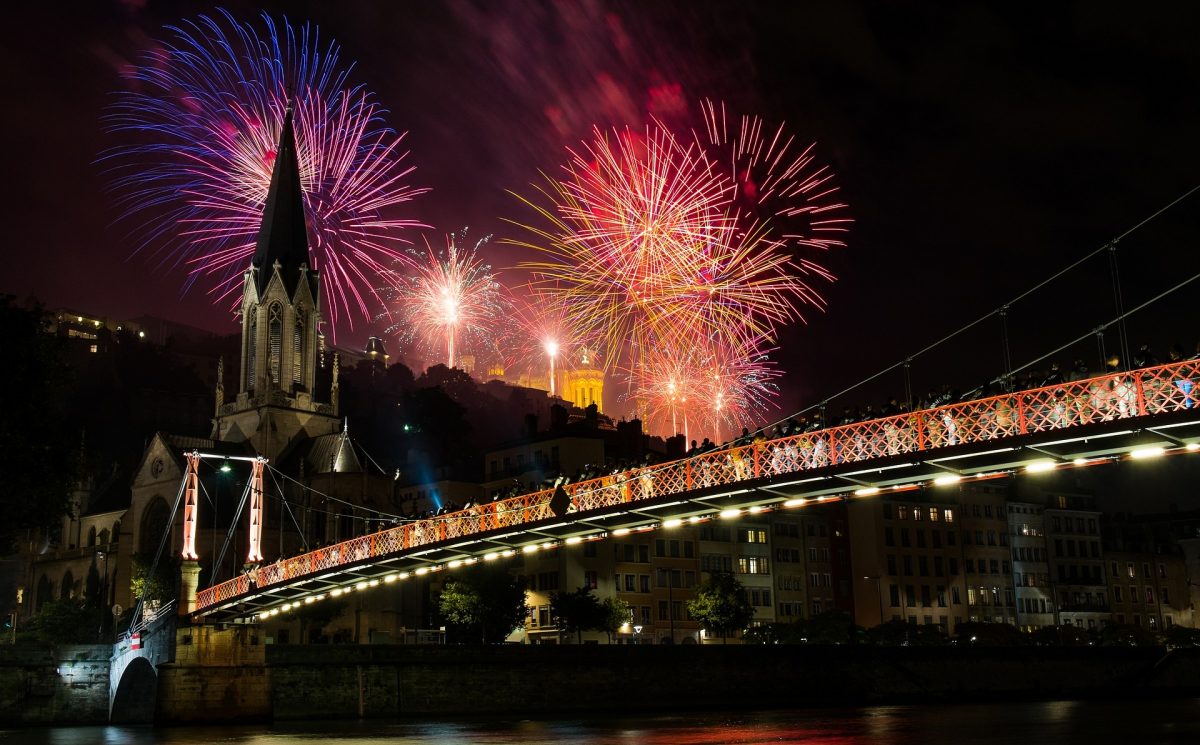 A holiday in France makes for the perfect vacation. Lazy afternoons filled with indulgences – what's not to love?
French cities are on another level altogether but if we had to choose, nothing beats Lyon. History with a healthy dose of opulence- Lyon is truly a treat for the tourist.
The third-largest city of France, Lyon, is often described as a living museum. And rightfully so. The history of the city goes back to 2,000 years when it was founded by the Romans.
Besides being a World Heritage Site, it certainly doesn't lack in culture. Intricate passageways, architectural landmarks, artsy museums- there are many things to do in Lyon and many more to see.
This French city is woven with tradition. And this extends to its food as well. It is known as the culinary capital of the world. Lyonnaise cuisine is an art of its own.
And for tourists looking for things to do in Lyon, a gastronomical adventure is always on the books. Do not forget to try the famous Pot Au Feu, the french national dish.
So, where can travelers begin spending their time in Lyon France? For someone new to the city, there never seems to be an end to things to do in Lyon. It is easy to be overwhelmed by its sheer grandeur.
But to make it easier for you, here's a list of the top 5 things to do in Lyon France.
1.
Walk Through The Historic Streets Of Vieux Lyon
If France is where Renaissance bloomed, Lyon is its crowning glory. For things to do in Lyon, Vieux Lyon is an absolute must. Tucked away from the modern city, it is a passage to the past.
Vieux Lyon is a district that takes you back to the 15th, 16th and 17th centuries. Back then, the French city was thriving as a trade fair town. Merchants from all over Europe settled here and thus, enriched the culture of the land.
The cobbled streets of Vieux Lyon are home to gothic architecture which mesmerizes. Oh, and while you're there don't forget to explore the passageways known as traboules.
2.
Find Sanctuary In Parc De La Tête
D'Or
Spending time in Lyon France can only be made better with nature. As far as things to do in Lyon are concerned, this one is food for the soul. Cloistered from the city, Parc de la Tête d'Or is a haven that should be explored by any eager traveler.
The largest park in the city, there's not much that this ecological sanctuary doesn't have. Ancient trees, lakeshore, zoo, and a botanical garden- the Parc de la Tête d'Or is complete. There is even a miniature train that shows you around the park.
Besides, you can also rent a boat and ride around the lake, soaking in the scenery that surrounds you. The Rose Garden is also wonderful with its exquisite collection of roses. When in France, visiting it is definitely one of our favorite things to do.
3.
Discover Fine Art In Musée des Beaux-Arts
Appreciation of art is one of the most satisfying things to do in Lyon. Second, only to the Louvre, Musée des Beaux-Arts de Lyon is the place to start for those who seek artistic beauty.
With 70 rooms in an abbey from the 1600s, this museum is a mammoth among its kind. It celebrates the art of all sorts. Egyptian, Oriental, sculptures, and paintings – Musée des Beaux-Arts de Lyon is a treasure trove of art and tradition. Besides, the names it boasts of – Van Gogh, Renoir, Picasso – is enough to wow anyone.
4.
Spend Good Times In The Roman Theatre Of Fourviére
The Romans surely know how to put on a show. The ancient theatre of Fourviére exemplifies the historic art of entertainment in its purest form.
Founded in 15 BC by Augustus, the theatre is mounted atop the banks of Saône River. Most of the seating has been lost but the caveat of the structure of the theatre remains. It's a fascinating work of ancient architecture.
After recent refurbishments, Roman Theatre of Fourviére now holds production. If you are here in summer, one of the best things to do in Lyon, France, is to attend the Fourviére Nights drama festival.
5.
Explore The Heart Of Lyon, Presqu'ile
Sequestered between Rhone and Saone rivers lies the throbbing heart of Lyon, Presqu'ile district. An architectural heritage site, it is also the most happening spot in the city.
The Presqu'ile is a man-made project. What used to be dry land was transformed into architectural wonders in the 18th century. Today, it bustles with activity from tourists and locals alike.
After all, Presqu'ile has the finest museums, cultural institutions, restaurants, stores, and nightclubs in possibly all of Europe.
To start with things to do in Lyon, you can begin with the opera house and city hall in Presqu'ile. You can also kick off your shopping at the high-end brands of Rue de la République here.
Getting To Lyon, France
As a tourist destination, there are plenty of ways to get to Lyon. You can arrive by air to Saint-Exupery Airport in Lyon. You can also arrive in Paris via air and then, go from Paris to Lyon through a high-speed TGV train.
Lyon has three main railway stations and if you are traveling from Paris to Lyon, taking the train is highly recommended. You can also choose to drive to Lyon; the direct routes from all over Europe make it an easy mode of transport.
The climate in Lyon is temperate but the weather can be unpredictable. But don't let that put a damper on your list of things to do in Lyon. The months from October to December are very pleasant and will definitely enrich the travelling experience.
When it comes to things to do in Lyon, this barely scratches the surface but it's definitely where you should start. After all, culture seeps from every nook and cranny of this city. With an extravagant history to celebrate, Lyon is the city of choice for the avid traveler.