Being A Tourist In My Own City, London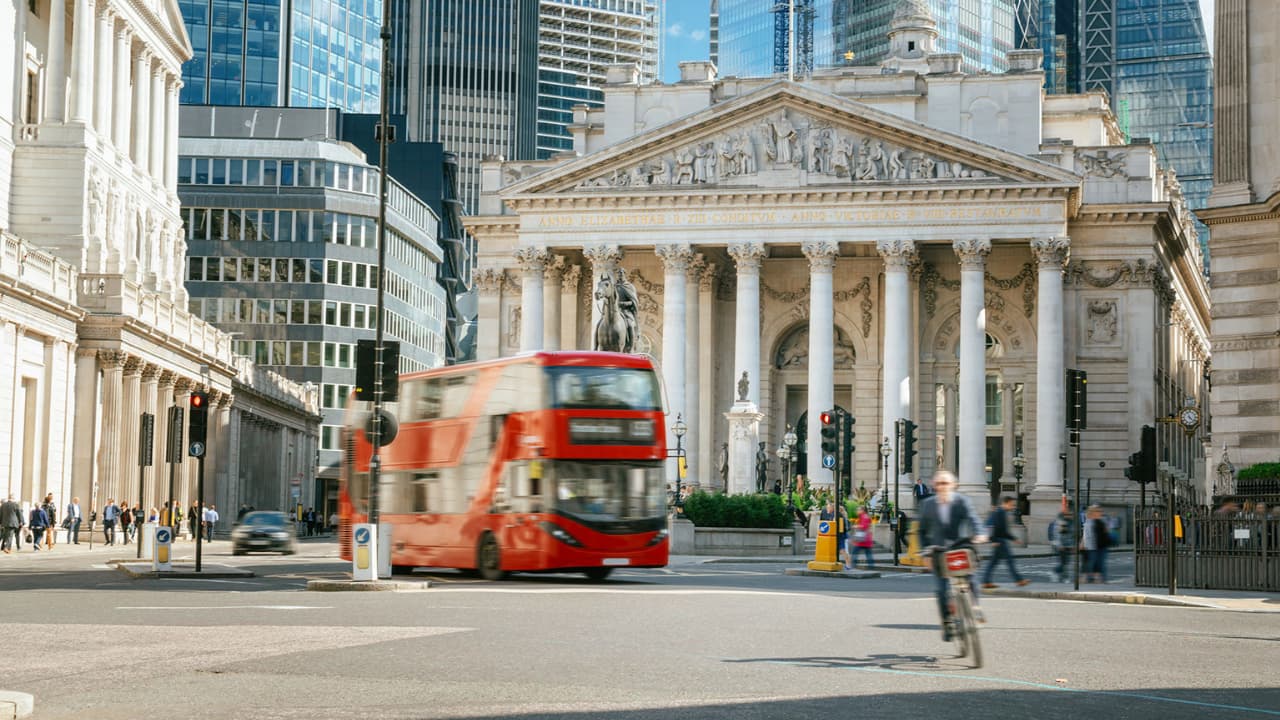 Introduction
London, the bustling capital city of England, is a vibrant and diverse metropolis that offers a plethora of attractions, activities, and experiences. From its rich history and iconic landmarks to its thriving culinary scene and world-renowned museums, London has something for everyone.
Whether you're a visitor from abroad or a local resident wanting to explore your own city, being a tourist in London can be an exciting adventure. Stepping out of your daily routine and immersing yourself in the city's culture, history, and charm allows you to see London through fresh eyes.
As a local, you may think you know everything there is to know about the city, but there are always hidden gems waiting to be discovered. From quaint cafes tucked away in quiet corners to charming neighborhoods off the beaten path, exploring these hidden gems is a great way to experience a different side of London.
But being a tourist in your own city doesn't mean you should miss out on the iconic landmarks that draw visitors from around the world. Take the opportunity to visit attractions such as the Tower of London, Buckingham Palace, and the British Museum. Revisiting these famous landmarks will remind you of the rich history and cultural significance they hold.
No exploration of a city is complete without sampling its local cuisine. London is a melting pot of international flavors, offering a wide array of culinary delights. From traditional English pub food to world-class fine dining establishments, there is something to satisfy every palate. Don't be afraid to venture beyond your usual haunts and try something new.
In addition to its history, landmarks, and food, London is a hub of cultural activities. Museums, galleries, theaters, and music venues abound, providing endless opportunities to immerse yourself in the arts. Catch a play in the West End, visit the Tate Modern, or attend a classical music concert at the Royal Albert Hall. London's cultural scene is sure to leave you inspired and entertained.
Discovering Hidden Gems
One of the joys of being a tourist in your own city is the opportunity to discover hidden gems that often go unnoticed by locals caught up in their everyday routines. London is full of charming neighborhoods, quaint cafes, and unique shops that are waiting to be explored.
Start your adventure by wandering through the lesser-known neighborhoods of London. From the colorful streets of Notting Hill to the artistic vibes of Shoreditch, each area has its own distinct character. Take your time to explore the small shops, galleries, and cafes that line the streets, and you might stumble upon a hidden gem that becomes your new favorite spot in the city.
One neighborhood that is often overlooked by tourists and locals alike is Hampstead. Tucked away in the northwestern part of London, Hampstead is known for its charming village atmosphere, beautiful parks, and historic buildings. Take a leisurely stroll through Hampstead Heath, a picturesque park with stunning views of the city skyline. Visit Keats House, the former residence of the Romantic poet John Keats, and explore the tranquil surroundings that inspired some of his greatest works.
Another hidden gem worth discovering is Covent Garden's Neal's Yard. Tucked away behind the bustling streets of Covent Garden, this small courtyard is a haven of colorful buildings, cozy cafes, and independent shops. Enjoy a delicious meal at one of the vegetarian restaurants or indulge in a soothing massage at one of the wellness centers in the area.
In addition to neighborhoods, London is home to a multitude of hidden cafes and eateries that offer unique dining experiences. From quirky themed cafes like the Cereal Killer Cafe in Camden to traditional tea rooms like The Tea Terrace in Oxford Street, there is something to suit every taste and preference. These hidden gems provide a break from the usual dining spots and allow you to savor new flavors in a charming and cozy atmosphere.
Exploring hidden gems also extends to the city's markets. While Camden Market and Borough Market are well-known and popular destinations, there are smaller markets that offer a more intimate and local experience. Check out Maltby Street Market in Bermondsey, where you can find a variety of artisanal food and drink stalls, or visit Columbia Road Flower Market on Sunday mornings to immerse yourself in a sea of colorful blooms.
Remember, being a tourist in your own city is all about discovering the lesser-known aspects of London that are often overlooked. Take the time to explore the hidden gems that make London truly unique and find new favorite spots that you can proudly share with others.
Exploring Iconic Landmarks
While discovering hidden gems is an exciting part of being a tourist in your own city, it's also essential to revisit the iconic landmarks that make London so famous. These landmarks are not only symbols of the city but also hold significant historical and cultural importance.
One of the must-visit landmarks in London is the Tower of London. Steeped in history, this medieval fortress provides a glimpse into the city's past. Explore the towers, walk along the ancient walls, and don't miss the chance to see the dazzling Crown Jewels. Take a guided tour to learn about the captivating stories and events that unfolded within these walls.
No trip to London would be complete without a visit to Buckingham Palace. Watch the Changing of the Guard ceremony outside the palace, and if you're lucky, you might catch a glimpse of the Queen. During the summer months, the State Rooms of Buckingham Palace are open to the public, giving you the opportunity to see the lavish interiors and royal collections.
The British Museum is another iconic landmark that showcases the wealth of human history and culture. Explore its vast collection of artifacts from all over the world, including the Egyptian mummies, the Rosetta Stone, and the Elgin Marbles. With free admission, the British Museum offers a chance to immerse yourself in the wonders of ancient civilizations.
A visit to London wouldn't be complete without experiencing the majestic beauty of St. Paul's Cathedral. Climb to the top of the dome for panoramic views of the city, and admire the stunning architecture and intricate mosaics inside. Attend a musical performance or attend a service to experience the grandeur and spirituality of this iconic cathedral.
If you're a fan of the arts, make sure to visit the Tate Modern. Housed in a former power station, this contemporary art museum boasts an impressive collection of modern and contemporary artworks from around the world. Not only can you view renowned masterpieces, but you can also enjoy exhibitions, installations, and performances that push the boundaries of art.
Other iconic landmarks worth exploring include the Houses of Parliament and Big Ben (currently under renovation), the London Eye for breathtaking views of the city, and the National Gallery for its world-class collection of paintings.
When exploring these iconic landmarks as a tourist in your own city, take the time to appreciate their beauty and significance. Learn the stories behind them and gain a deeper understanding of their place in London's history and culture.
Trying Local Cuisine
One of the best ways to fully immerse yourself in the experience of being a tourist in your own city is by exploring and indulging in the local cuisine. London is a melting pot of culinary delights, offering a wide range of traditional English dishes, international flavors, and trendy foodie hotspots.
Start your culinary journey by sampling traditional English pub food. Head to a local pub and order classics like fish and chips, bangers and mash, or pie and mash. Enjoy the cozy atmosphere and the chance to mingle with locals while savoring these comforting and hearty dishes.
For a taste of international flavors, London has a diverse range of restaurants serving cuisine from around the world. Whether you're craving Indian curry, Chinese dim sum, Italian pasta, or Middle Eastern kebabs, you'll find an abundance of options to satisfy your taste buds. Explore the neighborhoods of Brick Lane for delicious curry houses or Chinatown for authentic Chinese fare.
If you're looking for a unique dining experience, London is also home to a thriving street food scene. From trendy food markets like Borough Market to pop-up food stalls in various locations across the city, there's always something new to try. Indulge in gourmet burgers, artisanal pizza, mouthwatering desserts, and much more. Sample dishes from different vendors, and you're sure to discover hidden culinary gems.
Don't forget to indulge in the quintessential British tradition of afternoon tea. Treat yourself to a selection of finger sandwiches, scones with clotted cream and jam, and a variety of delicate pastries and cakes. Many hotels, tea rooms, and cafes in London offer afternoon tea experiences, ranging from traditional and elegant to modern and innovative.
For those with a sweet tooth, London boasts a vibrant dessert scene. From traditional British puddings like sticky toffee pudding and Eton mess to trendy dessert bars serving extravagant milkshakes and indulgent ice cream sundaes, there's no shortage of options for those seeking a sugar fix.
Lastly, London is a haven for foodies who appreciate innovative and experimental cuisine. With a range of Michelin-starred restaurants, celebrity chef establishments, and trendy eateries, you'll find culinary creations that push the boundaries of traditional food. Treat yourself to a gastronomic adventure and savor the intricate flavors and innovative techniques that these establishments offer.
As you explore the local cuisine in London, be open to trying new dishes, flavors, and culinary experiences. Embrace the diversity of the city and let your taste buds guide you on a culinary journey filled with delicious discoveries.
Enjoying Cultural Activities
Besides its iconic landmarks and vibrant culinary scene, London is renowned for its rich cultural offerings. As a tourist in your own city, take the opportunity to immerse yourself in the city's diverse cultural activities. From museums and galleries to theaters and music venues, there is no shortage of cultural experiences to enjoy.
Start by visiting some of the world-class museums that London has to offer. The British Museum, mentioned earlier, is a treasure trove of ancient artifacts and artworks. The Victoria and Albert Museum showcases an extensive collection of decorative arts and design, while the Natural History Museum showcases the wonders of the natural world. Explore the Museum of London to learn about the city's history, or visit smaller niche museums like the Tate Britain for British art or the National Maritime Museum for maritime history.
London is also famous for its theater scene, particularly in the West End. Catch a dazzling musical, a thought-provoking play, or a cutting-edge experimental performance. From long-running classics like Les Misérables and The Phantom of the Opera to new productions, there is something to suit everyone's taste. Don't forget to check out the smaller theaters in the city that showcase emerging talent and offer more intimate experiences.
In addition to traditional theater, London offers a wide range of music performances. From classical concerts in historic venues like the Royal Albert Hall to underground gigs in intimate pubs and clubs, the city is a hub for music lovers. Catch a symphony orchestra performance, enjoy a jazz concert in a cozy basement bar, or dance the night away at a live music venue.
London's art scene is vibrant and diverse, with numerous galleries and exhibition spaces to explore. Visit the Tate Modern to appreciate contemporary art, the National Gallery for the classics, or the Saatchi Gallery for cutting-edge contemporary pieces. For a different experience, explore smaller art galleries in areas such as Shoreditch and Mayfair, where you can discover emerging artists and unique exhibitions.
Another cultural activity not to be missed is attending a cultural festival or event. London hosts a variety of festivals throughout the year, celebrating different cultures, art forms, and traditions. From the vibrant Notting Hill Carnival to the iconic New Year's Day Parade, these events showcase the multicultural nature of the city and offer a chance to immerse yourself in different cultures.
As you enjoy cultural activities as a tourist in your own city, take the time to appreciate the creativity, talent, and diversity that London has to offer. Support local artists, explore different art forms, and embrace the opportunities to engage with London's vibrant cultural scene.
Indulging in Shopping
London is a shopping paradise, offering an array of options for retail therapy. From world-famous department stores to unique independent boutiques, the city caters to all types of shoppers. As a tourist in your own city, take the time to explore the diverse shopping districts and indulge in the retail offerings.
One of the most iconic shopping destinations in London is Oxford Street. This bustling street is lined with flagship stores of famous brands, as well as major department stores like Selfridges and John Lewis. It's the perfect place to find the latest fashion trends, beauty products, accessories, and more. Take your time to wander through the numerous stores and soak up the lively atmosphere.
For a more upscale shopping experience, head to Bond Street. Known for its luxury boutiques and high-end fashion brands, this street exudes elegance and sophistication. From designer clothing and accessories to fine jewelry and watches, you'll find an exquisite selection of items to indulge in. Even if you're not making a purchase, a stroll along Bond Street is a treat for the eyes.
If you prefer a unique and eclectic shopping experience, explore the markets of London. Camden Market is a must-visit, with its alternative fashion, vintage finds, and quirky souvenirs. Browse through stalls selling handmade crafts, artwork, and unique fashion pieces. Spitalfields Market is another vibrant destination, offering a mix of fashion, art, food, and antiques.
For those with a love for books, a visit to London's bookstores is a must. Hatchards on Piccadilly is the oldest bookstore in the city and is known for its extensive collection of literature, while Foyles on Charing Cross Road offers an incredible selection of books across multiple genres. Explore these bookstores and lose yourself in the world of literature.
London is also home to a variety of vibrant street markets where you can find everything from vintage clothing to antiques and unique crafts. Portobello Road Market in Notting Hill is famous for its antique stalls, while Borough Market offers a feast for food lovers with its wide selection of fresh produce, gourmet delights, and street food. These markets provide an opportunity to mingle with locals and immerse yourself in the city's lively atmosphere.
Finally, don't forget to explore the independent boutiques and concept stores that add charm and character to London's shopping scene. Head to areas like Covent Garden, Shoreditch, and Carnaby Street to discover unique fashion, accessories, and homeware items from independent designers. These smaller shops often offer personalized service and a curated selection of products.
Indulging in shopping as a tourist in your own city allows you to discover new brands, styles, and trends, as well as support local businesses. Whether you're looking for high-end luxury items, vintage treasures, or unique souvenirs, London has something for every shopper.
Discovering the City's Nightlife
As the sun sets and the city lights up, London's nightlife comes alive with a wide range of entertainment options. Being a tourist in your own city gives you the opportunity to explore and discover the vibrant and diverse nightlife that London has to offer.
Start your evening by exploring the many bars and pubs that dot the city. From traditional English pubs with cozy atmospheres to trendy cocktail bars and rooftop establishments, there is a venue to suit every taste. Enjoy a pint of local craft beer, sip on expertly crafted cocktails, or sample unique spirits at one of London's gin distilleries. With an impressive range of bars and pubs, London's nightlife scene is sure to cater to all preferences.
For those seeking a lively and energetic atmosphere, London has a thriving club scene. From world-renowned nightclubs in areas such as Shoreditch and Camden to underground venues that showcase emerging talent, the city is a hub for electronic music lovers. Dance the night away to the beats of renowned DJs or discover new artists as you become immersed in the pulsating energy of London's nightlife.
Live music is also a highlight of London's nightlife scene. The city boasts numerous music venues that host performances by local and international artists. From intimate jazz clubs and blues bars to large concert halls, there is always a show to catch. Immerse yourself in the sounds of live music, whether it's rock, jazz, indie, or classical.
London is also home to a variety of entertainment options beyond bars and clubs. Head to the West End to catch a world-class theater production. From classic musicals to cutting-edge plays, there is a show to suit all tastes. Enjoy the talent of renowned actors and actresses as they bring captivating stories to life on stage.
If you're looking for a different kind of nightlife experience, immerse yourself in the city's vibrant cultural scene after dark. Many museums and galleries in London host special events and late-night openings. Explore exhibitions, attend talks and workshops, or enjoy performances surrounded by incredible works of art, all in a unique and atmospheric setting.
Food lovers can also partake in the nighttime culinary scene in London. Many restaurants offer late-night dining options, allowing you to savor exquisite flavors and indulge in culinary delights long into the night. From fine dining experiences to street food markets that stay open late, there is no shortage of options for food enthusiasts.
London's nightlife scene is constantly evolving, with new and exciting venues opening up regularly. As a tourist in your own city, take the time to be adventurous and explore the lesser-known areas and hidden gems. Discover new bars, clubs, and venues that showcase London's vibrant and diverse nightlife.
Remember to embrace the night and take in the electric atmosphere of London after dark. Stay safe, enjoy the company of friends, and create unforgettable memories as you immerse yourself in the city's exciting and dynamic nightlife scene.
Participating in Guided Tours
One of the best ways to explore and learn more about your own city is by participating in guided tours. London offers a wide range of guided tours that cater to various interests, allowing you to discover hidden stories, historical landmarks, and cultural insights.
Walking tours are a popular choice for getting to know London on a deeper level. Join a guided walking tour that takes you through the city's charming neighborhoods, such as the picturesque streets of Kensington or the vibrant markets of East London. Expert guides provide fascinating commentary, sharing local anecdotes and historical information that brings the city to life.
For history enthusiasts, guided tours of London's iconic landmarks offer a chance to delve into the rich past of the city. Explore the Tower of London with a knowledgeable guide who will share captivating stories of royal intrigue and imprisonment. Take a guided tour of Westminster Abbey to learn about the coronations, weddings, and burials that have taken place within its hallowed walls. These tours provide unique insights and access to areas not normally open to the public.
London also offers specialized tours that cater to different interests. Art enthusiasts can join guided tours of the city's world-class museums and galleries, where experts provide in-depth insights into the artworks and the artists behind them. Food tours take you on a gastronomic journey, allowing you to sample local delicacies and explore diverse culinary neighborhoods, while Harry Potter fans can embark on guided tours that take them to the iconic locations featured in the books and movies.
For a unique perspective on the city, consider taking a guided boat tour along the River Thames. Cruise past famous landmarks such as the Houses of Parliament, Tower Bridge, and the London Eye, while a guide shares historical facts and interesting anecdotes about the buildings and their significance. These tours provide stunning views of the city and a chance to see London from a different vantage point.
If you prefer a more immersive experience, consider joining a themed tour that delves into specific aspects of London's history or culture. From haunted tours exploring the city's dark past to street art tours that showcase the vibrant urban art scene, these specialized tours offer a unique and in-depth exploration of London's hidden corners.
Whether you're a history enthusiast, an art lover, a foodie, or simply curious about your city, participating in guided tours allows you to gain a deeper appreciation and understanding of London's rich heritage and diverse offerings. Take the opportunity to join a guided tour and uncover the hidden gems and untold stories that make London truly fascinating.
Getting Active in Outdoor Spaces
When it comes to being a tourist in your own city, don't forget to take advantage of the outdoor spaces and embrace opportunities for physical activity and recreation. London offers a variety of outdoor spaces where you can get active and enjoy the beauty of nature.
One of the most iconic outdoor spaces in London is Hyde Park, a vast green oasis in the heart of the city. Take a leisurely stroll through the park, rent a bicycle for a scenic ride, or join a yoga class on the lush lawns. Hyde Park also offers opportunities for boating on the Serpentine Lake or even horseback riding at the Hyde Park Stables.
Another famous outdoor area is Regent's Park, home to beautiful gardens, a boating lake, and the world-famous London Zoo. Explore the park's numerous walking and jogging trails, or join a game of football or cricket on one of the spacious sports fields. During the summer months, don't miss the chance to watch an open-air theater performance at the open-air theater within Regent's Park.
If you're a fan of cycling, London has a fantastic network of cycle paths and hire schemes. Take a ride along the banks of the River Thames, exploring the picturesque riverside views and passing by iconic landmarks. You can also explore the city's scenic canal paths, such as the Grand Union Canal, for a tranquil cycling experience away from the bustling streets.
For those seeking a more adventurous outdoor activity, consider visiting one of London's many parks that offer opportunities for outdoor sports and fitness. Primrose Hill provides stunning panoramic views of the city and is a favorite spot for outdoor workouts and picnics. Hampstead Heath offers vast open spaces where you can go for a run, swim in the bathing ponds, or play a game of tennis.
London is also home to numerous outdoor markets and fairs that offer a chance to explore, walk, and shop all in one. From the vibrant Camden Market to the picturesque Maltby Street Market, these markets provide a lively atmosphere and the perfect opportunity to get active while discovering unique local products and delicious street food.
If you prefer a more tranquil outdoor experience, head to one of London's many beautiful gardens and green spaces. The Kyoto Garden in Holland Park offers a serene atmosphere with its Japanese-inspired design, while Kew Gardens boasts stunning botanical gardens and glasshouses to explore. These outdoor spaces provide a peaceful retreat where you can reconnect with nature and enjoy moments of tranquility.
By getting active in London's outdoor spaces, you not only engage in physical activity but also gain a deeper appreciation for the natural beauty and recreational opportunities that the city has to offer. So grab your sneakers, jump on a bike, or simply take a leisurely walk while enjoying the fresh air and greenery that London's outdoor spaces provide.
Conclusion
Being a tourist in your own city, London, offers a unique and enriching experience. From discovering hidden gems and exploring iconic landmarks to indulging in local cuisine and immersing yourself in cultural activities, there is endless excitement and adventure waiting to be explored.
As you venture out, take the opportunity to discover the lesser-known neighborhoods, cafes, and boutiques that add charm and character to the city. Embrace the diversity of London's culinary scene, from traditional pub fare to international flavors and trendy food markets. Engage with the city's rich cultural offerings by visiting museums, attending theater performances, and exploring the vibrant art and music scene.
Indulge in shopping, whether it's on famous streets like Oxford Street and Bond Street or in the unique markets and independent boutiques scattered throughout the city. Don't miss out on the opportunity to experience the vibrant nightlife of London, from bars and clubs to live music venues and cultural events.
Participating in guided tours allows you to delve deeper into the history, art, and culture of London, providing new insights and perspectives. And don't forget to enjoy the city's outdoor spaces, from sprawling parks and gardens to cycling paths and outdoor markets. Take in the beauty of nature and savor moments of physical activity and relaxation.
Being a tourist in your own city allows you to see London through fresh eyes and appreciate the incredible wealth of experiences it has to offer. So, whether you're a visitor from abroad or a local resident, embrace the opportunity to explore, discover, and engage with the vibrant and diverse city of London. With its rich history, multicultural atmosphere, and countless attractions, there is always something new to experience and cherish.