CityPASS Guide: Is The Seattle CityPASS Worth It?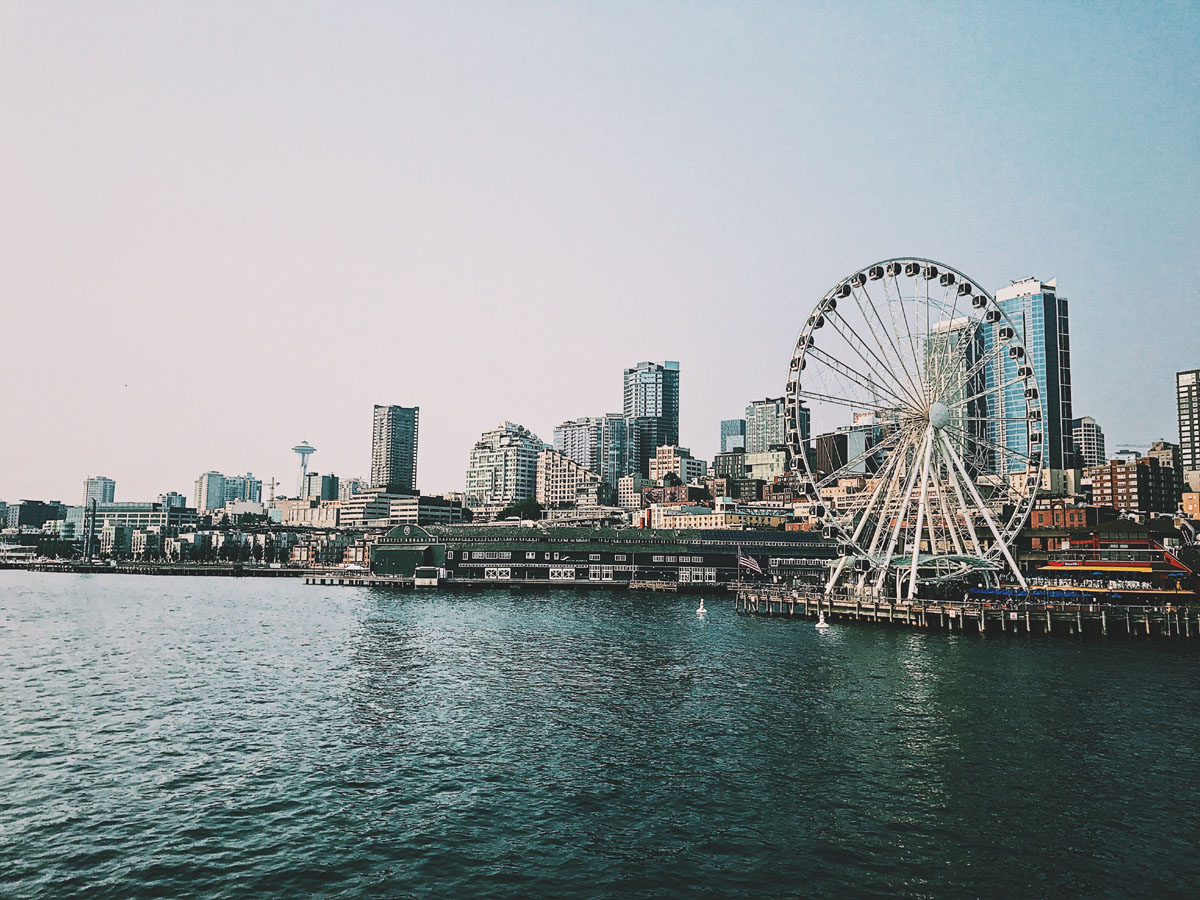 When we travel, ideally, we want our itinerary to go as smoothly as possible. If not, as wallet-friendly as possible. While many cities across the U.S. offer distinctive CityPass for discounted ticket packages but is the Seattle CityPASS worth its price?
Seattle CityPASS strives to provide tourists with smart and easy transactions. Not to mention, it provides an exceptional opportunity for all travelers to visit most of the Seattle attractions at a discounted rate. Whenever you're in town, make use of the CityPASS for these Seattle attractions including the Seattle Aquarium, Argosy Cruises Harbor Tour, Space Needle and more. The best part, it's simple and hassle-free!
Who says you need to break a bank to visit Seattle, scroll down to learn more about Seattle CityPass now.
Why Travel To Seattle City?
Seattle is the largest city in both Washington and Pacific Northwest region in North America. The city of Seattle is one of the most progressive in the United States and therefore, gained several eye-catching nicknames through time. It was called the "Queen City" during the eighteen to nineteen hundreds and now has the official nickname of "Emerald City."
Seattle's title does have a lot to do with the evergreens of the area, implying that the word "emerald" speaks to the hue of its surroundings. Coincidentally, the city's title also appears the same as the slogan of Washington, the "Evergreen State."
What Is The Seattle CityPASS?
CityPASS was launched in 1997 by Mike Gallagher and Mike Morey to offer discounted admission tickets. The goal is to build a brand that can conserve cash and save effort while providing a pleasant experience at multiple destinations. Though CityPASS is unavailable in every city, luckily, they have selected the most beautiful sights in the best cities across North America to help save up to almost half the cost of the attraction's entrance fees.
The attractions that is included in the Seattle CityPass:
Space Needle admission
Seattle's aquarium tickets
Argosy Cruises Harbor Tour
Museum of Pop Culture
Museum of Pop Culture or Woodland Park Zoo
Chihuly Garden and Glass or Pacific Science Center
Visiting the topmost attractions without a CityPass will cost you around $185 paying each regular ticket price. And with a Seattle CityPASS will save you about 49% off of the original price.
How Much Does a Seattle CityPASS Cost?
The Seattle CityPASS Booklet is offered at $99 for adults and $79 for kids. Considering the number of attractions you'll get to see – the ticket prices are pretty affordable!
In most of the cases, the ticket prices of each attraction cost more if purchased directly from the official site. This is why opting for ticket packages is a better option for those who care about their travel budget. With the enormous discount on these attractions, you can spend your money better elsewhere.
Does it expire? With CityPass, you won't feel rushed while touring because the admission tickets are valid for nine days. So, feel free to spend your travel freely like how you want it! Take your preferred phase and make the most out of your visit to Seattle. You'll be able to see the city in a new light if you tour around without rushing through each attraction.
Immerse yourself not only to the wide variety of attractions but to its culture and way of living as well. Who knows, maybe you'll consider living in Seattle after all!
How Does Seattle CityPass work?
Seattle CityPASS is a physical ticket booklet that provides entry to various significant attractions of Seattle City at a reduced rate. You will only need to pay a fixed price to access different attractions and skip paying at the admission gate. You can go to five of the top seven attractions of Seattle city. There are three attractions included for every CityPASS, and then, you can choose the two remaining attractions.
You can choose to have the CityPass booklet emailed to you, or you can print a voucher then exchange for a booklet later. The booklet serves as your ticket. All you need to do is present them at the gates of those attractions. If you ever needed some city guidance, this booklet gives you a bunch of helpful information, too. That includes the attraction's address, how to get there using transit, opening and closing hours, restaurants near the area, and more vital tips.
Best Seattle Attractions To Visit
The city of Seattle is home to various museums, galleries, harbor tours, and interactive wildlife centers. With the remarkable setting, nestled between the Puget Sound and the Cascade Mountain Ranges. Seattle's passion for technology, coffee, wine, and beer are the reasons so many people relocate there to work, live, and study. It's impressive how Seattle attractions emphasize the natural beauty that they have – from lively animals to well-protected gardens.
So, how can you maximize your trip to the glamorous city of Seattle? Seattle offers a CityPASS package that allows tourists to join Seattle tours and visit the most recommended attractions in the city. Make sure to stop by at these cool attractions:
1.
Have A Look At Seattle's Museum of Pop Culture
By purchasing a CityPass ticket for Seattle tours, you'll be able to enter one of the best museums in Seattle. It's truly a beauty and always succeeds in capturing the hearts of many tourists. The admission tickets for this Seattle attraction is quite pricey BUT with the Seattle CityPASS, visiting the museum turns into a reality. A discount and a hassle-free reservation are quite tempting, aren't they? It's a definite charm of the Seattle CityPass for tourists!
2.
Visit The Marine Life In The Seattle Aquarium
Are you fond of the creatures living in the vast seas, and the birds that spread their wings in the shore to meet the ocean breeze? If yes, then you must experience the wonders inside the Seattle Aquarium! The Aquarium is home to many exhibits that cater to marine animals, fish, whales, corals, and the birds of Northwest shore. Instead of creating exhibits featuring random marine animals, the Seattle Aquarium gives more focus on its local marine life. It also allows visitors to witness the local orcas' routines such as their diet, behavior, and communication!
If you don't like the hassle of falling in line for Seattle Aquarium tickets, then the CityPass has got you covered!
3.
Join Argosy Cruises' Harbor Cruise
If you want to rest your feet after seeing several Seattle attractions, you can relax and enjoy the city's view with the Argosy Cruises' Harbor Cruise! The sightseeing tour is an excellent way to replenish all the energy you spent while touring. The tour consists of one-hour cruising experience, partnered with live narration from a local tour guide. Capture a panoramic view of the city and the astonishing Olympic mountain ranges.
Immerse yourself into the guide's narration and discover the city of Seattle's rich history! Course into the busy shipyards of Seattle and view the Washington State ferry fleet; the largest fleet in the United States. It's an experience you definitely wouldn't want to miss out.
4.
Feel The Thrill At Seattle's Space Needle
Do you want to test how brave you are? Seattle's Space Needle will measure how you can withstand heights and clear floorings. If you're up for the challenge, CityPass includes a Space Needle admission in their Seattle tour package!
The Space Needle is also the first and only tower that has rotating glass floors. This way, you will get to experience and view the city's entirety. A 360-degree scenic view of Seattle will remove your fear of heights because it will leave you in awe of the sight before you.
5.
Visit the Woodland Park Zoo
The Woodland Park Zoo is also one of the top Seattle attractions for tourists. It is home to a wide variety of species and offers chances of interaction between animals and humans.
The Woodland Park Zoo is available with the Seattle CityPass. Inside, you'll witness the first-ever sustainable penguin exhibit. Thanks to modern technology, penguins get to experience the same ambiance of their original homes! You can feed the penguins, too. It's also home to several tigers and sloths as well as bears and gorillas. Get a glimpse of how animals from the temperate forest, African savanna, and tropical rainforest live within the zoo premises.
Final Verdict
A CityPASS shows people some of the city's most beautiful spots bundled with easy access and hassle-free experience. If you want to maximize your travel budget and time, purchasing a CityPASS admission ticket creates a smooth travel experience for the entirety of your stay. The Seattle CityPASS will let you see unforgettable scenic view of Washington's Emerald City. It will give you a memorable, once-in-a-lifetime experience you will always cherish!
Looking for more information about Seattle? Find out what else can do you in this amazing city with our Seattle travel guide here now.