Things To Do In Seattle, US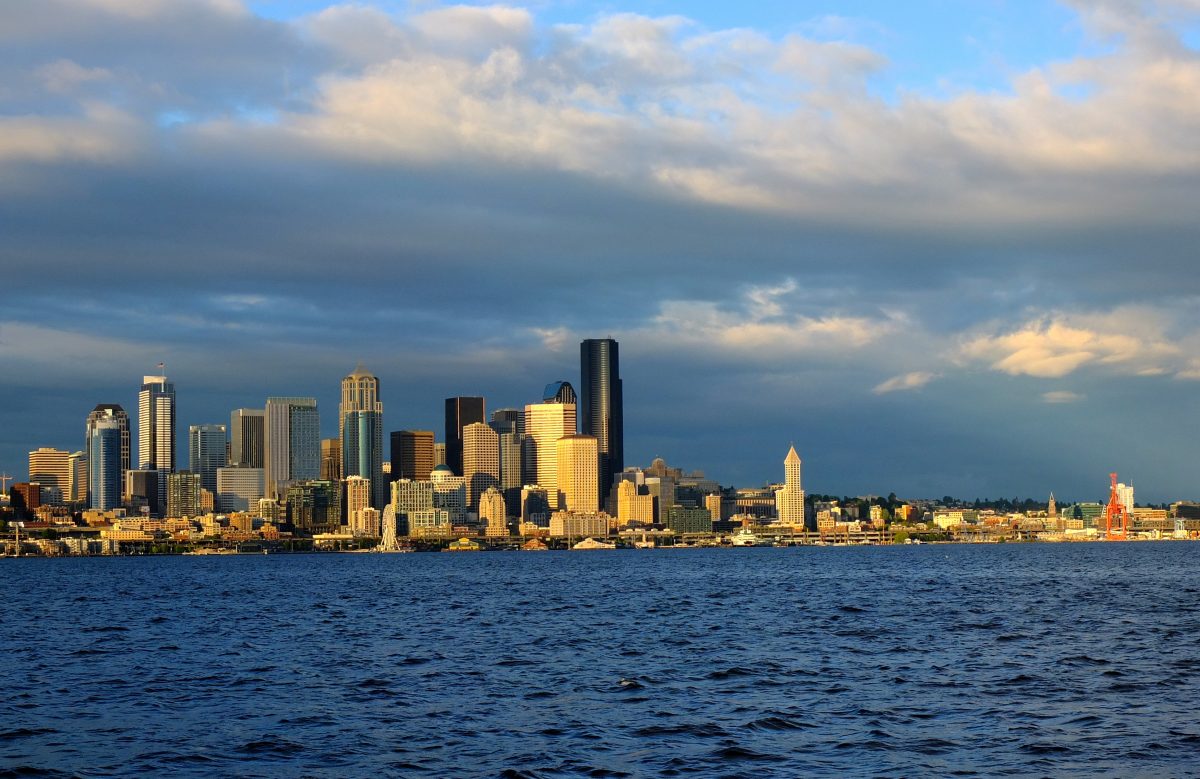 As a seaport city on the West Coast, Seattle has always been a center of many industries. However, Seattle is known as the Emerald City because of the magnificent evergreen forests in the area.
The city started growing rapidly after Boeing was founded in 1916 as it became the center of the aircraft industry. Thanks to Boeing, some refer to Seattle as the Jet City.
What's more, big businesses such as Starbucks, Microsoft, and Amazon found their homes in Seattle which makes it an economic powerhouse thus attractive for tourists too.
However, what does Seattle have to offer to tourists? Here is a list of interesting sites and things to do in Seattle to make your holiday or a business trip more exciting.
1.
Be Where It All Started: Pioneer Square
Pioneer Square is the oldest part of Seattle that has so many stories to tell. You can walk around the streets and narrow passages to admire the incredible architecture. Furthermore, it's an amazing place to learn about the city's history too.
Learn about how the city was rebuilt after a devastating fire in 1889. Check out the Klondike Gold Rush National Historical Park to discover why Seattle got a nickname Gateway to the Gold Fields.
On the other hand, if you love skyscrapers, you will certainly appreciate seeing Seattle's first skyscraper – the Smith Tower. Go inside and you will be fascinated by the building's elegance and decorations.
Finally, keep in mind that every first Thursday of the month you can participate in a Pioneer Square Art Tour and explore numerous galleries found in this area.
2.
Delve Into The Seattle Center
When you arrive in Seattle, it's impossible not to visit its downtown. So what to do in the Seattle Center? All major landmarks of Seattle are spread over its downtown.
Firstly, here you will find the Bill & Melinda Gates Foundation Discovery Centre. You can get involved and learn about global challenges on poverty, health, and education. Do you want to make a difference? Participate in one of the programs and encourage teens to become better people.
Moreover, spend a relaxing afternoon next to the musical International Fountain. During the summer, there is always something going on. Art performances and free concerts can make your day. Additionally, plenty of interactive activities for children of all ages take place here all year-round. Therefore, kids have some fun things to do in Seattle city center too.
Finally, you can hop on the Seattle Centre Monorail for a fun and quick sightseeing experience. Check out the Space Needle, the Museum of Pop Culture, KeyArena, Pacific Science Centre, and the Children's Museum. Please note that the Seattle Center Monorail departs every 10 minutes from two stations. In fact, those are Westlake Center Station (at 5th Avenue and Pine Street) and Seattle Center Station (adjacent to the Space Needle).
3.
Don't Miss The Space Needle
You can't afford to miss the Space Needle once you find yourself in Seattle. It's one of the most popular Seattle attractions because it provides breathtaking panoramic views. Can you imagine taking in the hustle and bustle of Seattle from the Observation Deck, 520 feet off the ground?
Built in 1962 for the World's Fair, nowadays, the Space Needle is a perfect location for parties, weddings, and other celebrations. However, you don't have to have a special event to be able to dine there.
Located at the Space Needle, the restaurant SkyCity offers a great choice of meals for brunch, lunch, and dinner. What's more, you can get a free ticket for the Observation Deck if you dine there. This just means you can enjoy a wonderful glimpse of Seattle after a delicious meal.
When it comes to the Space Needle hours, it's open from 8 AM to midnight, Monday through Sunday. Since the Space Needle can get quite crowded, the best time to visit is first thing in the morning.
4.
Be Amazed In The Chihuly Garden And Glass
Are you in for a unique and unusual experience? The Chihuly Garden and Glass must be on your list of things to do in Seattle. This permanent exhibition first set in 2012 is unlike anything else you have seen so far.
Thanks to the artist Dale Chihuly, visitors can explore a magical blend of glassblowing and nature. You can enjoy a beautiful play of numerous colors depending on the time of day and the weather conditions.
Take a romantic stroll in the Chihuly garden among daylilies and camellias. Just a glimpse at lush glass sculptures among rich, breathing plants will leave you speechless.
5.
Indulge In Tasty Bites At Pike Place Market
Overlooking Elliott Bay, Pike Place Market is Seattle's most visited landmark. You can hang out with the locals to learn about life in Seattle. Furthermore, foodies and the like can enjoy fresh products from over 85 farmers every single day. From fruits and vegetables to cheese and seafood. The offer is vast and whatever you choose, you won't make a mistake.
What's more, 225 small businesses sell local crafts so it might be an ideal opportunity to get some Seattle souvenirs. Finally, you can even learn how to cook there while enjoying all the smells and flavors.
6.
Explore Regional Ethnic History
Seattle is a melting pot of the West Coast with numerous nationalities calling it their home. Therefore, it's no surprise that there are plenty of museums celebrating Seattle's ethnic history.
(i) Discover The Story Of Nordic Immigrants At The National Nordic Museum
Located in the Ballard neighborhood of Seattle, the National Nordic Museum shares Scandinavian culture with the public. Exhibitions, concerts, films, and lectures teach interested people about Nordic customs and traditions. What's more, you can participate in a craft school and experience a Scandinavian way of living first hand.
(ii) Explore Asian Diversity At The Wing Luke Museum OF The Asian Pacific American Experience
The museum got its name after Wing Luke, the first Asian American elected to public office in the Pacific Northwest. Initially, it was founded to introduce Asian folk art to the public.
Today, however, it focuses on diversity by gathering local artists to tell personal stories. In fact, the museum has a great impact when it comes to addressing social and civil rights issues.
Head to the Wing Luke Museum to learn how diverse and open the Asian community in Seattle is. While you're there, you can also explore Seattle's Chinatown-International District.
(iii) Investigate The Background of African-Americans At The Northwest African American Museum
The museum presents the connections between the Pacific Northwest and people of African descent. Don't miss the exhibitions of Jacob Lawrence and James W. Washington, Jr.
These two African American artists used their talent to point out social issues, injustice, and racial prejudices. Visit the museum to get valuable insight into how difficult and challenging life has been to African Americans.
7.
Experience Music At The Museum Of Pop Culture
Do you know that Seattle has always been popular for its vibrant music? Not only grunge but plenty of other music styles as well. Head to the Museum of Pop Culture to enjoy the tunes of Jimi Hendrix or Kurt Cobain. Explore popular video games, movies, literature and music of genres.
A visit to this museum is one of the fun things to do in Seattle as you can play in your virtual rock band. What's more, you can discover 150 artifacts found in Star Trek, Men in Black and Blade Runner.
Keep in mind that the exhibitions change often so make sure you check what's on before you head to the museum.
8.
Indulge In Art Exploration At The Seattle Art Museum
Seattle is a city where you can spend days exploring its art scene. Located on First Avenue in Seattle, the Seattle Art Museum consists of three facilities.
The main building is in downtown Seattle and it shows great collections of ethnic and contemporary art. Furthermore, the Seattle Asian Art Museum in on Capitol Hill, whereas on the riverfront, you can find the Olympic Sculpture Park. The latter is probably the most tranquil place in downtown Seattle. Head there if you crave for some peace and quiet.
Spend a day exploring more than 25 000 works of art including some traditional European pieces. You will be amazed by textiles, masks, wood and stone carvings as well as a totem pole. Additionally, don't miss spectacular views of the Olympic Mountains.
9.
Take In The Wonderful City Views On The Seattle Great Wheel
The Seattle Great Wheel is the tallest Ferris wheel on the West Coast with a height of 175 feet. Located on Pier 57 of Seattle's waterfront, this tourist attraction has 42 gondolas suitable for all weather conditions.
If you want to make this experience more exciting, go for the VIP gondola which has a transparent glass floor. It's a magical ride, especially at sunset.
10.
Get Active And Fit In Seattle Parks
Seattle is a city proud of its parks. Tens of them spread all over the city. If you visit Seattle, you must check out Green Lake Park. This park is very popular with people who enjoy doing sports outside. For example, joggers, bikers and roller skaters are attracted to this park thanks to its 2.8-mile-long path. Take a yoga class or enjoy a boat ride on the lake. This peaceful paradise in the middle of the city has something for everyone.
On the other hand, if you want to exercise with a view, head out to Kerry Park. Located on the south side of Queen Anne Hill, Kerry Park offers a breathtaking view of the city.
11.
Go Skydiving in Seattle
Are you looking for fun things to do in Seattle while you are on holiday? How about skydiving? However, it won't be a traditional skydiving experience. Namely, iFLY Seattle, located in Tukwila, lets you skydive indoors with all equipment included. Additionally, you can even celebrate your birthday here. How great is that?
12.
Set Out On The Bill Speidel's Underground Tour
Do you remember that great Seattle fire of 1889 that we mentioned earlier? That same fire wiped out 31 blocks. In order to discover what exactly happened on that terrible day of June 6, 1889, take a guided walking tour into the bowels of Seattle.
Do note that the tour got its name after a historian Bull Speidel who helped reconstruct Seattle's original city center after the fire. Thanks to him, today you can explore forgotten underground passages. It sounds exciting, doesn't it?
13.
Get Closer To A Space Voyage At The Flight Museum
Seattle is a city with great aircraft history so it's no wonder that the largest independent air and space museum found its home here.
Over 160 aircraft and spacecraft, the first-ever fighter plane, as well as a real Concorde and a NASA Space Shuttle Trainer, make it the best aviation museum in the world. Have you ever wondered what it's like to be an astronaut? You can experience that in this museum. However, you must book your tickets in advance since the museum can get quite packed.
14.
A Must-See Award-winning Woodland Park Zoo
The Association of Zoos and Aquariums has awarded the Woodland Park Zoo multiple times. Therefore, it should be on your Seattle bucket list. The zoo provides habitats for over 1000 animals.
Here, you can discover animals from Tropical Asia and African Savanna. Watch penguin feeding or get a walk-through bird experience. What's more, you can explore the zoo's botanical collection of 92 000 plants. It's impressive, isn't it?
15.
Spend A Weekend On Alki Beach
Seattleites simply love Alki Beach. It is a relaxing beach with fantastic views of the Olympic Mountains and Puget Sound. Spend a day sunbathing and sitting by the campfire away from the hustle and bustle of the city. We all need that break sometimes.
When Is The Best Time To Visit Seattle?
Seattle is known as a rainy city. However, from July to September, you can expect sunny days with minimal rain.
Plenty of outdoor recreation activities and festivals take place in this period as well. However, if you are more into exploring nature, then Seattle is perfect for you in the springtime.
Whenever you decide to visit, come in good spirits and embrace all the beauties of the city.