What To Know About Chateau Frontenac In Canada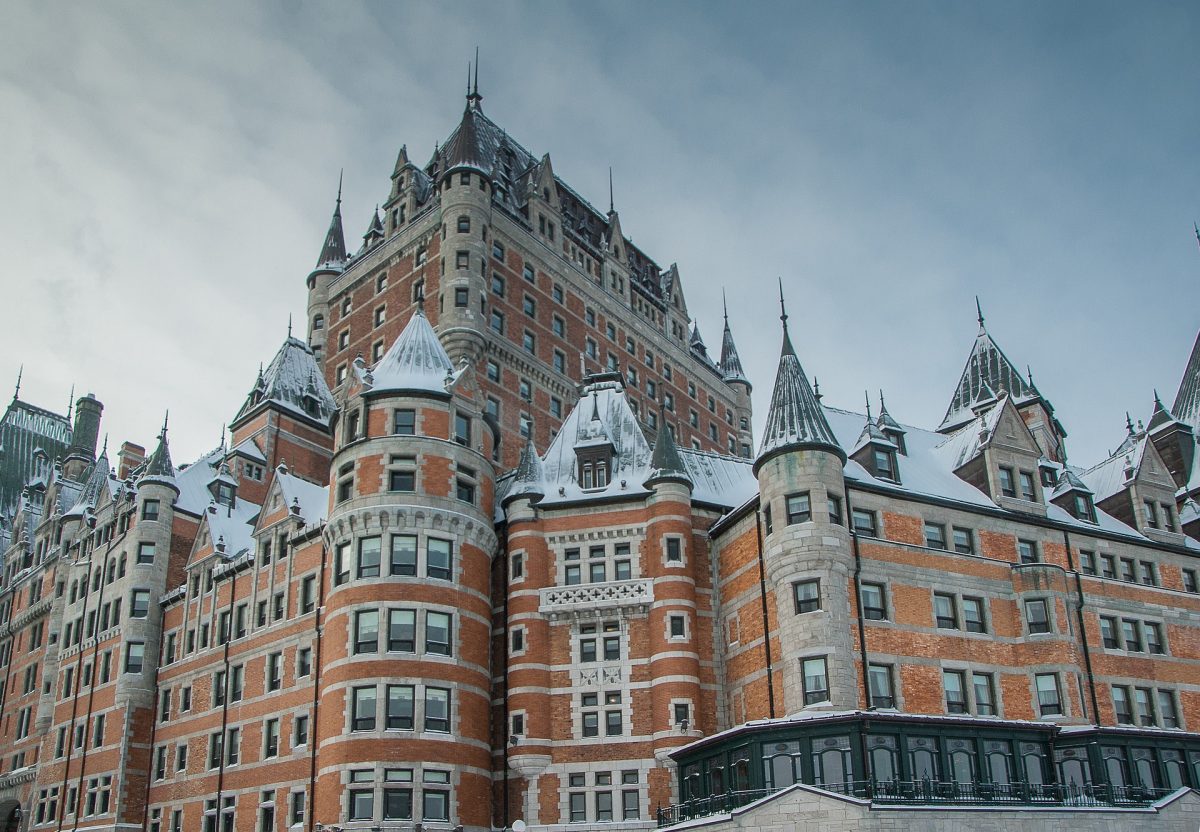 When visiting the magnificent Canadian city of Quebec, Chateau Frontenac is definitely worth a visit. Overlooking the city and the St. Lawrence river, it is a breathtaking, huge monument built in 1892. The Chateau Frontenac as a historical monument is a rich piece of French Canadian heritage.
The Chateau style landmark is now just as much of a luxurious hotel as it was back in the days of its inception. Its architecture and rich history of construction and historical meet-ups make it one of the most important establishments in Canada. Whether it is the outdoor or internal beauty, the hotel shows its own class and shine and is a sight to behold.
What is the Chateau Frontenac?
Established in 1892, by Canadian Pacific Railway, it is a premium chateau-style hotel located in Quebec City. The Chateau Frontenac has been National Historic Site since 1981. It was originally built for railway travellers to persuade them into using the Canadian Pacific Railways and visit all hotels designed across Canada.
Moreover, the hotel is a great castle-like presence that looks over Quebec City. You can have amazing vistas of the city and the St. Lawrence river lying at its feet.
Where is the Chateau Frontenac?
The Chateau Frontenac is located in the Upper Town part of Quebec City. It is perched atop a raised piece of land known as the Cap Diamant. The Chateau Frontenac is a ginormous hotel that matches the standards and size of its rich historical culture and inception.
What is there to do around Chateau Frontenac?
The surroundings of the Chateau Frontenac are just as amazing as the hotel itself. There are so many places to explore around the hotel. Have a look at some of the best things to do around Chateau Frontenac:
It is a wonderful place to hang out and explore near the Chateau Frontenac and is mainly a shopping area with small shops and amazing architectural sights. It makes you feel like you are roaming around in a traditional European city street and is overall a great place to visit.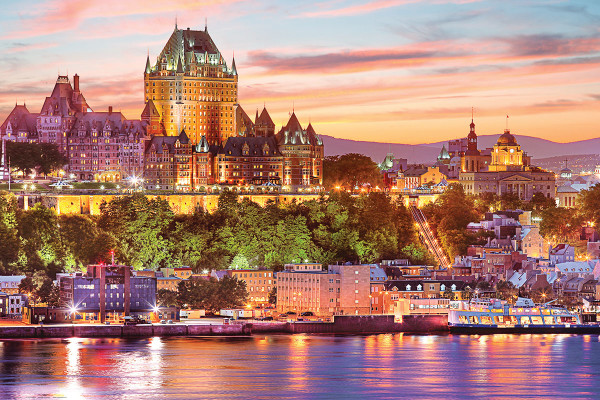 2.
Quartier Petit Champlain
The Quartier Petit Champlain is a restored quarter and a must-visit for history buffs who want to see the area. Consisting of bistros, art galleries and so much more, it is another great place to hang out near the Chateau Frontenac.
3.
Notre-Dame de Québec Basilica-Cathedral
The Notre-Dame de Québec Basilica-Cathedral, built in 1647, is a stunning place to visit near the Chateau Frontenac and has amazing interior decor. The gold and angel-white interiors make up for its obvious charm.
4.
Museum of Civilization
The Museum of Civilization is another tourist attraction near the Chateau Frontenac. It features Canadian history from the city of Quebec and its culture as well. As a tourist spot, this is a must-visit as it contains deep insight into Quebec City and Canadian history.
Some More things to know about Chateau Frontenac
The beautiful exterior conceals the inner beauty of this breathtaking monument. With everything from turrets, attic roofs, brass structures and amazing interior decor style, the hotel has amazing structures throughout. The beauty of this place is something that truly falls short of words to describe appropriately.
The ancient heritage site has everything you would expect from this premium Canadian landmark. Even the restaurants sport an amazing look with beautifully decorated walls and ceilings. Another thing to know is there have been several retouches and additions to the hotel architecture over the years.
The Chateau Frontenac also has an amazing treat for everybody. Pun intended! The hotel has some truly drool-worthy cuisines and you can taste them at Fairmont Le Château Frontenac. Additionally, there is also something for all kinds of wine and cheese experience chasers as well as a wonderful bar on-site named 1608 – Wine & Cheese Bar. There is so much to taste and experience and it is a heavenly experience for anyone wanting to get a taste of rich Canadian and international cuisine.
As the Chateau Frontenac is both a premium hotel and a Canadian landmark, it is definitely going to be on the higher side of one's budget. Additionally, not all the rooms despite their high prices will showcase the waters and stunning views of the city. Most of them have internal views only but are still spacious enough to make up for the price.
The rooms are huge as expected and feature amazing interior decor.
The Cheateau Frontenac has also been a place of great historical meet-ups and events since its inception. Various dignitaries have stayed and have had meet-ups in this landmark place.
Important figures of history such as Charles Lindbergh, members of the Royal Family and even the British PM Winston Churchill have stayed here. The hotel even once hosted a Quebec conference for discussion of World War 2 strategies for the Allies.
There is tons of history that the Chateau Frontenac since its 19th-century foundation. It also continues to be of the same importance even today as people from all over the world come to visit the place. Even without necessarily booking a stay, it is a beautiful landmark to flock to. Moreover, as mentioned above, there is also plenty to see around this amazing Canadian Heritage hotel.
If you enjoyed reading about the historic Chateau Frontenac, then feel free to check out the equally iconic Taksim Square in Istanbul.