Bocas Del Toro Resorts + Hotels Guide: Where To Stay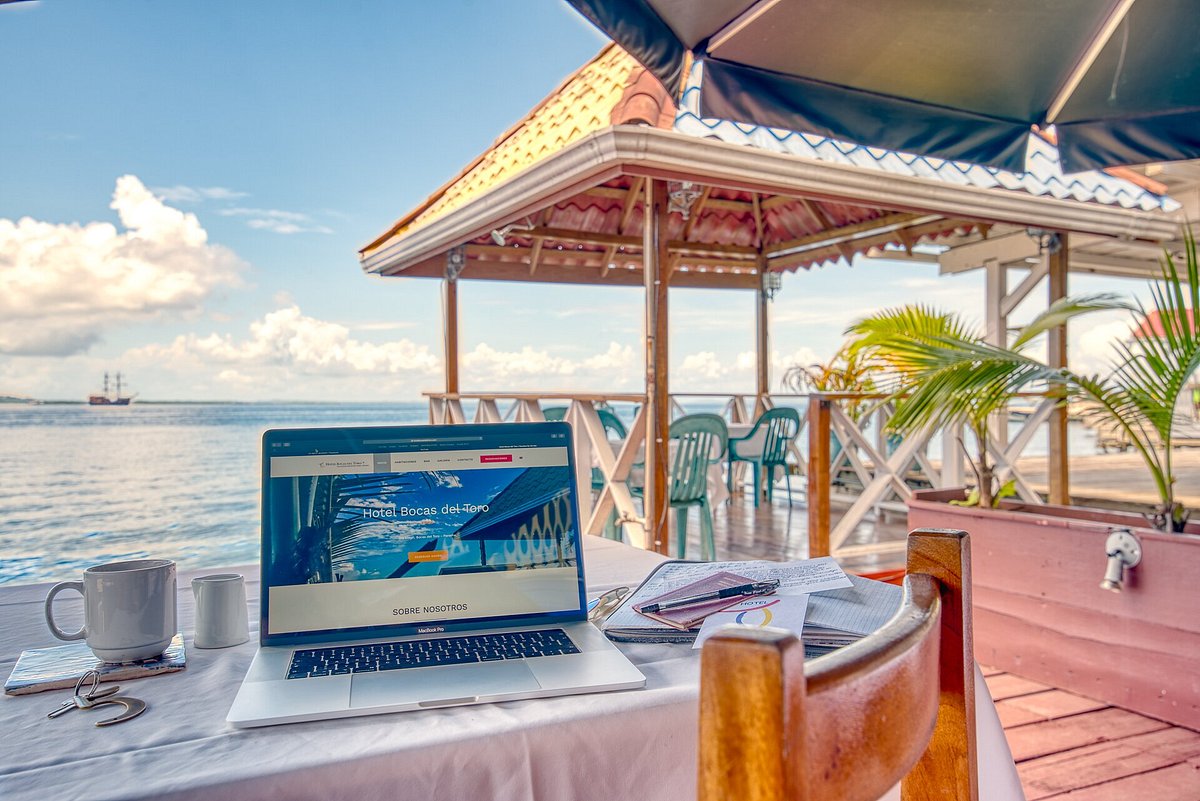 Introduction
Welcome to the beautiful paradise of Bocas del Toro, where pristine beaches, crystal-clear waters, and lush rainforests await you. Nestled on the Caribbean coast of Panama, Bocas del Toro offers a tropical getaway like no other. Whether you are seeking relaxation, adventure, or a combination of both, this stunning destination has something for everyone.
With its diverse range of resorts and hotels, Bocas del Toro caters to all kinds of travelers, from budget-conscious backpackers to luxury seekers. Choosing the right accommodation can greatly enhance your overall experience and ensure a comfortable stay during your time in this amazing region.
In this comprehensive Bocas del Toro resorts and hotels guide, we will explore the factors to consider when selecting accommodation and introduce you to some of the top options available. From beachfront bungalows to eco-friendly lodges, you'll discover a variety of choices that cater to different preferences and budgets.
So, whether you're planning a romantic honeymoon, a fun-filled family vacation, or a solo adventure, read on to find the perfect place to stay in Bocas del Toro. Let's delve into the options and start planning an unforgettable getaway in this tropical paradise.
Bocas del Toro: An Overview
Bocas del Toro is a group of islands located in the northwest of Panama. It is a vibrant archipelago consisting of nine main islands and over 200 smaller ones, each offering its own unique charm. This tropical paradise attracts visitors from around the world with its stunning natural beauty, rich biodiversity, and laid-back Caribbean vibe.
The main island, Isla Colon, serves as the gateway to Bocas del Toro and is home to the town of Bocas, the central hub of activity. Here, you'll find colorful wooden houses, lively bars, restaurants serving fresh seafood, and a bustling market, where you can immerse yourself in the local culture and flavors.
Bocas del Toro is renowned for its pristine white-sand beaches, where turquoise waters meet lush greenery. Some of the most popular beaches include Red Frog Beach, Starfish Beach, and Playa Bluff, where you can relax, sunbathe, and swim in the crystal-clear waters.
For nature lovers, Bocas del Toro offers an abundance of opportunities to explore its diverse ecosystems. Take a boat tour through the mangroves, go snorkeling in the vibrant coral reefs, or venture into the rainforest to discover hidden waterfalls and spot exotic wildlife, such as sloths, monkeys, and colorful birds.
The region is also a surfer's paradise, with world-class breaks and consistent waves throughout the year. Whether you're a beginner or an experienced surfer, you'll find plenty of spots to catch some waves and enjoy the thrilling experience of riding the Caribbean swells.
Bocas del Toro is known for its laid-back and friendly atmosphere, where time seems to slow down. The locals, known as Bocatoreños, are warm and welcoming, and their vibrant culture and traditions shine through in the local music, dance, and cuisine.
If nightlife is your thing, you won't be disappointed in Bocas del Toro. The town comes alive after sundown, with beach parties, live music, and energetic bars where you can dance the night away.
With its beautiful landscapes, diverse activities, and unique blend of Caribbean and Panamanian culture, Bocas del Toro is truly a tropical paradise that should be on every traveler's bucket list.
Factors to Consider When Choosing a Resort or Hotel
Choosing the right resort or hotel in Bocas del Toro is essential to ensure a memorable and enjoyable stay. With numerous options available, considering the following factors can help guide your decision and ensure a perfect match for your needs:
Location: The location of your resort or hotel can greatly impact your overall experience. If you prefer a secluded beachfront retreat, look for accommodation options on one of the smaller islands. If you want easy access to restaurants, nightlife, and convenience stores, staying in the town of Bocas on Isla Colon may be more suitable.
Overall Ambiance: Consider the ambiance and atmosphere of the resort or hotel. Some establishments offer a relaxed and tranquil environment, perfect for couples or those seeking peace and solitude. Others may have a more lively and social vibe, suited for solo travelers or those looking to meet fellow adventurers.
Accommodation Type: Bocas del Toro offers a range of accommodation types, including resorts, hotels, boutique lodges, and eco-friendly retreats. Determine your preferences, whether you're seeking luxury amenities, eco-conscious options, or budget-friendly choices.
Facilities and Amenities: Consider the facilities and amenities that are important to you. From swimming pools and spa services to on-site restaurants and bars, each resort or hotel offers its own unique set of amenities. Determine what is essential for your stay and choose accordingly.
Activities and Excursions: If you have specific activities or excursions in mind, look for a resort or hotel that offers convenient access or can assist in arranging them. Whether it's snorkeling, diving, surfing, or exploring the rainforest, being close to the activities you desire can enhance your experience.
Reviews and Recommendations: Read reviews and seek recommendations from fellow travelers or reputable travel websites. Their insights can provide valuable information about the quality of service, cleanliness, and overall guest satisfaction.
Budget: Determine your budget for accommodation and find options that align with it. Bocas del Toro caters to a wide range of budgets, from budget-friendly hostels to high-end luxury resorts. Finding the right balance between price and amenities can help ensure a satisfactory experience.
By considering these factors and aligning them with your preferences and budget, you can choose a resort or hotel in Bocas del Toro that offers the perfect combination for an unforgettable vacation.
Top Resorts and Hotels in Bocas del Toro
When it comes to resorts and hotels, Bocas del Toro offers a variety of options to suit different preferences and budgets. Here are some top-rated establishments that consistently provide exceptional experiences:
Resort A: Nestled on a private island, Resort A offers a secluded and luxurious escape. With spacious overwater villas and exclusive beachfront suites, guests can indulge in breathtaking views, private pools, and personalized service. This resort also boasts a spa, multiple dining options, and a range of water activities.
Resort B: For eco-conscious travelers, Resort B stands out with its commitment to sustainability and preservation. Located within a protected rainforest, this resort features unique treehouse-style accommodations that blend seamlessly with nature. Guests can enjoy guided hikes, birdwatching, and eco-tours, while also relishing in organic farm-to-table dining.
Resort C: Ideal for families and adventure enthusiasts, Resort C offers a wide range of activities and amenities. From a large swimming pool and kids' club to kayak rentals and guided snorkeling trips, there is something for everyone. The on-site restaurant serves delicious international cuisine, and the spacious rooms provide comfort and modern amenities.
Resort D: Those seeking a laid-back beachfront experience will appreciate Resort D. Located on a secluded stretch of pristine beach, this resort offers charming cabanas with stunning ocean views. Guests can relax in hammocks, soak up the sun on the white-sand beach, or explore the colorful coral reefs just steps away.
Resort E: Budget-conscious travelers will find comfort and affordability at Resort E. Offering clean and cozy accommodations, this hotel provides a relaxing atmosphere with friendly staff and a central location. Guests can enjoy the nearby restaurants and shops, as well as easy access to boat tours and island hopping adventures.
These are just a few examples of the top resorts and hotels in Bocas del Toro. Each establishment has its unique charm and caters to different needs and interests. Whether you're looking for luxury, sustainability, family-friendly amenities, or budget options, Bocas del Toro has something to offer for everyone.
Remember to verify availability, read reviews, and consider your preferences and budget when making your final decision. No matter which resort or hotel you choose, the beauty and allure of Bocas del Toro will undoubtedly make your stay a memorable one.
Resort A
Located on a private island, Resort A offers an exclusive and luxurious retreat in the heart of Bocas del Toro. With its unparalleled beauty and impeccable service, this resort is perfect for those seeking a truly indulgent experience.
The accommodations at Resort A are nothing short of spectacular. Guests can choose from spacious overwater villas that provide breathtaking views of the surrounding turquoise waters, or beachfront suites that offer direct access to the pristine white-sand beaches. Each room is elegantly designed with modern amenities and furnished with comfort in mind.
The resort boasts an array of amenities and facilities to enhance your stay. Take a dip in the infinity pool, where you can cool off while enjoying panoramic views of the Caribbean Sea. Indulge in rejuvenating spa treatments that incorporate local ingredients and traditional techniques, leaving you feeling relaxed and pampered.
For dining, Resort A offers multiple options to satisfy your culinary desires. From beachside seafood grills to elegant fine dining restaurants, you can savor a variety of delicious dishes prepared by talented chefs. Don't forget to try the local specialties, which highlight the fresh flavors of the region.
Water enthusiasts will be delighted with the range of activities available at Resort A. Snorkeling and diving enthusiasts can explore the vibrant coral reefs just a short boat ride away, while kayaking and paddleboarding allow you to explore the breathtaking coastline at your own pace. The resort also offers boat tours to nearby islands and secluded beaches, ensuring you have the opportunity to discover the hidden gems of Bocas del Toro.
Guests at Resort A can expect exceptional service from the resort's attentive and friendly staff. The staff goes above and beyond to ensure that every need is met, providing personalized recommendations and arranging activities to make your stay extraordinary.
If you're looking for a truly luxurious and exclusive experience in Bocas del Toro, Resort A is the perfect choice. Immerse yourself in the beauty of the private island, unwind in lavish accommodations, and create unforgettable memories in this tropical paradise.
Resort B
For eco-conscious travelers seeking a unique and sustainable experience in Bocas del Toro, Resort B is an ideal choice. This resort embraces the natural surroundings and offers a truly immersive rainforest retreat.
Located within a protected rainforest, the accommodations at Resort B are distinctive and eco-friendly. Guests can stay in charming treehouse-style lodges, perfectly blending with the lush greenery. These lodges provide a cozy and comfortable space, allowing you to disconnect from the outside world and reconnect with nature. Wake up to the sounds of birds chirping and enjoy breathtaking views of the rainforest from your private balcony.
Resort B takes pride in its commitment to sustainability and conservation. The resort's practices are designed to minimize its environmental impact while preserving the natural beauty of the surrounding ecosystem. Explore the rainforest with guided hikes led by knowledgeable local guides who can teach you about the diverse flora and fauna of the area.
The dining experience at Resort B is a true farm-to-table affair. The on-site restaurant sources ingredients from organic farms, ensuring that your meals are fresh, delicious, and locally sourced. Try traditional Panamanian dishes prepared with a modern twist, showcasing the region's vibrant flavors.
In addition to immersing yourself in nature, Resort B offers a range of activities for guests to enjoy. Take a dip in the natural swimming pools fed by nearby waterfalls, or embark on guided birdwatching tours to spot the colorful and exotic bird species that call the rainforest home. The resort also offers opportunities for kayaking, paddleboarding, and even yoga sessions surrounded by the serene beauty of the rainforest.
As an eco-conscious resort, Resort B provides an experience that allows guests to disconnect from the outside world and reconnect with nature. This unique setting immerses you in the sights, sounds, and scents of the rainforest, making it the perfect choice for those seeking tranquility and a sustainable stay in Bocas del Toro.
Resort C
If you're looking for a resort that caters to families and offers a wide range of activities, Resort C is an excellent choice. Situated in a picturesque location, this resort provides a perfect blend of relaxation, adventure, and family-friendly amenities.
Resort C offers spacious and comfortable accommodations that are ideal for families. You can choose from well-appointed rooms or suites, designed with modern comforts and convenience in mind. The resort provides plenty of space for everyone to relax and unwind after a day of exploration.
One of the standout features of Resort C is its range of facilities and amenities. The large swimming pool is a great place for families to cool off and have fun, while the separate kids' pool ensures the little ones can splash around in a safe environment. The resort also offers a kids' club, where trained staff organize engaging activities and games to keep the younger guests entertained.
For the adventure seekers, Resort C offers a plethora of exciting activities to choose from. Rent a kayak and explore the nearby mangroves, or join a guided snorkeling excursion to discover the colorful marine life thriving in the crystal-clear waters. The resort can also arrange surf lessons for those eager to catch some waves and experience the thrill of surfing in Bocas del Toro.
When it comes to dining, Resort C has an on-site restaurant that serves a variety of international and local dishes. Enjoy a delicious meal while taking in panoramic views of the surrounding scenery. The restaurant's menu caters to different tastes, ensuring that there is something for everyone in the family.
While Resort C provides plenty of on-site entertainment and amenities, the resort's location also allows for easy access to nearby attractions. Explore the lively town of Bocas, with its vibrant markets, shops, and restaurants. Take a boat tour to secluded islands and beautiful beaches, giving you the opportunity to create unforgettable memories with your loved ones.
With its family-friendly amenities and diverse range of activities, Resort C is an excellent choice for families seeking a comfortable and unforgettable stay in Bocas del Toro. From swimming and snorkeling to adventure and relaxation, this resort has something to offer for every member of the family.
Resort D
If you dream of a laid-back beachfront experience in Bocas del Toro, Resort D is the perfect destination. Situated on a secluded stretch of pristine beach, this resort offers tranquility, natural beauty, and a chance to immerse yourself in the serene environment of the Caribbean coast.
The accommodations at Resort D are designed to provide comfort and relaxation while embracing the stunning surroundings. Guests can stay in charming cabanas, steps away from the white-sand beach and turquoise waters. Each cabana is thoughtfully decorated with a Caribbean flair and offers all the necessary amenities for a comfortable stay.
One of the highlights of Resort D is the direct access to the beach. Enjoy sunbathing on the soft sand or take a refreshing dip in the crystal-clear waters. The calm and shallow reef is perfect for snorkeling, allowing you to discover colorful coral and an array of marine life.
After a day of beach activities, unwind in the resort's hammocks, where you can sway gently while admiring the breathtaking ocean views. The peaceful atmosphere of Resort D encourages relaxation, making it an ideal destination for those looking to escape the hustle and bustle of daily life.
While the resort focuses on providing a serene beachfront experience, it also offers the opportunity to explore the surrounding area. Take a stroll along the beach and discover secluded coves, or join a boat tour to explore nearby islands and encounter marine wildlife. Resort D can also arrange fishing trips for those who want to try their hand at catching their own dinner.
Resort D prides itself on its commitment to sustainable practices and supporting the local community. The resort's restaurant serves delicious meals made from fresh and locally sourced ingredients, promoting a farm-to-table dining experience. As you savor the flavors of the Caribbean, you can feel good knowing that your meal supports the local economy and minimizes environmental impact.
If you're seeking a tranquil beachfront retreat away from the crowds, Resort D offers a serene escape in Bocas del Toro. Immerse yourself in the natural beauty of the beach, relax in a charming cabana, and let the soothing sounds of the ocean wash away your worries.
Resort E
For budget-conscious travelers seeking comfortable accommodation in Bocas del Toro, Resort E is the perfect choice. This hotel offers a cozy and affordable retreat, providing a convenient base for exploring the beauty of the region while keeping your expenses in check.
Resort E offers clean and well-maintained rooms that cater to different traveler preferences. The rooms are cozy and equipped with the necessary amenities to ensure a comfortable stay. While the focus is on affordability, the hotel doesn't compromise on cleanliness and guest satisfaction.
One of the highlights of Resort E is its central location. Situated in the heart of Bocas town, the hotel provides easy access to restaurants, shops, and other local attractions. You can explore the lively streets, sample local cuisine, and experience the vibrant culture of the town just steps away from your accommodation.
While Resort E doesn't have its own restaurant, the hotel's location allows you to easily discover local eateries and savor the flavors of Bocas del Toro. From fresh seafood dishes to traditional Panamanian cuisine, you'll find a range of options to satisfy your culinary cravings.
Resort E can assist in organizing boat tours and excursions to nearby islands, ensuring you take full advantage of all that Bocas del Toro has to offer. Whether you want to snorkel in pristine reefs, visit the famous Red Frog Beach, or simply explore the breathtaking beauty of the surrounding islands, the hotel staff can help you plan and arrange your adventures.
Despite being a budget-friendly option, Resort E prides itself on providing friendly and attentive service to its guests. The staff is knowledgeable about the area and is ready to assist with any inquiries or recommendations that will make your stay more enjoyable.
When it comes to affordability and convenience, Resort E offers a comfortable stay without breaking the bank. This hotel is perfect for travelers who prioritize exploring the town's vibrant atmosphere and want a cozy place to rest after a day of adventure.
Conclusion
Bocas del Toro truly is a tropical paradise that offers something for every traveler. With its stunning beaches, vibrant culture, and diverse range of resorts and hotels, this destination is a haven for relaxation, adventure, and exploration.
When selecting a resort or hotel in Bocas del Toro, it is important to consider factors such as location, ambiance, accommodation type, facilities, activities, and budget. Each establishment has its own unique offerings and caters to different preferences and needs. Whether you're seeking a luxurious private island retreat, an eco-friendly rainforest lodge, a family-friendly resort, a laid-back beachfront experience, or a budget-friendly hotel, Bocas del Toro has options to suit every taste.
The top resorts and hotels highlighted in this guide – Resort A, Resort B, Resort C, Resort D, and Resort E – exemplify the variety of experiences available in Bocas del Toro. From luxurious exclusivity to sustainable immersion, from family-friendly fun to tranquil beachfront bliss, these establishments showcase the diverse offerings of this tropical destination.
Whichever resort or hotel you choose, Bocas del Toro promises a memorable and unforgettable experience. Explore the white-sand beaches, snorkel in vibrant coral reefs, hike through lush rainforests, indulge in delicious cuisine, and immerse yourself in the vibrant Caribbean culture. The friendly locals, stunning landscapes, and abundance of activities will make your stay in Bocas del Toro nothing short of extraordinary.
So, pack your swimsuit, grab your sense of adventure, and get ready to create lasting memories in this enchanting corner of Panama. Bocas del Toro awaits you with open arms, ready to provide an unforgettable tropical getaway.