When is the Best Time to Visit Iceland?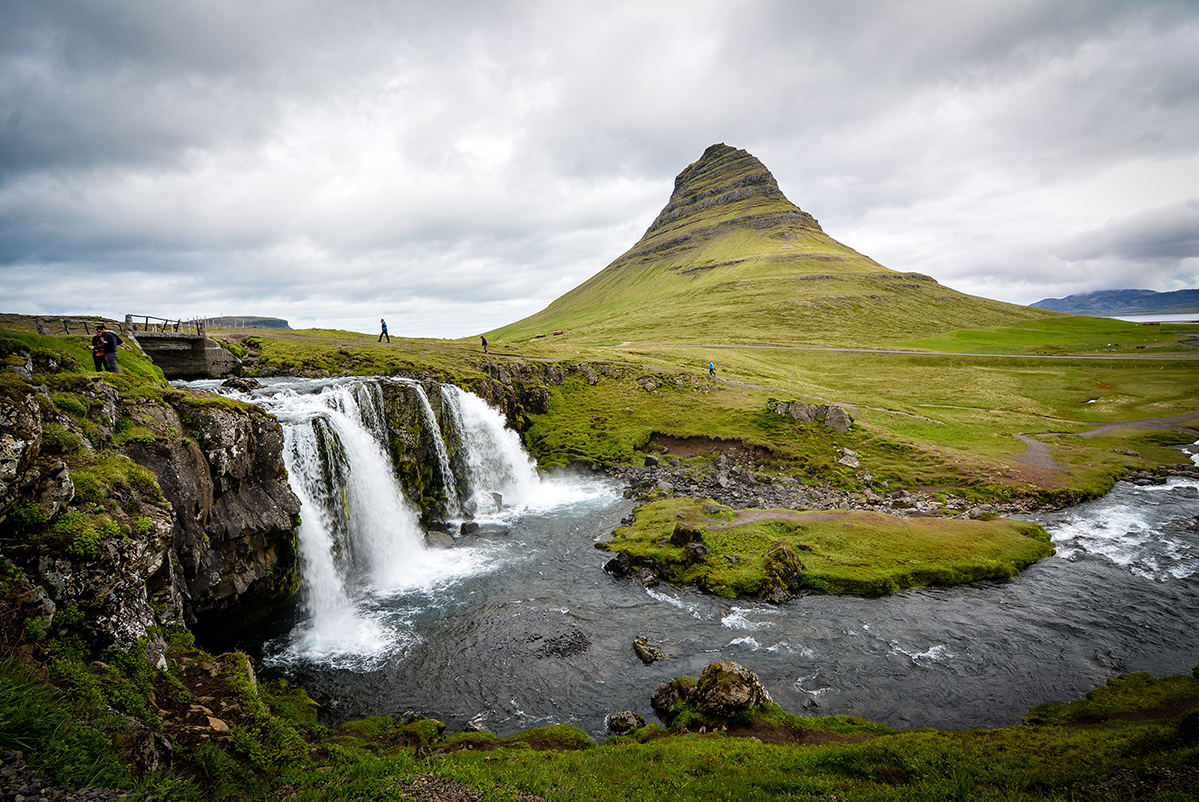 For several years now it seems like you can't scroll through your Instagram feed or peruse travel blogs without running across Iceland. In fact, it has been one of the most talked-about dream vacations by many people since Lonely Planet busted it wide open to the world.
It's beautiful waterfalls and amazing volcanoes mixed with the friendliness of the locals and all the rest of Iceland's unique qualities seems to only continue to grow its popularity. But when you think of Iceland…a lot of people think cold. After All ice is right in the name but this island nation does have all four seasons.
So when is the best time to visit Iceland?
This really depends on you, so in this guide, we are going to breakdown that very question. We will also give you some things to do and see and tips for every season as well. Hopefully, once we have done this for you, you will better be able to plan that epic adventure to Iceland you have been dreaming of forever. The first thing we need to do is discuss what each season brings with it weather-wise.
Weather by Season
Weather can determine a lot when you are planning a vacation and when you are doing it to an island in the extreme northern hemisphere it plays an even bigger role. With this type of the location you have to consider the length of days as well as mother nature's cycle of weather patterns so here is a look at what each season has in store for you:
Winter (December – February)
Winter may be just what you envision when you think of Iceland. The days are short and cold but on the bright side, the chance of seeing the Northern Lights is vastly improved.
Travelling at this time of year in Iceland could be a little more difficult snow and weather conditions sometimes cause roads to close or be extremely difficult to manoeuvre.
On average, look to have somewhere between 4 and 10 hours of daylight (depending on the month, February has the most sunlight and the temperature will range anywhere from -3 °C (27 °F) to 2 °C (37 °F).
Spring (March – May)
Spring may be one of the best times to visit Iceland. Winter is over, and the snow has begun or will have melted by this point. This means that you will be in for warmer temps and greener landscape.
Though you will have to contend with a little rain here or there you will not have to contend with large crowd's or high prices. This means that it is definitely a good choice for your vacation.
During this season, you will be looking at a normal amount of daylight hours and temperatures ranging from 1 °C (33 °F) to 10 °C (49 °F) depending on the month with May being the warmest.
Summer (June – August)
This is the time of year where are you choose to visit Iceland you need to be prepared for higher prices and a larger crowd. But also, longer days and more intense scenery. This is in fact probably the best time to visit Iceland for many reasons.
During summer you can expect between 15 and 20 hours of daylight and temperatures ranging from 7 °C (44 °F) to 13 °C (56 °F) depending of course on the month you chose to visit in.
Fall (August – December)
This is the other season where you can look for moderate temps, lower prices and fewer crowds. Fall is the second-best season to take in the Northern lights while still being able to take part in the summer activities we talked about above.
This season you will expect ever shortening days as Iceland moves towards winter and temps ranging from -2 °C (29 °F) to 10 °C (50 °F) depending on the month of your visit.
Travel Season in Iceland
If you are a seasoned traveller, you know that there is even different travel season, so below we have given you a look at Iceland during the different seasons. This may help you plan your trip to match your budget and needs.
Low
The low season usually runs from the middle of October to the middle of May. Though many tourists have begun making their way to Iceland at this time to avoid crowds it is still less crowded than in the high season or even the shoulder season.
If you are looking to enjoy the thermal springs or any winter activity this may be the perfect time to go. The only thing you will have to contend with is Reykjavik's weather and the lack of daylight.
High
This tourist season goes from the middle of June through the entire month of August. This is when you see the most idyllic weather and the largest crowds.
With extended days through a good portion of this season, it is great for hiking and all kinds of outdoor activities. It is also when the prices go up and it gets more difficult to find places to stay.
Shoulder
There are two cycles when you are looking at the shoulder season. The first cycle runs from the middle of May through the middle of June. The second from September to the middle of October.
Either way budget-wise this may be the best time to visit Iceland. The prices will be lower, the crowds less and you will get to enjoy most of the activities you would in Spring and Summer.
What to Do in Iceland by Season?
Iceland is a nature lovers paradise. There are so many fun things to do and see no matter what time of year you decide to visit, but it sure does make it easier to plan that trip if you have an idea of what you can get p to. So here are some things you can do in Iceland broken down by season:
Winter
This is perhaps the best time of year to see the Northern Lights in Iceland. There are many tours you can book that will have you chasing the lights, or you can rent a camper van and chase them yourself as you travel the Golden Circle. This is also the best time for any winter sports or outdoor activities.
They're also stunning natural wonders to see like the Ice caves or the Blue Lagoon. If you decide that the best time to visit Iceland is during the winter, you may want to plan your trip around the Winter Solstice (Dec. 21) so that you can attend the beautiful Winter Lights Festival.
Spring
You can of course if you are there at the beginning of spring still take advantage of some of the winter sports like snowmobiling or skiing, but there are so many other cool activities you can do as well. You can bird watch and book a tour to see the Puffin as they flit around their natural environment or take a boat out and watch some whales.
While you're out on the water you can always do a little diving or even kayaking. If the water isn't what you are there for you can take some scenic hikes or hop in the saddle and do a little trail riding. If music is yours then maybe look at the festival scene and check out Tectronic or any of the other festivals that go on during the Spring months.
Summer
Like with most of the season most of the good times during the summer will be filled with outdoor activities and excursions. You can take a trip to one of the thermal springs, take a tour of the multiple waterfalls, hike, kayak, whale watch or even take a day trip to the black sand beaches and layout to get some sun. there are also many great music and cultural festivals like the Great Fish Day to be taken into consideration.
Fall
The activities that are available to you in fall are not that much different from what is available to you in spring and summer just in a little cooler temp. There is, of course, a few festivals specific to the fall season that you may be interested in.
Tips for Visiting Iceland by Season
We can all use whatever travel tips that we can get, right? So, we have compiled a few important ones that you will need to consider once you have chosen the best time to visit Iceland for you.
Winter
The cold may not be as cold as you thought but it is still no joke. So, when you pack your gear makes sure you pack thermals and warm clothes.
Spring
The weather is a little bi-polar during this season so pack so that you can dress in layers and remember your rain jacket or umbrella.
Summer
Because this is the high season you will want to make sure you book everything at least 3 months out to ensure you get the hotel, car or tours that you want. Plus, you may want to invest in a god mask for sleeping as it doesn't get dark for very long and you will want your beauty sleep to take in all the amazing waterfalls.
Fall
You may want to pack some light winter accessories like scarves and gloves.
Final Thoughts…
So, when is the best time to visit Iceland? That is up to you and what you are looking for this trip to be, if you are looking for near-perfect weather, normal length days and the most bang for your buck then Spring may just be the season for you.
If, however, you don't care about the price or the crowds and just wants some killer to waterfall pics for your Instagram feed, then Summer will be the season for you. One thing is for sure no matter what season you choose you will be I for some spectacular natural beauty and a whole lot of fun.
Now that you know when is the best time to visit Iceland, see what Reykjavik has to offer!