10 Most Interesting Things to Do in Roosevelt Island, NYC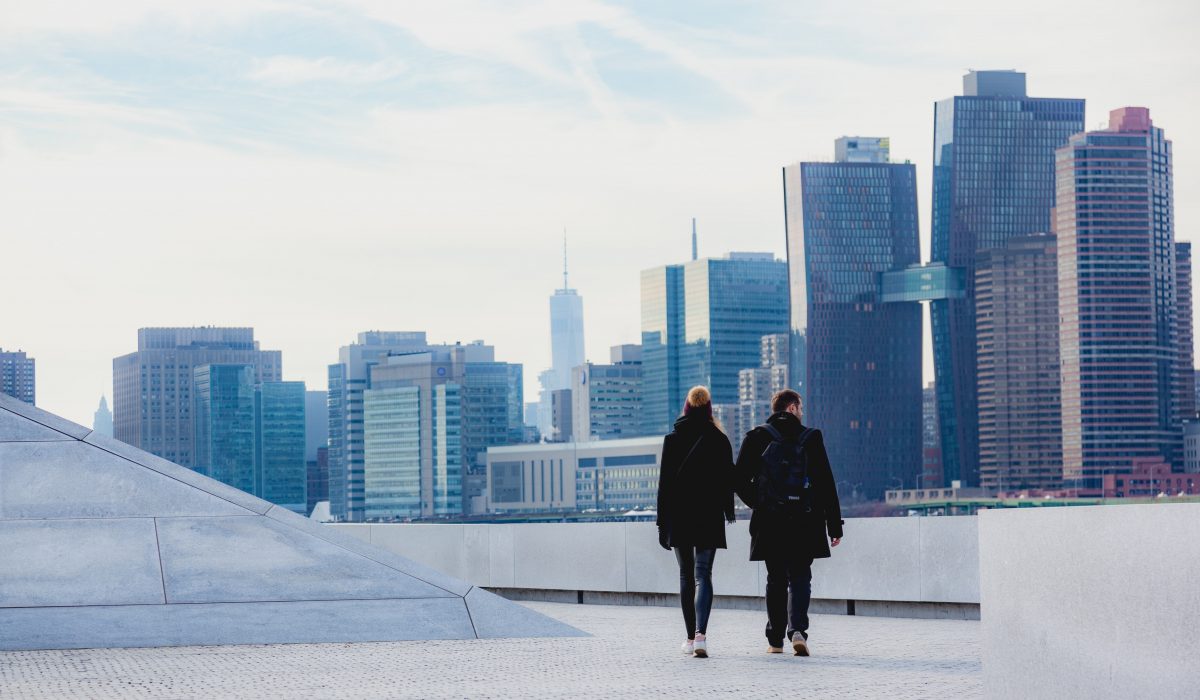 Once home to an asylum, Roosevelt Island is now one of New York City's best-hidden gems. This narrow island sitting between Manhattan and Queens is a great side trip when visiting The Big Apple. It offers a quick break from the busyness of New York without actually leaving the city. Whether you want a day trip or enjoy a night or two in this island, the option is yours. Either way, Roosevelt Island is brimming with interesting things to do that make it worth the visit.
After living in the shadows of New York City, Roosevelt Island is finally making a name for itself. Let's get to know the 10 interesting things to do on this island.
Where Is Roosevelt Island?
The two-mile-long stretch of Roosevelt Island sits in New York City's East River. It's sandwiched between Queens on the east and Manhattan on the west.
How To Get To Roosevelt Island
There are three ways to visit Roosevelt Island, depending on your preference.
Subway or bus
The F train runs from Queens, Manhattan, and ends in Brooklyn. The F train line makes a stop at Roosevelt Island.
If you're visiting from Queens, the Q102 Bus is a great option to take to go to Roosevelt Island. The bus operates from 5:00 A.M. to 1:00 A.M.
Tramway
When taking the tram, familiarize yourself with the metro schedule to avoid rush hours. The Roosevelt Island Tramway connects the Upper East Side of Manhattan to Roosevelt Island. It operates every day of the week and has two schedules: regular (non-rush hour) and a rush-hour schedule.
Aside from knowing the schedule, you need to get an MTA Metro Card. You pay your tram fare using this card. Take note that there are no MTA boots at the station, so purchase yours before arriving at the station.
Car or bike
For the more adventurous and thrifty souls, you can drive to Roosevelt Island or ride a bike. There are 3 suggested routes when driving from Manhattan:
59th Street Bridge, Upper Roadway
59th Street Bridge, Lower Roadway
Midtown Tunnel (I-495 East) to Queens
You can also drive from Long Island or from Brooklyn to Roosevelt Island.
Get on your bike to save money and time! To visit Roosevelt Island via bike, you can head over to 36th Avenue toward the Roosevelt Island Bridge. After crossing the bridge, turn left onto Main Street.
Is Roosevelt Island Safe?
Roosevelt is a small island that is very safe and quiet. In fact, it's a great neighborhood for families. Offering lots of green space, great views, and historic landmarks, Roosevelt Island is more than a quick stop when in NYC.
Compared to the busy New York City, there's little traffic on this island. This gives you more reasons to escape here even for a while.
When Should You Visit Roosevelt Island?
To fully enjoy what Roosevelt Island has to offer, visit from April to June and September to early November. If you're familiar with Manhattan weather, you know these months give pleasant or warm weather. Aside from that, the crowd is not overwhelming. If you want the cheapest time, plan a mid-January to an end of February trip.

Time to bring out your weekend bag because we're ready to explore Roosevelt Island!
1.
The Roosevelt Island Tram
You shouldn't miss riding the Tram when visiting Roosevelt Island. The Roosevelt Island tram is the first commuter aerial tramway in North America. Running every 7-15 minutes, the Roosevelt Island Tramway offers amazing Manhattan views. Based on East 59th St. and 2nd Ave. of Manhattan, the aerial tramway is a fun and cheap way to explore the city. It's also one of the convenient ways to visit the island. Simply swipe your MetroCard and enjoy gliding over Upper East Side avenues and the East River.
Best times to travel?
As per the metro schedule, the rush hours are from 7 am to 10 am and from 3 pm to 8 pm. So, to enjoy as much view, avoid the rush hours.
What will I see along the way?
The 3-minute trip will let you take in the beauty of the New York island and Manhattan. It will also give you great views of the East River, as well as the 1st and 2nd Avenue. Aside from that, it takes you closer to the Queensboro Bridge.
2.
Roosevelt Island Lighthouse
If you're willing to climb 64 wooden steps to enjoy panoramic views of the island, visit the Lighthouse. Known then as Blackwell Island Lighthouse, the 50-foot-tall stone lighthouse holds both history and mystery. It is located at 10044 New York, New York.
Legends say that two deranged occupants of a nearby insane asylum built the lighthouse. Along with this myth are ghost and creepy stories. Truth or myth, these stories just make Roosevelt Island Lighthouse more interesting.
The Octagon at 888 Main Street was once the main entrance to the New York City Lunatic Asylum. But don't worry, entering the building won't lead to anything crazy. Today, the Octagon is attached to a large apartment complex. The building is also highly sustainable, thanks to its utilization of solar panels.
Looking back at how the Octagon looked like, it's amazing how it was carefully restored and renovated, all while retaining its original grandeur. The Octagon is now an upscale residential community with state-of-the-art amenities.
At the corner of Main Street and East Road sits a historic property called Blackwell House. It's a charming wooden house that holds historical significance to the island. Blackwell House is the sixth oldest house in New York. Also, it's the only surviving building on Roosevelt Island that goes back to when the island was still private property.
The Blackwell family once owned Roosevelt Island until New York City purchased it from them. Later on, the house became a residential quarter for wardens of hospitals, the almshouse, and the penitentiary. Today, it serves as a community center and boasts a beautifully landscaped setting.
Ready your spirits and flashlight and take a trip to Smallpox Hospital at Southpoint Park. More known today as Renwick Ruins, it's the first hospital built to treat infectious diseases on the island. When the smallpox vaccine came out, the hospital became obsolete and shut its doors in the 1950s.
Today, the weed-covered hospital is undergoing renovations, albeit at a slow pace. While visitors aren't allowed to wander inside, you can still get a good view of the building's architecture and of what's left of it.
Sitting between Four Freedoms Park and Cornell Tech at the southeast tip of Roosevelt Island is the lush Southpoint Park. Home to wide, green lawns and gardens, this park is among the best places to visit in Roosevelt Island. It's an excellent spot to stroll at, relax, and enjoy nature and some frolicking squirrels or cats.
Southpoint Park offers gorgeous views of Queens and Manhattan, various plants, and native flowers. If you're visiting the island with the kids, don't forget to swing by here.
Another interesting place to visit at Roosevelt Island is the Franklin D. Roosevelt Four Freedoms Park. The first park dedicated to the former President in his home state of New York, this park is very much open to the public. The memorial is a dramatic triangular four-acre plot, where a bronze head sculpture of FDR sits.
The park was designed to celebrate the four freedoms that the former President articulated in one of his famous speeches. These freedoms are freedom of speech, freedom of worship, freedom from want, and freedom from fear. To maintain the park's cleanliness and beauty, there are certain rules to follow. Take note that smoking and alcohol are not allowed in this park. Pets, bicycles, or scooters are also prohibited from entering the park. But don't worry, photo taking and leisure walks are very much welcome.
Tech buffs should swing by Cornell Tech, a transformational milestone for technology in NYC. Spanning 12 acres on 2 West Loop Road at Roosevelt Island, the campus focuses on technology, business, law, and design.
Aside from its cutting-edge design, Cornell Tech features energy-efficient and environmentally friendly buildings. The campus is a stunning work of art that attracts visitors to admire its world-class beauty. More than that, it's a venue that offers endless opportunities for the city and the people.
9.
Roosevelt Island Library
Book lovers are in for a treat as the New York Public Library has another branch at 524 Main Street on Roosevelt Island. The library was born because of Dorothy and Herman Reade, two Roosevelt retirees who desired to build a community library. It opened in 1976, and in 1997 joined the New York Public Library system. That makes Roosevelt Island Library the 85th branch of NYPL.
Today, the branch provides the community with a fine selection of materials, services, and programs.
If you're keen on exploring other museums and libraries, get a hold of a NYPL Culture Pass. This card allows you to enjoy free admission to dozens of museums, heritage centers, libraries, public gardens, and more in NYC. The Culture Pass currently covers 47 venues, and you can reserve one pass per location every year. You can reserve your pass here.
Aside from the historical landmarks, Roosevelt Island is passionate about the arts. The Roosevelt Island Visual Art Association (RIVAA) at 527 Main Street has been dedicating its efforts to bring art to the island. In fact, it continues to promote Roosevelt as the "Island of Art," which links Long Island and Manhattan. Comprising of roughly 35 members, this main street gallery showcases works from local and international artists.
RIVAA showcases programs that support cultural developments and educational events. Throughout the year, they feature musical performances, poetry readings, and other community programs.
Where To Stay In Roosevelt Island
Here are the best and nearest hotels to stay in when visiting the New York island:
Concorde Hotel New York (0.5 km from Roosevelt Island Tramway): Enjoy premium rooms that are closely situated to main attractions such as the Rockefeller Center and Radio City Music Hall.
Loews Regency New York Hotel (0.6 km from the Tramway): Sitting on the famous Park Avenue, this family-friendly hotel is a short distance from Central Park and the Rockefeller Center.
Whitby Hotel (1 km from the Tramway): If you're willing to splurge, book a room at Whitby and enjoy an exceptional stay. Nestled in the upper midtown Manhattan, you can't expect anything less than luxurious.
AKA Sutton Place (0.3 km from the Tramway): For apartment options, AKA Sutton is a great option. Pick from either a one or two-bedroom apartment, enjoy comfortable rooms with modern amenities and facilities.
FAQs
Can people live on Roosevelt Island?
Yes! In fact, Roosevelt Island is a neighborhood with a population of 11,346. Living in Roosevelt Island offers a peaceful, quiet, and safe environment.
How long does it take to walk around Roosevelt Island?
It won't take you more than an hour to walk around the island. Roosevelt is a small island — 2 miles long and 800 feet — much smaller than Manhattan. If you prefer the bike, it will take you about 11 minutes from one tip of the island to the other.
Can you walk from Roosevelt Island to Manhattan?
Yes, you can. You have to take the Roosevelt Island Bridge, which is the only way to drive or walk to the island.
Time To Discover New York's Hidden Gem!
Roosevelt Island may be low on most travelers' radar, but this hidden gem holds many surprises. From stunning city views, historical sites to lively art scenes, the list goes on. For such a small island, the many interesting things to do are nothing less than impressive. The best part is, it's just a quick car drive, tram, or ferry ride away when you're in New York City.