Best Things To Do In Chengdu, China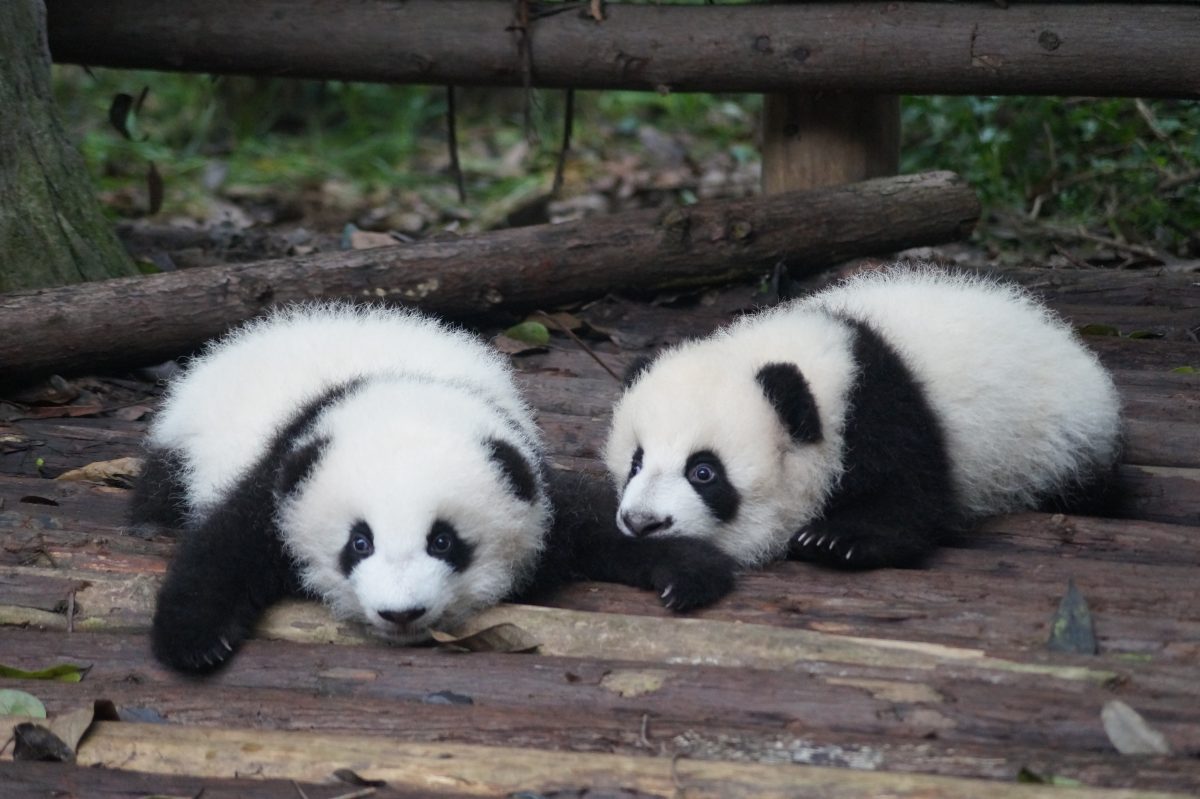 Chengdu, a vibrant capital of the Sichuan province in Southwest China, is full of gems when it comes to major tourist sites. Once a silk brocade capital, today, the city is a major tourist hub for business, education, shopping, and sightseeing. They are famous for their cute, cuddly giant pandas, their relaxing teahouse culture, and boast a vibrant nightlife of craft beer bars and hip clubs.
As compared to its hectic neighbours, Beijing and Shanghai, Chengdu is well-known for its laid-back pace despite having much to do. This city is home to stunning natural beauty with its tall mountains, and traditional architecture of beautifully preserved temples. Therefore, Chengdu is certainly worth exploring!
Recognized by UNESCO as a city of gastronomy, Chengdu is famous for its fiery hot Sichuan cuisine that will leave your mouth numb, burning hot, and drooling for more! A must-try includes their local dish – Chengdu Hotpot; some cooling Kung Fu Tea, and their wide varieties of street food on Wide and Narrow Alley!
With so much to do at Chengdu, the options are endless! Interested in finding out more? Well, read on to find out our top 10 things to do when in Chengdu, China!
Getting To Chengdu
For tourists looking to explore China beyond the Beijing or Shanghai premise, Chengdu is an excellent 'starter city'. How to get there? Well, here are a few ways!
There are typically 4 ways to get from Beijing to Chengdu – by plane, subway, train, and car. The cheapest route, costing from RMB 201 – RMB 365, is to take a train from Baoji to Chengdu Station. Then, transfer to a Subway from North Station to Luomashi. This, however, takes up to 23 hours and 40 minutes. Hence, the recommended and fastest route to get to Chengdu is to take a flight from Beijing Capital Airport to Chengdu Airport. Then, take the subway from Taipingyuan to Chunxi Road. This will take around 3 hours and 10 minutes, costing from RMB 931 – RMB 2634.
And, there are typically 8 ways to get from Shanghai to Chengdu – by flight, bus, train, and car. The cheapest route costing from RMB 563 – RMB 740, would be to take a train from Shanghai Station to Chengdu East. Then, transferring to a Subway from East Station to Tianfu Square. This, however, would take 12 hours and 50 minutes. The fastest and most recommended route would be to fly from Shanghai Hongqiao Airport to Chengdu. And then, taking a subway to Taipingyuan, then Chunxi Road. This would cost RMB 809 – RMB 2013, and take 4 hours and 50 minutes.
10 Major Attractions In Chengdu
1.
Chengdu Research Base Of Giant Panda Breeding
Associated with the Giant Panda, a Chinese national treasure, the city is home to the Chengdu Research Base of Giant Panda Breeding. Here, you can get up close and personal with these rare, cuddly creatures!
Giant pandas are only found in the Sichuan, Shaanxi and Gansu provinces. Hence, there are a total of less than 2,000 giant pandas left in the world. The base ensures these giant pandas have the best possible environment when rearing and breeding. Black-necked cranes, white storks, and over 20 other species are other rare and endangered wild animals present there!
Take a look at the world's only thematic museum for rare and endangered species! The Giant Panda Museum seeks to educate its visitors on the protection of these wild creatures and their environment. The 3 main exhibitions include the Giant Panda Hall, the Butterfly Hall, and the Vertebrate Hall. All of which seeking to breed and protect the region's natural bio-diversity.
Learn more about Chengdu's Buddhist culture at Wenshu Monastery! It is the best-preserved Buddhist temple in Chengdu. The temple is home to the Buddhist Association of the Sichuan Province and Chengdu City. Highlights of this monastery include its many cultural relics such as 500 pieces of painting and calligraphy by celebrities in the Tang and Song dynasties. Other relics include restored artwork in the Sutra-Preservation Pavilion, the broken skull of Xuan Zang – a renowned monk of the Tang Dynasty; and a delicate jade Buddha statue, brought from Burma to China by foot in 1922 by the Buddhist Monk, Xian Lin.
Other than its rare cultural treasures, Wenshu Monastery is also famous for its exquisitely beautiful gardens and solemn halls. Visitors can also enjoy Chengdu's renowned teahouse culture and relax at the Monastery's Tea House while listening to music by folk artists.
Head over to Kuanzhai Alley to experience both the historical and modern changes of Chengdu! Kuanzhai Alley is one of Chengdu's historical and cultural reserves. It consists of three alleys – Wide Alley (Kuan Xiangzi), Narrow Alley (Zhai Xiangzi), and Well Alley (Jing Xiangzi). Today, this popular entertainment and nightlife block is a top tourist spot! It features multiple restaurants, pubs, teahouses, and stores selling featured souvenirs.
Each of the 3 alleys represents Chengdu in different ways. The Wide Alley features the leisurely life of natives and represents Chengdu folk culture. They showcase this through elements such as old lodges, ancient teahouses, taverns, and a tourism centre – 'Chengdu Real-Life Experience Hall'. This tourism centre shows the daily life of a common family during the Republic of China era. There, you can also appreciate Sichuan Embroidery, Shadow Play, and Puppet Shows!
The Narrow Alley features the slow life of Chengdu natives. Representing the courtyard culture of the city, the Narrow Alley has an elegant, fashionable ambience. These decorations come in different styles from Germany, Japan, America, France, and India. There, you can enjoy some scrumptious Western food, hot steaming coffee, and get in a little retail therapy! Be sure to check out the themed culture salons in the courtyards and long alley too!
The Jing Alley represents the modern life of Chengdu natives. With numerous pubs and nightclubs, this alley has a colourful and vibrant nightlife. There, you can also check out the 400-meter wall built with bricks from different dynasties! Hence, a creative and fashionable place, the Jing Alley is a great destination to let loose and get in a drink or two!
Revel in the amazing sights of the city at the West Pearl Tower! This 339-metre communications tower is located at the Jinjiang River Bridge, near the Mengzhui Bay. It currently broadcasts 30 radio and television programs.
An elegant, revolving restaurant is 204 metres high up the tower – the 339 Restaurant. It not only offers scrumptious food but panoramic 360-degree views of the city as well. The tower is also home to a sightseeing floor for cultural activities such as art exhibitions, calligraphy, and photography, allowing visitors a taste of Chengdu's local culture. Lastly, at 218 metres up the tower is an open-air observation platform. Here, you can feel the cool breeze on your face as you enjoy the scenic, breath-taking view. A romantic place to come on dates, couples also come here to write their wishes on a wall and pray for everlasting happiness.
Looking to get more in touch with Chengdu and its history? Well, then the Jinsha Site Museum is the best place to go! With a total area of 38,000 square metres, the Jinsha Site Museum consists of the Relics Hall, Exhibition Hall, Cultural Heritage Protection Centre and the Ecological Garden. The museum was built to protect, study, and display archaeological finds of the Jinsha Site which dates back to 3,000 years ago from the late Shang Dynasty.
This rare museum is considered unique among other Chinese museums because of its combination of both modern civilization and the ancient civilization of the Sichuan Province. Adding to this is the combination of the ecological environment and culture as well.
Moreover, the Jinsha Site has uncovered many important features such as the world's most concentrated ancient ivory. It is also one of the sites that have unearthed the most gold articles and the most jade among its kind of the Bronze Age. In addition to this are its fascinating lifelike stone statues of figures, tigers, and snakes.
Therefore, a must-see for history enthusiasts, clearly this national first-class museum and national archaeological site is not to be missed!
A visit to Mount Qingcheng will definitely be a pleasurable experience for those who adore natural beauty, cultural relics, and historic sites!
One of the most famous Taoist mountains in China, Mount Qingcheng is covered by lush greenery and numerous peaks. With its evergreen scenery, the mountain is dubbed as the most peaceful and secluded mountain under heaven. Hence, earning its reputation as an attractive and tranquil scenic spot.
Mount Qingcheng can be divided into two parts: Front Mountain and Rear Mountain. While the Front Mountain contains many historical and cultural sites, the Rear Mountain is known for its stunning natural beauty and picturesque views. Located on the highest peak is Laojun Pavilion which is situated over 1,260 metres high! Other noteworthy historical and cultural places that are worth exploring whilst climbing Mount Qingcheng are Jianfu Palace, Shanqing Palace, and Tianshi Cave.
7.
Jinli Pedestrian Street
If you feel like exploring and taking a leisure stroll with a San Da Pao or wonton in hand, come to Jinli Street!
A street brimming with leisurely ambience, Jinli Street is a well-known and trafficked tourist area. This ancient pedestrian street, also known as 'First Street of the Shu Kingdom', houses dozens of scrumptious local food, souvenirs, and ancient traditional-style buildings.
Strolling down the narrow street, you will find yourself surrounded by old-world stores selling Shu Embroidery, lacquer products, folk handicrafts, calligraphies, and creative paintings. Shadow puppetry or hand puppet shows are performed on the streets for your entertainment!
Speaking of entertainment, in the middle of Jinli Street lies a wooden stage resembling an ancient pavilion. Here, classic Sichuan Operas are often performed along with open-air movies! Other performances, for instance, sounding night watches and traditional clothing shows are also popular among the crowd!
Located on Shaocheng Road, this comprehensive park is a unique mix of heritage preservation and entertainment. With an artful charming landscape, tourists can enjoy the scenery whilst sailing on the lake or sipping on some warm, comforting tea at the teahouse. This park will be sure to get you into that ideal mode of relaxation!
Various exhibitions and performances are presented at the Rockery Square where it is also home to a 39-foot high waterfall! Lying behind the Rockery Square is Goldfish Island. This island lives up to its name with hundreds of goldfish in its lake. Here, you can enjoy some piping hot, fragrant tea and Zhong Dumpling at Forever Gathering Teahouse! Or, you can cross the arched bridge to Singing Crane Teahouse which is renowned for being a time-honoured tradition!
Furthermore, Chengdu People's Park is also well-known for its various flower shows. One of the top shows is The Chrysanthemum Show in autumn. As one of the top flowers in China, tourists can wander in a sea of chrysanthemums here and take aesthetic shots!
Other top scenic spots in this park include the Gold Water Stream, the Orchid Garden and the Potted Landscape Garden.
Located over the Jinjiang River, the Anshun Bridge sports a spectacular view. Particularly at night, when the banks are lit. This double-deck bridge features the Ming and Qing Dynasty style and is one-of-a-kind. Made of bluestones, the bridge railings have beautiful carvings of traditional Chinese patterns.
A popular eating location, the veranda bridge houses a large restaurant as well. There, you can enjoy digging into Sichuan's fiery cuisine while appreciating the stunning night view. Venture beyond the spectacular bridge and you'll discover a lively town full of great bars for a fun night out!
10.
Happy Valley of Chengdu
Finally, a great place for families is the Happy Valley of Chengdu! A large modern theme park, it is known for its awe-inspiring view, exciting entertainment facilities and fascinating places worth exploring! Made up of 7 major themed areas and offering 130 stimulating games, the park clearly has something for everyone!
For you thrill-seekers, there are 4 roller coaster rides at the park. Try out Dragon in Clouds and Fly Over Mediterranean for extreme adrenaline rush! In addition, other roller coasters such as Dragon in a Snowfield – a Sichuan-themed mine train coaster; and Mad Rats – a rat themed coaster designed for children; are more low-key.
Not into roller coasters? Don't worry! Other friendlier rides specially designed for families include the Ferris Wheel, Big Splash Flume log ride, tilt-a-wheel, and a Kung Fu Panda 4D Ride. Additionally, kids will be particularly happy at Magic Castle which features a variety of cartoon characters, tamer rides, and magical entertainment facilities!
Final Thoughts
Chengdu is a vibrant and exciting tourist spot, particularly for those looking to explore more of China and venture out of Shanghai and Beijing. Saturated with rich history and culture, Chengdu is an explorer's nirvana! So, what are you waiting for? Head to Chengdu now!