Best Things To Do In Akershus, Norway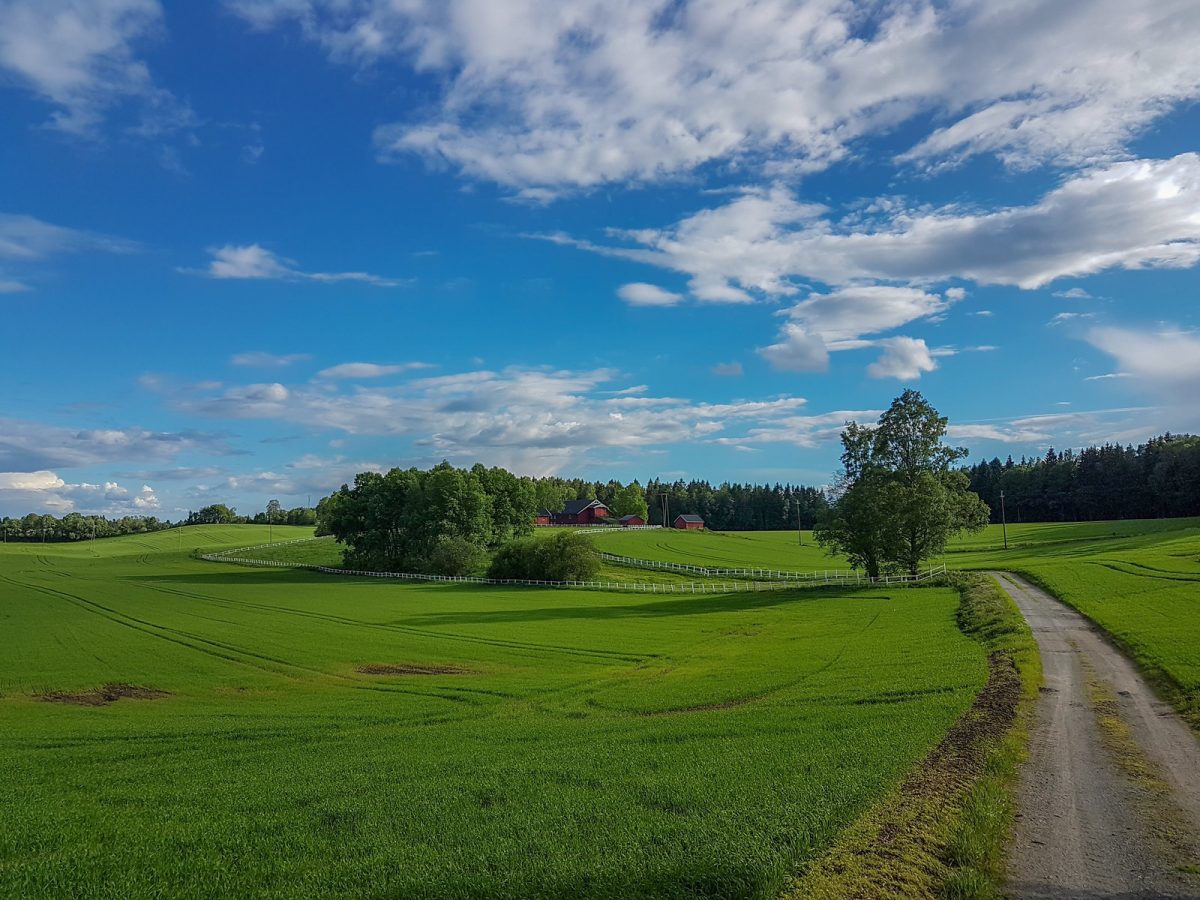 The Akershus region is clenched around the capital of Norway, Oslo, like a big ring of vast forests and wide fields. The second-largest county in the country has so many things to offer to visitors. From picturesque fjords and forests to seashores, and cozy fishing villages, this area is filled with versatile attractions for both family-friendly leisure and those who look for some action.
We compiled our list of the best things to do in Akershus so you could bond with pristine Norwegian nature and a tough Scandinavian spirit.
1.
Visit Nordic Authentic Town Drøbak
Drøbak is a small fjord city well known for its authentic Nordic look. The old wooden houses and cobblestone roads will charm you with a beautiful atmosphere of a steady and peaceful life. Drøbak is also known as Christmas Town for its Christmas shop, Julehuset. Letters to Santa from across Europe mostly end up here in Drøbak. Across the city, there are tons of lovely art galleries, shops, and restaurants with local food.
Drøbak is a marine town, and the port here has been of great economic value since medieval times as a winter harbour where the sea never froze. Nowadays all visitors home come by sea are greeted by an alluring monument to three mermaids.
You can reach Drøbak from Oslo by bus during the summer season. Alternatively, you can get there on a ship all year round.
2.
Spend Time At The Mighty Oscarsborg Fortress
Drøbak will also be a good departure point for exploring another gem of the Akershus region. Oscarsborg Fortress has been one of the most important fortifications in Norway since 1644. Located on the island narrows of Drøbak, this stronghold gave the Norwegians a remarkable strategic advantage against hostile vessels. The fortress was one of the strongest fortresses in North Europe and it got it's time to shine during World War II. On April 9th, 1940 Coastal Artillery at Oscarsborg Fortress sunk the German heavy cruiser "Blücher". This victory allowed precious time to evacuate the citizens.
The fortress remained in military service until 2003, when the entire island was opened to the public. Nowadays there is a museum of Norwegian Coastal Artillery with astonishing showpieces. The island will be a perfect place to visit for the whole family during the summer season. Besides the museum, there are subterranean tunnels below the fortress and playgrounds across the islands. As a bonus, this site is frequently used as an arena for opera and concerts, you can find more info about events on this webpage.
The fortress is opened around the clock, all year round but the museum is open every day from 9 AM to 4 PM. However, some exhibitions are available only with guided tours. Tickets for these tours you can purchase at the box office which works from 09.30 until 14.30 on weekdays. Here you can find info about ferries that can deliver you to the islands.
3.
Empty Your Wallet At Sandvika Shopping Mall
One of the biggest shopping malls in Norway is in Sandvika city. Stretched over 60.000 metres, it includes over 200 versatile shops and eateries. Here you will find everything you ever wanted from fashion brand boutiques to specialised stores for sports, electronics, and wellness. Over 8 million guests visit Sandvika Shopping Mall annually to spend over 3.3 billion NOK (over $364 million).
The shopping mall also contains a Tourist Information point for Asker and Bærum. It also offers 3-hour free parking for up to 2500 vehicles. This shopping centre can be easily reached by public transport since it's a three-minute walk from the bus and train stops. For additional info on boutiques and attractions, you can visit the official website of the Sandvika Shopping Mall.
4.
Have Some Fun At Høyt & Lavt Climbing Park In Sørum
In case you seek a little action for you and your family, consider a visit to the climbing park at Sørum. Høyt & Lavt is one of the largest climbing parks across all the Nordic countries. It has all sorts of trails and challenges from the ones for beginners to tough ones for advanced climbers. Versatile climbing tracks include 35 zip-lines and cordage all built on wild terrain, giving you a chance to enjoy nature from the ground level to treetops. There are also various cafes on the territory of the park where you can catch a breath and have a snack.
The high season in Høyt & Lavt is from April through November. There is no entrance fee for the park. However, if you want to go in for some challenges you'll have to pay depending on the attraction. The climbing park is located not far from Oslo and can be easily reached by car or by bus #365 from the city centre. To get familiar with the prices for entertainment as well as safety restrictions visit the park's official website.
5.
Tame Your Appetite At Morten's Tavern
Also known as Morten's Kro, it is a cozy tavern on the outskirts of Oslo that will please you with traditional Norwegian cuisine with a modern swirl. Back in the 1900s, this tavern was one of the four eating and accommodating places that served the transport hub of four stations. Morten's Kro is the only one left since those days and it is still faithful to authentic traditions of cooking and hospitality.
Here you can taste all authentic Nordic dishes from Fårikål and Pickled Herring to more simple ones like beef stroganoff. As a bonus, this tavern charges quite modest fees for food compared to general prices in restaurants across Norway. An average price on a dish varies from $22 to $26. You can find Morten´s Tavern at Trondheimsveien 3, in a small commune called Nittedal at the Oslo's edge.
The tavern is opened from 8-30 AM to 8 PM during the weekdays and opens at 10 AM during the weekends, however on Saturday it closes one hour earlier.
6.
Wander Around The Akershus Fortress
A fascinating medieval castle, Akershus Fortress was built to withstand any siege. It became the residence of the royal family once the capital was moved to Oslo. The whole county eventually was called after this fortress. It was built somewhere in the late 13th century. The keep survived various hardships during clashes with Danes and Swedes and was never successfully besieged.
Nowadays the castle became a picturesque piece of medieval and, since it was modernised, Renaissance architecture. Here you will have a unique chance to wander down the narrow streets and among old buildings soaked with the rich Norwegian history.
Banquet halls, government's reception rooms, a small church and many more seem to be frozen in time. During the summer season, there are guided tours available to explore the fortress and for separate opera performances. During the high season (May 1 to August 30) Akershus Fortress is opened Monday – Saturday from 10 AM to 4 PM and on Sunday from 12 PM to 4 PM. During the low season (August 31 – November 30) Saturday / Sunday: 12pm – 5pm.
Ticket price varies depending on the number of persons and their age; for more detailed info visit the official website, however, holders of Oslo Pass will be charged no fees.
7.
Have Some Fun At TusenFryd Amusement Park
Twenty kilometres out of Oslo, there is a huge amusement park called TusenFryd. It's so big that it can be seen from the highway. Various Viking-themed, head-spinning attractions and amazing entertainment such as stunt shows and performances will shape a perfect leisure time for the whole family. The set of amusements at the park is not limited to rollercoasters and carnival rides; it also includes massive water rides and pools. Once you are tired from dynamic fun you can always catch a breath at local cafes or recreation areas.
Entering fee varies depending on the person's height. We also recommend purchasing tickets online since it will cost 25% less. Children under 95cm can enter free of charge, for a child of 95-120 cm you will have to pay $32 and for a person over 120cm, $39. You can find TusenFryd Amusement Park at Høyungsletta 19, 1407 Vinterbro and there won't be a problem to get there by car or by bus.
8.
Pay A Visit To Bærums Verk
Back in 1603, in the area to the west of Oslo, rich deposits of iron ore were discovered. A couple of years later, a foundry to service these mines was built. In a short while around the foundry, over two opposite banks of the river grew the village called Bærums Verk.
The old foundry still exists; however, it has been converted into a shopping centre with a museum. As for the village, it became a representation of Norwegian blacksmithing mastery and Nordic authenticity. Small houses with workshops, stores, galleries, and eaters stretched over the narrow streets in the thin valley surrounding Bærums Verk. Besides, you will have a chance to enjoy a local unique park with 28 sculptures. The collection of works by renowned Norwegian artists is growing each year. There are also guided tours available around the local attractions. Bærums Verk is located not far from Oslo, you can easily get there by bus.
9.
Go On A Trip To Kolsåstoppen
In case you are eager to have a taste of Norwegian nature, consider hiking Kolsåstoppen as a part of your travel itinerary. Kolsås is a mesmerising wooded mountain that rises over the small village. There are two mountain tops – one is Southern Kolsåsbanen, at the 342m height and Northern Kolsåsbanen at 379m. Between these mountain tops, there is also a lovely pond called Sætertjernet with very peaceful banks. The hiking trails are between 6 and 8 km long and won't be a challenge even for children.
The path to the top will reveal stunning landscapes of pristine Scandinavian woods and meadows while the view from Kolsåstoppen's top will reward you with a chance to look over the pines and the fjord far behind the horizon. There are three trailheads for hiking: Stein Skogen, Gjettum station, and Toppåsen Parking. Yet, they are all situated in the vicinity of the Stein Farm that is easy to reach by bus or by car.
10.
Go Skiing At Varingskollen Alpinsenter
If you happened to visit Akershus sometime between December and April don't neglect a chance to have a fun time at Varingskollen Alpinsenter. It is one of the best snowparks in the Oslo region with great and diverse skiing tracks and slopes. The ski resort is located on the picturesque mountain Varingskollen above the small village of Hakadal. You will have a chance to taste the speed and snow on six different slopes at Varingskollen Alpinsenter.
Whether you are a beginner or a pro you will find a track for your taste. The ski resort will also be perfect for kids as it has a children's area, free carpet lifers, and small slopes for kids. In addition, NRJ Snowpark will please those who seek more rapid action with one of the best rated Ole-slope in Norway. Renting a complete set of equipment will cost you around $43 for an adult and $33 for a child for a day. All slopes have their own lifters.
The price for a day ski-pass is $43 for adults and $33 for children. For additional info about other fees and working hours visit the official website of Varingskollen Alpinsenter.
Best Time To Visit Akershus, Norway
Norway is beautiful year-round and Akershus is no exception. The stunning nature of fjords and mountains is beautiful during the summer season and the snow during the winter only adds charm and authenticity to the whole picture. However, if you are prone to spend more time outdoors consider visiting Norway between the end of May and August. During this time, daily average temperature varies from 10oC and 20oC (50-68F).
September is usually the wettest month and the major part of precipitation falls during autumn months. From January to February it is the coldest time of the year as the temperature drops below zero to the mark of -10. Be advised that sometimes the temperatures may drop drastically even in the south of Norway where winters are milder. Therefore don't neglect packing an additional pair of warm socks!
Takeaway
Here's what you can possibly do here in Akershus, Norway. From picturesque nature to exciting alpine skiing, Akershus has it all. Find out what else you can visit besides Akershus here. Let us know what you think, we're happy to hear from you!