Best Things To Do In Changsha, China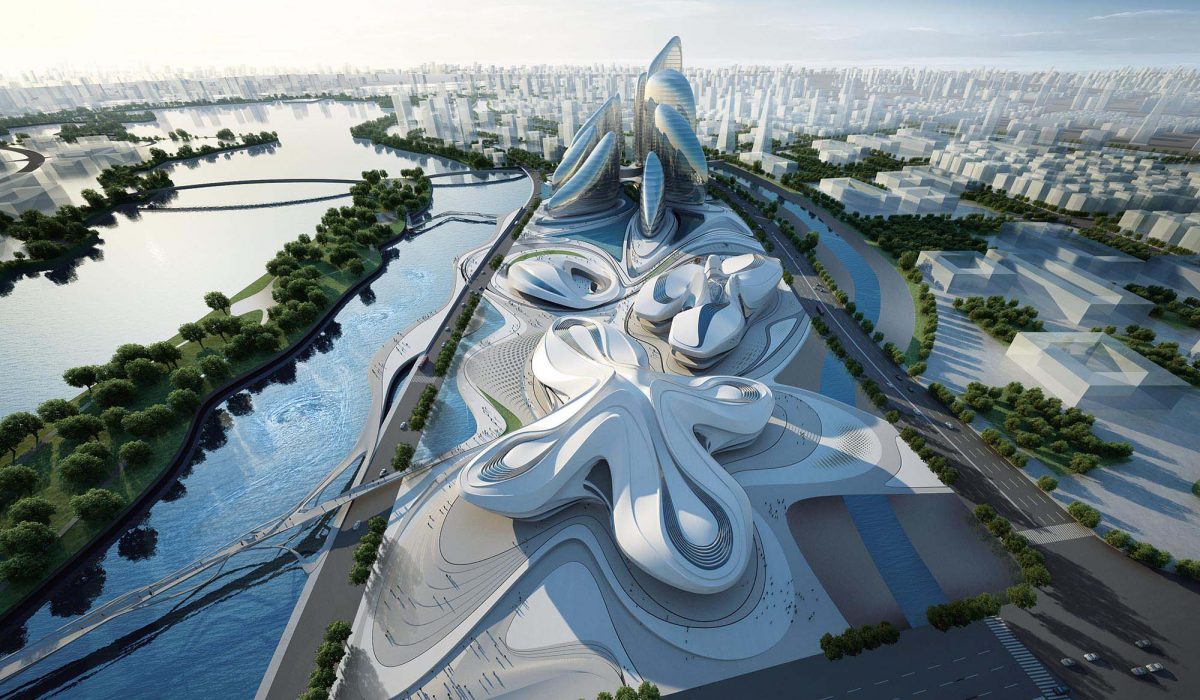 When you think of China, the cities that come to mind immediately would probably be Shanghai or Beijing. Indeed, relatively little is known about Changsha in comparison.
This city is actually one of China's best-hidden secrets. Although not traditionally perceived as a must-go tourist destination, Changsha offers a whole lot of fun for the intrepid traveler. Changsha is slowly coming out of her sister cities' shadows in recent years, enjoying an increasing number of visitors in recent years. So, if you're planning a trip to China, why not take the path less trodden and explore the lesser-known gem of China, Changsha?
Weather in Changsha
Changsha experiences the four distinctive seasons of Spring, Summer, Fall, and Winter. Summer usually arrives in May and is characterized by scorching heat and high levels of humidity. Particularly, July and August tend to be the months where Changsha is sweltering. Winter in Changsha also tends to be frigid. Hence, it'd probably be wise to try and avoid these seasons when visiting Changsha.
The best time to visit Changsha would probably be in Spring and Autumn. During these seasons, Changsha enjoys a comfortably refreshing temperature. This lovely city will also be bathed in vibrant spring blossoms or fiery red autumn colors respectively. These lovely hues will definitely add a touch of romance to your trip.
Getting To Changsha From Shanghai
By Train
Traveling to Changsha from Shanghai by train? You don't have to fear not being able to get a train ticket as over 30 pairs of trains to ply the tracks between Shanghai and Changsha daily. There are two types of trains available to commuters. The High-Speed G trains are the faster of the two, with the average journey time taking about 4.5 hours. The cheapest ticket on these trains (Second Class seat) costs approximately USD$70. If you're feeling the pinch in your wallet, you could opt for the normal train to Changsha. This ride is more affordable, with the cheapest seat setting you back by only about USD$22. However, the journey time is longer at about 10.5 hours.
By Plane
Alternatively, you can also fly from Shanghai to Changsha. For those traveling on a tight schedule, this mode of transportation would probably be ideal. The journey will only take 2 hours if you travel by plane!
Getting To Changsha From Beijing
By Train
Similarly, more than 30 trains run between Beijing and Changsha. You can choose to ride either the high-speed bullet train or the normal train. The former cuts the journey time to 5.5 hours. Tickets cost approximately USD$95 for the cheapest second class seat and rise up to USD$301 for a business class seat. In comparison, tickets for the normal train are more affordable. For USD$28, you can get the cheapest seat on this train. However, the journey time is considerably lengthened, averaging about 14 hours. It's probably wise to compare your schedule and budget to make the best decision for your trip!
By Plane
If you're averse to traveling by train, getting to Changsha by plane is also an option. The journey takes about 2.5 hours.
Okay, enough about how to get to Changsha! Let's cut right to the interesting part (and probably why you clicked this article in the first place!): What is there to do in Changsha? We compile ten of the absolute best things you should do when you're in Changsha. Read on to find out more!
1.
Yuelu Mountain – A Site Steeped With Cultural Value
Yuelu Mountain is arguably the most popular park in Changsha. It is also home to the famous Yue Lu Academy. With a rich history dating back to a thousand years ago, Yue Lu Academy is one of the four ancient academies in China. In the olden days, eager students filled this academy to study for the imperial exams. Today, it is now a prized historical monument that has been changed to a museum. Visitors can learn more about the interesting history of education in China here. Apart from the Yue Lu Academy, Yuelu Mountain is also dotted with several other historical monuments such as the Lushan Temple and Aiwan Pavillion.
Besides its rich historical value, Yuelu Mountain will also excite nature lovers and hiking enthusiasts. Here, you are embraced by the lush green foliage as well as pristine streams.
2.
Mawangdui Han Tombs – A Fascinating Vestige Of The Days Gone By
Located in the eastern suburbs of Changsha, Mawangdui Han Tombs is easily one of the most fascinating landmarks in Changsha. There are three tombs on this site. Researchers believe these tombs to be the resting place of the Prime Minister of the Changsha Chu state, his wife and his son.
The main reason why Mawangdui Han Tombs is so fascinating actually a little more morbid. If you have a weak stomach, look away now! Still here? Well, then, here goes. The core reason why this site has rivetted many is due to the amazingly well-preserved corpse of the noble lady. When the tomb was first discovered, her body was completely intact and even moist and supple according to some reports.
More shockingly, scientists even found that her organs were completely intact during the autopsy. Given that these tombs date back to over two thousand years ago, it is seriously bewildering how her corpse did not fall prey to the passage of time. Hence, this would be a secret that she has taken to her literal grave.
3.
Hunan Provincial Museum – Home To Intriguing Artifacts
Still, intrigued by the amazing Mawangdui Han Tombs? Well, Hunan Provincial Museum is where you should head to fill your thirst for knowledge. Besides the well-preserved corpse, over three thousand historical relics were also excavated from the tombs. These relics are on display at the Hunan Provincial Museum. While the entire exhibition is fascinating, here are some displays that you should not miss when you visit the museum.
Silk Books
These books document the development of ancient philosophy, medicine and science, and technology. Hence, these are extremely insightful artifacts that give us a glimpse of the state of human knowledge back in the days.
Map From Tomb Number 2
With the ubiquity of GPS and Google Maps nowadays, this artifact might not excite you very much. However, bring your mind back to two thousand years ago to a time on Earth where there were no satellites, no internet, and no location tracking devices. Given the technological constraints of that time, it's amazing that the locations drawn on this map are almost identical to modern maps. In fact, this olden map has been praised for its advanced drawing technique and is regarded by many as an "incredible discovery"
4.
Changsha Window Of The World – A Theme Park With A Twist
We all love theme parks. However, at Changsha Window of the World, you won't be able to find your favourite Disney character or ride on a Transformers themed ride. Instead, this unique theme park takes inspiration from famous landmarks all over the world. Here, you can find replicas of various world-famous sites. For example, you can find a duplication of the famous Louvre Place of France. If you'd ever dreamt of seeing the grand pyramids of Egypt, you can see one right here at this theme park!
Besides replicating famous sites of the world, this theme park also integrates the various countries' cultures into exciting art performances. Here, you can enjoy international singing and dance performances. Indeed, Changsha Window of the World promises more than just a day of frivolous fun. Instead, it smartly mixes entertainment with cultural education, resulting in an experience that's both entertaining and meaningful.
The cultural exchange does not end at entertainment too. The diversity is also present in the food sold at this fascinating theme park. Changsha Window of the World offers food from all over the world. Visitors can choose from western food, authentic Hunan food, coffee and more. It's a gastronomic delight that's sure to excite foodies!
5.
Xiangjiang River – Changsha's Natural Beauty
Snaking for about 5 kilometres, Xiangjiang River is arguably one of Changsha's most well-known landmarks. Notably, this river was featured in Chairman Mao Ze Dong's poem, Changsha. Having inspired a literary work, Xiangjiang River's beauty is apparent. Visitors can enjoy a leisurely stroll along the riverside and take in the soothing scenic views. The pedestrian footpaths along the river are also dotted with various quirky sculptures, that are sure to add a touch of fun to your walk. There is also a sand beach located along the river – kids will definitely have the time of their lives here!
6.
Reconnect With Mother Nature At Orange Isle
Orange Isle, or Orange Island, is an island located in the middle of the Xiangjiang River. This island is named as so as it is famous for producing ripe and juicy oranges. Thousand of orange trees dot this island. The trees are in full bounty in Autumn so this might be the best time to visit Orange Isle to watch the trees decked in vibrant colors of orange.
One of its quirkiest sites would be the huge rock sculpture of the young Chairman Mao. Reminiscent of the iconic rock sculptures of Mount Rushmore in the United States of America, you can marvel at this huge sculpture here.
7.
Tuck Into Changsha Delicacies
Some say the only way to truly understand another culture is through its food. Well, they're not wrong. When in Changsha, you've got to try out some of their local delicacies.
Like with several other Chinese cities, spiciness plays a key role in the palate of the Changsha people. In fact, Chairman Mao, who is Hunanese himself, once joked that the more chilies one eats, the more revolutionary one becomes. Ready for a little tasty inferno in your mouth? Here are some revolutionary dishes that you can't miss when you're in Changsha:
Spicy Chicken Cubes
This dish sounds and looks simple, but is anything but in terms of taste. Well-seasoned with pepper, capsicum, and vinegar, your tongue will thank you for this gourmet treat the moment you take the first bite.
Kou Wei Xia (Stir-Fried Spicy Shrimps)
This is one of the most popular night market foods in Changsha. Tender shrimps are infused with a fiery spiciness that's sure to give you a satisfying kick.
8.
Marvel At The Stone Statues At Guizai Mountain
This historical site is actually a pretty recent find. Only discovered in 2010, these stone statues at Guizai Mountain date back to about 3000 BC. With almost 5000 statues found, this is one of the largest collections of statues ever found in one site collectively in the whole of China. These stone statues depict people from all walks of life: soldiers, civil officials, and even pregnant women! Historians believe that these ancient sculptures embodied ritualistic, commemorative and sacrificial meanings.
Interestingly, these stone statues are actually older and more numerous than the world-famous Terracotta Warriors! If you were fascinated by the terracotta warriors, this site would probably blow your mind.
Do note that Guizai Mountain used to be a large ancient worship site, so be mindful to be respectful when visiting.
9.
Tianxin Pavilion – A Reminder Of Ancient Changsha
Located in the south of Changsha, Tianxin Pavilion is the old city tower of Changsha. Today, it is the only remaining symbol of the ancient city. Longfu Mountain, where Tianxin Pavilion is perched atop, is regarded as a treasured land. In the past, people used to visit to study astrology, worship God as well as pen various touching works. Since Longfu Mountain is one of Changsha's highest points, you are treated to a panoramic view of the city below. On certain days, you may even spot traditional sword performances here.
10.
Kaifu Temple – An Oasis Of Calm
Located in the Kaifu District of Changsha, Kaifu Temple is a huge Buddhist temple with roots tracing back to 927AD. Here, you can admire the intricate details of the temple's architecture. It's tranquil environment also makes for a perfect quiet getaway.
Final Thoughts on Changsha
Changsha is a dynamic city, simply teeming with interesting sights. Did any of the recommended places catch your eye? Let us know in the comments!