Belvoir Castle: All You Need To Know In 5 Minutes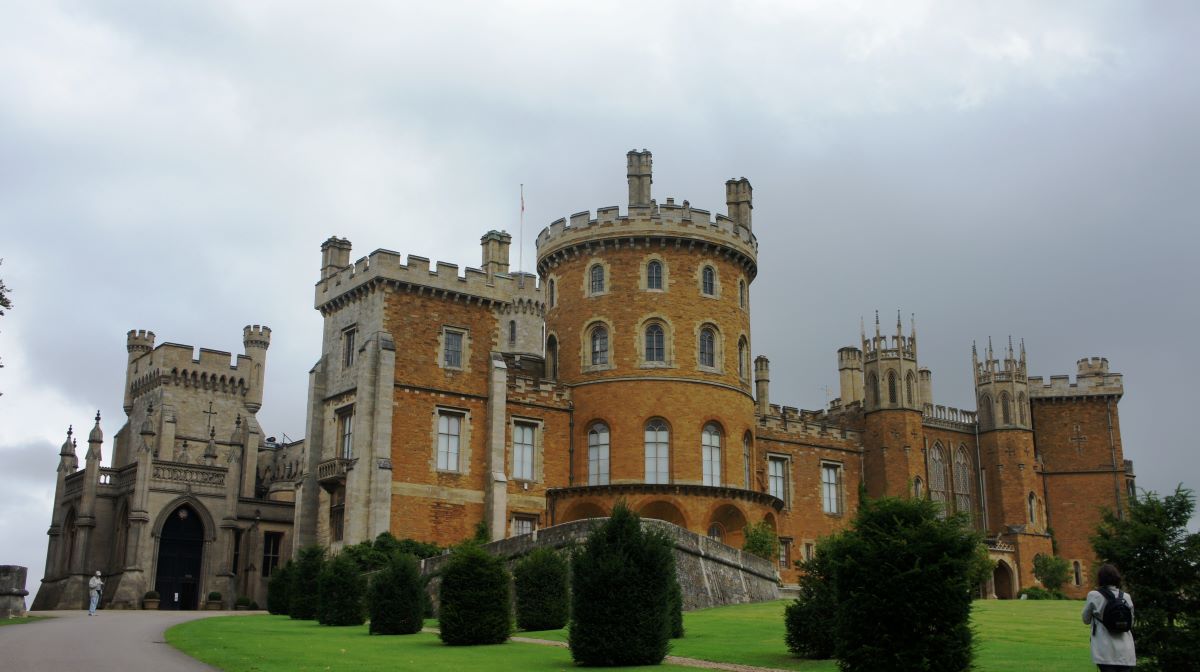 The ancestral home of the Dukes of Rutland since 1607, Belvoir Castle stands tall today as a historic landmark of England. Perched atop a steep hill, the castle offers a breathtaking view of the Vale of Belvoir below. Interestingly, 'Belvoir' means 'beautiful view' in French. Indeed, with such marvelous sceneries, a visit to the castle would surely have every guest nodding their heads in agreement that Belvoir Castle does live up to its name.
Belvoir Castle Main Attractions
Stunning Architecture
Praised by experts as one of the finest examples of Regency architecture in England, it would not be an overstatement to say that every corner in Belvoir Castle is a supreme work of art and craftsmanship. Revel in the excellent architecture as you explore every nook and cranny of Belvoir Castle.
Garden Walks
Take a breather from the hectic pace of life at one of the many lovely gardens in the Belvoir Castle estate. At the Formal Gardens, take a moment to smell the literal roses that were planted by Emma, the current Duchess of Rutland. At the Japanese Woodlands, visitors can appreciate the extensive cultivation of Japanese and Chinese plants. A relatively new addition to Belvoir Castle, with renovation works that began in 2013, Capability Brown offers yet another serene connection with Mother Nature. Other gardens include the quirkily named Hermit's Garden as well as the Duchess Garden.
With so much to see, don't worry if you're feeling a little lost on how to plan your walk. This link presents a few well-planned walking routes that you can select for your own tour of the various gardens at Belvoir Castle.
Art and Antiques
If you have Disneyland as the land of fantasy and dreams for the kids, Belvoir Castle would be Disneyland for all the art-lovers out there. Home to a beautiful collection of paintings, sculptures and antiques carefully curated over centuries by successive generations of the Manners family, Belvoir Castle is an artistic hub. Some great artists whose works adorn Belvoir Castle include the renowned French painter, Gaspard Poussin and Albrecht Dürer, who is regarded by many as the greatest German Renaissance painter.
Birds of Prey
At the converted game larders in Belvoir Castle's central courtyard, meet the 3 owls that reside in the castle. Affectionately named Scooby, Rodney and Persil, these well-groomed owls are bound to steal your hearts. For schools planning a field trip down to Belvoir Castle, take note that the owls are flown in summer months for school groups visiting Knipton Cricket Fields. Do plan the school trip early to catch these magnificent birds of prey in flight!
Engine Yard
Bring a piece of Belvoir Castle with you back home! From local food to fashion to handmade crafts, visitors are spoilt for choice.
How To Get To Belvoir Castle
Situated midway between Nottingham and Grantham, Belvoir Castle is best accessed by car. If you're driving from Nottingham, take the A52; if you're coming from Leicester, take the A607. Both routes are well sign-posted, follow the brown tourist attraction signs to arrive at Belvoir Castle. The journey will take approximately half an hour. Parking is available at Belvoir Castle.
The postcode to key in your Satellite Navigation system is: NG32 1PE.
Belvoir Castle Opening Hours
Belvoir Castle is open on selected dates between March and October. The exact details of their opening dates for 2019 can be accessed here.
For the month of July 2019, Belvoir Castle is open on all days except Fridays and 27th July, Saturday. Be sure to check with their calendar before heading down to avoid any disappointment!
The opening hours of Belvoir Castle are broken down below:
The Castle

11.00am to 5.00pm

Ticket Office

Opens: 10.30am

Last admission: 4.00pm
Belvoir Castle Tickets & Guided Tours
Adults

Children

(4-16 years old)

Family

(2 adults and 3 children)

Guided Castle tour and garden entry

£20

£10

£54

Free flow Castle visit and garden entry

£18

£9

£50

Garden entry only

£12

£7

£34

Private quarters escorted tour, guided Castle tour and garden entry

£45

–

–
Entry to Belvoir Castle is free for children below the age of 3. Do purchase your tickets in advance to enjoy a discount of 10%!
For your visit to the Castle, you can join a guided tour or you can choose to explore the castle grounds on your own.
If you decide that you'd prefer experiencing the wonders of Belvoir Castle with the company of a knowledgeable guide, be sure to plan your day to match the guided tour schedule. Each guided tour runs for 1 to 1.5 hours. There are a total of 3 guided tours per day at these timings: 11.30am, 1.30pm and 3.00pm. These tours do not have to be pre-booked. Just show up at these timings in the Pre-Guard room to meet your friendly Belvoir Castle guide!
If you prefer to explore Belvoir Castle at your own pace, free flow admission is available anytime between 11.00am to 4.00pm. Fret not, while you are able to plan your own routes and schedule as a free-flow visitor, the approachable Belvoir Guides are still readily at hand to help you with any questions that may arise throughout your visit.
Dining Options At Belvoir Castle
So, you've had your fill of art and history and now your stomach is craving for a more basic form of sustenance – food.
Head on over to The Engine Yard for a wide variety of stores to please your taste buds. Replenish yourself with delicious sandwiches and salads at the Fuel Tank.
Alternatively, the Belvoir Castle Tea Room offers an exquisite afternoon tea menu of sandwiches, scones and handmade mini cakes.
Accommodation At Belvoir Castle
If you're looking to stay long-term, Belvoir Castle offers over 320 unique types of property for rent. Ranging from quaint cottages to large farmhouses complete with stables, options for accommodation are aplenty.
If you're looking to stay for just a night or two, a wide variety of affordable Bed and Breakfasts are available just a stone's throw away from the castle. Besides Bed and Breakfasts, Belvoir Castle is also conveniently close to many hotels. Some of these hotels are even historical monuments in their own rights, making the experience much more memorable for sure! For example, The Gregory, a hotel situated 3.9 miles away from Belvoir Castle has roots tracing back to the 18th century as a village dining pub.
Popular Tourist Destinations Near Belvoir Castle
Fishing at the Belvoir Castle Estate
Enjoy the sport of fishing at Belvoir Castle's tranquil waters. Belvoir Castle offers three types of waters for fishing enthusiasts. The first, Belvoir Lakes are shallow and silty and feature scenic waterfalls and islands. At Knipton Reservoir, try your hand at catching one of the over 450 variety of fish. Lastly, at the Memorial Lakes, you can take in the incredible view of Belvoir Castle while reveling in the peaceful environment.
If you're ready and rearing to go fishing, do contact AJFisheries for more information regarding day tickets and membership. Enquiries can be directed either via email at enquiries@ajsfisheries.co.uk or via telephone (01476 870647).
Equestrian Tours
For something a little more dynamic, you can enjoy a leisurely yet thrilling horse-riding experience at the Belvoir Estate.
Final Thoughts On Belvoir Castle
From man-made works of wonder to the tranquility of nature, Belvoir Castle has much to offer. Come on down now to experience the fun for yourself!