Melanesia: Where Is It And Why You Should Visit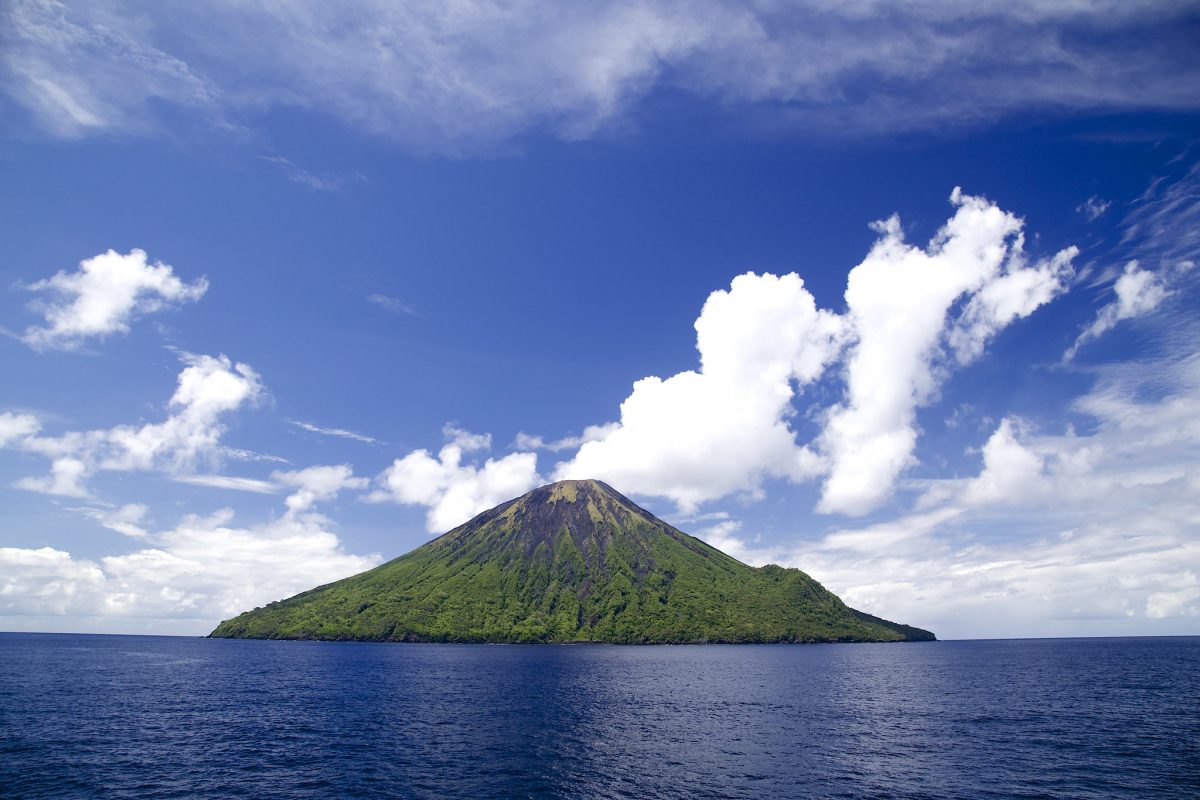 Melanesia is a Greek word that means black islands. Melanesia is a region that makes up a part of Oceania. Oceania is a geographical region located in the eastern part of south of the Asia-Pacific area. The other sub-regions which complete up Oceania are Polynesia and Micronesia.
Melanesia is made up of several countries. Therefore, these different nationalities share some common cultural traits. The countries which make up Melanesia are Fiji, Papua New Guinea, Solomon Islands, Vanuatu, New Caledonia, West Papua, and Papua.
The people of Melanesia some intriguing cultural beliefs. Probably, you will learn much more when you interact with the locals during your tour.
Religious Beliefs And Practices
Currently, Christianity has spread like bush fire in Melanesia, due to the missionaries who made this happen. However, some traditional religious beliefs still linger on, though not in their original shape.
For instance, they believe that they live with the ghosts of their dead relatives and ancestors. As a matter of fact, when European whites first entered Papua New Guinea, they were believed to be ghosts of their long gone ancestors. One in a while, you will still hear some Melanesians jokingly refer to whites as so.
Traditional Rites
Melanesia's people highly regarded puberty. The male would be subjected to scarring and harsh treatment by their elderly counterparts. This practice is slowly fading, only left for those who feel they can withstand the pain. Girls would be secluded to the side when they began their menses. Deaths were regarded as a key rite of passage too. Funerals were highly celebrated with plenty of food and wailing.
Marriage
To get a bride, the groom has to pay bride price to their prospective father-in-law. Later on, in some instances, the new husband is expected to work in the farms of the bride's father for a specified period. It is called bride service.
Mode Of Dressing
Traditionally, men of Melanesia would wear a simple sheath for the nether regions, which they made from vine guards. On the other side, women would adorn skirts made by hands using fiber.
Currently however, this has been replaced by some piece of fabric which they buy and tie around their waists. Some tie it high up under the armpits. This dress code is shared by both men and women. But as a result of clinging to traditions, some women still tie this fabric just around the waist leaving the upper parts of their bodies exposed.
Do not expect to catch sight of these women, for when tourists are around they tie their fabrics right up where it's required.
What Is Melanesia's Staple Food?
In the higher regions of Melanesia, the people take yam as their staple food. Pork is the crème de le crème of their diet, specially eaten during important celebrations. However, the people on the lower regions have high regards for the sago palm tree. They even use the pith of this tree to make pancakes which taste like tortillas which are soft in nature.
To sum it up, Melanesia's culture is one that will leave you yearning for more time to learn more. The treasure that awaits can only be discovered once you start engaging with the friendly locals in their villages.
But remember, Melanesia is a region made up of several nations and that each one when set aside has something unique to give. So let's go and explore them all!
Things To Do When Visiting Fiji
1.
Visit Bouma National Heritage Park
It commands space in Taveuni Island, which is the 3rd largest island in Fiji. Just so you know, this is the only place in the entire world where the Tagimoucia flower grows beautifully. The park offers protection to more than 80% of the total area of Taveuni. And Bouma is owned by 3 tribes found in its locality.
Inside the park lies three beautiful waterfalls called Tavoro Waterfalls. Each of the waterfalls contain natural volcanic pools, extremely conducive for some swimming sessions.
People go to the waterfalls on foot, so be ready to flex your muscles a little bit. The distances covered are not too lengthy though. For instance, to get to the first waterfall from the visitors station, you will only walk for 10 minutes. The second one requires you to walk for about 40 minutes. There are well-defined footpaths which will guide your journey to these lush areas.
Other than walking to the waterfalls, the park offers a perfect set up for hiking, kayaking, and watching birds.
Be sure to visit this park. For the benefits will be felt by not only you, but also the surrounding 4 villages, which hugely depend on income generated by tourism.
2.
Head To Sabeto Hot Springs And Mud Pool
Whoever came up with the idea of hot showers had perhaps visited this part of Fiji. However, the experience you will get here is beyond words. The springs and pools lie warmly in Sabeto Valley, waiting to naturally caress those who come by. The memories people get from bubbling in the sand baths followed by cleaning up in the hot springs are simply extraordinary!
As you head to the mud springs and mud pools, you can make a stop at the Garden Of The Sleeping Giants which lies strategically along the way. This tropical garden has a collection of some sweet smelling orchids and lily ponds.
Things To Do When Visiting Papua New Guinea
1.
Head Straight to Port Moresby
It is the capital city of Papua New Guinea. Well, the best that this city has to offer are mentioned below. Otherwise, there are some other wonderful attractions which you can also go for besides them.
For starters, appreciate the famous Bomana War Cemetery. This cemetery lies quietly approximately 1900 meters to the North of Port Moresby. It is home to the remains of the 3,824 soldiers of Commonwealth. They died during the war between Bougainville Island and Territory of Papua. To date, the cemetery is maintained well. A monument was also added to give significance to the weight that the fallen soldiers bore during the war.
Then make time for Port Moresby Nature Park. It is a combination of cultural, zoological, and botanical parks. It is the best park in Papua New Guinea. Moreover, it is recognised internationally. The park is home to numerous and varying species of animals and plants. You will need about 90 minutes to completely tour this winsome park.
Once upon a time, there was a battle for supremacy between the Japanese and the Allied forces in World War II. The war raged for about 120 days. Amidst the war, more than 600 servicemen perished. They were of Australian origin. That historical war is what gave birth to the Kokoda Trail. The trail leads to a village called Kokoda, somewhere in the province of Oro.
Hiking through this trail entails going through Owen Stanley Range which is characterised by thick forests. You will also encounter the peaks of a mountain called Bellamy, which is about 2490 meters high. The journey takes between 4 and 12 days, and is quite rough.
Things To Do When Visiting Solomon Islands
1.
Make History At Marovo Lagoon
Of course, you will be part of a massive historical move being that this is the biggest salt-water lagoon in the whole world. It is a whopping 140,000 meters long. It is situated in New Georgia Island. This lagoon further has several islands, some of which are not inhabited whereas others are inhabited. The inhabitants speak the language of Marovo. The lagoon is aligned by a double line of lengthy islands on one side and by Vangunu Islands and New Georgia on another side.
Look out for the sharks which make a core component of the lagoon. They are mostly sited at the lagoon's Uepi Island. You can also enjoy snorkelling and scuba diving, sporting activities which are very popular in these islands. Finally, you can purchase some skillfully carved wooden artefacts in the villages to carry home.
2.
Visit The World War II Memorial Sites
The Guadalcanal American Memorial stands nicely on Skyline Ridge, which is an arms-length away from Honiara. Honiara is a city on the north of western side on the Coast of Guadalcanal Island. The memorial was established to honour the American natives together with their corresponding allies who perished under the Guadalcanal Campaign.
The Vilu War Museum lies to the western end of Honiara. This is where you will find artillery and aircrafts which were used by Japanese and US during World War II.
Then there is a Japanese Memorial somewhere on Mount Austen. It was made in remembrance of the Japanese who lost their lives during the war.
Things To Do When Visiting Vanuatu
1.
Experience Millenium Cave
This cave is located on Espiritu Santo, which happens to be the biggest island here. To access it, you will have to foot across a bamboo bridge that is hand made to get to Vunaspef village where it is located. Water swiftly runs through the cave. It is approximately 4000 metres long with the ceiling around 50 metres high up. It is very dark and inhabited by sparrows and bats.
There is a waterfall inside the cave, and it is the popular Millenium Cave Waterfalls.
2.
Take A Tour To Mele Cascades Waterfalls
Vanuatu is a region dotted with many waterfalls. Even so, Mele Cascades seems to be the most notorious one. It is very close to Port Villa, about 10 kilometres away. Perhaps another major reason why you should stop by.
There is a slippery pathway which leads to the top of this 35 metres long waterfall. The fall ends at a natural pool, highly worthy of swimming. A café bar, change rooms, and toilets strategically stand by the entrance of the fall to help guests prepare for this tranquil adventure.
Things To Do When Visiting New Caledonia
1.
Appreciate Aquatic Creatures At Aquatic Des Lagoons
It lies in a bay called Anse Vata in the city of Noumea. Coincidentally, Noumea is the capital city of New Caledonia. This lagoon houses varying species of marine mammals, crustacean, fish, and corals. The aquarium further provides a basis for research on how the ecosystems cohabit in New Caledonia.
2.
Visit The Amedee Lighthouse
It is probably the most beautiful lighthouse made from iron that you will ever see. It is approximately 2400 metres away from Noumea. The lights of this tower symbolises entry into a passage called Boulari. This is one among the only 3 natural passages along the reef of New Caledonia.
Amedee Lighthouse is the first lighthouse made of metal that was built in France. For ease of transportation, it was broken into mini parts which were later reassembled in upon arrival in New Caledonia. The lighthouse is superbly 56 metres high.
Things To Do When Visiting West Papua
1.
Spend Time At Raja Ampat Islands
They are found at the tip of Bird's Head Peninsula, on the northwest side. They are a cluster of 4 main islands, namely Salwati, Misool, Batanta, and Waigeo, with more than 1500 mini islands surrounding them.
Of interest here are perhaps the captivating beaches and coral reefs which harbour millions of aquatic species. Be assured of seeing seahorses, dolphins, sea turtles, and several types of fish. Besides all that, it is also a sweet spot for snorkelling and diving.
Outside the water, the place boasts of serene vegetation consisting of pretty and indigenous flowers. Oh, and thick forests too!
It is a highly regarded historic site. This fort was a commercial centre for the Gowa Sultanate earlier in the 16th century. There is something intriguing about its location. It lies at the two main mouths of River Jeneberang. A big part of the fort has been eroded away partly because of war and partly due to natural causes. What remains is a brick wall that is red, and 3.5 meters thick.
There is a symbolic cannon, which is 9 metres long, displayed in the fort. Besides, there is a museum nearby which has a collection of wonderful artefacts for you to see. You will leave appreciating the exotic history of Fort Somba Opu.
Things To Do When Visiting Papua
Jayapura is the capital city of Papua. The region is rich in natural attractions. The 3 most popular places that can start us off are Lake Sentani, Base G Beach, and McArthur Hill.
Lake Sentani is the biggest of lakes in Papua. The view provided by the lake lying in front of the mountains is captivating for as you will find out. To this effect, a special place called Khalkotte was set aside as a viewpoint for tourists. Of course, because it has the best view. A festival called Lake Sentani Festival is celebrated in Khalkotte every year to celebrate the rich culture of this place. Timing this festival could be worth the hustle.
Bask At Base-G Beach. You can never go wrong getting some fresh ocean breeze. You can decide to listen to the music made by the waves as they hit the huge reefs. Better still, you can go swimming. However, swimming when the tides are high is not recommended, it is very risky.
McArthur Hill is symbolic of the time when the army from the US pitched up in Papua in World War II. It is the place where General Douglas McArthur found refuge while preparing for war with the army from Japan.
2.
Explore Cenderawasih Bay National Park
This park is notorious for the several species of corals that are found here, with more than 150 types. Some of the types include Alcyonacea, black, and blue corals.
There is plenty of vegetation as well, with more than 46 types of plants on record. The common types which dominate include Avicennia, Bruguiera, and Metroxylon Sagu.
The park won't let you go before you see many types of fish and turtles. Let's just say, exploring the park is wholesome.
Final Words
In conclusion, Melanesia is a destination that should be in your bucket list. Full of diverse wildlife and vibrant people, you won't regret exploring Melanesia.
Ready for your trip to Melanesia? Make sure to carry along a selfie stick to capture those beautiful sights!