Staying At Cheetah Plains In Sabi Sands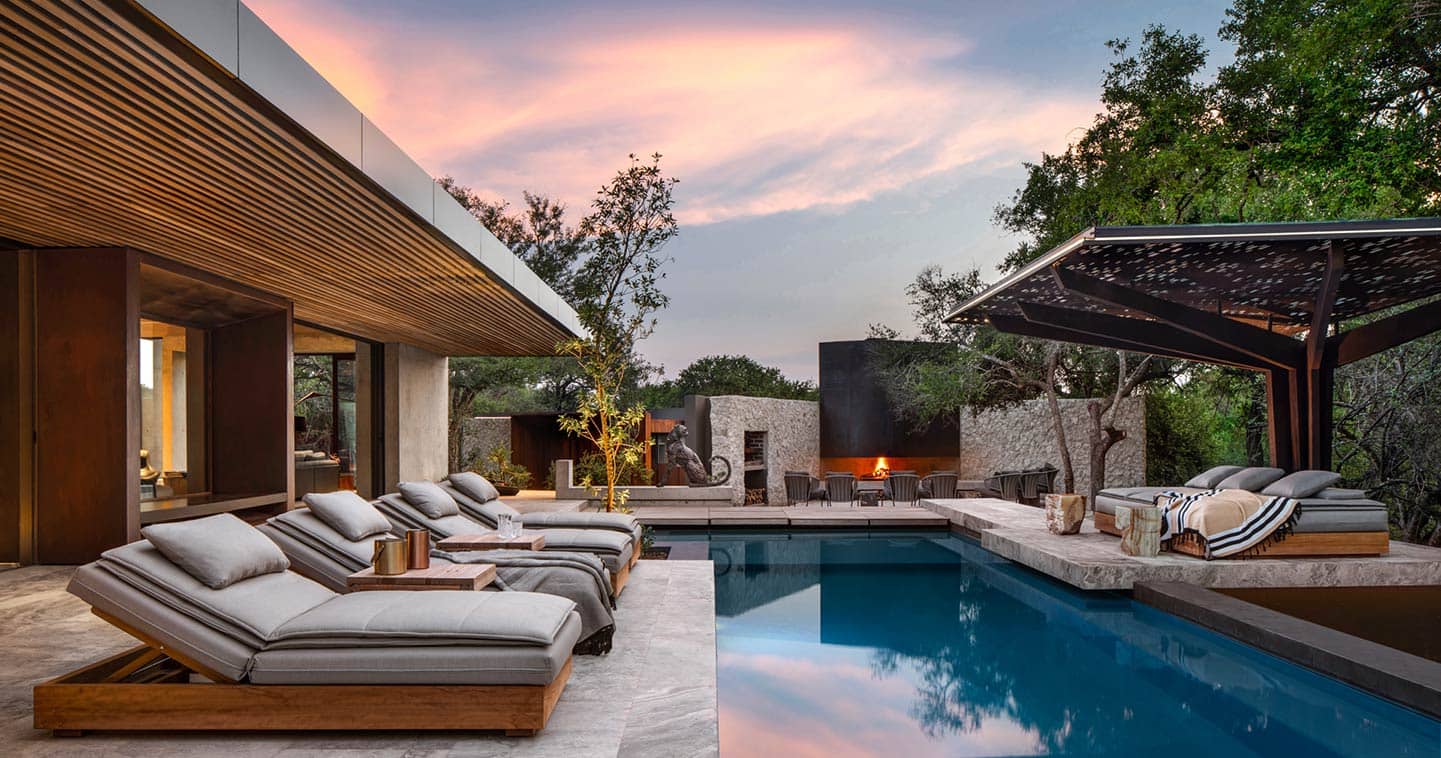 Introduction
Welcome to the mesmerizing world of Cheetah Plains, a luxury safari lodge nestled in the heart of the renowned Sabi Sands Game Reserve in South Africa. Immerse yourself in the awe-inspiring beauty of the African wild, where untamed nature and exceptional hospitality merge to create an unforgettable adventure.
With its prime location in the Sabi Sands, Cheetah Plains offers an unparalleled opportunity to witness the Big Five up close and personal. This private game reserve shares an unfenced border with the Kruger National Park, allowing wildlife to roam freely across vast stretches of land.
At Cheetah Plains, you will be greeted by a warm and friendly team of staff who are dedicated to making your stay truly exceptional. From the moment you arrive, you will feel a sense of tranquility and adventure blending together seamlessly.
Whether you are a seasoned safari enthusiast or embarking on your first African safari experience, Cheetah Plains offers a range of activities and amenities to cater to every guest's desires. From thrilling game drives to tranquil guided bush walks, there is always something to captivate your senses.
The lodge itself exudes a sense of opulence while maintaining an authentic bushveld charm. The spacious and elegantly appointed accommodations provide a sanctuary for relaxation after a day of exploration. You can unwind on your private deck, overlooking the vast plains, or take a dip in your own plunge pool.
When it comes to dining, Cheetah Plains takes great pride in offering an exceptional culinary experience. Indulge in delectable dishes prepared by skilled chefs, who source the finest local ingredients to delight your taste buds. From traditional South African fare to international favorites, there is something to satisfy every palate.
Furthermore, Cheetah Plains is committed to sustainable and responsible tourism. With a strong focus on conservation efforts, the lodge plays an active role in protecting the ecosystem and preserving the natural habitat for future generations to enjoy.
Prepare to embark on a journey unlike any other at Cheetah Plains in Sabi Sands. Discover the raw beauty of Africa, immerse yourself in the thrill of safari adventures, and create memories that will last a lifetime.
Location
Cheetah Plains is ideally situated in the prestigious Sabi Sands Game Reserve, known for its abundant wildlife and unrivaled safari experiences. Located in the northeastern part of South Africa, the reserve shares an unfenced boundary with the iconic Kruger National Park, creating an expansive wilderness for animals to roam freely.
The Sabi Sands Game Reserve is renowned for its pristine natural beauty and diverse ecosystems, offering visitors a chance to witness incredible wildlife sightings. The reserve spans over 65,000 hectares and is home to an array of species, including the Big Five – elephant, lion, rhinoceros, leopard, and buffalo.
Getting to Cheetah Plains is a seamless journey. The lodge is easily accessible by road or air. If you prefer to fly, you can take a domestic flight from Johannesburg to the nearby Skukuza Aiport, followed by a short transfer to the lodge. Alternatively, if you prefer to drive, the lodge provides secure parking facilities for guests.
Upon arrival at Cheetah Plains, you will immediately feel immersed in the African wilderness. Surrounded by lush vegetation and open plains, the lodge offers breathtaking views of the landscape and the opportunity to see wildlife in their natural habitat.
The proximity to the Kruger National Park provides an additional advantage for guests at Cheetah Plains. With the unfenced border, animals move freely between the two reserves, allowing for a more expansive and diverse safari experience. The expert guides and trackers at the lodge are well-versed in the behavior of the animals, enhancing your chances of witnessing incredible sightings.
Whether you are seeking the thrill of spotting the Big Five or simply yearning for a peaceful retreat in the heart of nature, Cheetah Plains in Sabi Sands offers an unrivaled location to fulfill all your safari dreams.
Accommodation
At Cheetah Plains, luxury and comfort are seamlessly combined with the natural beauty of the African bushveld. The lodge offers three distinct yet equally magnificent accommodation options, each designed to provide a unique and unforgettable experience.
The Plains Houses: These exclusive-use villas are perfect for families or groups of friends seeking privacy and relaxation. Each Plains House features multiple en-suite bedrooms, spacious living areas, a private pool, and a dedicated team of staff to cater to your every need. These beautifully appointed houses offer a true home-away-from-home experience.
The Chalets: Nestled among the trees, the individual chalets provide an intimate and secluded retreat. Each chalet boasts elegant furnishings, a private deck, and a refreshing plunge pool. Immerse yourself in the tranquil ambiance and reconnect with nature in these idyllic hideaways.
The Bush Houses: For a truly immersive African experience, the Bush Houses offer an authentic African safari feel. These spacious and luxurious accommodations feature dramatic open spaces, exposed thatched roofs, and stunning views of the surrounding wilderness. Enjoy the privacy of your own outdoor shower and relax in the beautiful lounge area.
Whichever accommodation you choose, you can expect the highest level of comfort and luxury. Each room is exquisitely designed, with attention to detail and the use of natural materials to create a warm and inviting atmosphere. The plush furnishings, cozy fireplaces, and private outdoor spaces provide the perfect setting to unwind and soak in the serenity of the African bush.
When you wake up each morning, you will be greeted by breathtaking views of the surrounding landscape. The sounds of nature will serenade you as you enjoy a cup of coffee on your private deck or take a refreshing dip in your plunge pool.
Cheetah Plains is committed to providing a comfortable and luxurious experience for every guest, ensuring that your stay is nothing short of extraordinary.
Game Drives
Embark on an exhilarating adventure through the African wilderness with the game drives offered at Cheetah Plains. Led by experienced and knowledgeable guides, these game drives provide an unparalleled opportunity to witness the diverse wildlife that calls the Sabi Sands Game Reserve home.
The game drives take place in open 4×4 safari vehicles, specially designed to provide optimal viewing and photographic opportunities. As you navigate through the reserve, your expert guide will share fascinating insights about the animals, their behavior, and the delicate ecosystem they inhabit.
Set off on early morning or late afternoon game drives, when animals are most active. Venture deep into the bush and keep your eyes peeled for the majestic elephants, lions, leopards, rhinos, and buffalos – collectively known as the Big Five. Along the way, you may also encounter giraffes, zebras, wildebeests, hyenas, and a plethora of bird species.
The game drives are not limited to the Big Five; they offer a chance to witness the intricacies of the African ecosystem. Discover the fascinating interplay between predators and prey, marvel at the vibrant birdlife, and learn about the smaller inhabitants of the bush, from insects to reptiles.
Cheetah Plains is renowned for its exceptional wildlife sightings, and the expert trackers accompanying your guide will ensure that you don't miss any opportunity to observe these incredible animals in their natural habitat. Their keen eyes and intimate knowledge of the reserve enable them to track and locate even the most elusive creatures.
With the Sabi Sands Game Reserve's proximity to the Kruger National Park, there is a high chance of witnessing extraordinary sightings. The Big Five are frequently spotted, and close encounters with predators are not uncommon. Witnessing a pride of lions on the hunt or a leopard gracefully lounging in a tree is an experience that will stay with you forever.
Game drives at Cheetah Plains are not just about wildlife sightings, but also about immersing yourself in the raw beauty of the African landscape. Witness breathtaking sunsets, listen to the symphony of sounds, and feel the pulse of the bush as you traverse the untamed wilderness.
Prepare to be captivated and awe-inspired as you embark on these unforgettable game drives at Cheetah Plains.
Wildlife Sightings
Experience the thrill of up-close wildlife encounters and witness the incredible biodiversity of the Sabi Sands Game Reserve during your stay at Cheetah Plains. Known for its abundant and diverse wildlife, the reserve offers a rich and immersive safari experience.
One of the highlights of staying at Cheetah Plains is the opportunity to spot the famed Big Five – elephant, lion, rhinoceros, leopard, and buffalo. Due to the abundance of prey and varied habitats, these magnificent creatures can be regularly seen, providing guests with unforgettable sightings.
The Sabi Sands Game Reserve is particularly renowned for its leopard sightings. This elusive and magnificent cat is often found lounging in the trees or stealthily stalking its prey. Cheetah Plains' expert guides and trackers are skilled at locating and providing the opportunity to observe these elusive creatures up close.
In addition to the Big Five, the reserve is home to an impressive array of wildlife. Marvel at the grace and speed of cheetahs as they race across the plains, or admire the distinctive markings of zebras as they graze in herds. Keep your eyes peeled for wildebeests, giraffes, hippos, hyenas, and a multitude of bird species.
With an abundance of water sources, the Sabi Sands Game Reserve attracts a wide variety of birdlife. From the majestic African fish eagle to colorful kingfishers and elusive owls, bird enthusiasts will be in awe of the sheer diversity and beauty displayed by these winged creatures.
The beauty of the Sabi Sands Game Reserve lies not only in the richness of its wildlife, but also in the unique and intimate moments that can be witnessed. The intricate social dynamics within herds, the playful interactions of elephant calves, and the stealthy hunting techniques of predators are all phenomena that unfold in this untamed wilderness.
With experienced guides and trackers, you can rest assured that you will have the best chances of encountering these incredible wildlife spectacles. Their knowledge and expertise will allow you to witness extraordinary natural encounters and capture memories that will last a lifetime.
Prepare to be immersed in a world teeming with wildlife at Cheetah Plains, where each moment presents a new and awe-inspiring opportunity to witness the wonders of the animal kingdom.
Dining
Indulge in a culinary journey that is as exquisite as the African landscape surrounding you at Cheetah Plains. With a focus on exceptional quality and flavors, the dining experiences offered at the lodge are sure to tantalize your taste buds and leave you craving for more.
Start your day with a delightful breakfast that caters to all tastes and preferences. Choose from an array of freshly baked pastries, cereals, fruits, and cheeses, or savor a hot cooked-to-order meal prepared with the finest ingredients. Enjoy your breakfast under the warm African sun on the lodge's expansive deck, overlooking the beautiful surroundings.
For a mid-day feast, indulge in a delicious lunch crafted with care and creativity. From light salads to flavorful sandwiches and hearty main courses, there is something to satisfy every craving. Relax by the pool or enjoy a meal in the comfort of your own villa or chalet.
As the sun sets and the stars begin to emerge, prepare for a memorable dining experience under the African sky. Whether it's a traditional boma dinner, where you can savor authentic South African dishes cooked over an open fire, or an elegant dinner in the lodge's dining room, you are sure to be treated to a culinary masterpiece.
The talented chefs at Cheetah Plains draw inspiration from the local flavors and ingredients, creating dishes that showcase the best of South African cuisine with a modern twist. From succulent steaks and fresh seafood to vibrant vegetarian options, each bite is a celebration of the region's rich culinary heritage.
The lodge also offers the opportunity for private dining experiences, where you can enjoy a romantic dinner for two or a special celebration with your loved ones in a secluded spot under the African night sky. Let the sounds of nature serenade you as you savor a gourmet meal tailored to your preferences.
Accompany your meals with a selection of fine South African wines or choose from the lodge's extensive collection of spirits and cocktails. The friendly and attentive staff will be more than happy to recommend the perfect pairing for your palate.
At Cheetah Plains, dining is not just a meal; it's an experience that takes you on a delectable journey through the flavors of South Africa. Prepare to be enchanted by the culinary artistry and impeccable service that awaits you.
Guided Bush Walks
For a more intimate and immersive experience in the African wilderness, Cheetah Plains offers guided bush walks that allow you to explore the intricate details of the bushveld and connect with nature on a deeper level. Led by expert guides, these walks provide a unique opportunity to learn about the smaller wonders of the reserve and appreciate the delicate balance of the ecosystem.
As you embark on a guided bush walk, you will step away from the comfort of the safari vehicle and feel the ground beneath your feet. Immerse yourself in the sights, sounds, and scents of the bush as your knowledgeable guide shares fascinating insights about the flora, fauna, and local traditions.
During the walk, you will have the chance to observe the smaller inhabitants of the reserve, from intricate insect life to vibrant bird species. Your guide will point out interesting tracks, teach you about different plant species, and enlighten you on the intricate web of life that exists within the bushveld.
One of the highlights of a guided bush walk is the opportunity to witness the symbiotic relationships between different species and understand the role each plays in maintaining the delicate balance of the ecosystem. Discover how plants and animals have adapted to survive in this unique environment and gain a newfound appreciation for the complexity of nature.
This immersive experience also provides an excellent opportunity for birdwatching enthusiasts. The Sabi Sands Game Reserve is home to a wide variety of bird species, from colorful kingfishers and majestic African fish eagles to elusive owls. Your guide will help you identify the different birds and their unique characteristics.
Guided bush walks are conducted in small groups, ensuring a personal and enriching experience. The pace of the walk allows you to fully absorb your surroundings and appreciate the tranquility of the bush. As you wander through the untamed wilderness, you may encounter various animal tracks, such as those of leopards or hyenas, giving you a glimpse into their secretive lives.
Cheetah Plains prioritizes safety during guided bush walks. Knowledgeable guides are trained to interpret animal behavior and ensure that you have a safe and enjoyable experience. They carry communication devices to keep in touch with the lodge and are equipped with first aid kits in case of any unforeseen circumstances.
By engaging in a guided bush walk at Cheetah Plains, you will gain a deeper understanding and appreciation for the African bushveld. Prepare to connect with nature on a profound level and create lasting memories of your once-in-a-lifetime experience.
Spa and Wellness
At Cheetah Plains, the focus is not only on the incredible wildlife and exhilarating safari experiences but also on your overall well-being and relaxation. After days filled with adventure and exploration, take some time to rejuvenate your mind, body, and soul at the lodge's luxurious spa.
The spa at Cheetah Plains offers a serene sanctuary where you can unwind and indulge in a range of rejuvenating treatments. Let the expert therapists pamper you with holistic therapies, using natural African ingredients and techniques to enhance your well-being.
Relax your senses with a deeply therapeutic massage, tailored to your specific needs. Whether you prefer a Swedish massage to release tension or a hot stone massage for ultimate relaxation, the skilled hands of the therapists will ensure that you leave feeling rejuvenated and renewed.
Indulge in a variety of beauty treatments that will leave you looking and feeling your best. From revitalizing facials to nourishing body scrubs and wraps, each treatment is designed to enhance your natural beauty and promote a sense of well-being.
In addition to the luxurious treatments, the spa at Cheetah Plains also offers wellness activities to enhance your overall health and balance. Experience the calming and centering effects of yoga, guided by experienced instructors in serene natural surroundings. This mindful practice allows you to connect with your body and mind, leaving you feeling rejuvenated and at peace.
Breathe in the fresh air and recharge your energy with outdoor activities such as meditation or gentle stretching. The natural setting of the lodge provides the perfect backdrop for these wellness practices, allowing you to fully immerse yourself in the tranquility of the African bush.
After your spa and wellness session, take a moment to relax by the pool or in the plush lounge areas, sipping on refreshing beverages and absorbing the peaceful ambiance of the lodge. The attentive staff will ensure that your every need is taken care of, allowing you to fully embrace a sense of relaxation and tranquility.
At Cheetah Plains, your well-being is a top priority. The spa and wellness offerings provide a harmonious balance to your safari adventures, allowing you to rejuvenate, refresh, and reconnect with yourself amidst the beauty of the African wilderness.
Conservation Efforts
Cheetah Plains is deeply committed to conservation and plays an active role in protecting the natural environment and wildlife of the Sabi Sands Game Reserve. The lodge understands the importance of sustainable tourism and is dedicated to preserving the pristine wilderness for future generations to enjoy.
One of the core pillars of Cheetah Plains' conservation efforts is the preservation of the local wildlife and their habitats. The lodge works closely with experts in the field to ensure responsible game viewing practices that minimize disturbance to the animals and their natural behavior. By adhering to strict guidelines, such as maintaining a safe distance and limiting the number of vehicles at sightings, the lodge strives to preserve the integrity of the ecosystem.
Cheetah Plains actively contributes to innovative research and conservation projects. These initiatives focus on monitoring and protecting key species within the reserve, especially those that are threatened or vulnerable. Through collation of data and scientific research, the lodge assists in valuable conservation efforts that contribute to the long-term sustainability of the ecosystem.
The lodge's commitment to sustainability extends to responsible and ethical operations. Cheetah Plains strives to minimize its ecological footprint by implementing eco-friendly practices such as waste reduction, water conservation, and the use of renewable energy sources. Locally sourced and sustainable materials are utilized in the construction and maintenance of the lodge, ensuring that it harmonizes with the surroundings.
Cheetah Plains also plays an integral role in community development and upliftment. The lodge actively engages with nearby communities, supporting education initiatives and providing employment opportunities. By empowering local communities and promoting socio-economic growth, Cheetah Plains aims to create a positive and sustainable impact.
Guests staying at Cheetah Plains have the opportunity to learn about the lodge's conservation efforts and get involved in hands-on experiences. Educational presentations and guided activities allow visitors to gain a deeper understanding of the challenges facing wildlife and the importance of conservation.
By choosing to stay at Cheetah Plains, you contribute directly to their conservation efforts. A portion of the lodge's revenue is dedicated to funding research, conservation projects, and community initiatives, ensuring that your visit has a positive and lasting impact.
Experience the beauty of the African wilderness while knowing that your stay at Cheetah Plains contributes to the conservation and preservation of this remarkable ecosystem.
Conclusion
Cheetah Plains offers a truly exceptional safari experience in the heart of the Sabi Sands Game Reserve. From the moment you arrive, you are enveloped in a world of natural beauty, unparalleled wildlife sightings, and genuine African hospitality. The lodge's commitment to conservation and sustainable tourism further enhances the allure of this remarkable destination.
With its prime location in the Sabi Sands, Cheetah Plains provides an unrivaled opportunity to witness the Big Five and a myriad of other captivating wildlife species. Whether you embark on thrilling game drives, immerse yourself in guided bush walks, or simply relax in the luxurious accommodations, every moment at Cheetah Plains is filled with wonder and awe.
The lodge's attention to detail and dedication to guest satisfaction ensure a truly memorable stay. From the exquisite cuisine and personalized service to the luxurious spa and wellness offerings, every aspect of your experience is crafted with precision and care.
However, what truly sets Cheetah Plains apart is its commitment to conservation. The lodge's active role in protecting the natural environment and wildlife is commendable, and its community development initiatives contribute to the socio-economic growth of nearby communities. By choosing Cheetah Plains, you are not only making unforgettable memories but also actively supporting important conservation efforts.
Prepare to be captivated by the raw beauty, incredible wildlife, and warm hospitality that await you at Cheetah Plains. Immerse yourself in the magic of the African wilderness and create memories that will last a lifetime. Whether you are a seasoned safari enthusiast or embarking on your first African adventure, Cheetah Plains promises an experience that goes beyond expectations.
Book your stay at Cheetah Plains and let the breathtaking landscapes, awe-inspiring wildlife, and exceptional service transport you to a world of discovery and wonder.